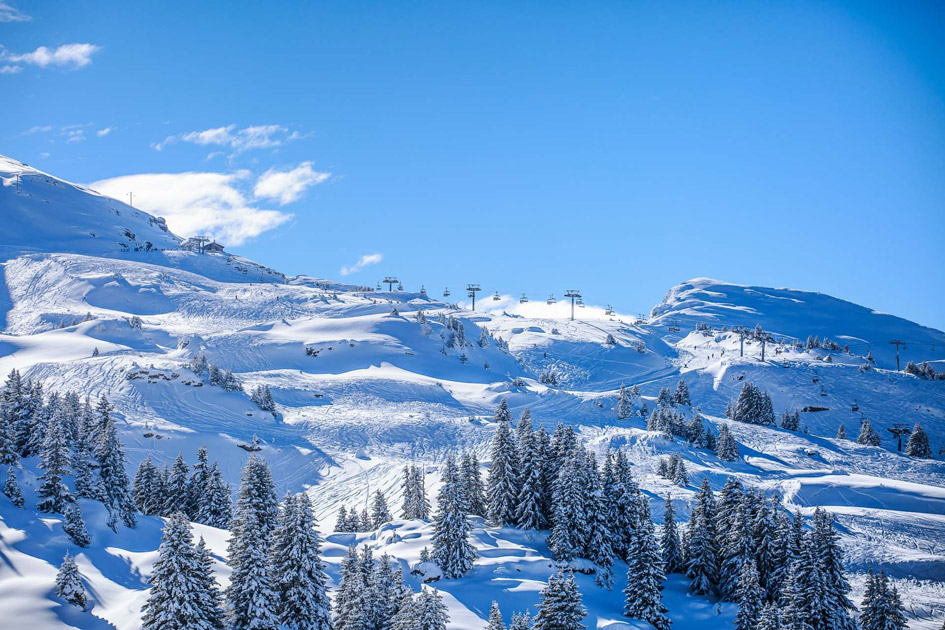 With the Portes du Soleil being one of our most popular luxury ski regions, we spoke with ski instructor Eilidh from Mountain Venture for her top 5 reasons to ski the Portes du Soleil. A ski region that links 12 resorts, 2 countries and 650km of piste. Being a qualified ski instructor in Chatel (and yoga teacher, massage therapist and general all-round lover of the outdoors!), Eilidh has first-hand knowledge of the vast Portes du Soleil and we are super excited to feature this exclusive insight…
Having spent nearly a year in some form of lockdown, we are all desperate to get back to the mountains.  Travelling abroad was something that we all took for granted for so long; it is hopefully going to feel like a luxury again! It is important however to be aware of the changes and prepare yourself for a slightly different but perhaps even more magical experience when the time is right for you.
Wherever you plan on taking your next ski holiday, remember to check your insurance policies include further conditions for Covid-19 or global pandemic circumstances. Most accommodation providers are offering flexible cancellations and ski schools are offering 100% refunds so it is worth getting the zero risk bookings in soon!
#1 ACCESSIBILITY

The Portes du Soleil is so near to Geneva you can travel and ski all in the same day! Transfers are between 1 hour and 1 hour 30 mins depending on traffic, this means you can get the most out of your trip and maximise time on snow! This also makes last minute long weekends possible, which are becoming more and more popular – especially if taking a seasonal chalet rental. 
If you are looking for the ultimate exclusive experience, you can book a transfer from Geneva to most of the Portes du Soleil resorts via helicopter! You will be on the snow in 20 minutes and will take in the most extraordinary views of Lac Leman, Mont Blanc and of course the Portes du Soleil itself.
#2 BREATHING SPACE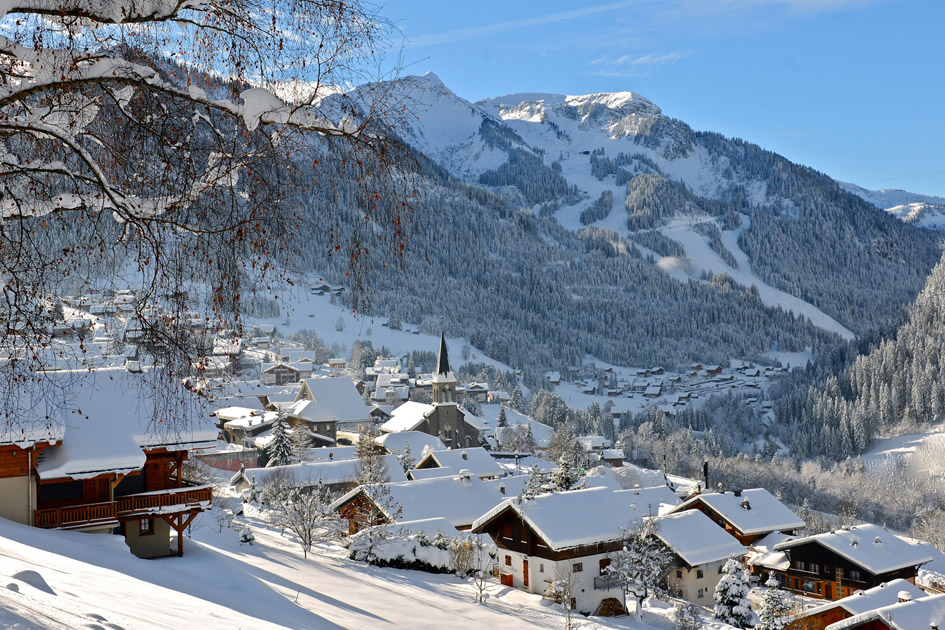 The Portes du Soleil is split into 12 towns.  This means there is far less pressure on each town in comparison to some the bigger resorts concentrated into just one or two areas.  Although everyone has probably heard of Morzine, Les Gets and Avoriaz, the less well-known towns are just as beautiful and offer a quieter luxury ski holiday to the Portes du Soleil.  In your next search, take a look at the towns such as Châtel (France).  It's only only a couple of lift rides away from Avoriaz but offers vast expanses of peaceful pistes, smaller lift queues and links to the other less well-known areas of Torgon, La Chapelle d'Abondance and Morgins!
#3 ENDLESS SKIING FOR ALL LEVELS
From high alpine peaks and adrenaline filled off-piste, to tree skiing and cruisey runs home into the towns, the Portes du Soleil has it all.  The Portes du Soleil boasts 650km of skiing with everything from wonderful controlled areas for those venturing onto the slopes for the first time, to the Swiss Wall – one of Europe's most challenging ski runs! There is, without a doubt, something for everyone.  For the most adventurous skiers and boarders, you can try and take on the entire area in a day and complete the ski safari. I would recommend hiring a ski instructor for this one as you don't want to be caught out missing the last lift home on the wrong side of the valley!
There are also some wonderful little ski areas that are part of the Portes du Soleil but that are not linked to the main resort lifts.  You can be dropped off to ski in the beautiful areas of St Jean D'aulps, Mont Chery, Abondance and Cret Beni.  If you are visiting during February half-term weeks, we couldn't recommend a couple of day trips to these resorts enough for perfect snow and zero lift queues!
#4 A FOODIE'S DREAM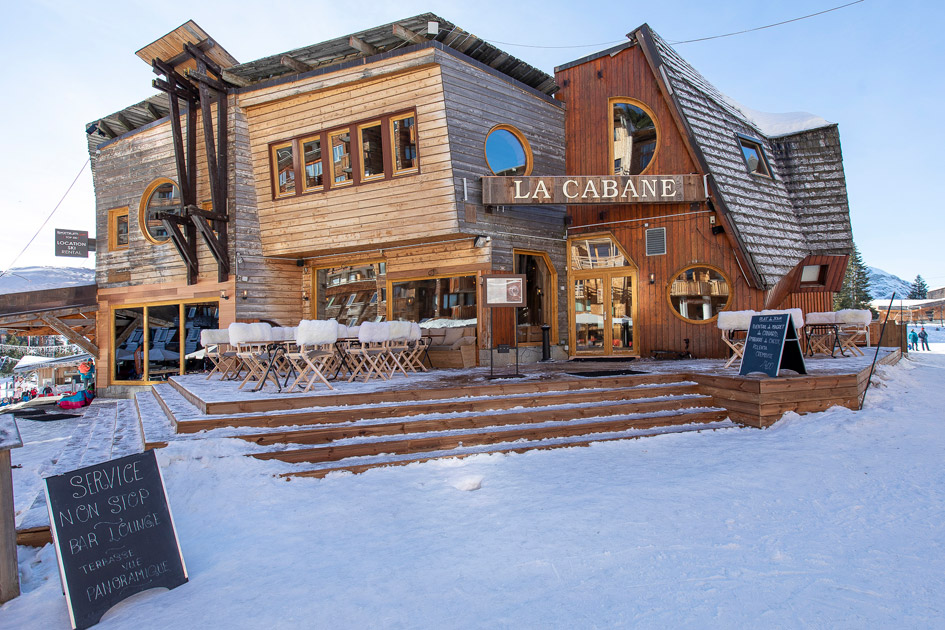 Whether you are looking for the authentic alpine classics or some lighter, more modern fusion options, you'll find the most amazing array of restaurants both on the mountain and in the surrounding villages.  Many of the best mountain restaurants are also accessible on foot via one of the lifts so everyone can enjoy what's on offer, with the views to match.  Definitely ask your chalet hosts or ski instructor for recommendations and get your bookings in early.  We could easily write an article on all our favourite places to stop on the mountain but we will have save that one for another time!  Feel free to contact me for any hidden gems but for now, my top recommendation would be La Cabane in Avoriaz for the stunning interior and amazing menu!
#5 ALL THE BEST ACCOMMODATION
No matter whether you're interested in catered or self-catered options, luxury chalets in the Portes du Soleil are some of the best in the Alps. From ski-in, ski-out, to central locations in town there are lots to choose from. Some chalets have so many luxury amenities that you may never want to leave!  It's always good to stay somewhere that you can cosy up with the family on a poor weather day, perhaps somewhere where you can enjoy a movie in the home cinema, or relax in the spa area.  There are also lots of options for alternative mountain activities in the Portes du Soleil such as snow-shoeing, dog sledding, ice driving, cross country skiing and many more – just ask your ski chalet concierge and they can help you book these!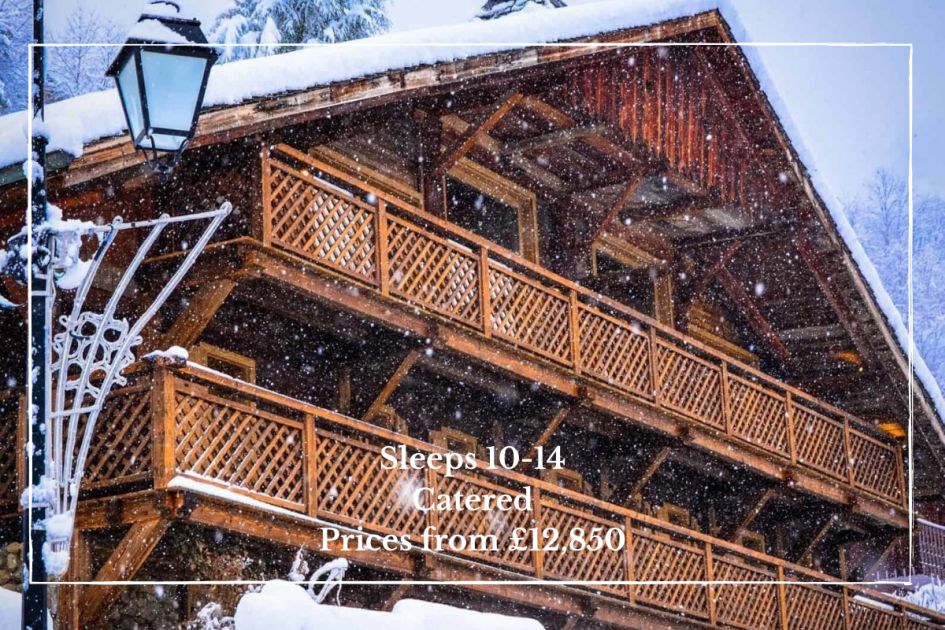 With a small hand-picked selection of luxury chalets in Chatel, Grange Au Merle is a great example of what to expect on a ski holiday in Chatel. Originally a farmhouse, you can expect an authentic experience with a luxurious twist.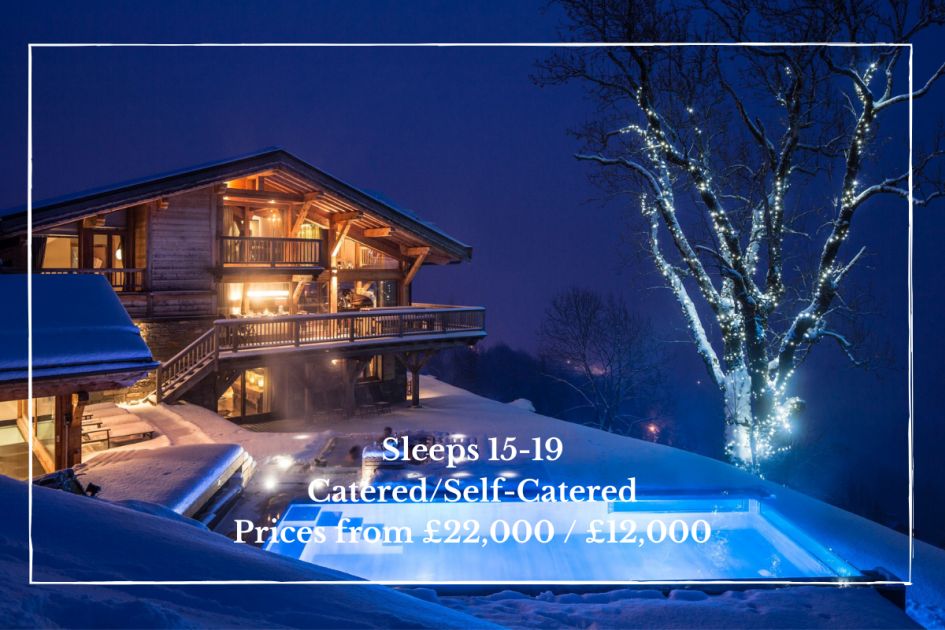 An infinity pool with views across the Les Gets valley and beyond, luxury chalets in Les Gets don't get much better than Grande Corniche. It has all the luxurious and unique facilities you could imagine – including a slide from the bar to the games room!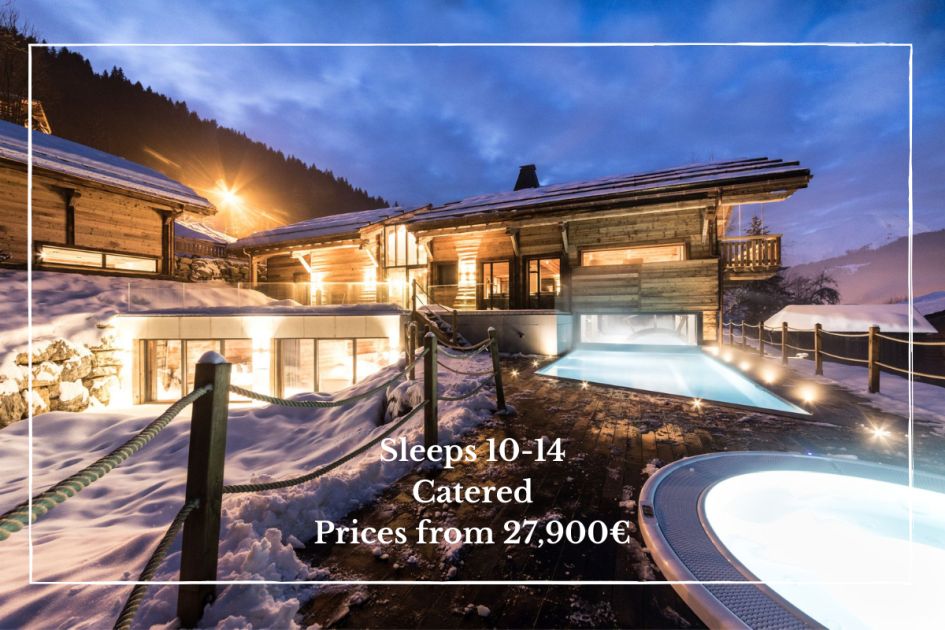 With private and discreet access, Chalet Joux Plane is one of the most luxurious chalets in Morzine. There has been no compromise in quality and the spa facilities are second to none. Arguably the chalet's best feature is the indoor/outdoor swimming pool, stretching an impressive 23m.
Thank you Eilidh for providing some great reasons to ski the Portes du Soleil! If on your next luxury ski holiday you would like to ski the Portes du Soleil, do get in touch with our ski specialists who will be happy to help you plan your trip. You can reach them by calling +44 (0)1202 203650 or sending an email. If you would like to book a guide or ski instruction for your trip, do get in touch with Eilidh via the Mountain Venture enquiry form – she will be sure to show you the hidden gems!