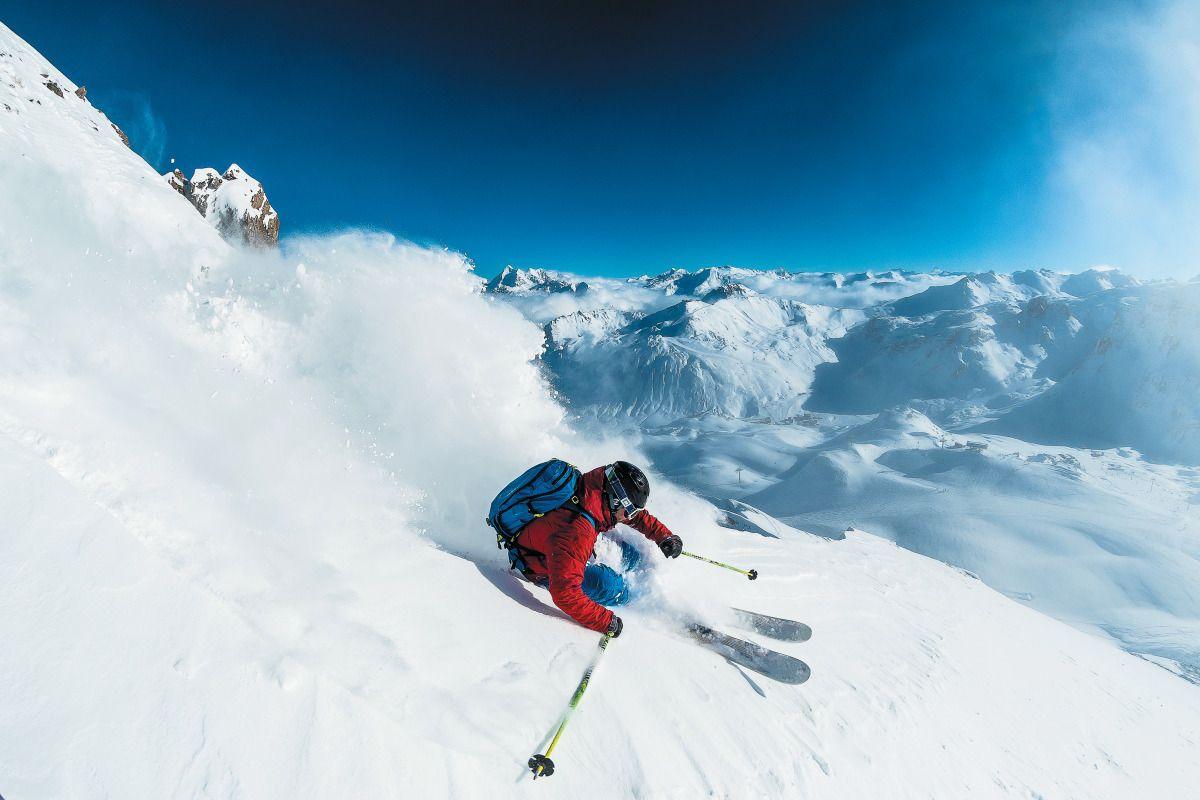 Have you ever thought a week's luxury ski holiday is not quite long enough? If so, you may have experienced thoughts like these: 'I didn't get round to going to that apres bar in town'; 'I didn't get to do my favourite ski run one last time'; or 'I don't feel I made enough use of the chalet's hot tub'. Well perhaps the real question is, have you ever thought about a long term chalet rental? A mountain home to make your own for a month or two, or indeed the full winter season. We realise there are many benefits to a long stay in the mountains, which is why we have launched a brand new web page showcasing seasonal chalet rentals.
We have spoken with one of our leading luxury chalet operators about the benefits of seasonal chalet rentals and have come up with our top 5 reasons to book a ski chalet for the season along with a selection of chalets available for a seasonal rental.
#1 : A Weekend Retreat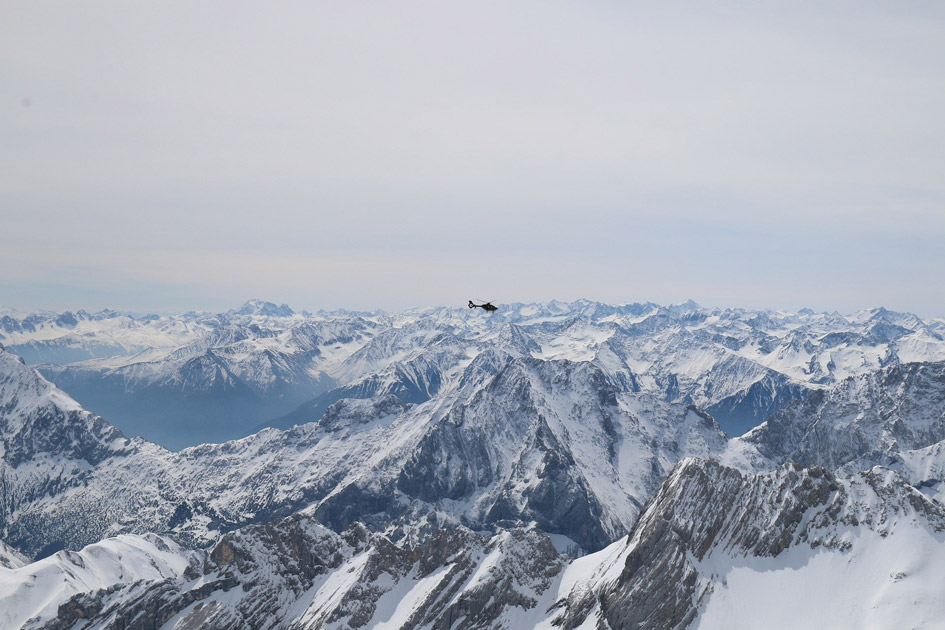 There is nothing like that weekend feeling. And nothing like a weekend feeling when you're surrounded by beautiful snowy mountain peaks, fresh alpine air and a nice cold beer after a full day on the mountain. A seasonal chalet rental can offer you the perfect end to your working week. All your belongings and ski gear, ready and waiting for you at the chalet. All you need to do is jump in the car or on the next flight to 'destination mountains'.
For those living in the likes of Zurich or Geneva, it's easy to escape the city life for weekends and make the most of mountain escapism. Within a short car journey, the scenery around you changes dramatically and that 'out of office' is well and truly ON. It can be just as easy for international travel into Geneva, with short transfers the other side to ski resorts such as Verbier, Morzine and Chamonix. The accessibility to these mountain resorts makes it effortless for business commuting. For the luxury seasonal ski chalets in ski resorts a little further from the airport, you could consider speeding up your A to B with a helicopter transfer or even a private jet, straight to the slopes… Concierge can meet you as you land with your skis and you can be carving the pistes in no time. What's more, with the weekends being the usual changeover days, you are likely to benefit from quieter slopes and fewer lift queues! 
#2 : Escape the Madness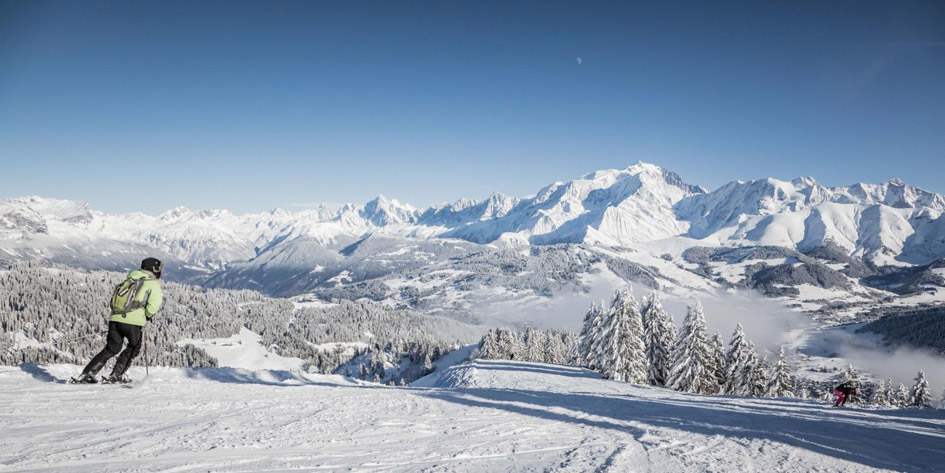 We all know life at the best of times can be tricky to navigate: that day in, day out routine that seems all work and no play. However, with the effects of the pandemic, now seems like no better time to make plans to escape your four walls. It is time to get away and enjoy life and all that it has to offer. In our opinion, there is no better place to escape to than the mountains. Breathe the fresh mountain air, reconnect with your senses and enjoy the simplicity of mountain life. With a seasonal chalet rental there is no rush to squeeze everything in, you can pace yourself, the slower life is the mountain life.
Live like a local and you'll start to feel part of the community when renting a ski chalet for the season. Establish your favourite restaurant for fondue, figure out where the best live music is for apres-ski, reach the best untouched powder and become technically better at skiing in all weather. On the subject of weather, with a ski chalet for the season, you can pay close attention to the weather forecast. Bluebird day and 30cm of snow forecast for Saturday? Better book the flights and head over to your seasonal ski chalet! And if the weather isn't one to sway you, fluctuating flight prices might. You have the freedom to choose which days you travel, giving you more choice of flight times and prices.
#3 : Work from a "New Home"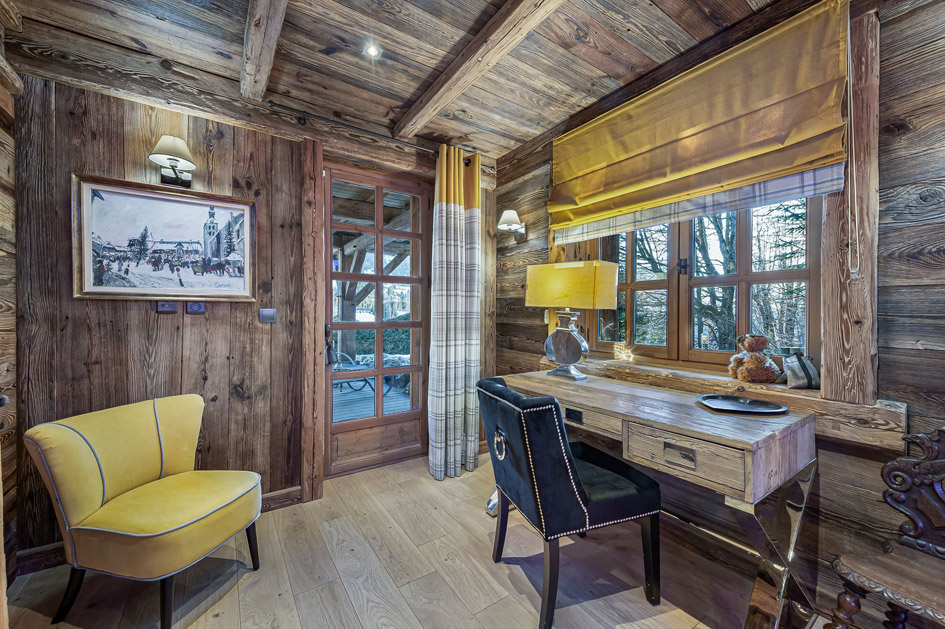 With recent events, businesses and organisations, where possible, have been forced to operate with employees working from home. This working structure has pros and cons in itself. One huge benefit is that, as long as you have your laptop and good Wi-Fi, you can work from anywhere! Many of us are desperate to escape our four walls and what better way than to head to your luxury seasonal ski chalet for a change of scene? Become inspired by the beautiful mountain views and after the day is done, enjoy some time to unwind using the chalet's wellness facilities, or head into the village for a walk and a quick drink at the local bar. For those needing to travel for business, the ease of getting to and from many of our favourite ski resorts, makes your seasonal chalet rental the perfect base to commute from.
With a place to call home for a long-period, you have the advantage for family to join you somewhere new; that way if you can work flexible hours, you get to join them when time allows – maybe even squeezing in a few ski runs together. If your thoughts are 'but we can't take the children out of school', how about enrolling them for a winter term at an international school? The Alps have some of the best international schools, including Lemania in Verbier, and it is a fantastic opportunity to expose your children to new cultures, languages, ways of learning and new friends.
#4 : A Friends and Family Pod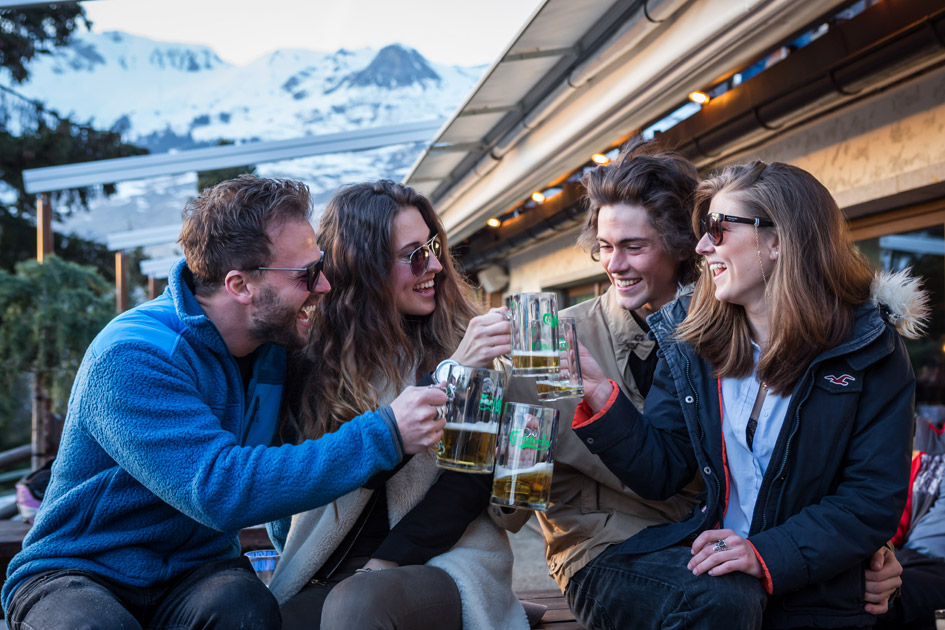 Another advantage of a seasonal chalet rental is that it is your exclusive home in the mountains, so you can do what you please, and invite who you please. Inviting friends and extended family out for weekends or weeks to your luxury ski chalet for the season is surely one of the best gifts you can offer, especially when you haven't recently had the opportunity to enjoy one another's company as much as usual. Enjoy an alpine retreat altogether with days full of fun adventures on the mountain, and magical evenings sat around the dining table full of good conversation, fun and laughter – after all, good food and good friends is the combination of one of life's best remedies. It is also a great opportunity to enjoy the festive period with loved ones. A special time, with special people, in a special place, will be one of the best Christmas presents you will give, and receive.
Now more than ever, we are in need of a break, and what better way to rejuvenate that a luxury ski holiday to the Alps with friends and family in your social pod. Your luxury seasonal chalet rental is yours and you have control over who enters those doors.
#5 : Peace of Mind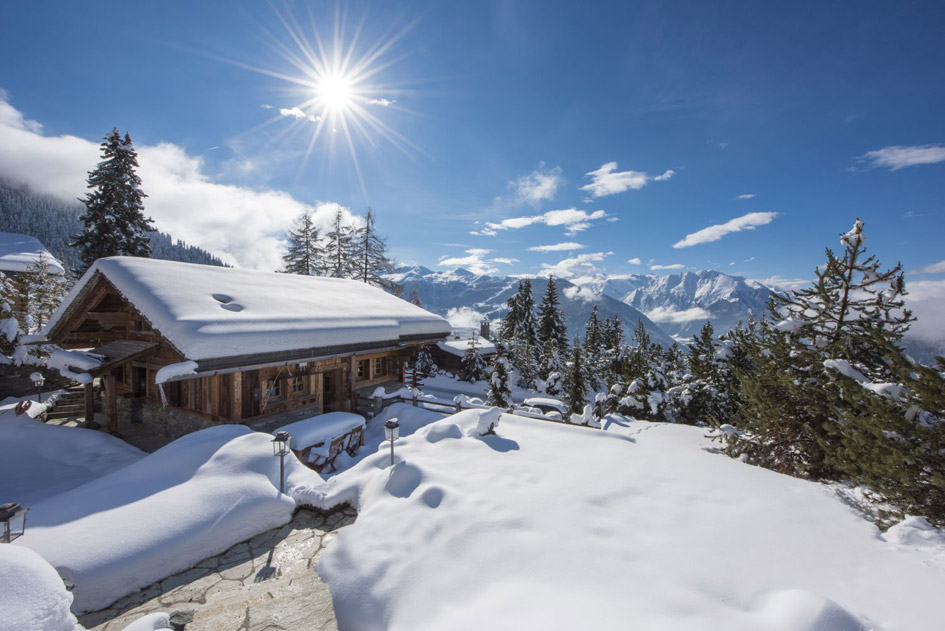 Taking the chalet for the season means it is solely for your use. With no other guests in the season, there are no contamination possibilities and you can therefore rest assured knowing you will be arriving into the safety and security of your own mountain home.  All of our seasonal chalet rental partners will be taking all necessary precautions to ensure you are kept safe – it is the ideal situation where you can benefit from that true home from home feeling. The concierge team will be available to you throughout the season to meet your requests and requirements. Whether it be arranging a chef, booking a restaurant or getting shopping delivered to the chalet, nothing is too much trouble to ensure you make the most of you trip to the mountains.
So perhaps a luxury seasonal chalet rental is a new thing to you, or perhaps you have done it all before. Either way, our 5 top reasons to book a ski chalet for the season would only be half as useful without showcasing some of our recommended seasonal chalet rentals…
Chalet Le Ti, Verbier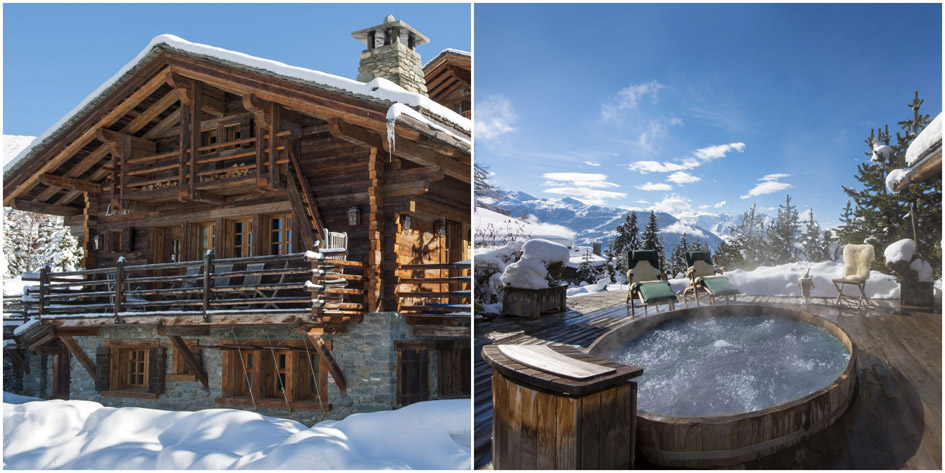 Sleeping 6-9 guests, Chalet Le Ti is the perfect family sized luxury ski chalet you can call home for the season. It is perfectly located with being just a 2 minute drive or 8 minute walk to the Medran station, and even less to the centre of Verbier. With some great facilities to entertain family and friends, such as a pool table, hot tub and its own wine cellar, it poses a great option to consider for your seasonal chalet rental. Prices starting from CHF 175,600 Swiss Francs.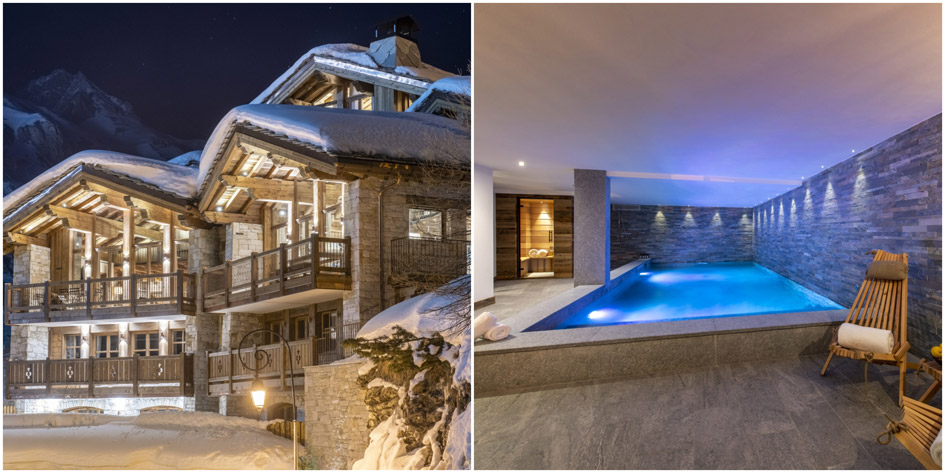 After a few hours travelling, you will instantly feel at home as you walk into Grand Pre 2. Located with ski-in, ski-out access from the back of the building and just a 10 minute walk to the heart of Val d'Isere, you couldn't be in a much better position for the season. The apartment is one of four in the building and can sleep up to 10 guests in four bedrooms. The luxurious living space is perfect for relaxing together and enjoying a few glasses of fizz whilst admiring the view of the Manchet Valley through the large windows. On the first floor of the building, you can take advantage of the resident's spa facilities, perfect for unwinding and rejuvenating. Prices starting from €126,500 Euros.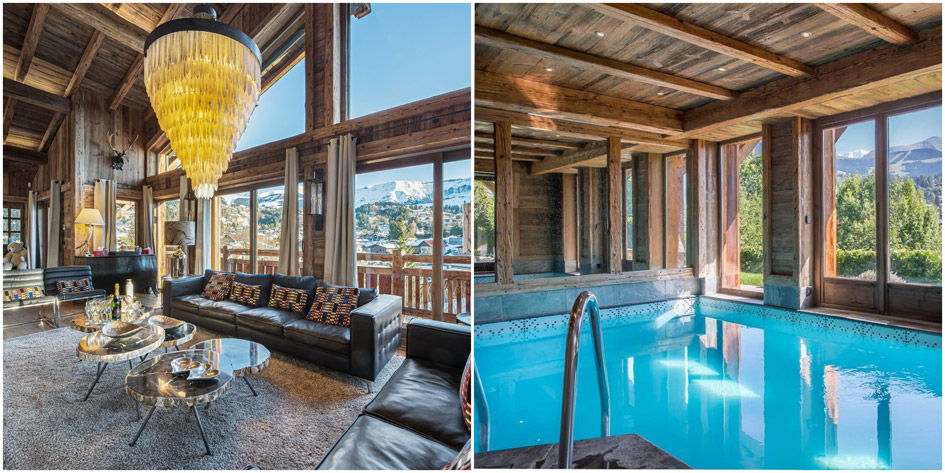 In a south facing position, you will enjoy many sunny afternoons on the wrap around balconies with panoramic views over the resort and the Rochbrune ski area beyond. Chalet Crystal White has 5 spacious bedrooms, accommodating up to 12 guests in pure luxury and comfort. The living space is perfect for entertaining friends and family, not to mention additional spaces such as the cinema, swimming pool, sauna and outdoor hot tub. Price on application.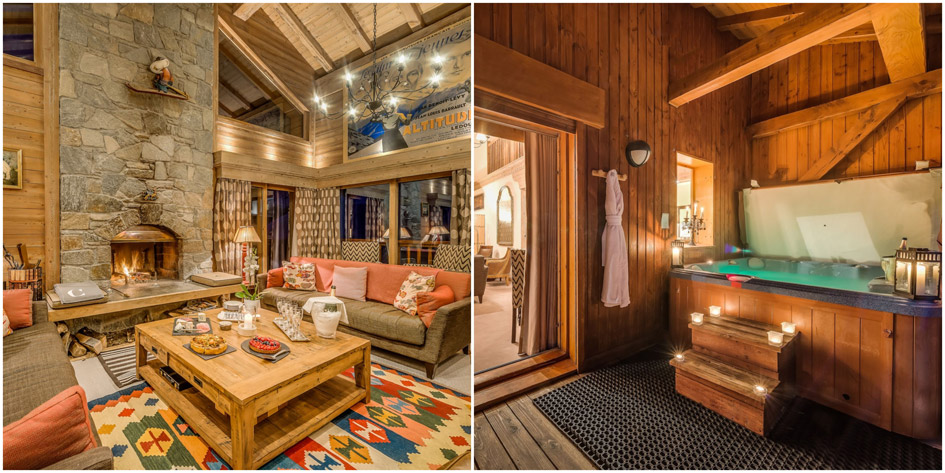 Elephant Blanc is conveniently located on the Solaise piste. You can arrive at the chalet, clip on your skis and hit the slopes in no time. Sleeping 10 guests across 420sqm, there is plenty of space to entertain and spread out. With a sauna, hammam, outdoor Jacuzzi and a wine cellar, it is a great mountain retreat to feel revived and refreshed. Price on application.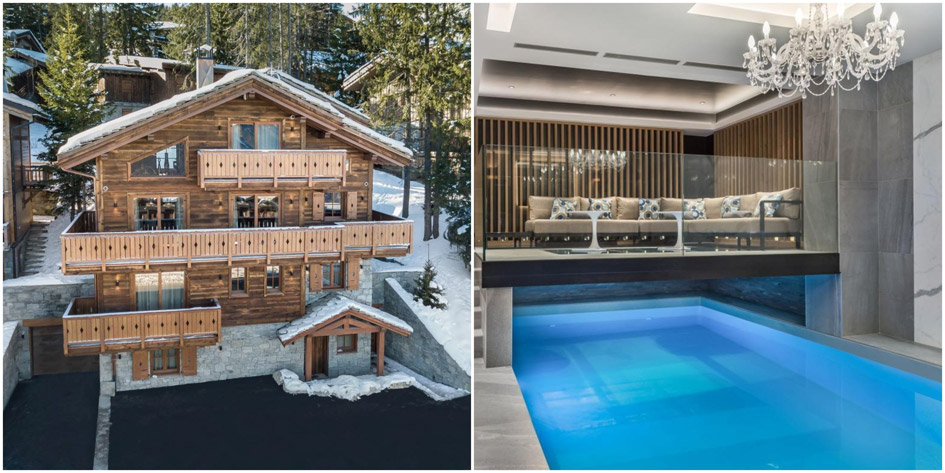 Part of our Ultimate Luxury Chalets collection, Chalet Elixir is a chalet to impress. Accommodating 10 -14 guests, it is a great option to consider for your seasonal ski chalet rental. Chic and modern design, this luxury Courchevel 1850 ski chalet has endless facilities to entertain you for the season, and indeed your guests. Whether you choose to relax with hours spent in the spa area, watching your favourite Blockbuster in the cinema, or by enjoying a glass of exceptional wine from the wine cellar, there are many ways to relax at Chalet Elixir. Price on application.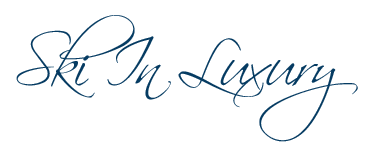 If you are tempted by the idea of a seasonal chalet rental and need any further assistance, please do get in touch with our Ski Specialists. You can reach us by sending an email or giving us a call on +44 1202 203 650.