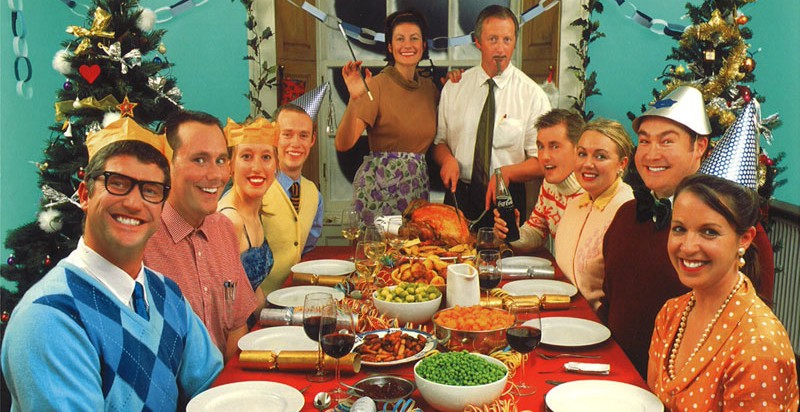 Christmas, it's a truly magical time of year. Hordes of unwanted relatives flocking to your already cramped house. Routing through the garage to find that old rickety chair for Uncle Derek – who you later find passed out next to your alcohol cabinet, having sunk far too many festive sherries. He then proceeds to serenade everyone to a chorus of snores at 4 in the afternoon…I mean seriously, I'm trying to watch that episode of Only Fools and Horses I've seen for the last 21 years in a row, come on now Derek.
Alas, there is a way to escape it all. A way to get away from watching 'Her Madge' on the telly, a route out of pretending you're enjoying another game of charades. You may have a preconception that heading out to the Alps at Christmas is super expensive, however you would be surprised how far your money may get you.
Without further ado, here are our top 5 budget busting bargains for Christmas 2015 just roll your mouse over the chalets to view inside these luxury Christmas chalets…
Sleeps 10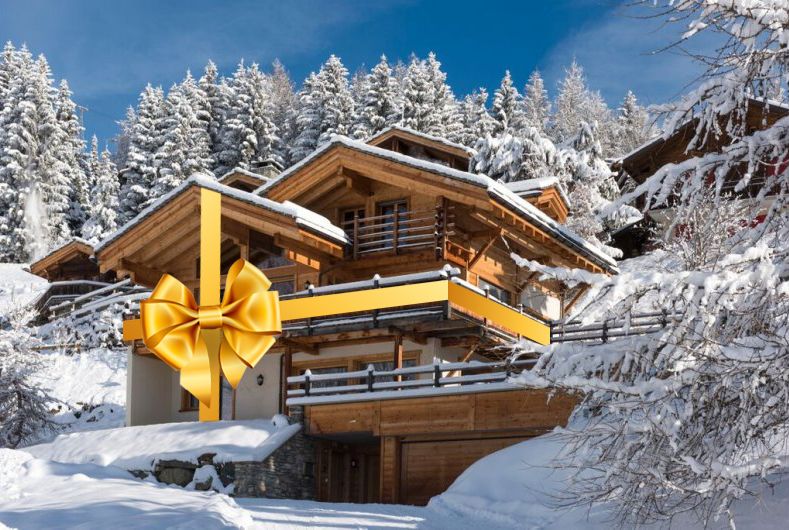 Reduced from £29,500 to £23,500 for the week commencing 20th December 2015!
This wonderful contemporary chalet sleeps up to 10 people and is tucked away in a quiet corner of Verbier, just a 3 minute chauffeured drive to the lift station. Chalet Rock boasts a superb cinema room, as well as a second living room with TV, games consoles and a pool table. Children with energy to burn will be kept busy sledging and building snow dens in the large open meadow in front of the chalet. Uninterrupted views towards the Mont Blanc massif can be soaked up from the outdoor hot tub or one of the chalet's expansive terraces.
The Ecurie, St. Martin de Belleville
Sleeps 8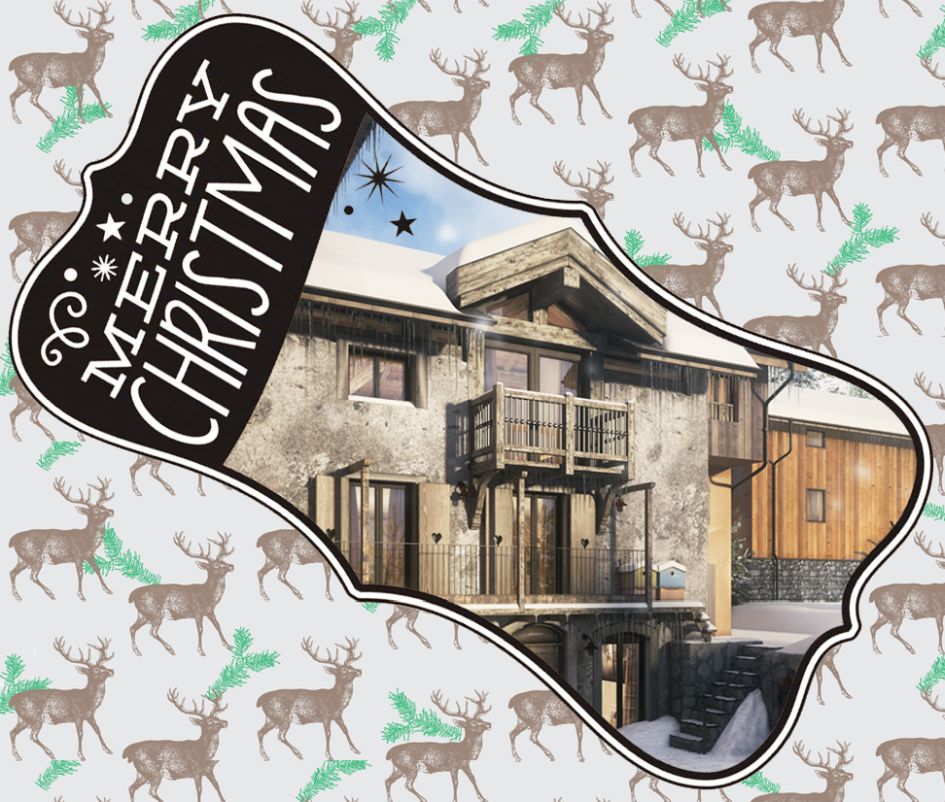 Reduced from £15,360 to £10,995 for the week commencing 20th December 2015!
Nestled in the peaceful hamlet of Villarabout, The Ecurie is only a four-minute chauffeured drive from St. Martin de Belleville and the main lift hub. Opening this winter, The Ecurie encourages you to take in the magical mountain views, whilst relaxing around the central open fire, watching your professional chef stuff your turkey and caramelise your parsnips.
Reduced from £32,000 to £17,000 for the week commencing 19th December 2015
Chalet Pont du Cam in Meribel 1600 offers its guests a contemporary haven, with luxury furnishing and the finest touches. Spread over 450m2, the chalet sleeps up to 14 guests across 7 en-suite bedrooms and a small 8th bedroom. With endless entertainment on offer, you can choose between watching Elf in the media room, enjoying a game of pool or savoring a snowball at the bar. For those with boundless energy there is the fully equipped gym or for those who just want to relax and soothe away their aching muscles, why not try the hammam followed by a glass of champagne in the large outdoor hot tub.
Sleeps 12-16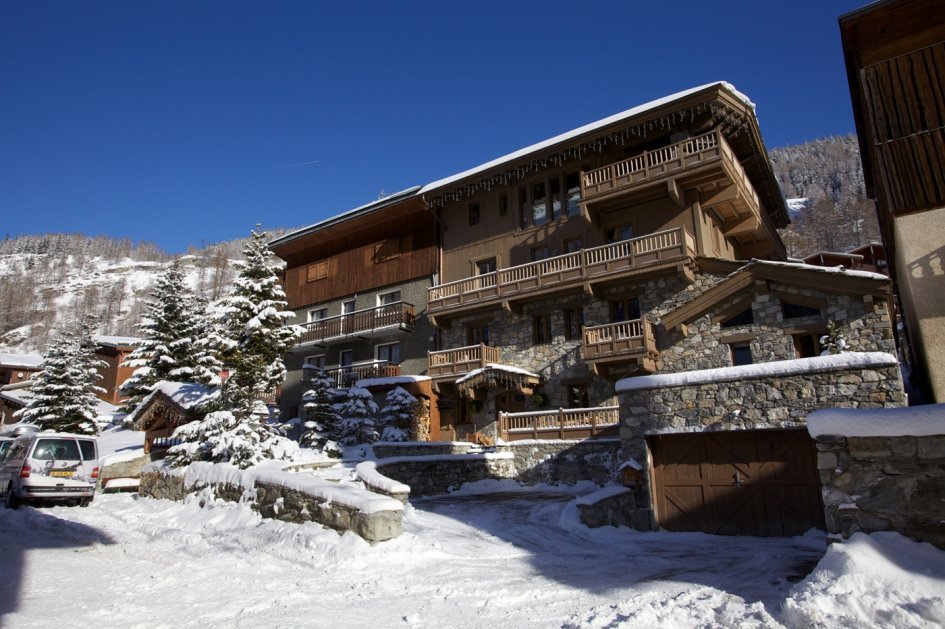 Reduced from £26,900 to £22,865 for the week commencing 20th December 2015!
Located in Tignes Les Brevieres, this chalet offers a superb alpine experience, providing all the amenities and services you would expect from a luxury modern boutique hotels. The sumptuous, elegant and contemporary interior is second to none and provides the ultimate in comfort and style. After a hard day shredding the slopes the choices are tough, do you burn off a few more calories before your festive feast in the swim spa, sweat it out in the steam room, or maybe you prefer to gaze up at the stars as you bubble away, so you'll relax on the deck as you warm your baubles in the traditional cedar hot tub. Whatever you choose, the stylish spa will re-energise you in no time.
Sleeps 10-12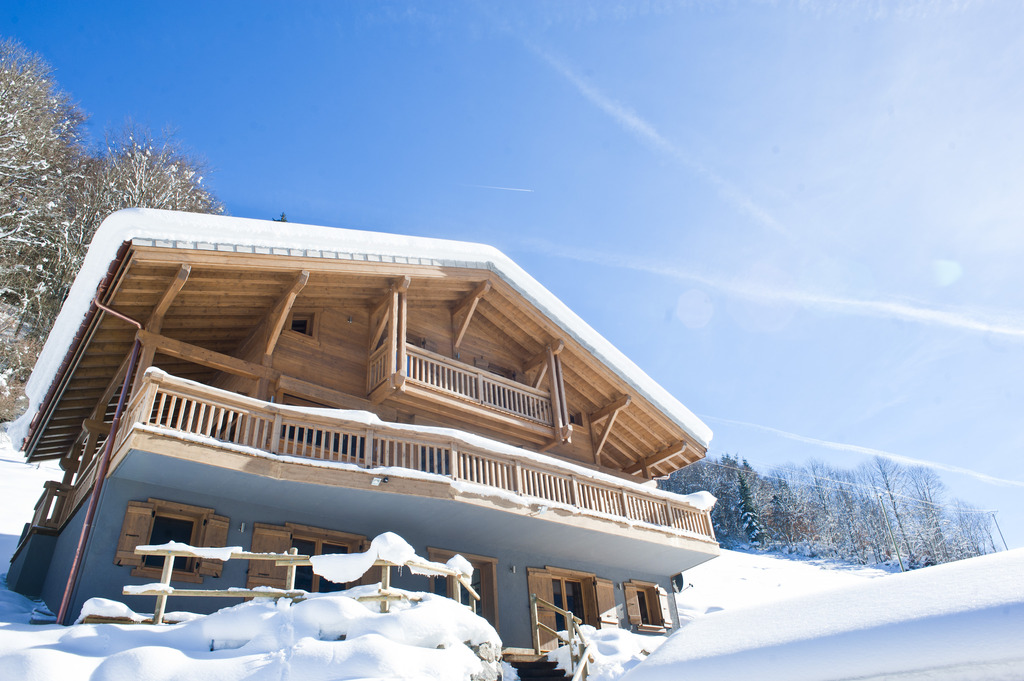 Reduced from £17,500 to £15,000 for the week commencing 20th December 2015!
Also includes FREE airport transfers!
White Valley Lodge offers indulgent ski chalet accommodation nestled high in the Vallee de la Manche, Morzine, comfortably sleeping 12 in luxurious surroundings. The beautiful, large dining table is the perfect spot from which to enjoy views over the valley whilst you tuck into your Christmas dinner, which is bound to make it difficult to leave. A privately located hot tub offers uninterrupted vistas and the wide wrap-around balconies include extra seating areas, perfect for relaxation.
So after all maybe a Christmas away isn't going to leave you penniless, eating Tesco Everyday Value food for the rest of year to scrimp and save for the next trip to a winter wonderland. Just, whatever you do, don't invite Uncle Derek.
There are many more fantastic chalets available for Christmas, if you want to find out more about these luxury Christmas ski holidays or chat through options, please do drop us an email or give us a call on +44 (0) 1202 203650…remember, once they're gone they're gone!