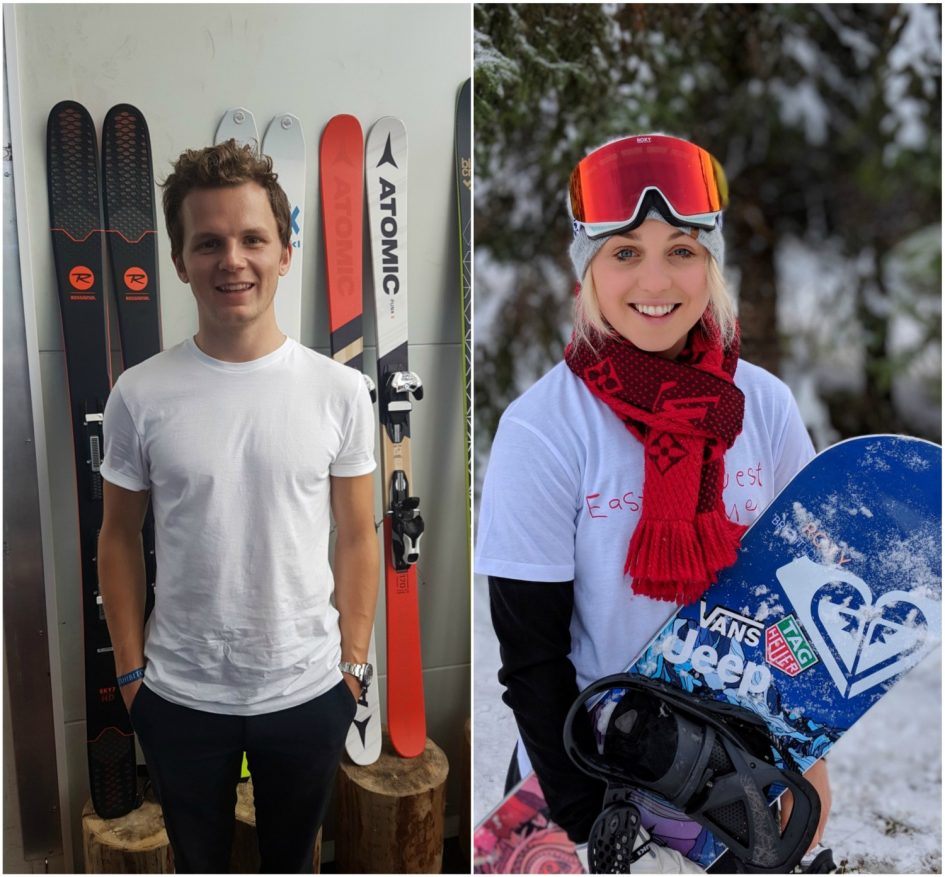 At this year's Ski and Snowboard Show in London, we were lucky enough to chat to Aimee Fuller and Jamie Nicholls. Both public figures and massively popular in social media snowsports, we decided to pick their brains for some tips and tricks not just on the piste, but on social media too. When did they start promoting themselves on social media and how did it evolve? Read on to find out more…
For those who are unfamiliar, both Aimee and Jamie are professional snowboarders, and have both represented Team GB at the Winter Olympics!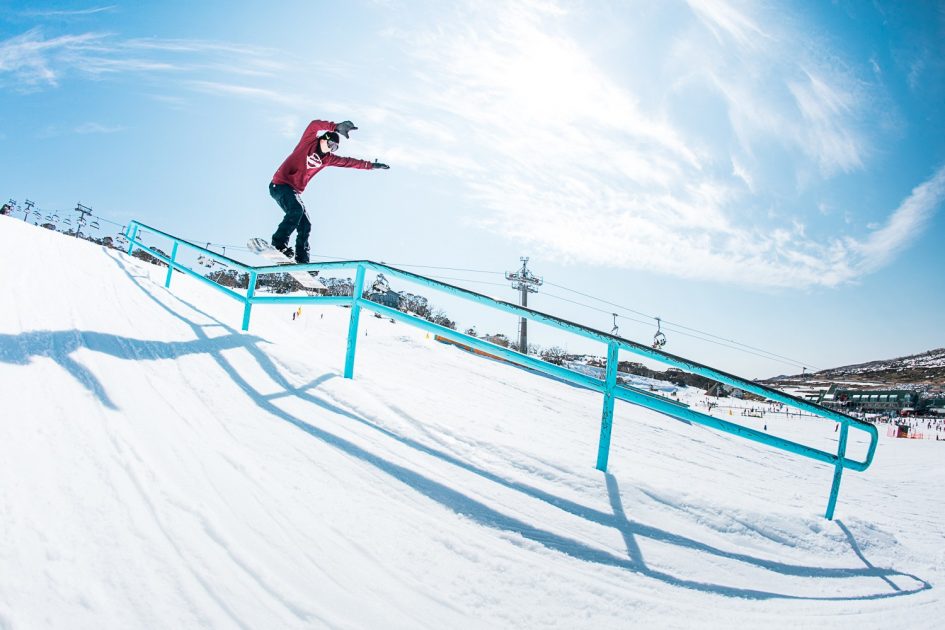 Can you firstly tell us about your career highlights so far?
Jamie – It has to be representing Team GB at the Sochi 2014 Winter Olympics for sure, I had no expectations going into it. Making the Olympic finals and then to get 6th place was absolutely amazing, and I hope to do the same at the next one if not better.
Aimee – One of my highlights has to include being the first woman to land a double in competition at the 2009 X Games. The Olympics in Russia was a pretty amazing experience too along with two back to back wins at the Pleasure Jam's World Snowboard Tour in 2012. Last year I was also really happy with finishing in the top 5 rankings in the World Slope Style.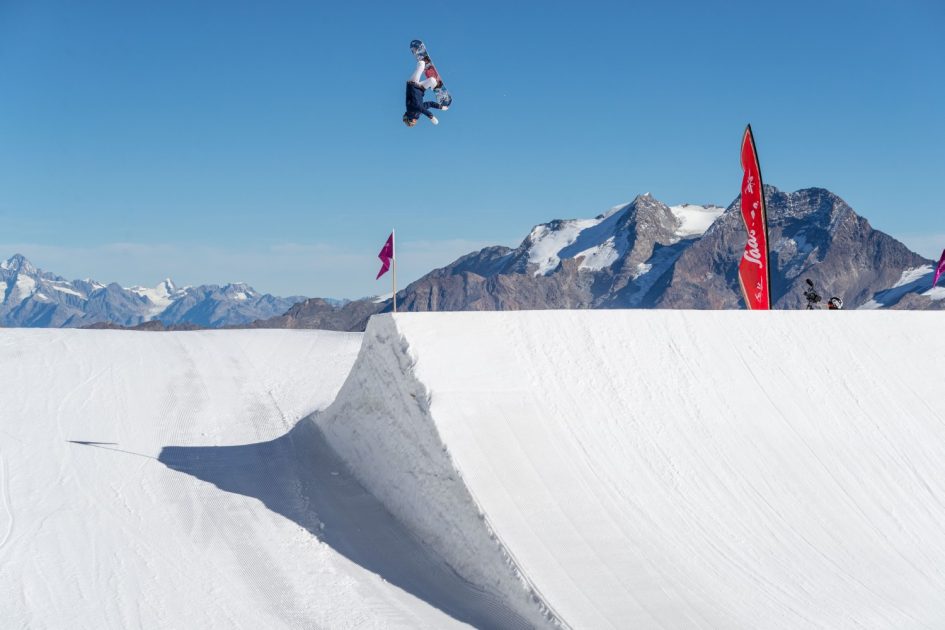 You are both very popular on social media when did you start promoting yourself online? How did it evolve?
Jamie – I couldn't put an exact date on it – Social media just somehow became quite big. I feel like I gained a much bigger following during the last Olympics. It used to be all about getting coverage in magazines… Now it feels like it all about getting that next Instagram post. Social media plays a massive part in snow sports, as it's a great way to promote snowboarding through not only images, but videos too.
Aimee – I've always been into blogging and taking photos. From a young age I started a blog, writing and updating people on my journey. It's my way of sharing my story, and almost giving back to my fans who support me by showing them what I am up to. I really enjoy doing this.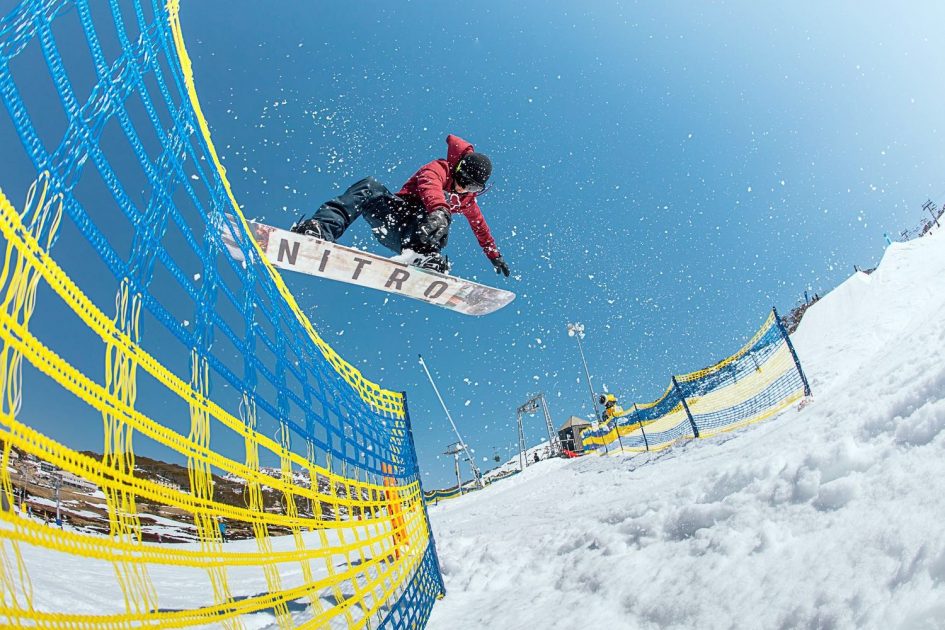 What's your favourite social media platform and why?
Jamie – Instagram and Instastory. Especially Instastory – I use it all the time to show people what I am doing up the mountains live. The only down side is they disappear after 24 hours, and you have to save your story if you want to keep it. It would be awesome if it saved and people could keep watching it. But it is cool as it keeps everything current.
Aimee – I would say Twitter as a viewer, as I really enjoy the news aspect of it. Without going into huge depth or detail you can find out a lot of information in a very short space of time. I enjoy following news on events and other sports. As a user, I enjoy Instagram as it is so simple and clear cut. I enjoy sharing the visuals images of the amazing experiences I get to have on the road.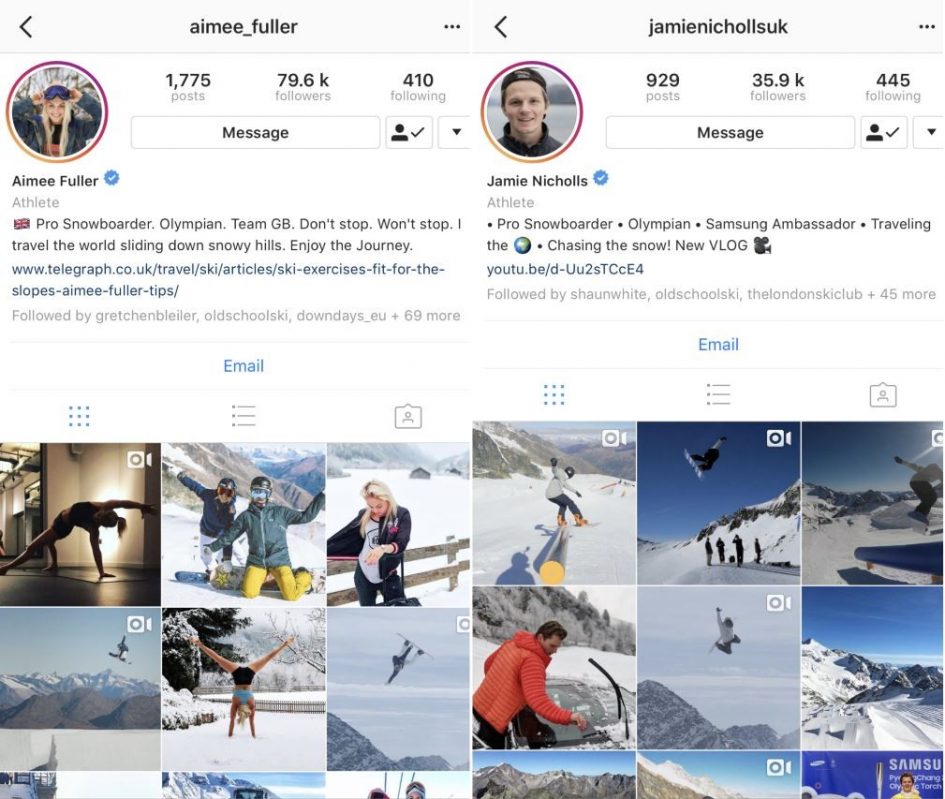 Do you run your own social platforms? If so, which tools or apps do you use to manage your social media accounts?
Jamie – Yes, I run them myself. I don't use any tools. I know you can get people to manage your accounts, but I prefer doing it myself. I do get tips and help on things I should be posting though.
Aimee – Yes – It is time consuming, but it's my way of engaging with my fans. As a professional athlete, it is expected of you to be present on social media nowadays. I believe you might as well take pride in it and do it to the best of your ability. No.. I don't use any fancy app's or anything. I don't feel like there is any need to schedule my posts as I want to keep them as fresh and raw as I can.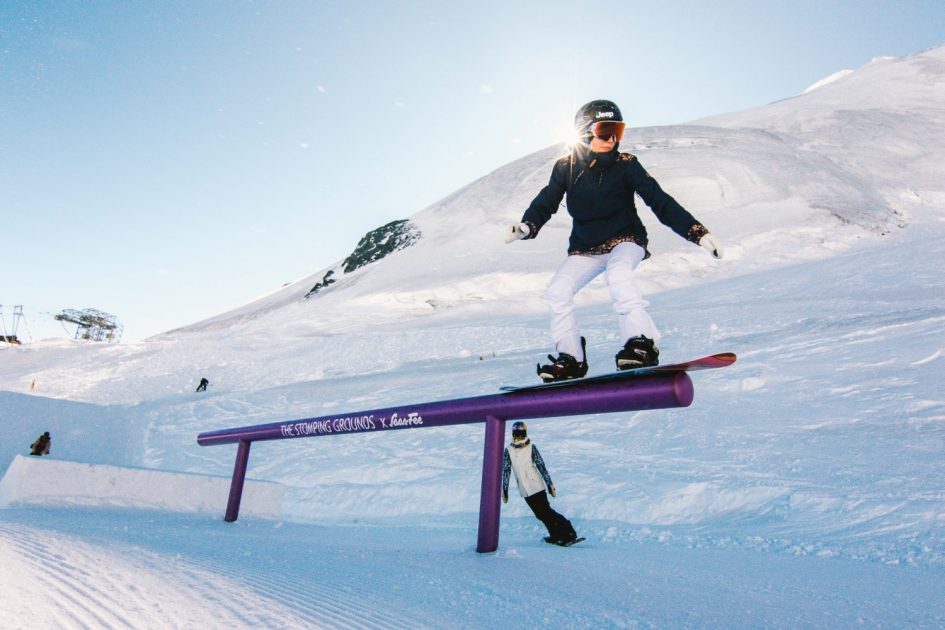 What advice could you give to other athletes looking to gain further exposure through social media?
Jamie – I think people need to be creative and post quality content. As a snowboarder, I think it is very easy to promote. In my opinion, posting a video of a back flip on a jump, then posting it in slow-mo, is way more interesting than a picture of you just stood there. I believe if you can post good content, and creative videos consistently, then your social media will grow.
Aimee – Don't try and be someone you're not. Do what comes natural to you and stay true to yourself. People like you for who you are and if you speak openly and honestly about what you do.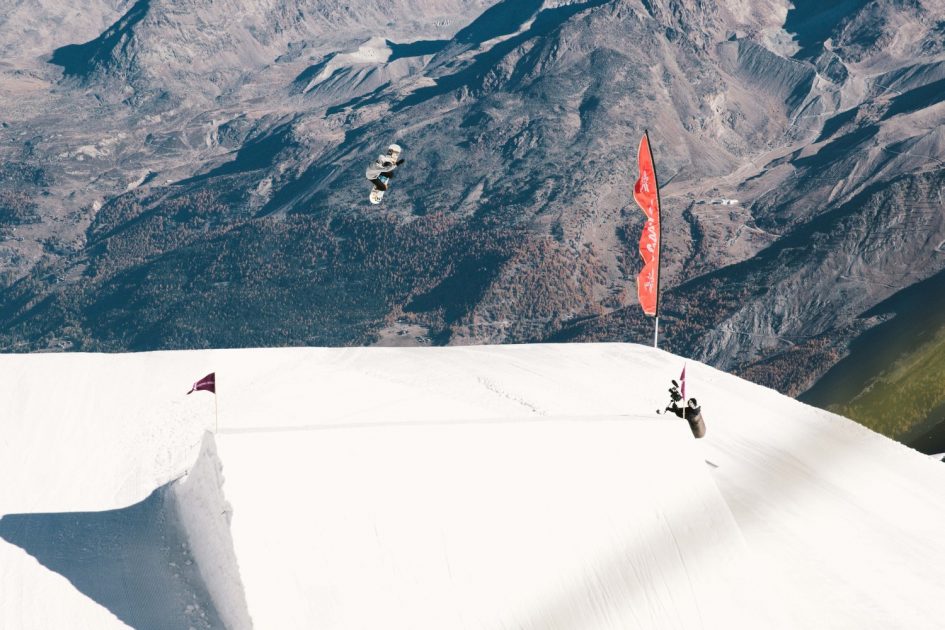 Who inspires you on social media?
Jamie – My favourite at the moment is Marcus Kleveland. He is a snowboarder from Norway that I know quite well and has AMAZING social media. He posts some crazy stuff, super talented. He's a good one to follow for sure.
Aimee – I enjoy following my snowboarding peers to see what they are up to, and seeing the amazing new tricks everyone is doing as the sport evolves. I also love seeing inspirational food posts as well as people posting their work out flows. These types of posts can be really motivational, and give me new ideas and techniques to try on the road. They help me stay on track when I am travelling a lot.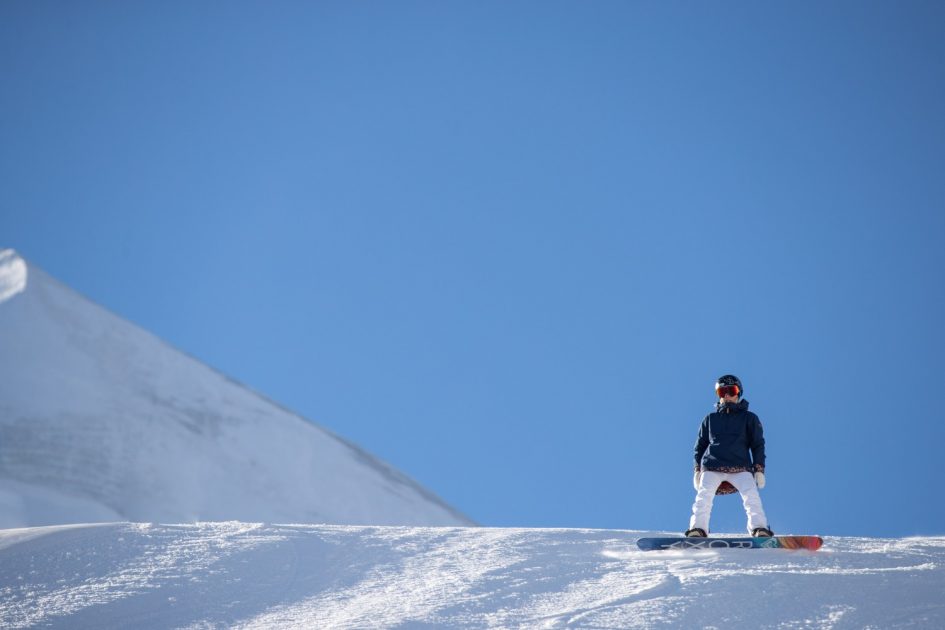 Can you let us in on some accounts that you love to follow?
Jamie – Travis Rice, Shaun White, Katie Ormerod, National Geographics and Marcus Butler to name just a few.
Aimee – Core Collective: the Gym I train at. They always post awesome food and fashion shots. Cpress Juice: Amazing colourful smoothie bowls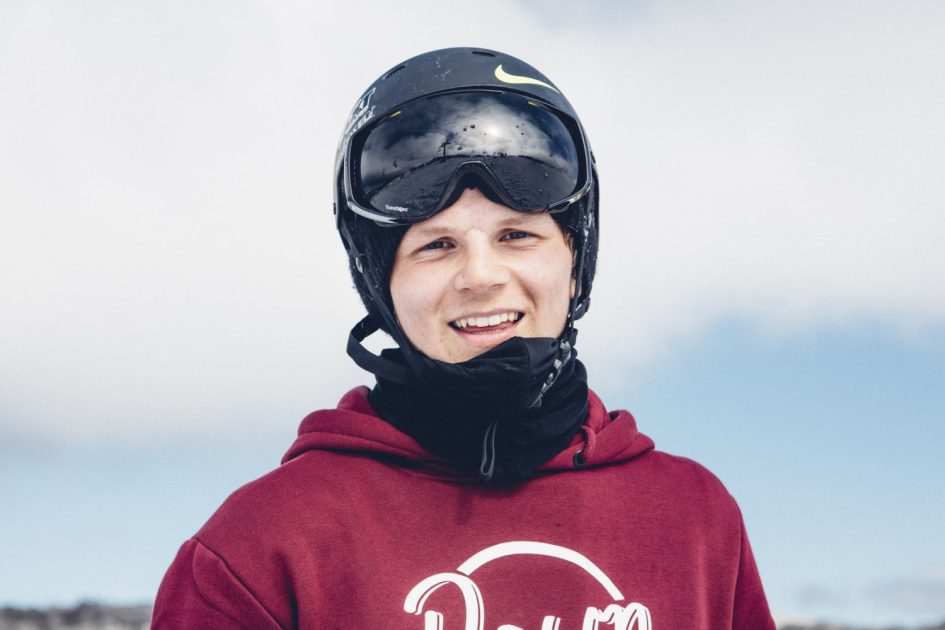 We love a good snow video in our office, do you have any favourite ski videos?
Jamie – I really enjoyed filming 'Forged In Steel' right after the Sochi Winter Olympics. That's where I did my first Hemel Run which went viral. To this day I still don't know why – it just blew up. I also like filming all my little top to bottom runs because it's a challenge.
Aimee – I watched Torstein Horgmo's new movie when I was in Saas-Fee. It was amazing to get the whole snowboarding community together and watch it. A fun and refreshing edit – It just got us all stoked to go ride. I also watched the new Quicksilver movie with Robin Van Gyn, who is one of my team mates. It's amazing to see a female in a predominantly male discipline in the back-country charging.
And lastly, how do you rate your chances of being able to put a "biting a medal" pic on your Instagram page after PyeongChang?!
Jamie – I'd love it – it would be the icing on the cake. You work so hard to get to the Olympics but there are 40 other guys going, all capable of getting a medal. It's going to be a tough battle.
Aimee – That would be the ultimate for me… Big air is where my focus lies. I feel like I could definitely challenge, if I can get the tricks down on the day. It's all to play for!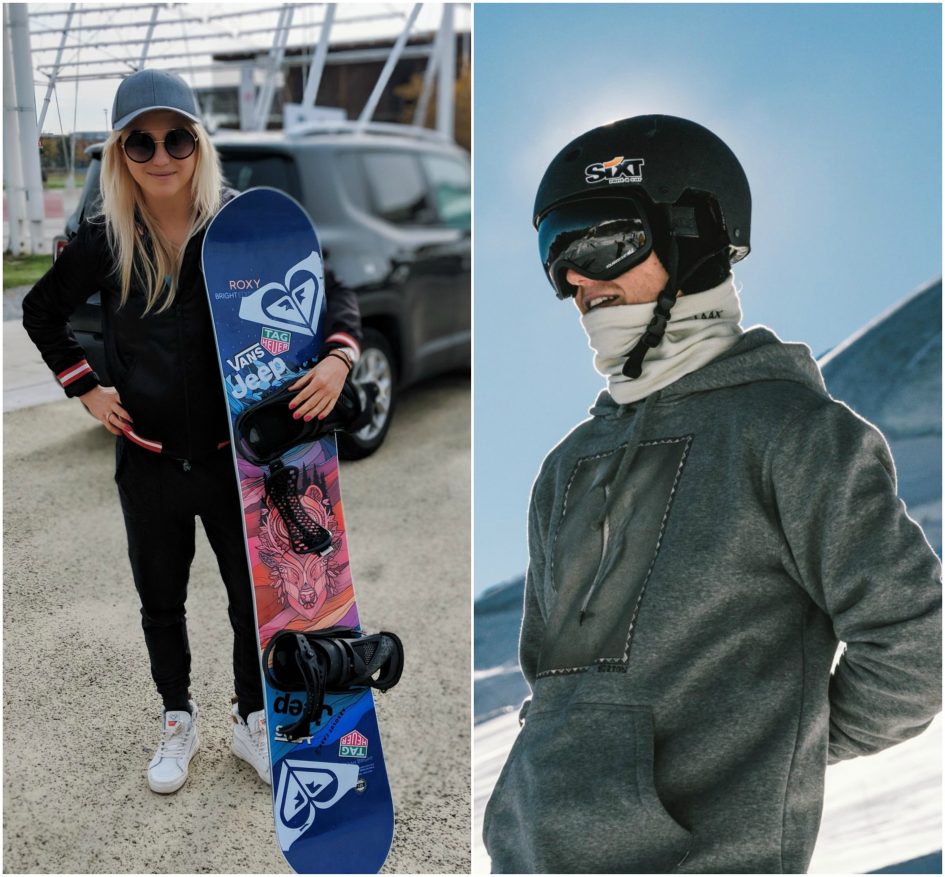 Thanks Aimee and Jamie and we wish you all the best in PyeongChang!
So there you have it.. a little insight into the world of social media from an athletes point on view. If you like to see what Jamie and Aimee are up to, follow their journeys online. Of course, you can also follow us on Facebook, Twitter and Instragram too and see what we get up to!