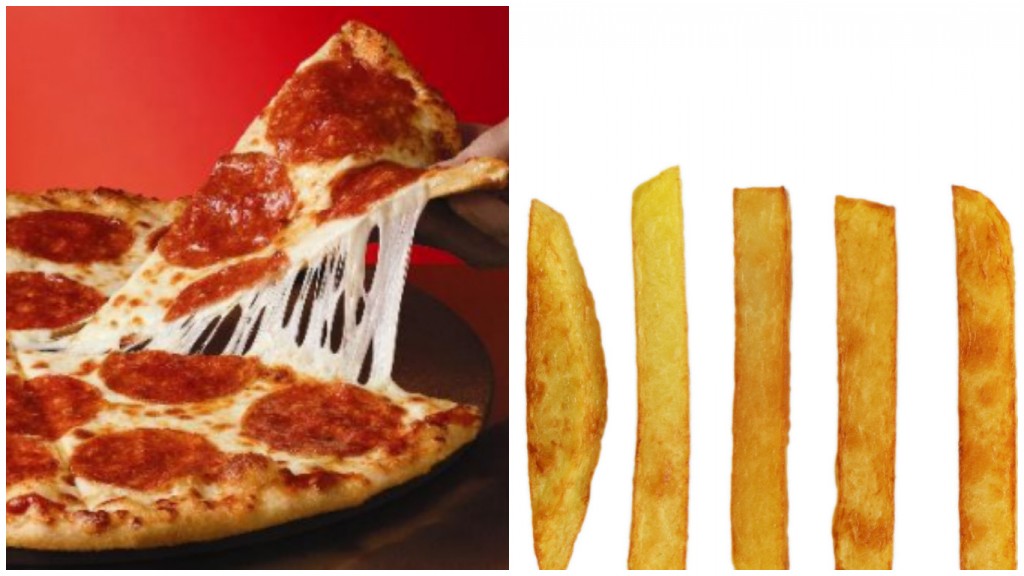 (10 points if you understand the cryptic picture!)
I'm sure if I asked every skier or snowboarder out there, they can all remember the first time they clipped themselves into their skis or strapped their feet to their board. Whether you've had the ski school experience or are one of those people who seem like they probably shot out of the womb doing parallel turns, we all have one thing in common – at one point we were beginners.
All resorts in Europe have a range of ski runs for differing abilities, however some cater slightly more for beginner, intermediate or advanced skiers or boarders. Generally speaking beginners will want a less steep slope to perfect their pizza-slicing and french-frying, then moving on to nailing the parallel turn. So we have provided you with our top 5 featured resorts for honing your skills!
One of 12 villages of the huge Portes du Soleil ski area, Les Gets is a charming French village with some fantastic skiing for beginners and intermediates. Although the resort only has 31 green pistes the majority of blue pistes are wide, rolling slopes and well groomed. 5 chair and bubble lifts from the town centre give fantastic, easy access to nursery slopes for those just starting out and also to other parts of the mountain for those of you feeling a tad more adventurous. A huge number of British holidaymakers make Les Gets their holiday destination every winter, as a result there are many British run and English speaking ski schools should you need that extra bit of tuition.
This 17th century farmhouse has been transformed into a 350m² contemporary, luxury retreat for those wishing to sample the delights of Les Gets and the surrounding Portes du Soleil. Boasting an outdoor jacuzzi and shower, sauna, bar area, billiard table and cosy TV snug – this chalet really is second to none in Les Gets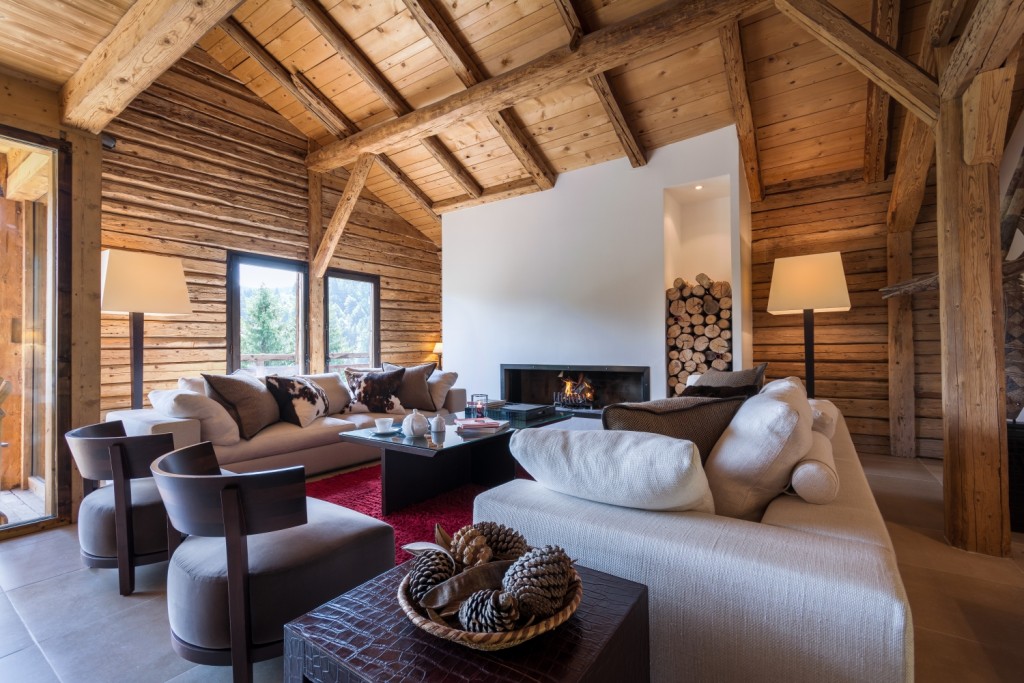 Smack bang in the centre of the Three Valleys with ideal access to the slopes of both Courchevel and Val Thorens, Meribel provides some fantastic conditons for those of you just starting out. With typically good snow conditions throughout the season, Meribel hosts tons of easy green and blue runs to keep you occupied every day of your holiday. Tree-lined runs from the altiport such as Blanchot green run which is perfect for progression. There are plenty of wide and steady runs to sink your teeth into.
Being ski in/ski out in good conditions or a short walk away from the piste at any other time of the season, this chalet is perfectly located to give you great access to all of the Meribel Valley. This luxurious getaway marries the traditional with the modern, and does it well! With a stone-floored mini spa with steam room, outdoor hot tub and huge open plan sitting room, dining room and bar area all provide a fantastic option to sample the delights of being a beginner in Meribel.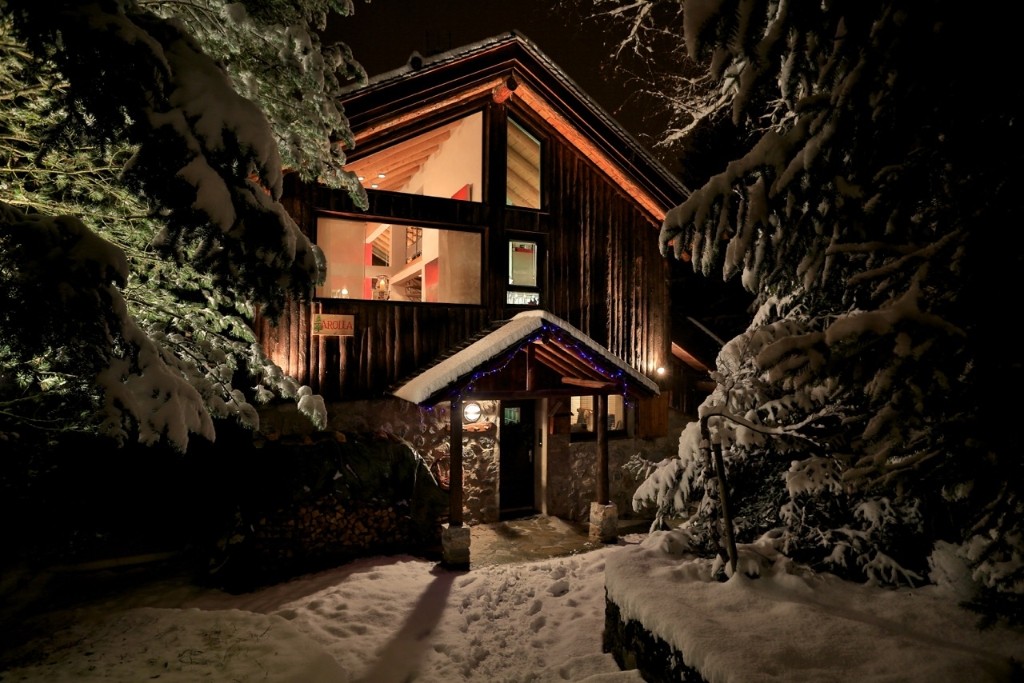 A slightly less known French resort compared to the popularity of Meribel, Courchevel and Val d'Isere – Les Arcs is still up there for those starting out on the slopes. Again like Meribel and Les Gets the resort has quite a number of wide, open slopes which are perfect for learning and improving your techniques. Green runs galore and many cruisy tree-lined blue runs which are heaven for those on their first ski holiday. Les Arcs has also put 'Ski Tranquille' signs up in areas for slow skiiers or snowboarders so you don't get too annoyed (or envious) of those people who make it look far too easy. You can even pick up a sticker from any lift pass office, when this is spotted by the resort staff they will pop over and give you some friendly advice if needed!
Located right next to the Villaroger chairlift, a ski down from Arc 1950 and Arc 2000, this luxury chalet is in a great location with easy access to Sainte Foy, La Rosiere, Les Arcs and La Plagne. The Farmhouse boasts a band new outdoor hot tub and sauna for the 2015/16 season, along with a billiard room and large open fire to warm your cockles after a long day using muscles you didn't even know you had.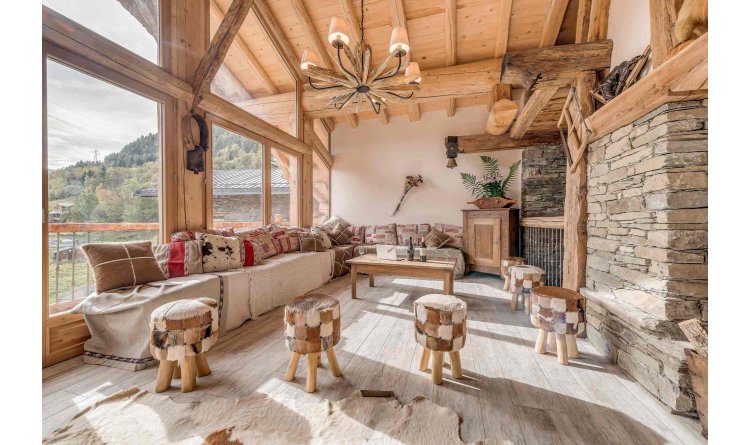 La Rosiere, Espace San Bernardo
Another lesser known resort compared to its neighbours Val d'Isere and Tignes, however this smaller resort has some great links to La Thuile in Italy and makes for a great beginner and family resort. With slightly fewer tree-lined runs it can be prone to quite high winds when at higher altitude – but don't let that put you off, when the weather is in your favour the skiing is fantastic. There are plenty of good nursery slopes for children starting out skiing, the blue slopes could be considered slightly steeper than other resorts we have mentioned but still shouldn't be too challenging – if they are, all that's required are a couple of shots for Dutch courage!
Chalet La Bergerie, La Rosiere
Ideal for large groups and families, this spacious chalet is located close to the village centre of La Rosiere 1850 with great access to the other local villages. The chalet entices you in with its large living area and open fireplace. The outdoor hot tub is the perfect place to relax whilst soaking up rays from the south facing balcony. The heated boot warmers are perfect to make sure that you don't have the displeasure of ice cold ski boots on the end of your legs first thing in the morning!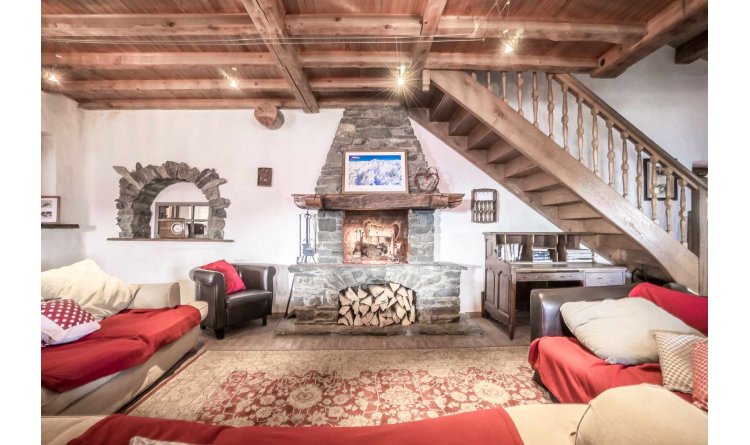 Courchevel Moriond (1650), Three Valleys
There's always lots of talk about Courchevel 1850 – "1850 this, 1850 that" – but a lot of people overlook its younger sibling down a little lower at 1650 (or thereabouts). Generally quieter than the older child it should never be underestimated for the rolling cruisy blues and less congested greens which should enable you to develop your skills. Every member of my family has learnt to ski in 1650 so maybe I'm a little biased, however coming back year after year there is plenty to keep you amused. If you get bored then it's a fairly simple ski over to Courchevel Altiport where the blue runs are a little more challenging but still a lot of fun!
Chalet Licorne, Courchevel Moriond (1650)
This luxurious chalet, named after the mythical Unicorn, will guarantee you a magical stay! The chalet is situated in Belvedere, an exclusive area of Moriond which is slightly quieter than the town centre and gifts the chalet with the benefit of being ski in and ski out. Chalet Licorne is a very modern property compared to the more traditional chalet found in the area and boasts an indoor swimming pool, jacuzzi, sauna, hammam, fitness room and children's playroom….what more could you want!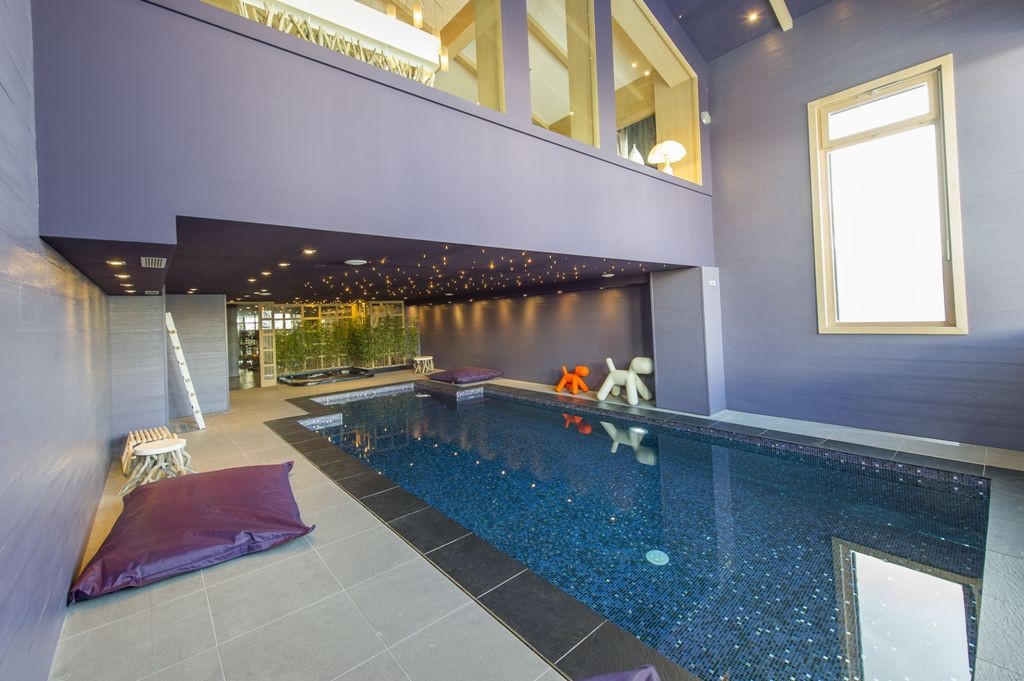 No matter what your ability, we can help you to pick the best country, resort and chalet for you. To discuss your winter holiday, give us a call on +44 (0)1202 203650 or drop us an email!