It's so exciting taking your children on a ski holiday for the first time, but there's no denying, there's a lot to remember! Even just the packing can make your head spin, let alone all the other things you need to think about. Fear not, we have got you covered with our top tips for skiing with children. Read on to ease the stress and ensure you have the most enjoyable holiday possible… 
Choose the Right Chalet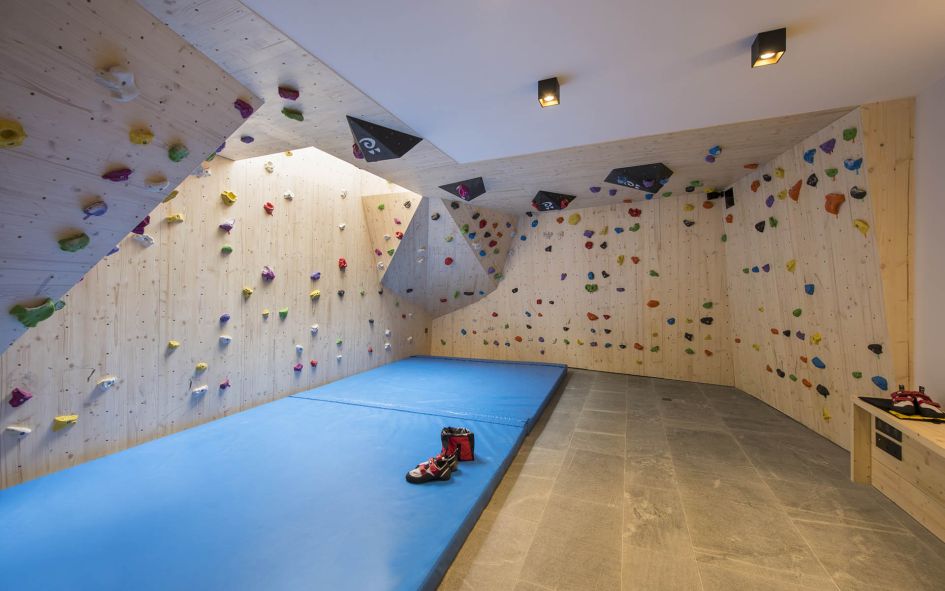 We all know that the actual skiing is just a half of the holiday – the chalet you stay in can make or break your ski holiday. We have a great selection of family friendly chalets that will keep your children entertained for hours, from a chalet with an indoor climbing wall, to a chalet with a Formula 1 simulator! You may even struggle to get your children out on the slopes with so much entertainment to choose from.
Picking the right chalet doesn't just mean somewhere with great facilities, you may want to consider a ski in ski out chalet or a chalet with a driver service. After all, I bet your children don't enjoy lugging their skis around and I'm sure you don't enjoy having to carry an extra pair of skis when they get tired! With a ski in ski out chalet, you don't have to worry about any of this, and you'll be close to the main lifts and ski schools, saving precious skiing time in the mornings.
Pre-Book Ski School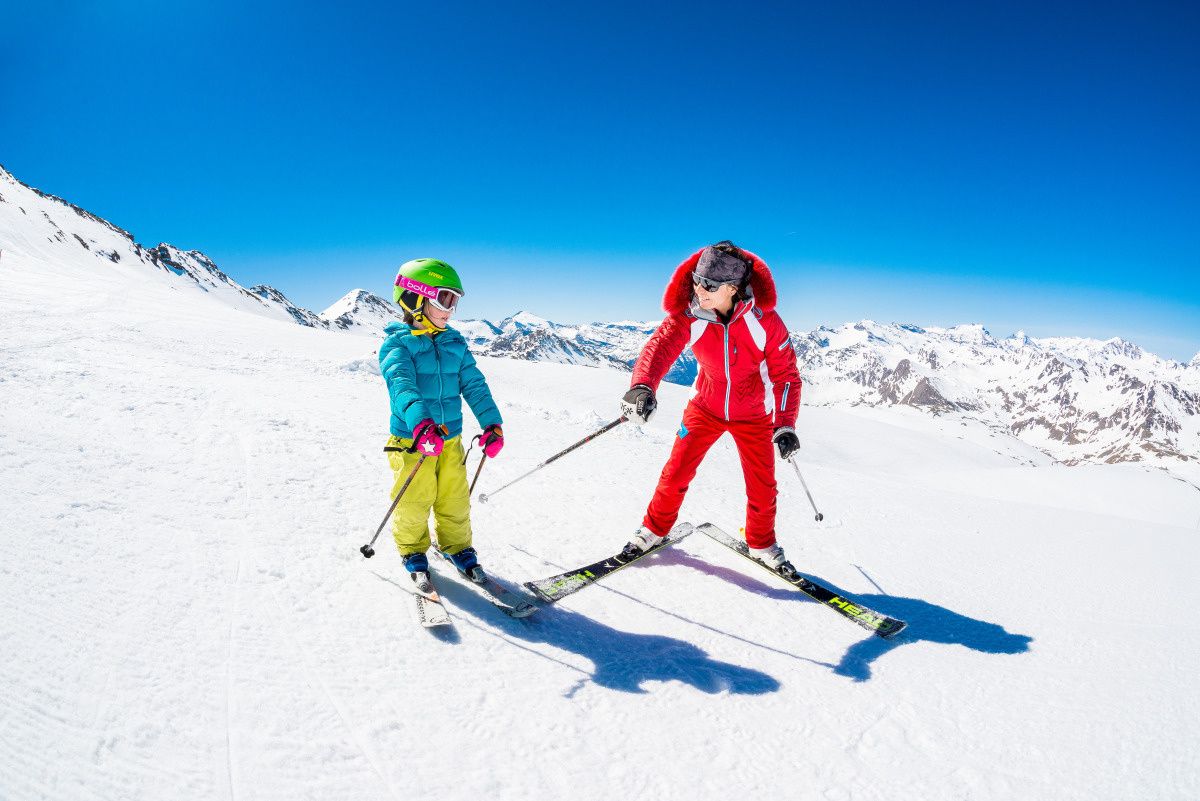 The best bit of advice that any skiing parent would give you, would be to make sure you pre-book your children into ski school. Especially during school holidays, ski schools get booked up very fast and there are only a limited number of spaces available and instructors – once they're booked, it's too late. So, we recommend booking ski schools as soon as you've booked your ski holiday, that way you won't miss out.
Ski school is vital for your children whilst they're learning how to ski, as it's important they learn from a qualified instructor so they don't pick up any bad habits you may have developed over the years! Plus, they'll really benefit from lessons when they're older and have a beautiful and elegant ski style that will come naturally to them. Ski school is also a great way for them to meet other children their age who are also learning to ski, and they are guaranteed to have a fun experience and make memories that will last a lifetime! However, if the above doesn't convince you to book your children into ski school, then surely some peace and quiet on the slopes will?
Find Other Family Activities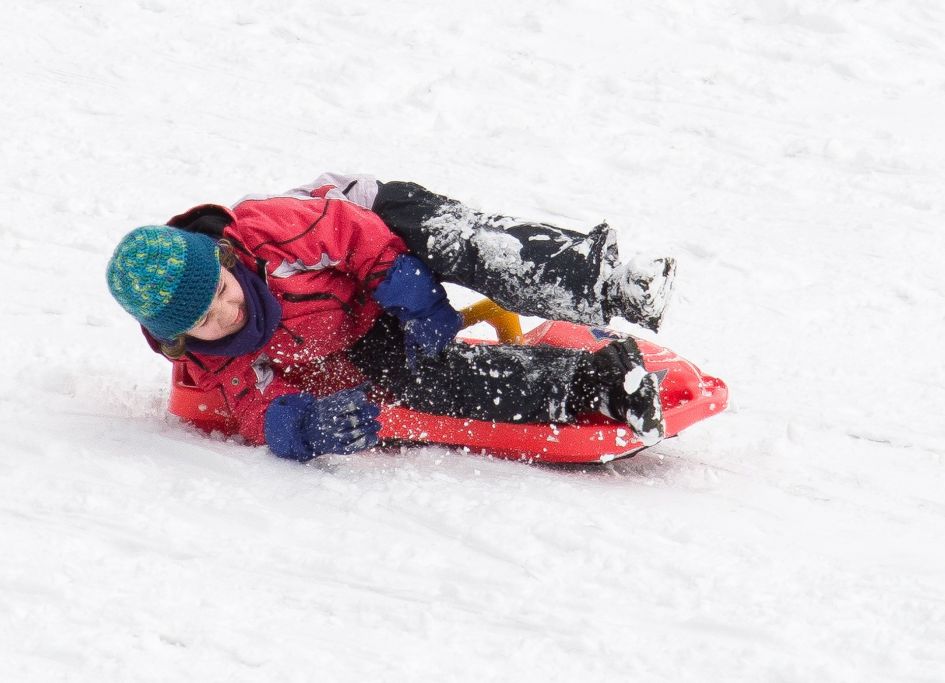 Even though you go on a ski holiday to ski as much as possible, it's not always just about the skiing. There are usually so many other fun family friendly activities in resort that the whole group will love; making for great evening entertainment. How about finding a steady slope close to the chalet for a bit of apres ski sledding? There's nothing quite like sledding after a fun day on the slopes – some of my favourite memories are of sledding with my family at the end of the day.
There's usually an ice rink in family friendly ski resorts, and this is a great evening activity for the whole family. For a really magical activity, husky sledding is an incredible experience and your children will love exploring the snowy mountains whilst being pulled along by some fluffy huskies!
If you're fed up of the cold outside, why not do something indoors like bowling? Even better, stay in your warm cosy chalet and watch a family film in your private cinema, accompanied by hot chocolate with extra cream and marshmallows on top, of course.
Buy the Right Ski Wear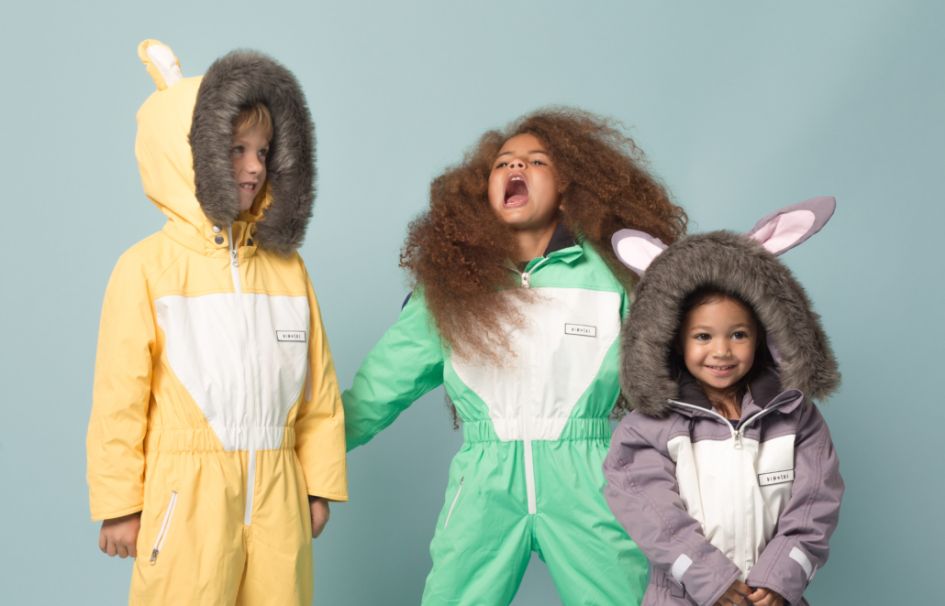 This is quite an important one, as getting the wrong ski wear can end with a very cold and unhappy child! We would recommend ski wear that is practical but also looks good so that your children will love wearing it on the slopes. Dinoski ski wear for children is a fantastic brand and provides comfort, warmth and most importantly, style. Your children can choose from three roarsome designs: Spike, Cub and Hop. Each character comes with its own story and will get your children excited for a wild winter adventure!
Get Your Camera at the Ready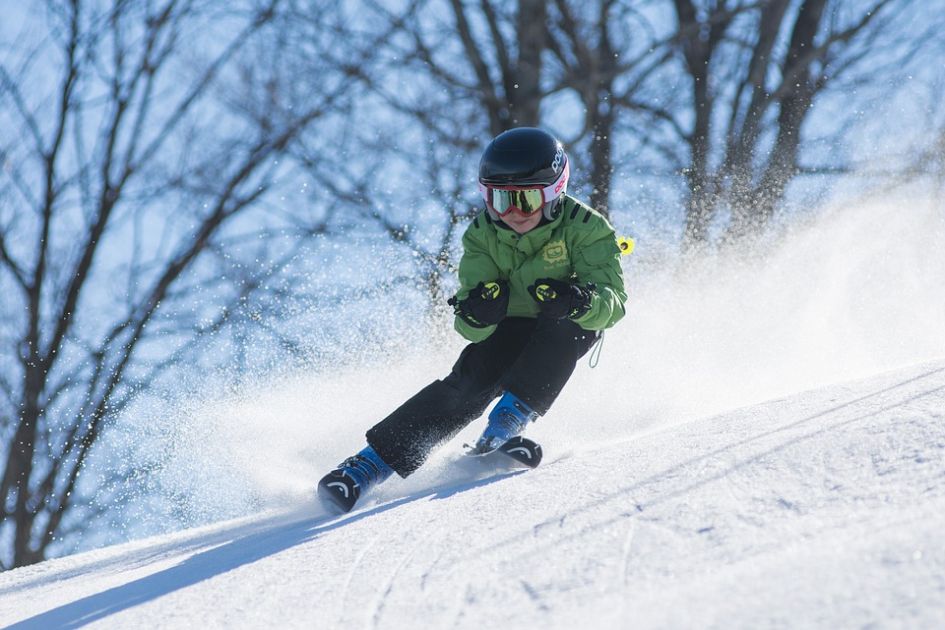 There are endless memories to be made on a family ski holiday, so you'll want to get your camera out and capture every moment of your children in the mountains. If you're lucky, you might even catch a few spectacular falls on camera! Strapping a GoPro to your helmet or chest is a great way to capture your children on the slopes and record their skiing progress during the week.
Pack Some Chocolate in Your Ski Jacket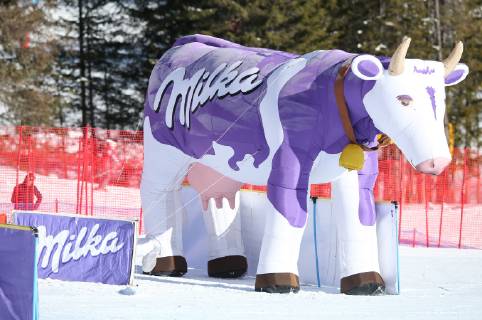 This is one of the best tips for skiing with children we can probably give you. Packing a sweet treat in your pocket for the lifts is the perfect afternoon energy boost and will have you all raring to go again. If chocolate isn't quite cutting it for you parents, make sure you take a hip flask with your favourite tipple in – it's a great way to ease those first-day nerves, or warm up the pipes!
Enjoy Every Moment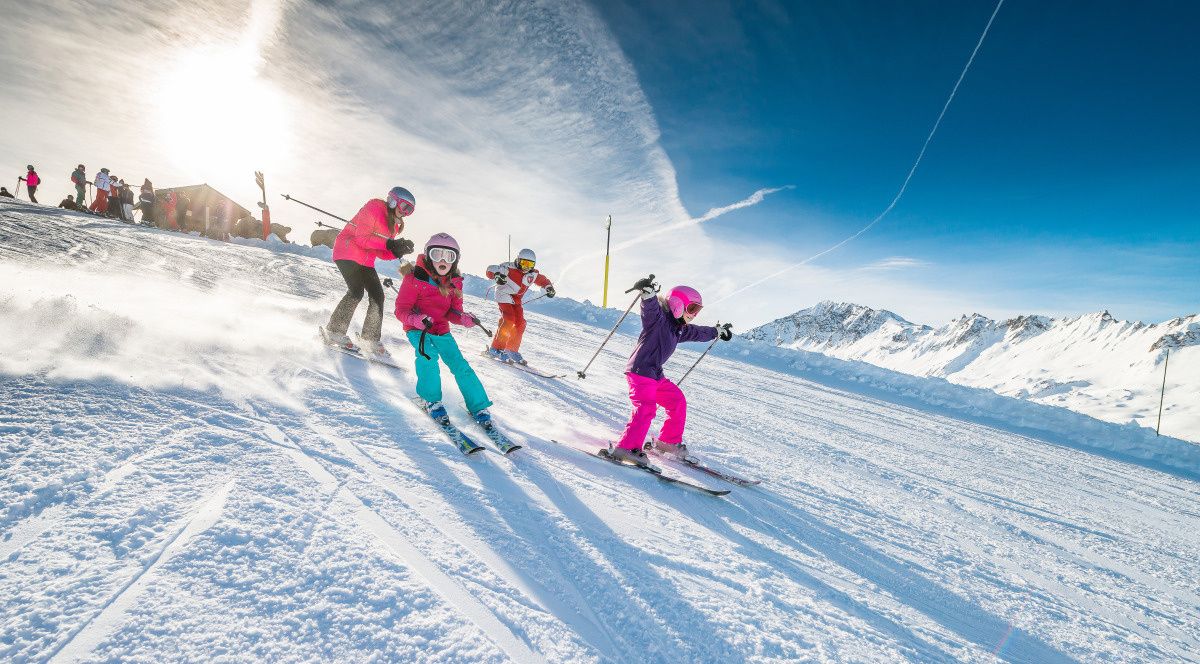 Last but certainly not least, just enjoy every moment of your ski holiday with children! There's nothing quite like seeing your kids enjoying themselves on the slopes and these moments are so precious as they grow up so quickly. Always treasure these family times together and they'll treasure the memories forever…
We hope that these top tips for skiing with children will help to take the stress out of planning your next family ski holiday! We have some incredible family-friendly ski chalets on our portfolio, so enquire with our team of Ski Specialists and we'll help find the perfect chalet. You can give us a call on +44 1202 203650 or send us an email and we would love to hear from you!