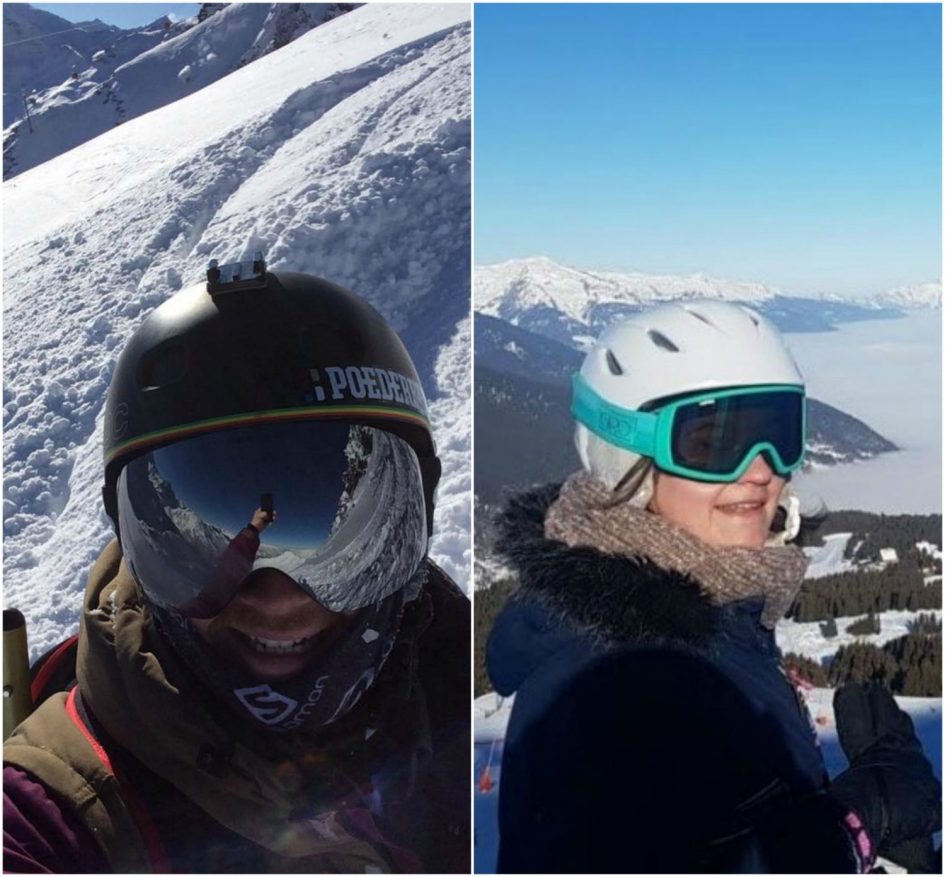 At Ski In Luxury and Ultimate Luxury Chalets we are very excited to be able to welcome not one but two new members to our sales team! F-J and Rebecca bring with them a vast wealth of ski experience, and bundles of knowledge and enthusiasm! Both are avid skiers and have written a little introduction to themselves so that you can take your pick on who you would like to assist you in finding your perfect luxury ski holiday!

Introducing  F-J (François Joseph)
Hi, I'm F-J (François-Joseph can be a bit of a mouthful) and I am very excited to now be part of the team at Ski In Luxury and Ultimate Luxury Chalets. Having worked the previous 6 seasons in the Alps, all of which in the 3 Valleys and the resort of Les Menuires, I hope to be able to offer my invaluable knowledge of the skiing world when it comes to helping you book your ski chalet holiday.
Working in the travel industry was something I wanted to do before starting my seasons, they gave me the platform I needed to jump in. I first remember going skiing at the age of 3 with my family in Les Arcs where we had an apartment, going every year until the age of 16. For 3 years we skied with a large group made up of families in our village. After I'd finished college I decided a ski season was something I simply had to do. Finding a job that suited me was easy due to my Father being French. I speak fluent French which was a big part of my job, initially working a busy terrace in the centre of Les Menuires all the way up to being assistant manager of the hotel.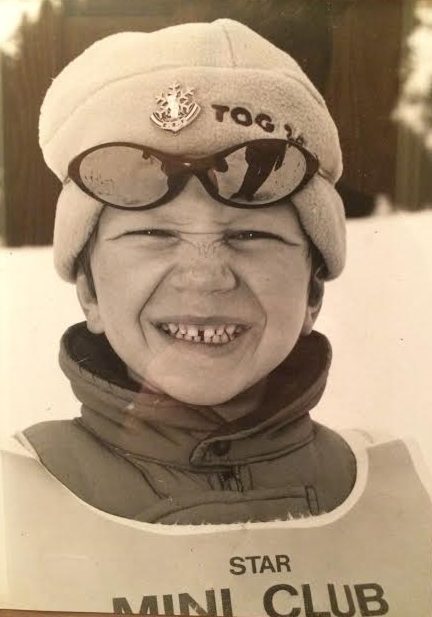 Over the course of my seasons no two days were the same, each one being special. I used to love getting the first chair up with my friends and knowing that we were going to have an amazing time – until we had to be back at work. Skiing often on my own I would sit in silence on the lifts and take in the stunning views all around the 3 Valleys.
My favourite ski resort has to be Courchevel, with its wide open pistes and excellent snow conditions. It would have to be an exceptional occurrence to have a bad days' skiing in Courchevel. With an area that spreads all the way from La Tania to the furthest point in 1650 there is so much to find that nobody else will have had the opportunity to experience. I have a couple of favourite runs in Courchevel, the first being the famous "Creux" run, from the top of the Saluire all the way down to the Roc Mugnier. I love the Rochers piste from the top of 1650 down to the Chapelets lift. Often used by the ski club in Courchevel, the piste has great undulations and banked turns, a piste to thrill even the most experienced skiers. Also being familiar with Tignes and Val d'Isere and the other picturesque resorts in the Tarentaise Valley allows me to help to guide you in your search for the perfect luxury chalet holiday.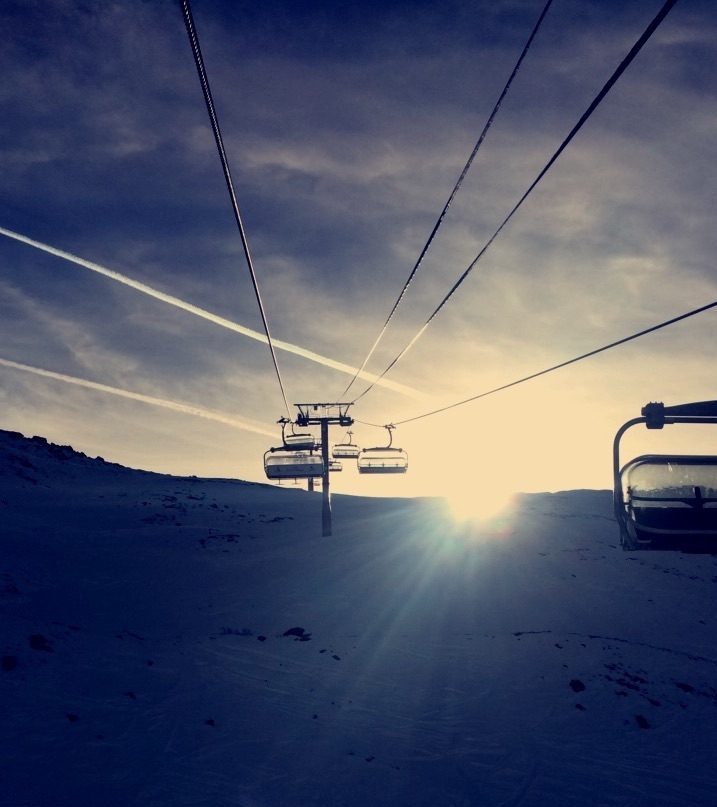 The most essential item on any ski holiday in my opinion is ski boots, having had 2 pairs of boots over my years, they are the one piece of equipment that I swear by. Currently using a pair of Dalbello Panterra 120s which have lasted 2 and a half seasons and still going strong, with the recent addition of boot doctor insoles, they feel as responsive as they did the first time I put them on. Being an avid skier for such a long time it's no wonder that I have collected a few pairs of skis over the years. I'm a big believer in horses for courses and have taken that approach to the slopes, owning 4 different sets of skis. My every day ski is the "All Play" from J Skis, a great fun all mountain ski that can take you most places. On icy days I go to my Head "i Speed" which have a massive camber helping your grip along the edge. Powder days for which we all yearn for have to be amongst the best days of the year, and for these days I have a pair of "Nocta Air" made by Black Crows. These are special powder skis not really recommended for daily use. Black Crows are fast becoming one of the top skis on the market being made in Chamonix they have a great unique selling point. The last ski in my locker is the "Superior" by Majesty, this being my touring ski (a type of skiing which is really on the up) this allows me to walk up the mountain with relative ease.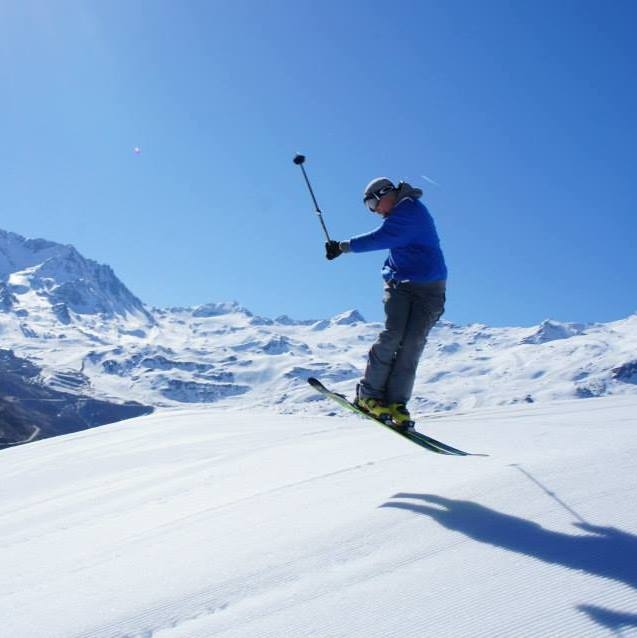 When I'm not skiing or in the office I play a lot of cricket for my local side and golf at various courses round the New Forest, when there's enough time in the week that is.
I am very excited to be joining such a great team who are all clearly very passionate about the industry. The luxury catered chalets that Ski In Luxury and Ultimate Luxury Chalets offer look incredible. I look forward to offering my expertise to you all and matching you with the perfect destination and chalet for your next luxury ski holiday.
Introducing Rebecca
Hello! My name is Rebecca and I'm delighted to be joining the Ski In Luxury, Ultimate Luxury Chalets and Alps In Luxury team as a ski and mountains specialist ready for the ski season 2017/18! After doing a ski season this winter as a chalet host in La Tania, I'm overjoyed to find a job here in the UK that is all about ski.
I'm the youngest member of the Ski In Luxury team, fresh out of university where I studied Applied Languages. I chose to study languages after always having been interested in other countries and cultures since a young age (my parents will tell you it has more to do with the fact that I love to talk and that I didn't want a language barrier to stop me!). I have a huge passion for travel and especially the mountains, which is why I had been looking for a job in the travel industry, specifically in ski. With the hope that languages may come in useful I'm now combining my favourite things; talking, travel and skiing. The ski specialist role is perfect! I can't wait to help you find an outstanding place to stay for your vacation and get to know my favourite part of the world even better.
So, how long have I been a keen skier? I have been skiing since the young age of 5 when I first went on holiday with my family to Les Menuires. In my innocent age, I hadn't understood that to go skiing you must go to the mountains, so my family will constantly remind me of the first moment I saw the Alps, "I didn't know we were skiing on MOUNTAINS!"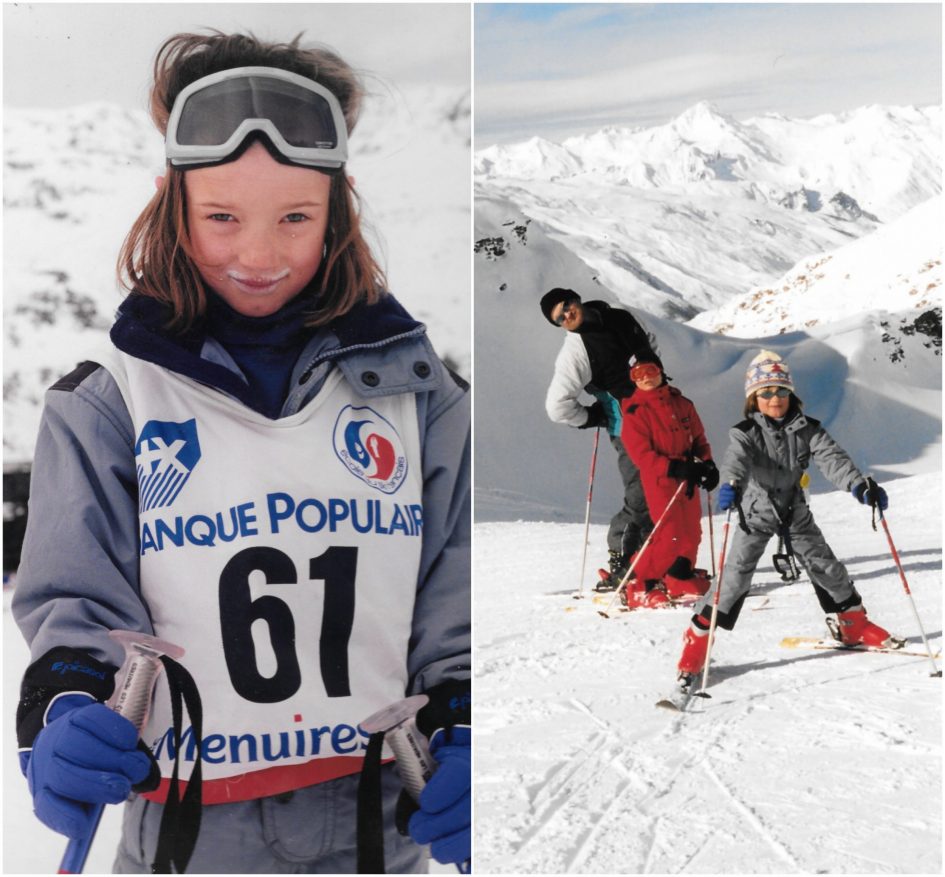 Since then I can't get enough of the breath-taking scenery and have continued visiting yearly. I've been to many resorts and ski areas including; Alpe d'Huez, Les 2 Alpes , Kitzbuhel in Austria and a few others. Although skiing is my firm favourite, I have given boarding a few attempts and I love the challenge of being a novice on the slopes again. Hopefully, I will eventually find my feet with boarding too and be able to enjoy the mountains in a whole different way…that's if I'm not put off by all the aches and pains that come with learning to snowboard!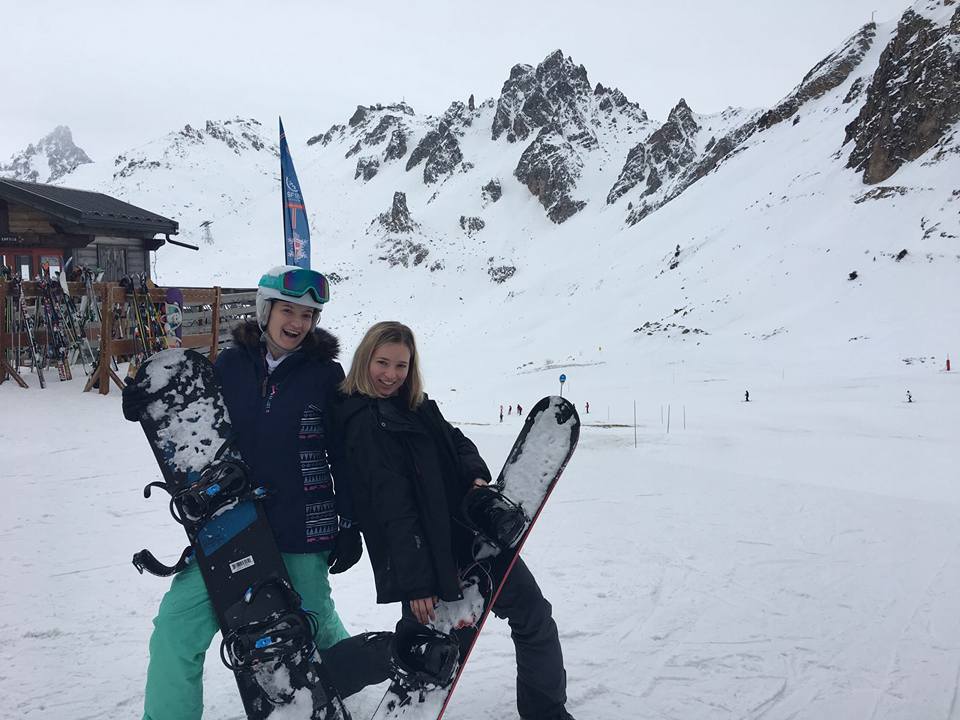 When I started my ski season this winter I decided to get a pair of ski boots to take with me. It was the best decision I've made! My Salomon X Max 90 boots were moulded to my foot shape which gave the most comfortable fit. I no longer longed for the moment of taking my boots off at the end of the day, instead I was dying for the moment I put them on. I'm yet to buy myself a pair of skis but I can imagine that's not far off! I also can't go without my Giro helmet and goggles. Designed to fit snugly together to avoid any chilling drafts, the pair keep me most importantly safe but also cosy and toasty.
After having done my ski season in La Tania, my favourite ski area is undoubtedly still Les 3 Vallées. However, I have a great fondness for Samoëns in Les Grand Massif. After having skied for many years in purpose-built ski resorts, it was a refreshing and new experience to be skiing in a beautiful and traditional village resort. With access to a huge ski area and vast amounts of tree runs, this stunning village gave me a new perspective to the Alps. Its quaint charm and character make an ideal location for a relaxing escape from day to day life.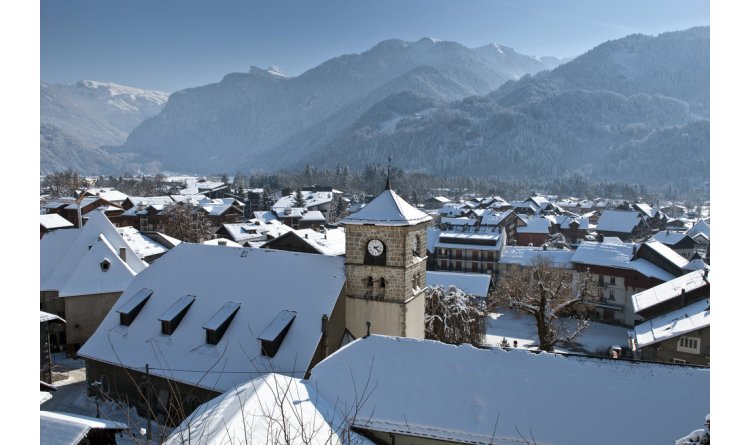 I am very excited to be here at Ski In Luxury, working with other people with a passion for the slopes! I'm hoping to soon settle in the role and get my head around all the amazing chalets that are offered with Ski In Luxury and Ultimate Luxury Chalets. They don't seem to stop amazing me! I look forward to helping you find the perfect luxury getaway to make your own everlasting holiday memories very soon!
To discuss your luxury ski chalet requirements with either F-J or Rebecca, get in touch with them by email or call our office to become better acquainted on +44 1202 203650.