Heinz Julen Loft, Zermatt
Matterhorn Ski Paradise, Switzerland
Fully Catered, Sleeps 6
Prices & Availability
Add To My Wishlist
Features
Architectural features
Designer furniture
Sauna
Open Fireplace
Granit Jacuzzi bath
WiFi
Private Lift
Chalet laptop/PC provided
B&O Music system
Unique views of the village
Location
Access is a 2 minute walk from the top of the Omnia Hotel lifts, for which you will have a special key. The village end of the lift delivers you to the heart of Zermatt, in the main street close to the church. Its location perched high on a hill gives it spectacular views, yet access to the heart of the village is easy.
View Location Map
The Property
A huge 300m2 Manhattan style loft set in a wooden chalet, Heinz Julen Loft is without doubt the most spectacular property in Zermatt. It combines acres of glass, steel, textured concrete and wood in a unique symphony of fusion architecture - created by local star designer Heinz Julen.

The Loft was Heinz's private home where he hosted many rock-star parties. Both levels of the Loft are served by a private lift (elevator). The main loft living area has a suspended and illuminated table, which can be raised and lowered from coffee table, to dining table, to ceiling height; the latter creating a large party space.

In one corner you can play on a baby grand Steinway piano, while in another you can sink into a large sofa and gaze simultaneously at the stunning view over the village and at the crackling fireplace set into the glass wall. Around you: two desks, jack-in-the-box armchairs, a wall of art, and a signature Heinz Julen chandelier. In fact, all the sought-after furniture in the Loft is designed by Heinz.

Very airy in feel, due to the extensive use of glass, the Loft has a unique bird's nest view of the village and the Mischabel mountains. The sense of space, light and closeness to nature that the Loft provides is unparalleled: there are no barriers between the nature outside and the home space inside - all is fluid and free.

On the two sides overlooking the village, the walls consist of floor to ceiling glass, with French windows 6 metres high leading to a large terrace. (There is a white electric exterior curtain that can wrap itself around all that glass if need be). The ceiling is supported by seven columns, while the glass walls have an inset fireplace and three alcoves.

A metal staircase leads up to the mezzanine, which has another sofa chill-out area with TV; a free standing Jacuzzi bath, a cosy dining alcove, a galley kitchen (with cupboard handles made out of bent soup spoons), a cantilevered bar area and a guest toilet. As you walk on this floor you will notice that the floating feeling it creates is due to it being made entirely of opaque glass with subtle inset lighting.

Price is based on exclusive use of the property for 6 guests to include full gourmet catering and open bar. Also available on a bed and breakfast or self-catered basis, please enquire for further details.
Room Layout
Overlooking the main loft area, there are two double en-suite bedrooms, one above the other. Each bedroom has its own small bathroom with shower and WC, and a balcony. The third, master bedroom is very private with its own landing. It is an exact replica of the famous Into the Hotel suites created by Heinz Julen, featuring a free-standing bath with wood-slatted massage cover, an island bed on a rotating floor, his and her bedroom sinks, a separate shower room and WC, a walk-in wardrobe, a sofa, and a TV set into the glass window.
View Floor Plan
Services and Inclusions
To meet our client's needs and desires we offer wide range of support services. Our concierge team will ensure that you get the most out of your holiday and will help you select a number of other services.

These may include child care, health and beauty treatments, planning your heli-skiing adventures, designing and hosting corporate events, or simply booking your restaurants, ski lessons and transfer arrangements.

Our catered chalets include a very high standard of dining and service including also our daily cleaning. Your pre-arrival chef consultation will ensure that your menu has been tailor made to your meet your preferences and expectations.

Gourmet Dining

Michelin trained head chef Kostas Papacharalampous heads up our team of chefs, who are carefully chosen not only for their superior skills and experience, but also for their friendly, flexible and approachable nature. Kostas has been a chef since 2004 when he started under Greece's star chef Christoforos Peskias, whose mentor is Ferran Adria of El Bulli fame.

He then went on to train for a year under Joël Robuchon in Paris, and spent a further year in the culinary hot house of northern Spain working under Andoni Luis Anduriz in the 3 Michelin star Mugaritz restaurant, and then under Juan Mari Arzak who also has 3 stars. Kostas is the most passionate chef we have ever met and he has created a special menu for this winter season.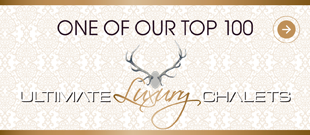 Prices
Arrival
Nights
Price
Key
30 Nov 19
7
CHF 13,000
07 Dec 19
7
BOOKED
14 Dec 19
6
BOOKED
20 Dec 19
7
BOOKED
27 Dec 19
9
BOOKED
05 Jan 20
7
CHF 20,000
12 Jan 20
7
CHF 18,000
19 Jan 20
7
BOOKED
26 Jan 20
7
CHF 18,000
02 Feb 20
7
CHF 18,000
09 Feb 20
7
BOOKED
16 Feb 20
7
BOOKED
23 Feb 20
7
CHF 18,000
01 Mar 20
7
CHF 18,000
08 Mar 20
7
BOOKED
15 Mar 20
7
CHF 18,000
22 Mar 20
7
CHF 18,000
29 Mar 20
7
CHF 18,000
05 Apr 20
7
CHF 18,000
12 Apr 20
7
CHF 18,000
19 Apr 20
7
CHF 12,000

Currency

This property will be quoted and charged in Swiss Francs.
Prices Include
Exclusive use of the chalet and its facilities
Bed linen, towels and guest amenities on arrival
Welcome and assistance from our staff pre-arrival and in resort assistance from our concierge team
Transfer to and from the chalet from Zermatt train station on arrival and departure day
Pre-trip menu planning
Fully cooked breakfast on 6 days
Afternoon tea and cake on 6 days
Champagne and a selection of canapes on 6 days
Magnificent four course gourmet dinner on 6 days
An expert selection of different red and white wine pairs each evening
Children's menu if required
Complimentary bar
Free Wi-Fi
Daily cleaning and mid-week linen change
Dedicated service from the chalet staff
Contact Us
View Wish List

You must be logged in
Similar Properties
FROM THE BLOG
The Blue Skies Lifestyle Collection