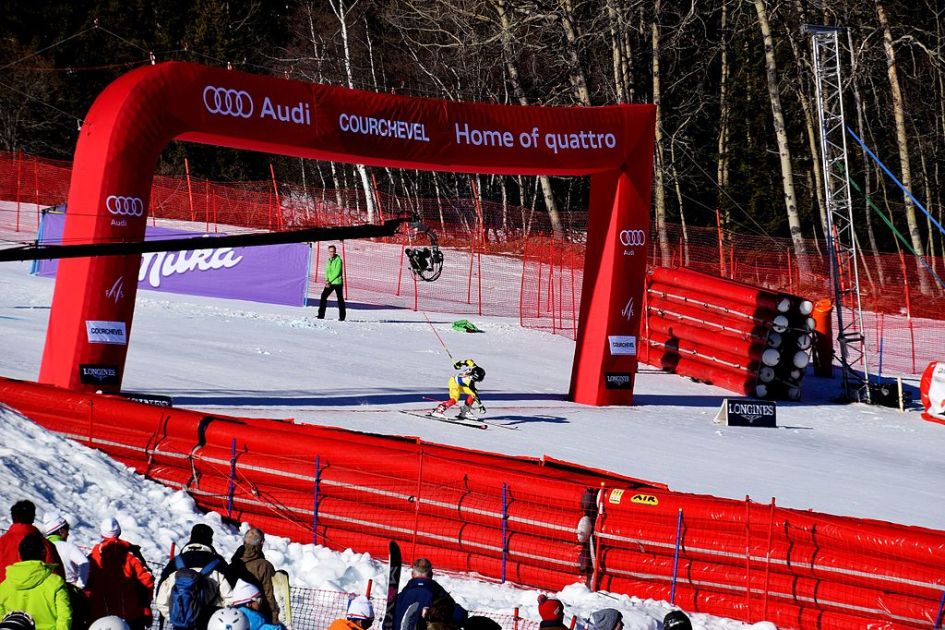 Each year there are a great number of winter sport events in the Alps and this year is no exception. With the Alps hosting some of the most iconic downhill skiing competitions, you can be sure to catch a glimpse of the best skiers from around the world this season. However, you may be interested to know that the Alps celebrates a whole assortment of other winter sports too. From husky racing to winter golf, you will be sure to see some great events across the 18/19 ski season! Read on to find out about some of our top picks…
Kicking the winter 18/19 season off is the Audi FIS Ski World Cup in Val d'Isere (Critérium de la Premiere Neige). As the largest ski competition in France, crowds will head to Val d'Isere this December to watch some iconic skiing athletes face the infamous Face du Bellevarde piste in the Super G, Slalom and downhill races. Be prepared for high speeds, sharp corners and big champagne celebrations.
With the resort in full swing you can make the most of the quiet pistes yourself and get in some fantastic early season skiing, thanks to Val d'Isere's high altitude. If you're looking for a Val d'Isere ski chalet be sure to check out our luxury collection!
The two day event of the Ladies Alpine World Cup exhibits the very best female skiers from across the world. With 26 nations taking part and 92 athletes, there is a plethora of talent for the spectators to enjoy. The crowds in Courchevel 1850 won't come small either with around 17,000 people expected to be watching the event! Day one will see the Giant take place followed by the Slalom on day two.
If you are heading to Courchevel yourself this winter, then you can give the competition run a go and see what the ladies will be facing at eye watering speeds. You could even choose to take a ski in, ski out chalet close to where the Emilie-Allais stadium will be!

This unique tournament covers 6 famous French resorts in 6 days and sees French and foreign international players come together to host the rugby 7's matches. For the 2019 edition, we will see the likes of Serge Betsen, Simon Shaw, Christophe Dominici, Mike Tindall and Olivier Magne! Hard hitting tackles and powder spraying diving tries – this has to be one of the best events in the Alps for the 18/19 ski season. For more info you can read our blog about Snow Rugby.
Have you ever seen rugby on snow? Thought not! Well then get yourself to one of the 6 ski resorts this winter. Val Thorens, Les Menuires, Chatel, Megeve, La Clusaz or Valmorel.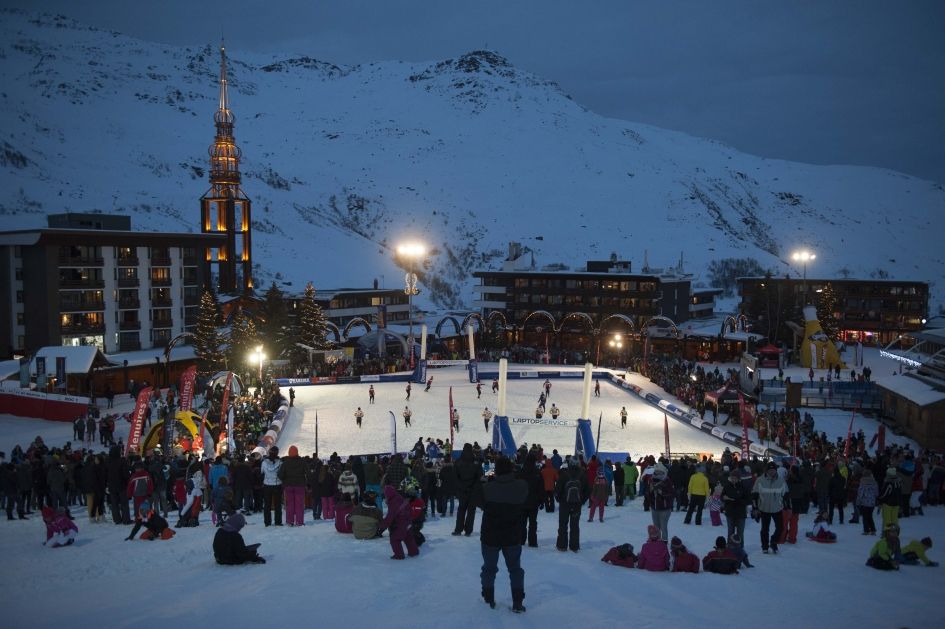 During the last weekend in January, St Moritz will become the world capital for polo. This high class winter sports event will see teams take to the frozen lake of St Moritz in order to win the coveted Cartier Trophy. With the Engadin Valley painting a picturesque backdrop, this is a must-see event in the Alps for winter 18/19. With incredible control, high levels of focus and skill, you will see the teams of 4 charge for victory.
It only seems fitting that this classy ski resort in the Swiss Alps would host such an event. With luxury boutiques, hotels and restaurants, St Moritz is the place to be if you are looking for an extravagant holiday this winter.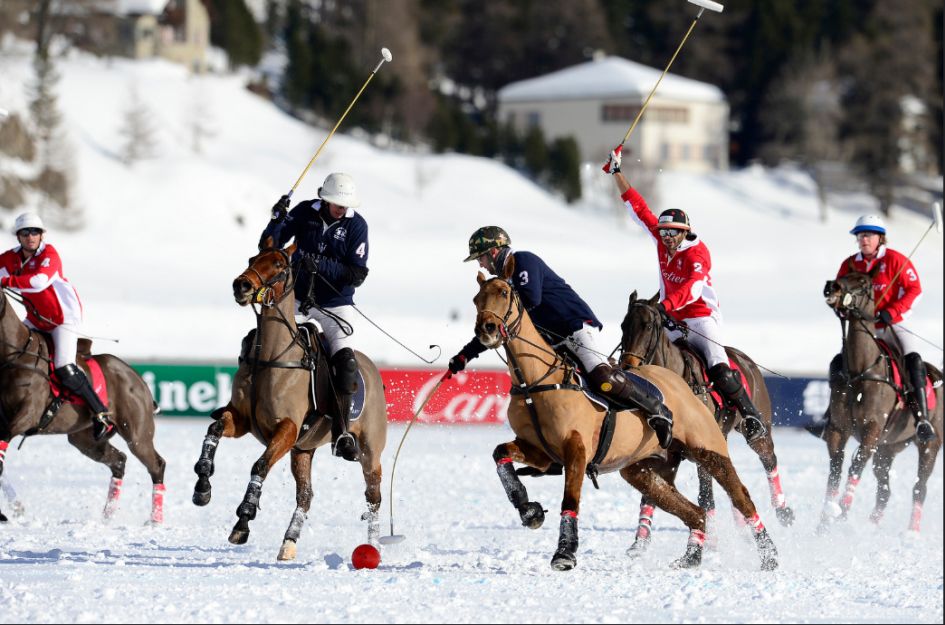 This January we will see the 15th edition of the Grande Odyssée husky sled race. Following tradition and Alps history, the Grand Odyssée sees mushers take to their sled to face the lengthy trail crossing 20 top French ski resorts. This year the race will start in Samoens and see the 25 mushers and their 300 dogs take on the most demanding stage race in an Alpine setting in the world!
This year we will see the event cross the popular resorts of Samoens (12th), Les Gets (15th), Megeve (16th) and La Plagne (18th) to name but a few. Now who wouldn't head out to see these incredible competitors and their dogs?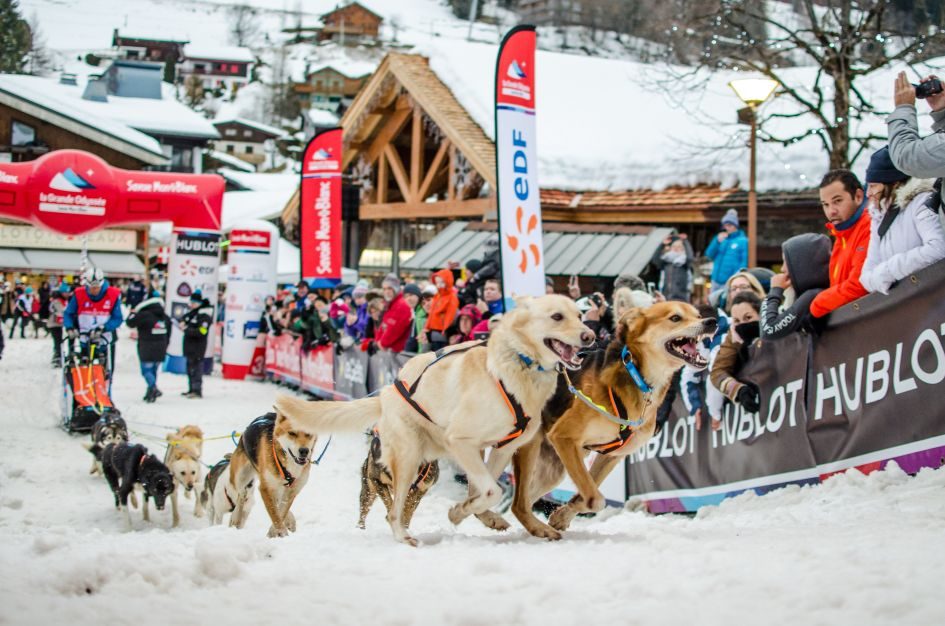 Possibly the most bizarre event in the Alps is the Megeve Winter Golf Cup. Set on the 9-hole golf course at the Mont d'Arbois, the competition sees participants with a minimum handicap of 36 take to the course. With whites instead of greens, and powdery snow instead of bunkers, they will have to have a whole new set of skills and techniques to get the orange ball to roll into the hole. Now this is crazy golf unlike any other!
With top luxury chalets in Megeve, classy shops and a unique winter sport of its own, Megeve is definitely on the ski map for more than one reason.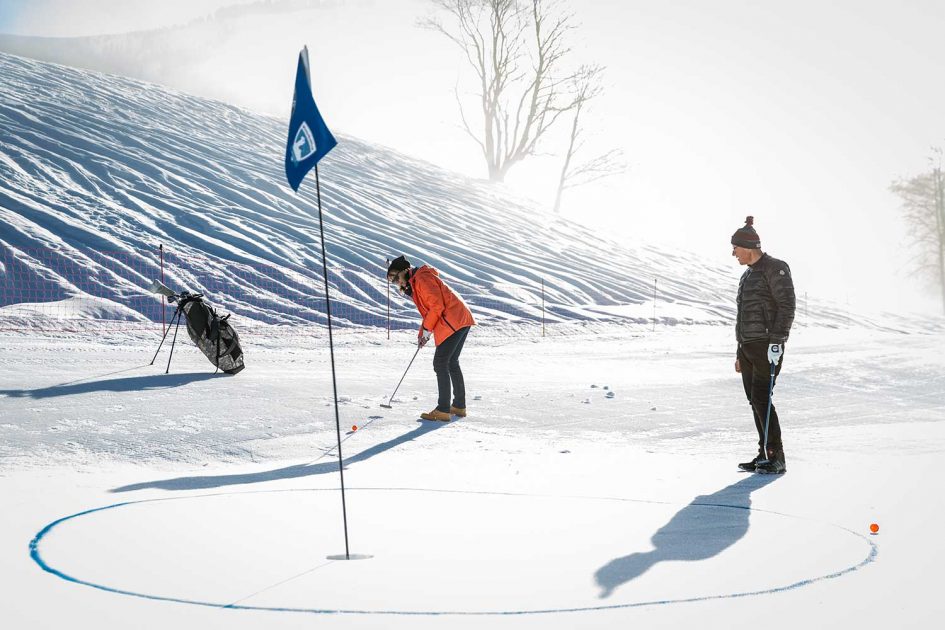 "The White Ring" is one of the longest ski races in the world and stretches a huge 22km and ranges 5,500m of altitude. With around 1,000 participants each year, there is a buzzing atmosphere around the ring which crosses the Austrian ski resorts of Lech, Zürs and Zug. To kick things off, Zürs will also host the speed race on 17th January – this one is all about speed rather than time in the White Ring Race.
Now this is one event in the Alps that you can take part in yourself. The race is open to anyone who enjoys skiing or fancies a ski adventure. However, it may be tricky to beat the circuits best time of an unbelievable 44 minutes and 45 seconds, which was set by Olympian and World Champion, Patrick Ortlieb back in its opening year in 2006!
Well there we go! Did any catch your attention? Even if you have already booked somewhere for this winter, most of these events are annual so you can always get in touch to see if one will be there for your next trip. If non-skiing activities and events are key for your holiday, then please do get in touch and our team will help you find a chalet that makes the most of your time both on and off the pistes. Call us on +44 1202 203650 or send us an email.