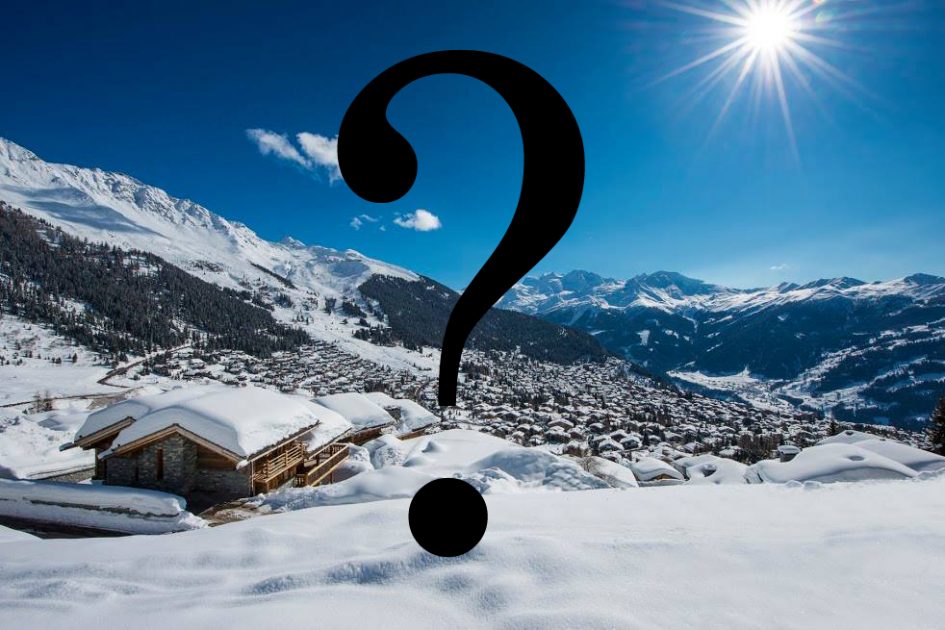 So you've decided you want to go skiing. You've committed yourself to a week of thrills, aching legs and potentially heavy hangovers. Now comes the hard part. Which ski resort do you choose to go and how do you reach that decision? The picture is firmly imprinted in your mind of what to expect but the hardest choice of your ski holiday can often be as simple as choosing the right resort.
At last count there were 3,512 ski resorts across Europe alone, let alone the North American, South American and South East Asian resorts so how do you choose the right resort for you and where on earth do you start?
One of the most popular methods of choosing a ski resort is using advice from friends, family or people in the know. We like to think we fall under the people in the know section. We have worked out that as a team we have over 80 years of skiing experience and have skied most of the well known resorts throughout the Alps.
Although I have worked in the industry for a number of years and have been fortunate enough to visit a lot of resorts, I still like to take advice from people regarding what they enjoyed in particular resorts. I am always looking to try new resorts and ski areas and I take a lot of advice from my peers and customers alike.
So what are the key criteria when choosing the right luxury ski resort?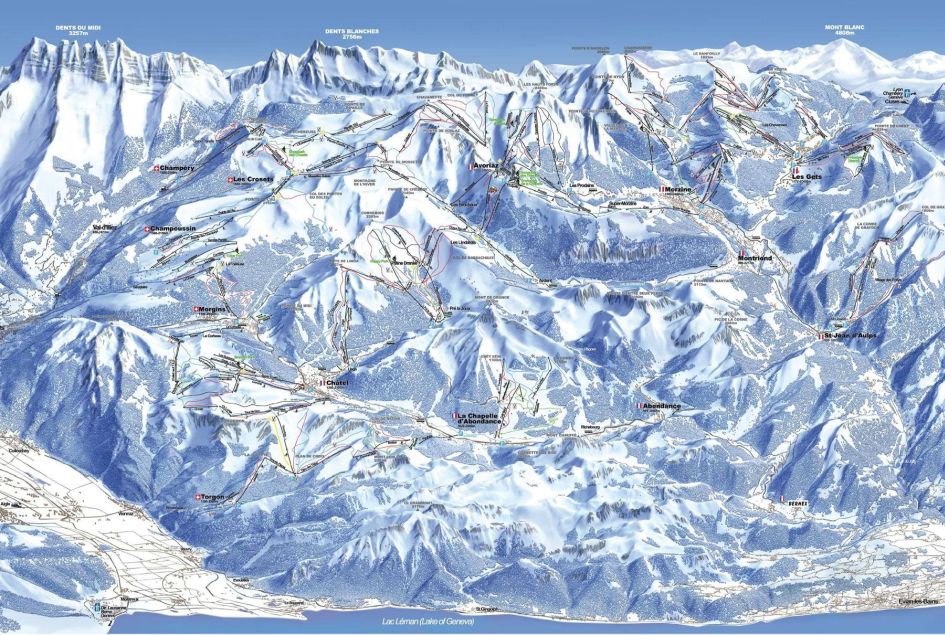 The Infrastucture and Size of the Ski Area
To a lot of people the skiing is the most important part of the ski holiday. Lets face it this is the reason most of us go skiing so surely this is a key decision and something that is important to get right. A lot of resorts are creating links to become large ski areas. The most famous of these are the Portes du Soleil, Three Valleys, Espace Killy in France, The Four Valleys in Switzerland, and the Arlberg and SkiWelt in Austria.
But do you really need over 600km of slopes? Some of the more avid skiers will argue yes. I spent a season working in the small Austrain resort of Niederau which at the time had limited skiing before they joined up with Alpbach and became the Ski Juwel ski area. It intrigued me, why with so many resorts to choose from were people coming to this small resort with limited skiing? I asked a few people and their answers were all very similar. They liked the charm and peacefulness of the small Austrian resort. They liked the fact that quite often you could have a whole slope to yourself and there were no lift queues.
I have also skied in some of the larger domains and ski areas and asked people what attracted them to the large ski areas. Most responses had a recurring theme. They wanted a large ski area where they could ski a different run every day. They wanted modern lifts and good snow making facilities for if the strength of mother nature was not sufficient to line the slopes with fresh powder.
So, is the ski area important? Of course it is but it very much depends on what you want from your holiday and what your driving factors are to be able to make such a choice.

Apres Ski
I have friends who had never skied before but were desperate to go on a ski holiday. They had no interest in skiing or snowboarding but just wanted to experience the famous apres ski that they had heard so much about. Apres ski is seen as much a part of a ski holiday these days as the skiing itself. If you are somebody who enjoys dancing on tables and drinking ice cold beer in your ski gear then a key requirement of yours may well be a great apres scene.
It is a common feeling within the ski circles that nobody does apres ski like the Austrians. With their small mountainside schnapps huts competing with larger bars and clubs they have an excellent selection of apres options. One thing is for sure, the Austrians know how to throw a party. Resorts like St Anton and Mayrhofen have grown based on their reputation of being party resorts.
The Swiss and French still have a great apres scene. I spoke to a regular client last year who said he didn't mind which resort he skied in as long as it had a Folie Douce. He had been to Val d'Isere the season before and had enjoyed the Folie Douce so much that this was now the key driver on where would go on his ski holiday. It just goes to show that different criteria's have differing levels of importance to those seeking a luxury ski holiday.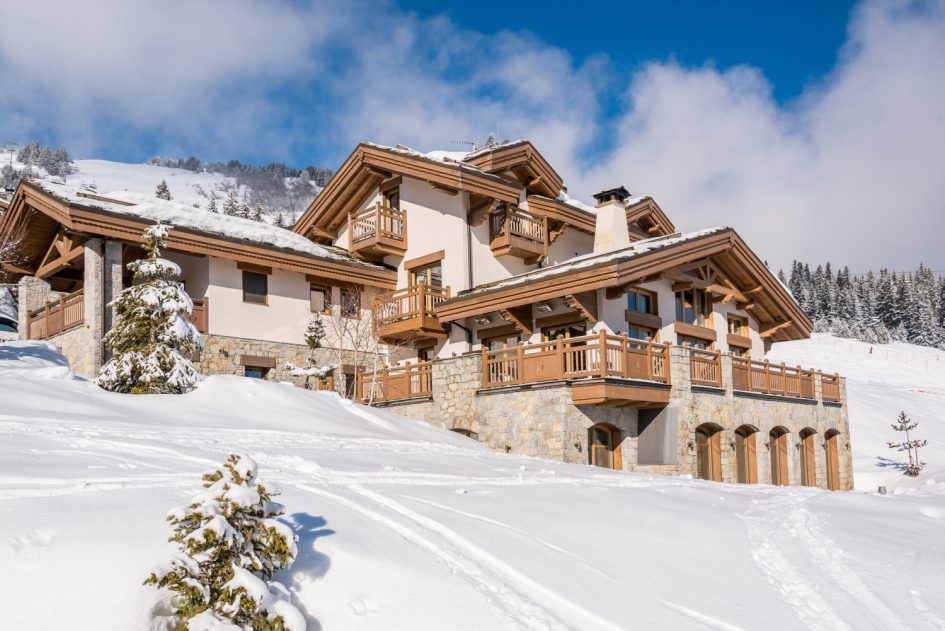 Luxury Chalets
Picture the scene. You finish your day on the slopes, you've had a great day of long runs and clear skies, you head to an apres bar, have a few too many glasses of champagne and then have to retire to an old shack with a set of old metal bunk beds in it and a sloppy, flavourless carbonara for dinner.
Choosing the wrong accommodation can have such a huge impact on your enjoyment during your ski holiday so you want to make sure that you choose the perfect luxury chalet. For some, choosing the right ski chalet is of more importance than choosing the resort where it is located. This can sometimes be the driving force in finding the right resort. Falling in love with a particular chalet and then researching the resort to find that it matches your other requirements is a great feeling.
Other Activities to do in Resort
Ski resorts are evolving. Last summer I had a meeting with one of the PR officers for French tourism in the Alps and she explained that they had carried out a lot of research and found that people are looking for a lot more than just endless kilometres of piste in a ski resort. People want activities to enjoy after their day on the piste have come to an end.
Most large ski areas have a large indoor swimming pool. The resorts of Courchevel and Les Arcs have both seen large leisure centres and spa's being built over the last few years, such as the stunning Aquamotion in Courchevel as photographed above.
In Val Thorens you can experience activities such as ice driving or a large zip line across the valley. In Zermatt you can go paragliding. In Morzine you can take a husky safari. Chamonix offers ice climbing and in Verbier you can enjoy snow picnics or even get married on the slopes. You name the activity and there will be a resort in the Alps that either offers it or is looking to offer it.
I worked for a large tour operator whilst in Austria and a large part of my role was to put together a large and varied program of apres events. We had a bar crawl, tobogganing, paragliding, city breaks, a fondue night, bobsleighing. All of these events were very popular with those looking for that extra experience that would add value to their holiday.
So, if activities off the slope are of as much importance as those on the slopes then researching what the resort offers before you book could be key to you.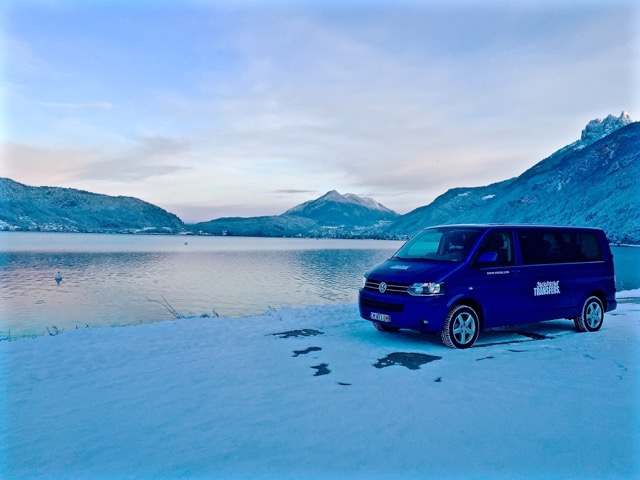 Proximity to an Airport or Other Transport Hub
The idea of a long winding transfer can put some people off travelling to certain resorts. I used to work for a company who specialised in short ski breaks and the most common request that we had from our clients was that they wanted a short transfer. With slope time paramount, they didn't want to be travelling 3 or 4 hours to resort. This meant that some resorts were more popular than others. In France, Chamonix, Les Gets and Morzine are just an hour from Geneva airport, whilst in Austria it is just an hour from Innsbruck airport to St Anton.
For others this may not be an issue in the slightest. In search of higher altitude resorts, they may be prepared to travel higher up the mountain or better still just take a Heli-Transfer to resort.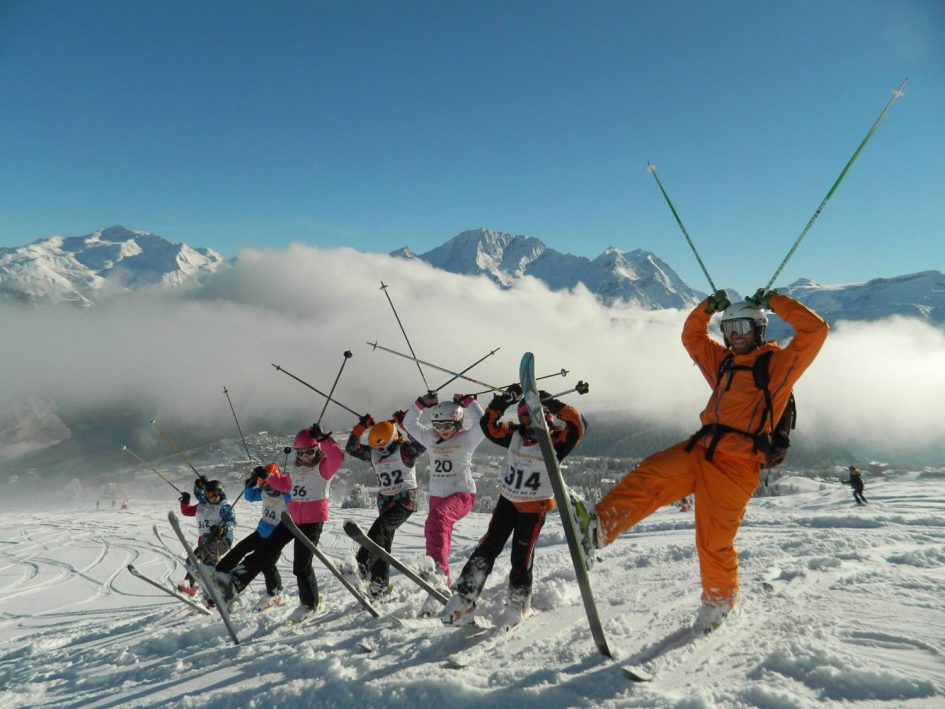 Ski School Options
To a complete novice the thought of putting on skis for the first time and throwing yourself downhill can be daunting. We have all been there. Some of us learnt as kids and when we took a tumble we bounced and got straight back up again. If, like me, you started as an adult then I am sure you realised that you don't bounce, you simply bruise. So, how do you get started?
Most people take ski lessons with a ski school so as a beginner it is key to choose a resort with a recognised school that speak your language. There are 100's of ski schools to choose from so most choose them based on online reviews or recommendations from tour operators. Most big resorts have a recognised ski school and some of the large ski schools such as ESF or New Generation have schools in most resorts.
As you can see, choosing a ski resort really depends on what you want to achieve on your ski holiday and what is key to you having a good time. Even the smallest of resorts seem to be able to tick the majority of the key criteria above but in differing levels of scale.
So how can we help? We are the luxury ski agent who can answer those questions and queries you have, we can made recommendations and of course tie the two together to find you your perfect luxury ski chalet and ski resort.
If reading this has got you thinking about your next luxury ski holiday or you are looking for resort recommendations then give us a call on +44 (0)1202 203650 or send us an email.
Where am I going to go on my next ski trip? I have no idea. Any suggestions?