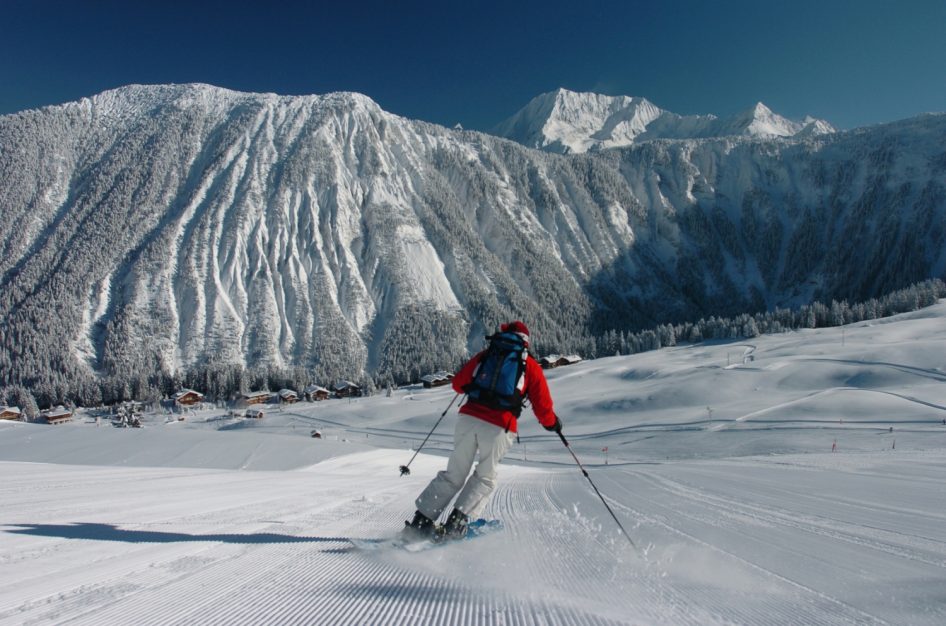 When you think Courchevel you think 1850. Courchevel as a whole has a lot to offer outside of 1850. New developments in the valley are leading to many new luxury chalets in Courchevel being built in Moriond, Village and Le Praz. In this blog I take a look at the best luxury chalets in Courchevel that aren't in 1850 but could easily slot in next to Courchevel's biggest hitters.
Courchevel Moriond, 1650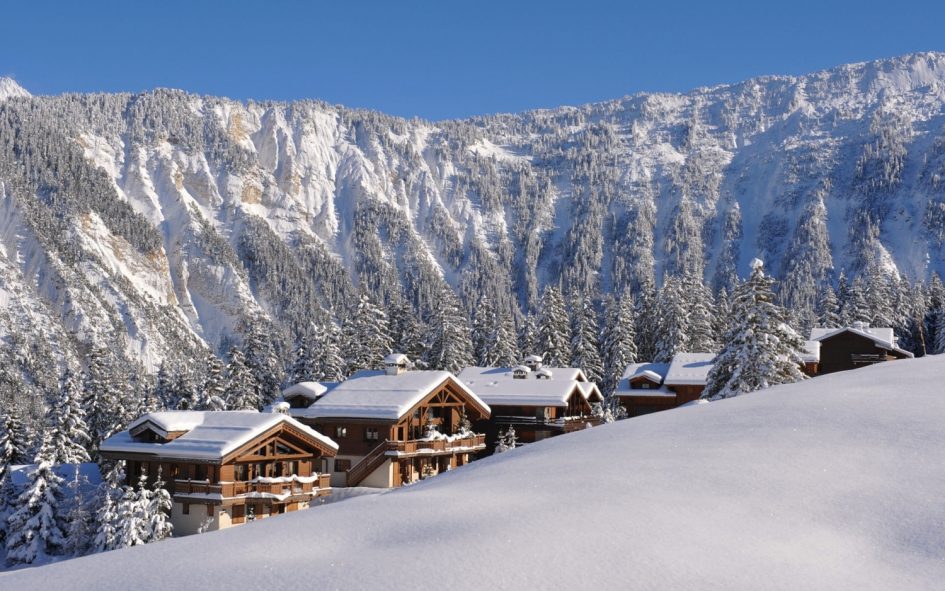 Courchevel Moriond is becoming ever more popular with families, Moriond offers wide open pistes with great access to the chalets and within two lifts you can be in the heart of 1850 or on your way to the top of the Saluire ready to explore Les 3 Vallees.
Chalets Licorne and Licorne des Neiges.
Chalet Licorne and Chalet Licorne des Neiges are two luxury self catered chalets in Courchevel that sit side by side in the Belvedere region of Courchevel Moriond. These chalets have been designed with families in mind, they offer prime ski in/out access onto the green Belvedere slope. Both chalets come equipped with indoor pools, saunas, hot tubs and gym facilities. Both chalets would work wonderfully well for large group luxury chalet holidays in Courchevel. Combined both chalets can accommodate up to 24 guests!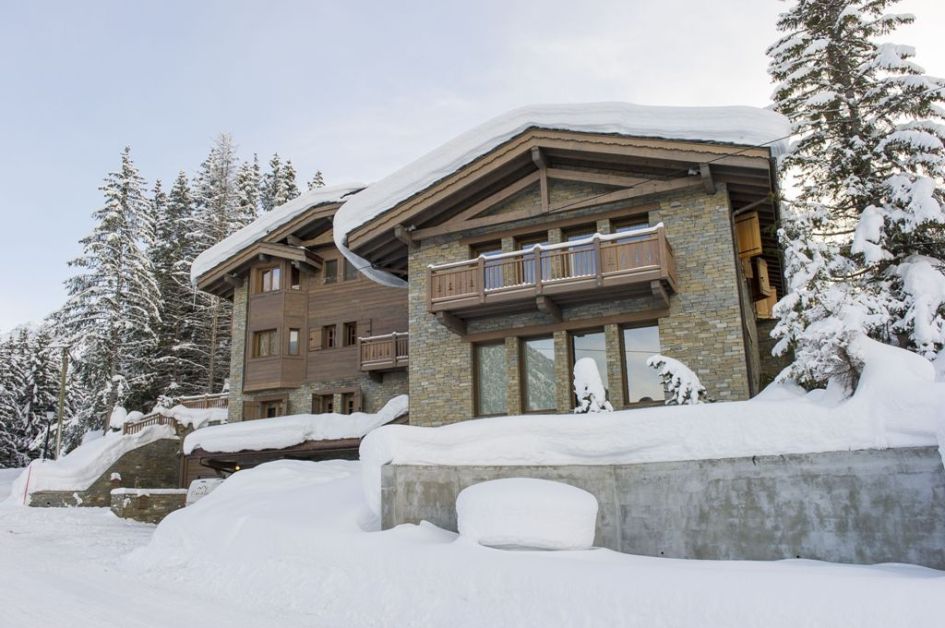 Chalet Dolce Vita
Chalet Dolce Vita is brand new luxury chalet in Courchevel Moriond for the 2017/18 winter season and promises to be one of the top chalets in Courchevel let alone in Courchevel Moriond. Chalet Dolce Vita is in the region of 600m2, putting it right in the mix with all the big players. The wellness area of the chalet looks to be absolutely stunning, the pool itself is both inside and outside which will allow guests to relax with a glass of champagne or an ice cold beer after a long day skiing in the Three Valleys.
Courchevel Village, 1550
When looking at luxury chalets in Courchevel 1550 and 1850 you would think that they are miles apart, however this is not the case! The two resorts are separated by just one blue slope "Tovets", this is actually one of my favourite pistes in the entire Three Valleys. Both lifts from 1550 take you into 1850 in about 3-4 minutes and from there you are free to roam the 600km of pistes.

Chalet Le 1550
Chalet Le 1550 is an awesome chalet! As soon as you head into the private road where the chalet is located along with a couple of other luxury chalets it really stands head and shoulders above the rest. When you walk past the massive boot room you head up the stairs to the main living area, not before walking past the spa facilities that are on offer. A treatment room, sauna and massive indoor pool with counter current are all here along with an outside cedar wood hot tub which offers prime views of the Bozel Valley! Read about our first hand experience at the chalet here.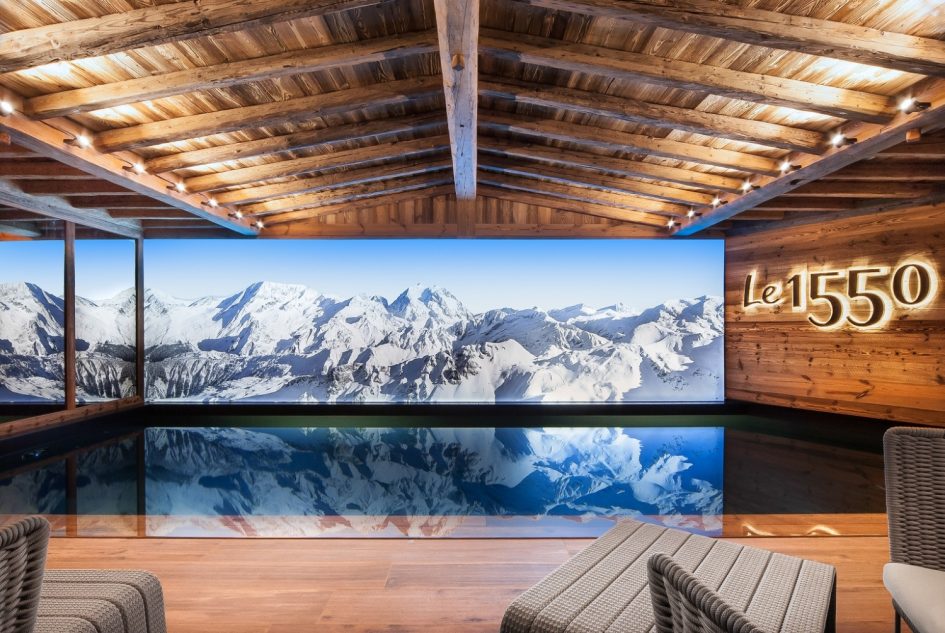 Chalet Le R
Chalet Le R is a stunning modern luxury chalet in Courchevel Village, Le R offers a vast open plan living and dining area which offers amazing views of the valley thanks to it's ceiling height windows! This is one of the most modern looking in design terms in the resort with the straight lines and bright colours featured throughout the chalet. Chalet Le R comes fully catered with a driver service which is unique in Courchevel Village. On the bottom floor of the chalet you will find a large hot tub, sauna, gym equipment and a large indoor pool, this would be an ideal space if you were considering a luxury family holiday in Courchevel.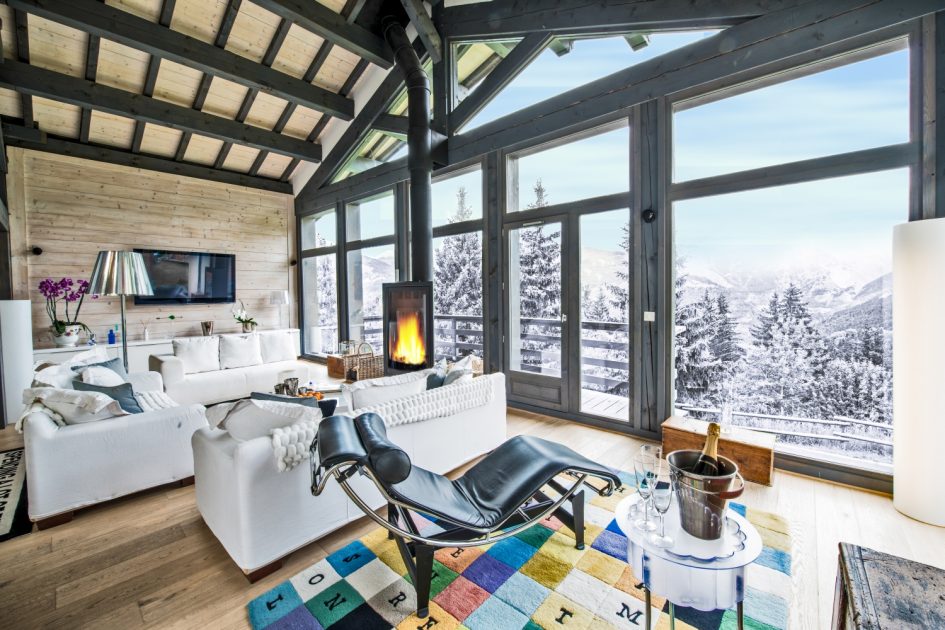 Courchevel Le Praz
Think Le Praz is too far away from the hustle and bustle of 1850? Think again! Courchevel Le Praz has recently been the recipient of a high speed covered 6 seater chairlift which takes you towards La Tania, the Praz bubble lift takes skiers right into the heart of 1850, so far so good? Here's the real sweetener about Le Praz, you can get an 1850 style chalet for a fraction of the price!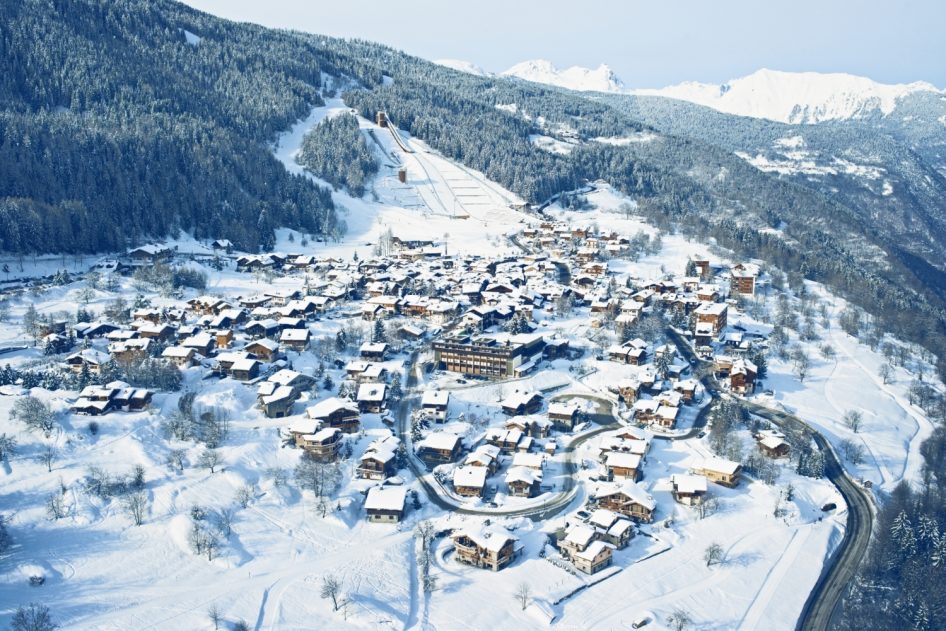 Chalet Blossom Hill
Chalet Blossom Hill is arguably the flagship luxury chalet in Courchevel Le Praz. At roughly 570m2 you have a sizable property at your disposal for a fraction of the cost for the equivalent chalet in 1850. Blossom Hill features an awesome open plan living and dining area with high end luxury furnishings. But we can't look past the magnificent indoor/outdoor swimming pool, did I mention that it was height adjustable, making it perfect for a luxury family holiday in Courchevel Le Praz! Also to note with Blossom Hill is the large cinema room and the original concept of a Savoyard room, ideal for those delicious raclettes, fondues and pierrades!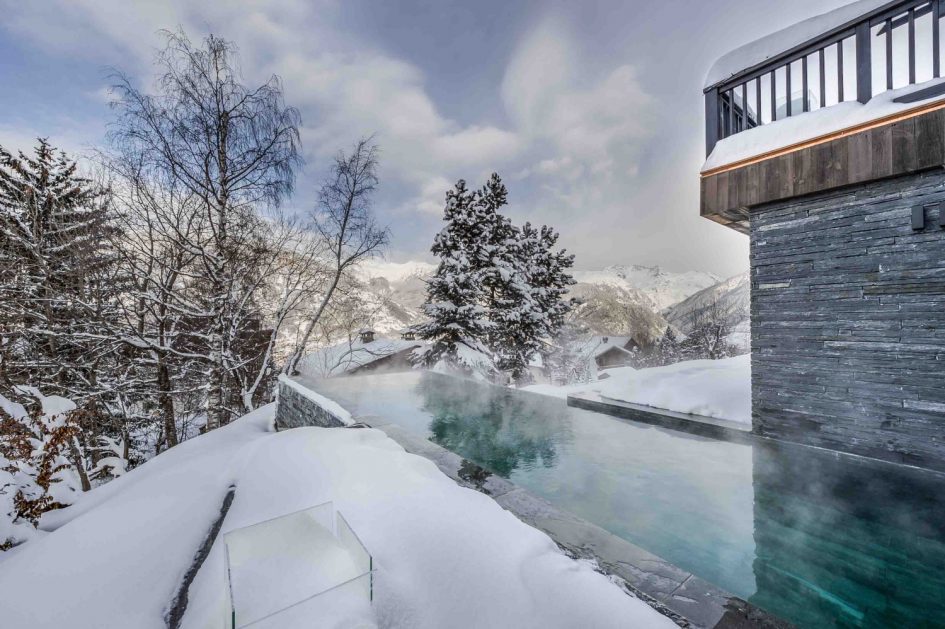 The White Chalet
The White Chalet is brand new addition to our portfolio the 2017/18 season. The chalet is located right in the centre of Le Praz next to the well known restaurant "La Table de Mon Grand Pere", ideal for those nights where guests may fancy eating out. Slightly smaller than the other chalets on my list, The White Chalet is not to be underestimated. With an indoor pool, cinema room and massage treatment room there are apres ski activities a plenty for all the family. The interior design of the chalet is simply beautiful, all aspects have been looked at and executed to the highest standards. Where better to spend a white Christmas in Courchevel Le Praz than in the aptly named White Chalet?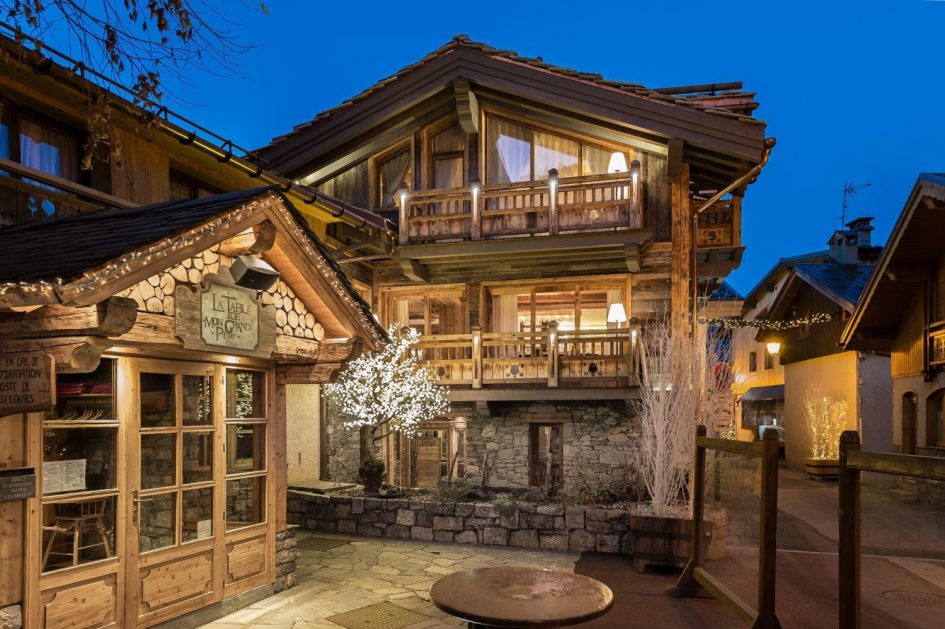 Chalet Igloo
Chalet Igloo is a one of a kind chalet, to my knowledge no other chalet can boast its very own squash court! This wonderful facility is located on the wellness floor of the chalet where one can also find an indoor pool (recurring theme here!) and hot tub. Sounds like you're spoilt for choice on where to relax after a "friendly" game of squash. There is really no other chalet like it, if there is please let us know! Tastefully designed the chalet is light and spacious and makes the most out of the timber beams in the main living area. As with the other Le Praz chalets Chalet Igloo is very reasonably priced. Imagine this chalet in 1850, it would command a hefty price!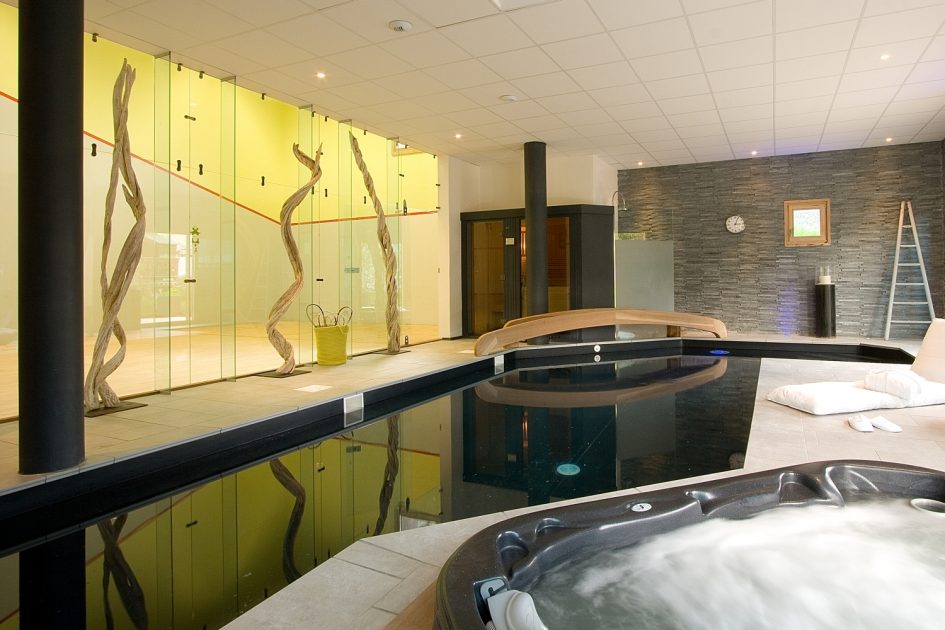 In summary, if you are looking for a luxury chalet in Courchevel, these are some really viable alternatives to 1850 should you wish to explore the other villages of the resort and benefit from the higher value for luxury that these chalets offer. If you would like any advice or are interested in any of the chalets please give us a call on +44 1202 203 650 or drop us an email.