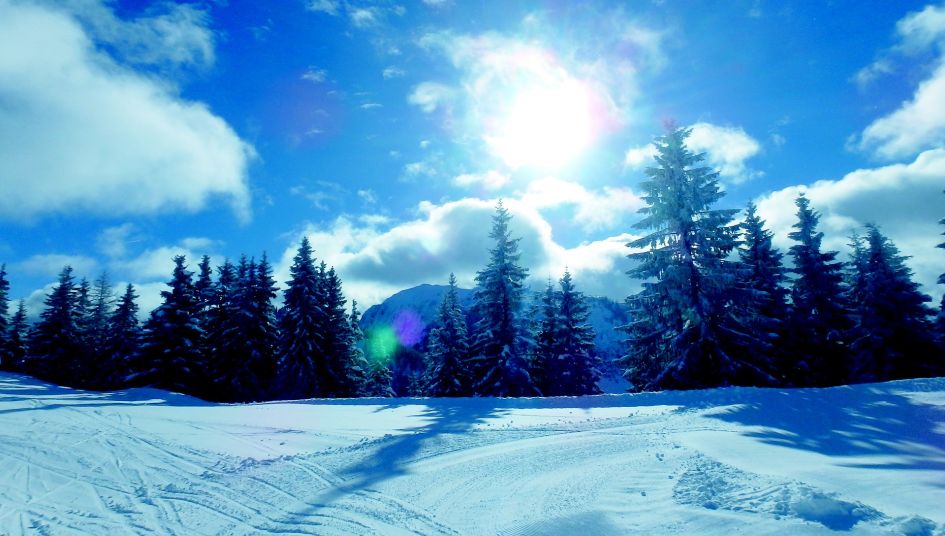 'Does it hurt yours knees?', 'It's like cross country skiing isn't it?', 'Why?', are just some of the questions I get asked when telling people, "I telemark ski". The truth is, the feeling I get from navigating a mountain using this traditional way of skiing provides me with the same kind of buzz I felt making my first powder turns as a youngster. So, if you were ever thinking of having a go, here's my beginners guide to Telemark Skiing.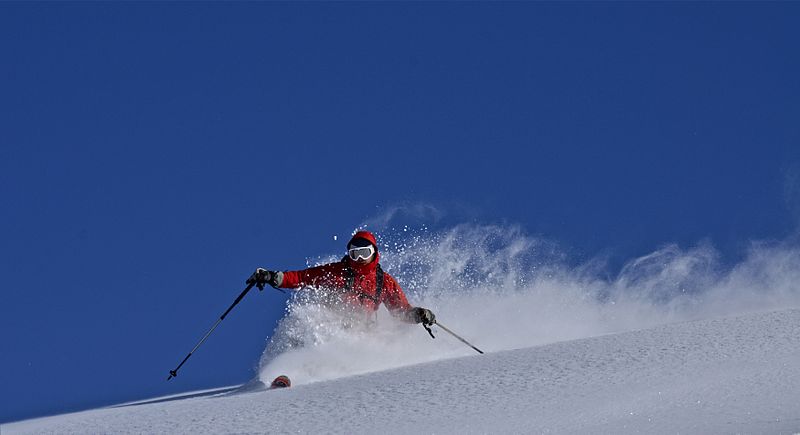 Why Telemark?
Without wanting to sound too cheesy pie, it really does make you feel more connected to the mountain. The lunging turn gets you down, closer to the action and powder takes on a whole new, 'surf style' feel. You do have to work that little bit harder, but that end of the day feel when you've really earned your turns, is, for me, another absolute joy. Sure, if you're an intermediate or advanced downhiller you'll take to telemarking easier, but, in my opinion, once you have a basic grasp of edges, bases and weight distribution, you can give telemarking a go. In fact, most alpine skiers say that having a day on Telemark and then returning to their downhill kit has a huge benefit on re-visiting body positioning and helping shed some bad habits that may have crept into their style.
Telemarking is a full body adventure requiring balance, precision and co-ordination on a level that an experienced skier on modern downhill equipment no longer requires. Oh, and not to forget, the boots are far comfier and lighter than downhill ones.
Brief History of Telemark Skiing
Telemark skiing is named after the Telemark region of Norway, where the discipline originated. Sondre Norheim is often credited for first demonstrating the turn in ski races, which included cross country, slalom and jumping, in Norway around 1868. Over the next 80 years the Telemark style of skiing was THE only system for all skiing disciplines, until the mid 1950's when Cubco, Look and Marker introduced the fixed heel system. The market has subsequently shifted massively to this Alpine/Downhill style, however, the true purists and mountain men of the world have kept true to the ideologies of Telemark and a resurgence is brewing!!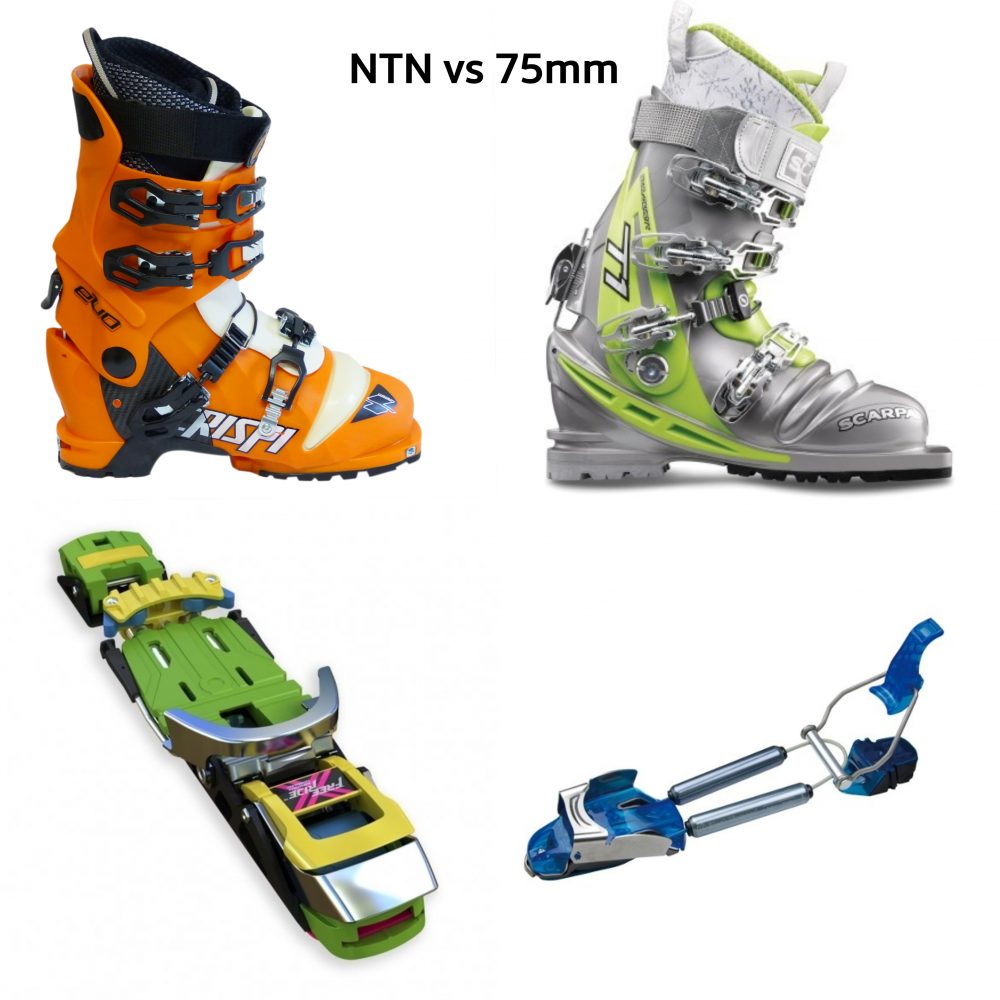 Telemarking Ski Kit
Most recently there has been a huge technological advancement in telemark with the introduction of NTN Bindings. These require specific boots but offer a more user friendly, highly adjustable alternative to the 'classic (aka 75mm) binding' heel strap binding. The NTN system can be made stiffer than the NTN and according to most users provides a much more 'direct' feel to the edges than the 75mm system. The traditionists of course swear by the 75mm, and, if you are a beginner who wants to give telemarking a go as cheaply as possible, the 75mm does offer a better 'value for money' option.
Safety notice: Most NTN bindings come with various release setting options, whereas the 75mm in 99% of cases does not. If you have had knee injuries etc it is worth talking to a specialist before renting or buying equipment.
These latest technological developments have really helped to re-invigorate the telemark community and led to more 'in resort' shops stocking telemark equipment.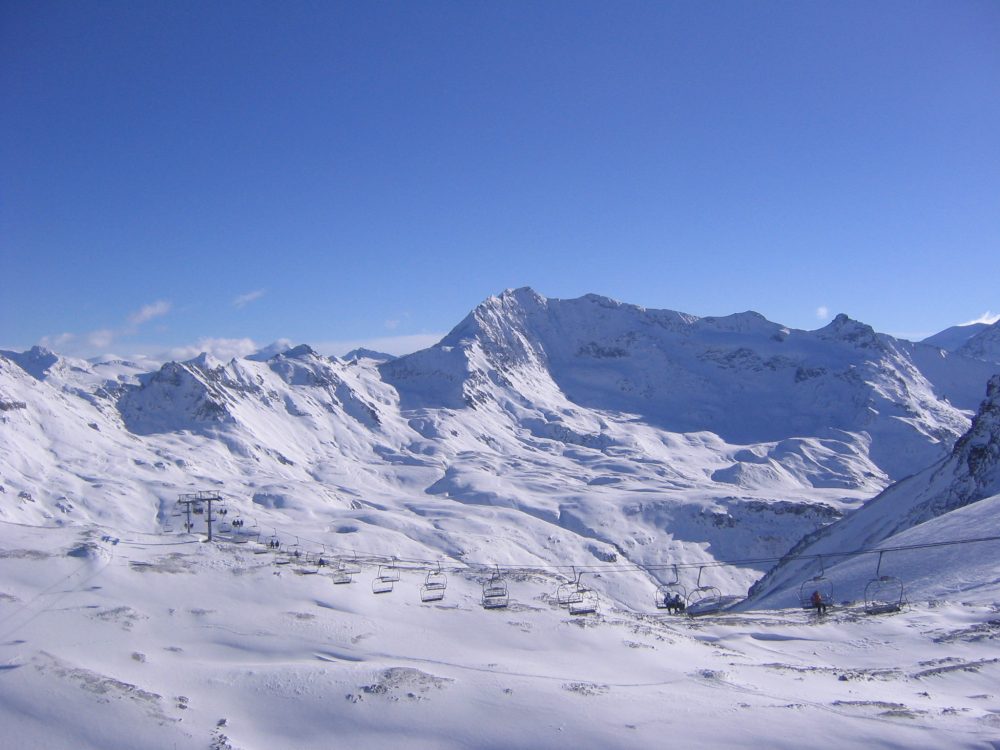 Top Telemark Ski Resorts
The big mountain resorts lead the way. Chamonix, Tignes, Verbier and Val d'Isere would be my top picks of ski resorts for telemarking. Every year, towards the end of April, the Black Shoes Crew hold a telemarking event in the Espace Killy. It is a true celebration of telemark skiing and is an awesome opportunity to try out telemarking, and to talk to experts and fanatics alike. Due on Saturday 25th of April 2020, the 28th Anniversary of this event promises to be as exciting as ever.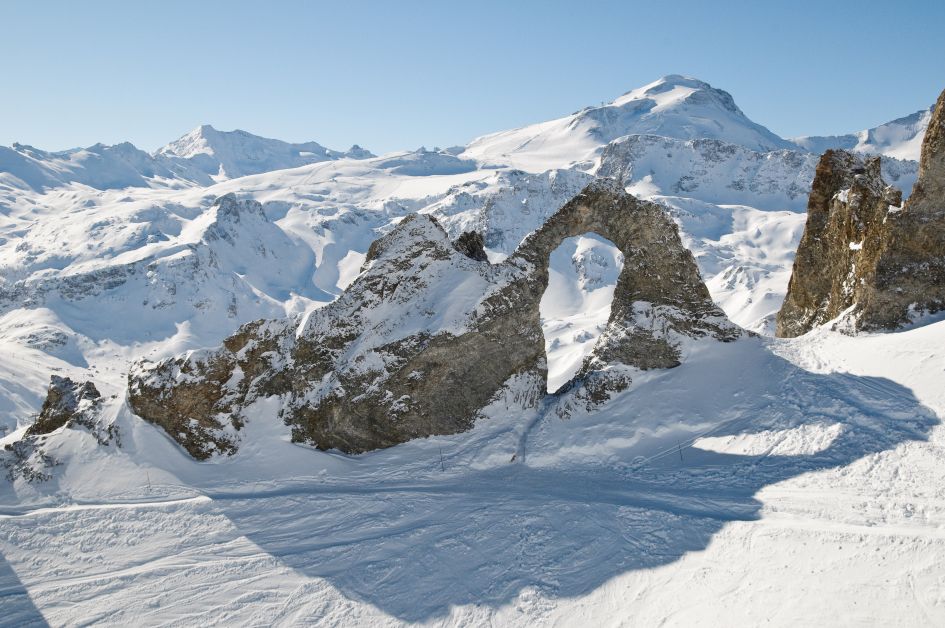 Have a go at Telemark Skiing
If you love the thought of lunging into your turns with the delicacy and precision of a prima ballerina, feeling your edge grip, gliding like a velvet swan. Only to rise and lunge again, all whilst gaining admiring glances from the mere mortal 'downhillers' who are gasping open mouthed as you cruise like a mountain god, then telemarking may be for you. If you need any more convincing here are 5 more reasons to have a go at Telemark Skiing, or for more information and blogs have a look at Telemark Talk.
In Tignes, you can rent your equipment from Mountain Attitude amongst other shops. If you would like to book a lesson I can highly recommend Telemark Tracks.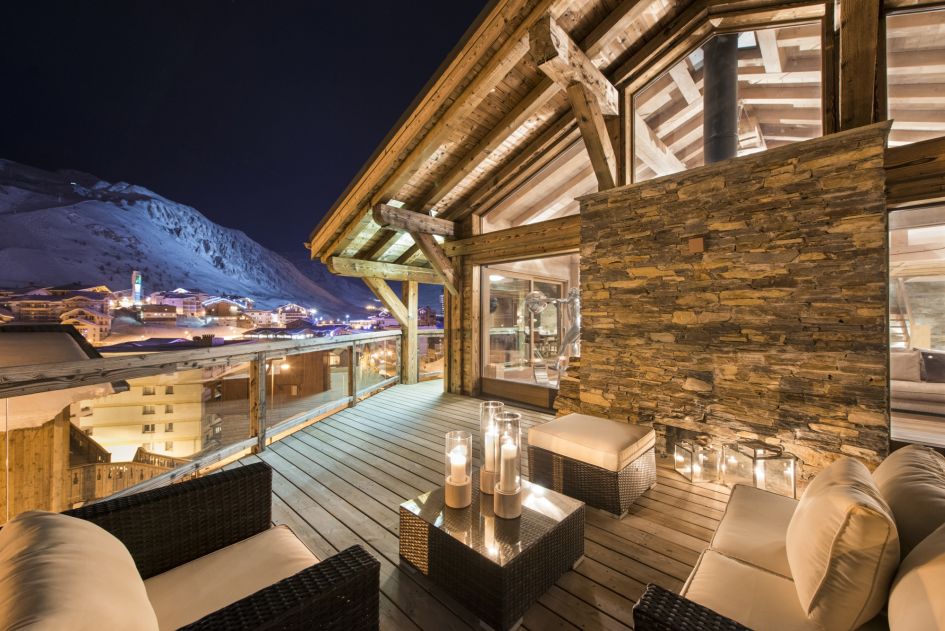 Where to stay on your Telemarking Ski Holiday
To catch the Black Cats Telemark Festival book your 7 night stay in Tignes or Val d'Isere from April 19th 2020 with Ski In Luxury. You can enjoy incredible rates on world class chalets due to the 'off peak' discounts surrounding the event, for example, Chalet Opale in Tignes, or the stunning Chalet Kilimanjaro in Val d'Isere.
If you are interested to experience this alpine telemark event then please don't hesitate to contact the Ski In Luxury Team directly +44 (0)1202 203650.
A.Wilks aka Telemark Tony