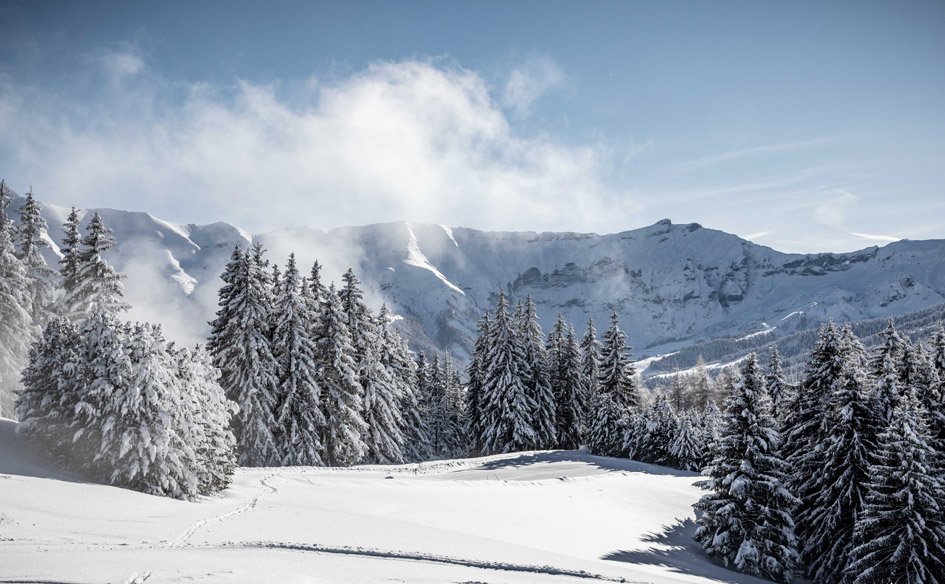 Following our blog last week showcasing our favourite ways to enjoy the mountains from home, we now want to help you (virtually), bring some alpine style into your lounge or study whilst you're working and socialising from home.  Our free ski Zoom backgrounds will transform your home office into a luxurious chalet, or drop you on top of a mountain ready for your regular team meeting or family catch up.
Whether it's the clutter of daily life, a room that's in need of a little decor update, or simply that you like a degree of separation between your home and work life, you might prefer that your colleagues don't get a daily glimpse of your house…!
If this is the case, take a browse through our free ski Zoom backgrounds, and instantly transform your home office into something really rather special: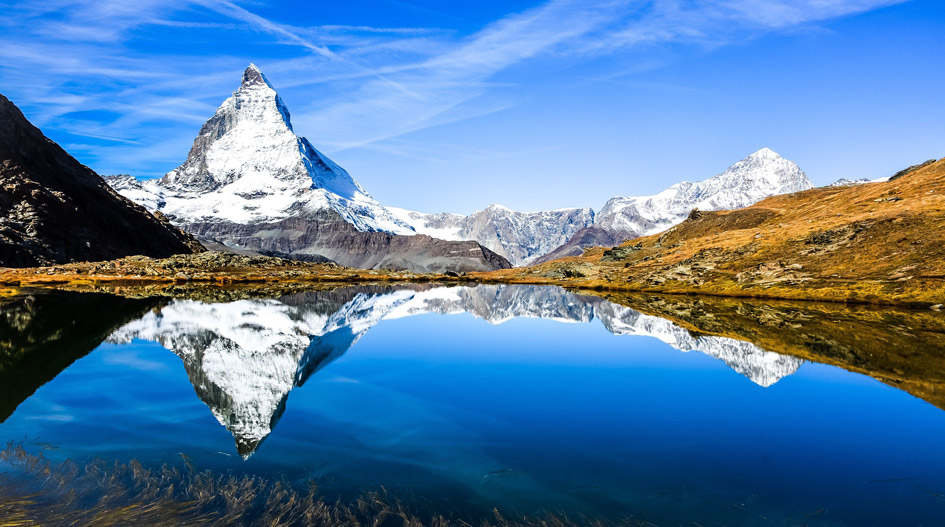 That Matterhorn is one of the Alps' most iconic landmarks.  What better way to showcase your love of the mountains than to catch-up with your team on a sunny Spring day with this infamous peak looming over your shoulder?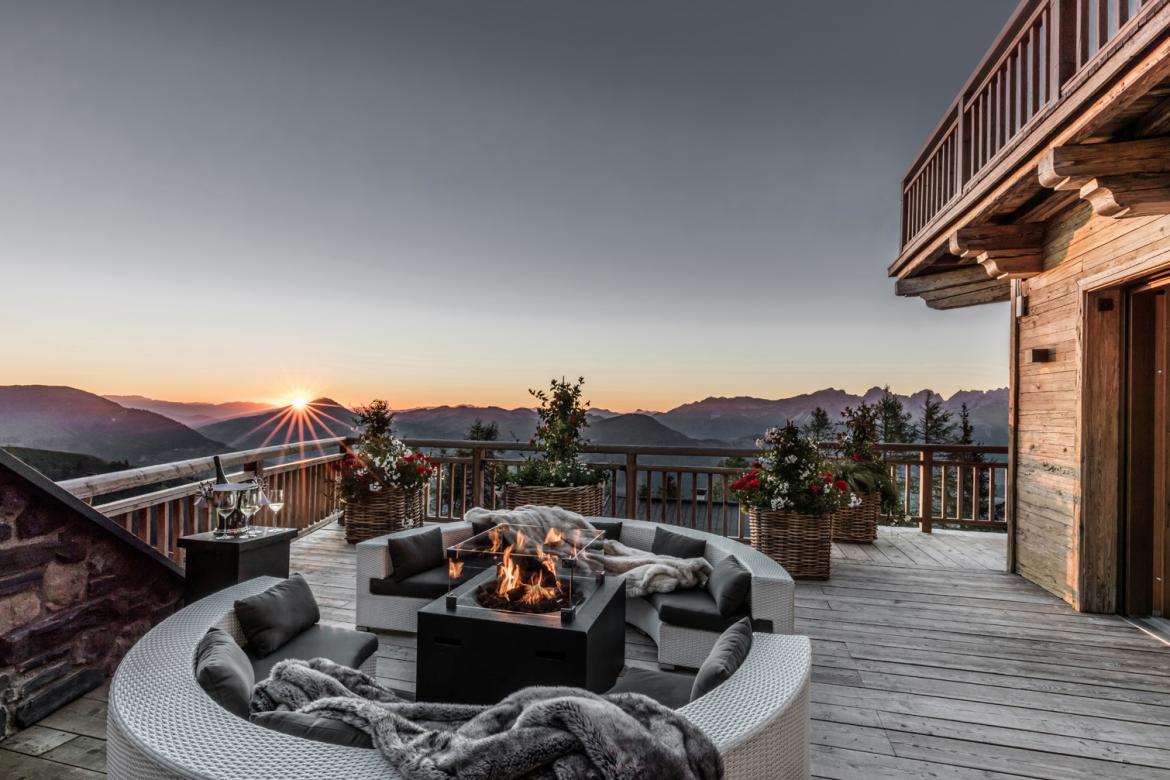 Why not make like you're enjoying a stunning mountain sunset from the terrace at the Hahnenkamm Lodge in Kitzbuhel?  With its sumptuous throws and gorgeous firepit, it's the ultimate spot for a business meeting!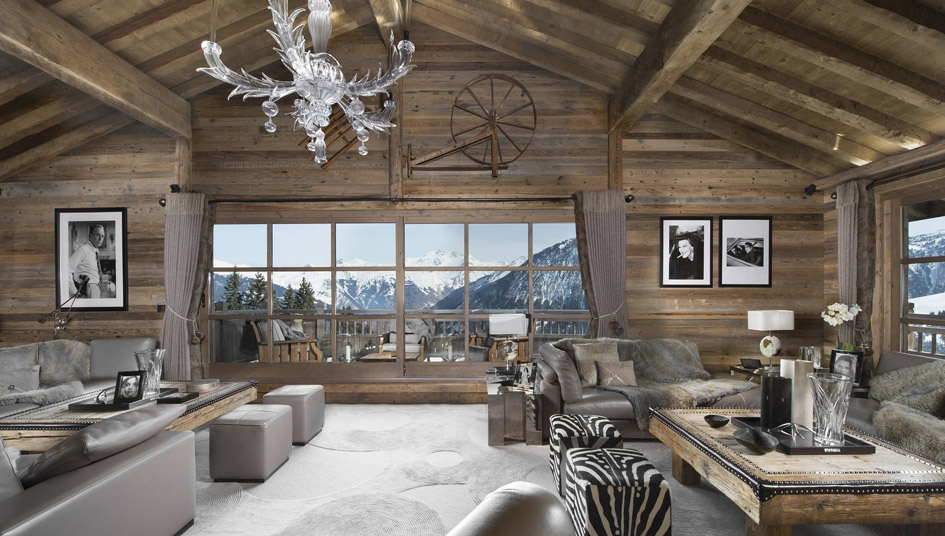 For a true luxury experience, virtually make yourself at home in Chalet La Grande Roche, Courchevel.  An incredibly  exclusive chalet in what is already a highly exclusive resort, it's tough to beat if you're looking for a high-end interior to impress your colleagues, not to mention that view through the French doors…!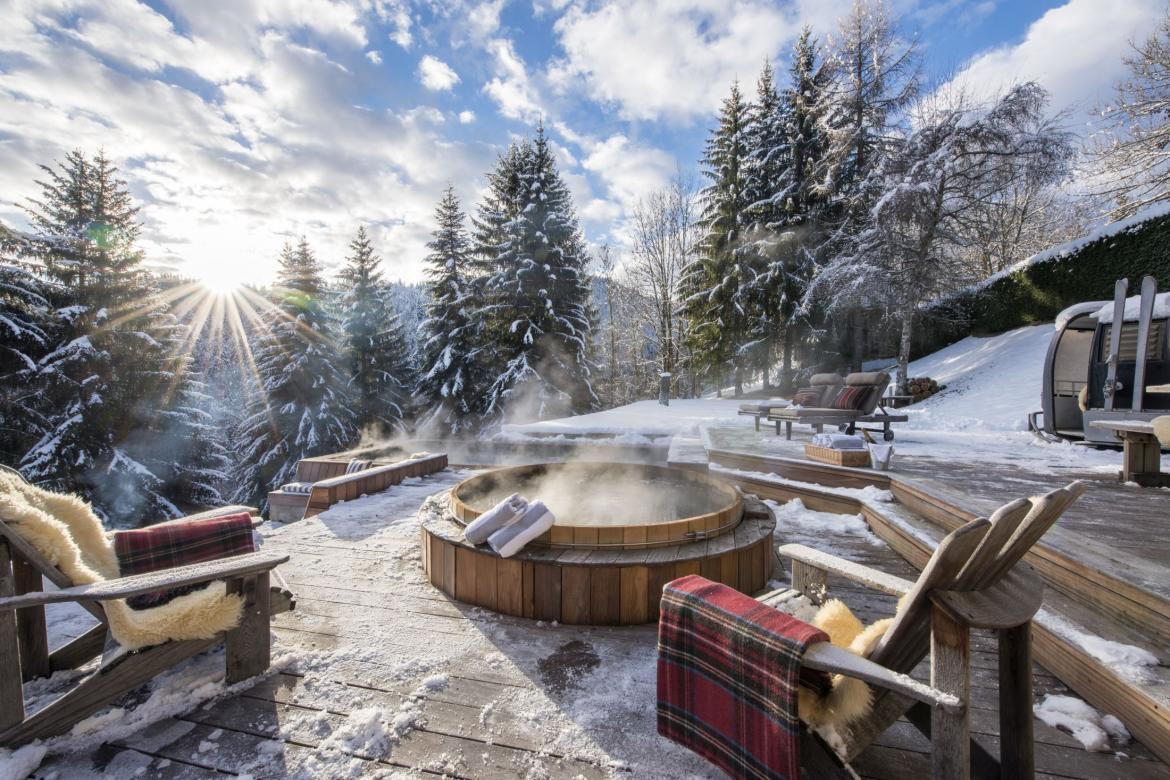 For those who love a bit of nature with their luxury, the impressive spa terrace at Ferme de Moudon in Les Gets could be the backdrop for you.  It's perfectly pitched to inspire a bit of wanderlust whilst sitting (dozing) through your daily team Zoom call.  Classy and comfortable, this chalet begs you to leave the real world behind and immerse yourself in the surrounding mountain landscape.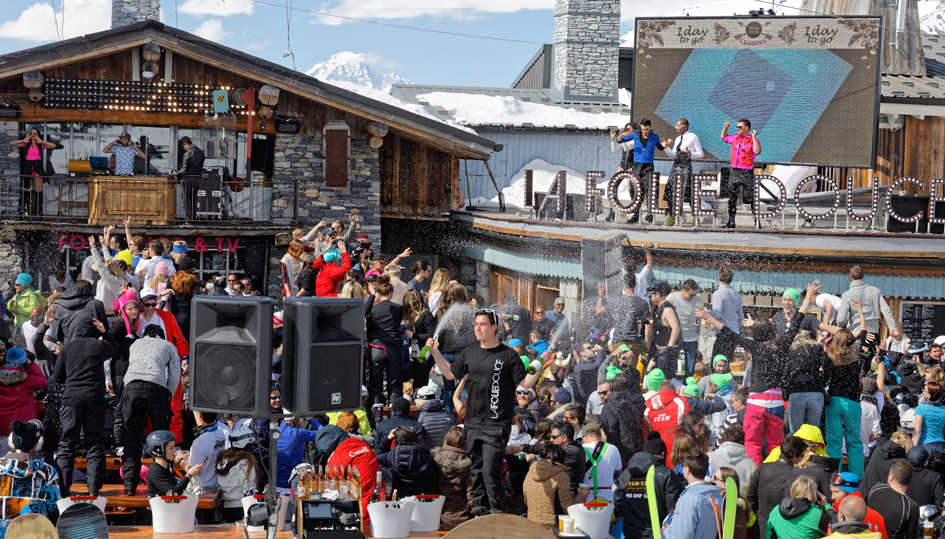 For those of us who have been known to enjoy a cheeky post-work drink, or who are committed to the virtual pub quizzes we're all living for, this Folie Douce Zoom background might be for you.  Yes, the pub is great, but piste-side apres ski is another level entirely.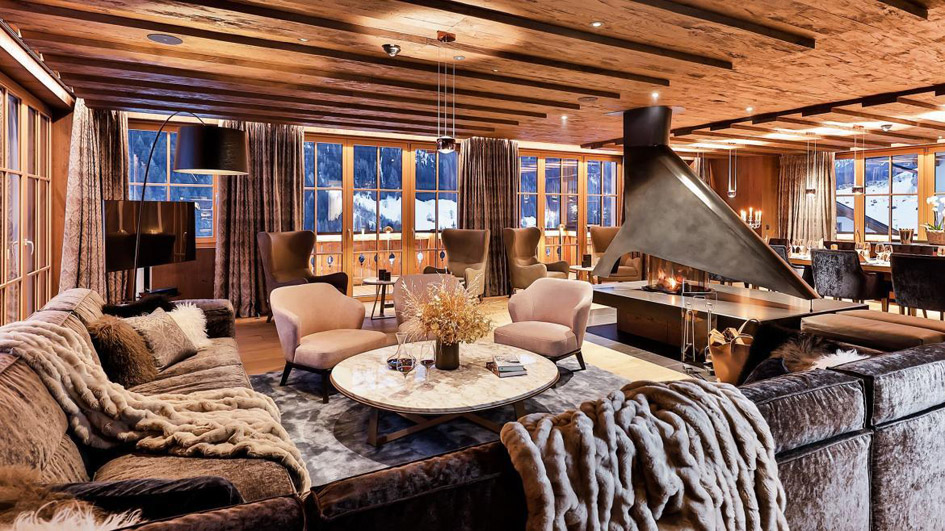 The feature fireplace at Chalet Lena in St Anton, competes with the stunning views of the surrounding peaks, so hopefully your colleagues will be more focused on that than your new work uniform of comfy lounge wear. The warm ambience of this stunning chalet is helped by subtle lighting and natural tones; ideal for a flattering webcam moment.
Chalet Lena is part of our Ultimate collection of the top 100 chalets in the Alps; explore the fabulous indoor outdoor swimming pool, panoramic mountain views, and sumptuous master suite.
For the full (virtual) ski holiday, use this backdrop to host your next conference call from the chairlift up the mountain!
For the full selection of free ski Zoom backgrounds we've curated, check our our photo album, then simply select your favourite and follow the instructions below.
---
UPLOADING A ZOOM BACKGROUND
Click on the 'View Zoom Backgrounds' link above, choose a free Zoom background and download
Login to Zoom and join or host a meeting with the video setting initially turned off
On a desktop, click the arrow to the right of the 'Start video' button  on the bottom banner
Click'choose virtual background', then the + sign above the stock images, and select 'add image'
Choose the Ski In Luxury backdrop you downloaded 
Deselect the 'mirror image' button
You will now see a preview of yourself on your virtual mountaintop or in your digital luxury ski chalet.  If you have a white wall behind you, you'll get the best results
Finally, return to your Zoom call and select 'Start video' on the bottom menu