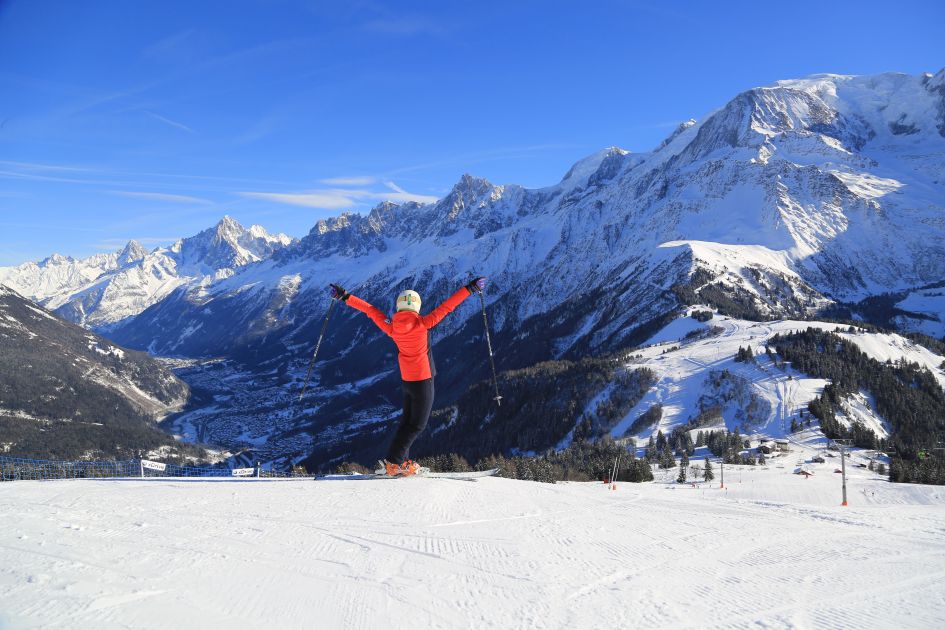 Have you ever considered a ski holiday to Chamonix or the neighbouring resort of Argentière, but have been swayed by friends or family who have said you don't want to go there? Some of the reasons I expect they may have said is that "it's only good for the experienced skier" or "it's a pain as the ski area isn't interconnected!" Well, if you are intrigued to see if there is more to Chamonix than the myths, take a read of my ski guide to Chamonix and why it can be a great skiing destination for a whole range of ski groups.
Here are a few Chamonix myths that might sound familiar…

Keep reading this guide to Chamonix to find out why these statements are indeed myths…
I CAN ski in Chamonix and I'm a beginner…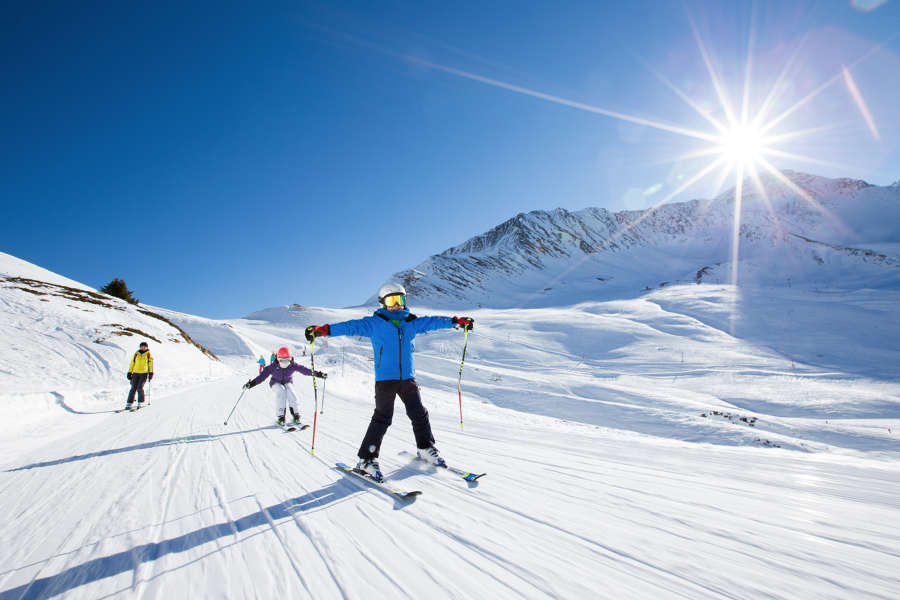 Chamonix has a reputation of being an advanced skiers resort. Firstly, this isn't wrong! With an amazing offering of advanced pistes and endless opportunities for a bit of ski touring and off-piste, it is an advanced skiers haven. However, this doesn't mean that beginner and intermediate skiers are left short!
With 16 green runs and 36 blue runs to choose from, actually over half of the runs in the valley are aimed at the beginner/intermediate skier. Beginner skiers will love the tree-lined pistes in Les Houches where they will be protected from chilling winds and can take their time to get down the quiet pistes at their own speed. Or head to Le Tour and experience wide gentle ski runs as seen pictured above. With so many advanced runs in the valley, it also means the beginner pistes are often left for true beginners. Meaning, you can ski here without the worry of a skier tornado racing past you and knocking you off your feet – now that's a plus!
Chamonix IS a family friendly ski resort…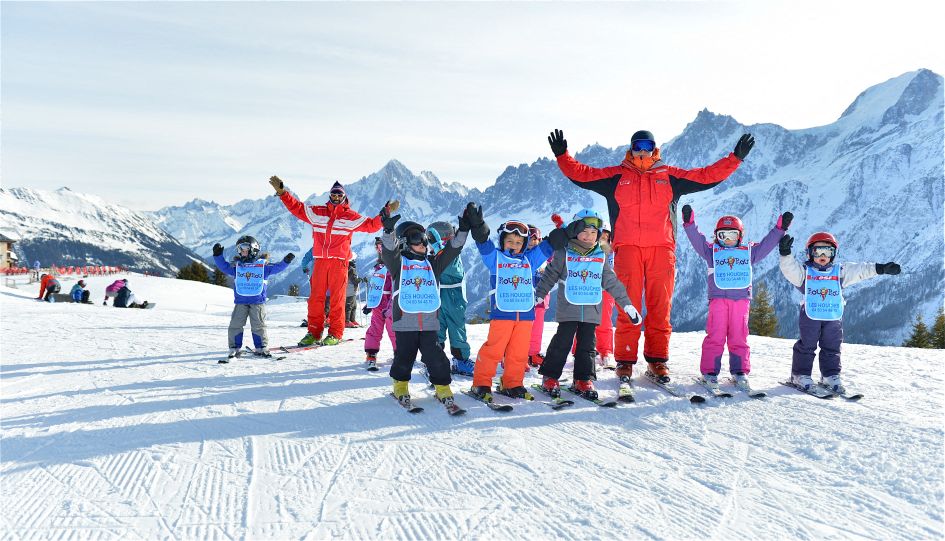 Both on and off the pistes, Chamonix has plenty to offer family groups. With lots of ski schools in Chamonix to choose from, your kids will be able to find their snow feet with an instructor to match their needs. Rather than big ski school groups, you can also easily book private instruction for them too. For Chamonix, we find their knowledge is invaluable and they will be sure that your group gets the most out of a holiday to the Chamonix Valley. With the skiing spread over 6 ski areas, your kids are in for a snowy adventure. Imagine them coming back at the end of the day saying that they skied in Cormayeur in Italy and got a pizza for lunch! Each day will bring something different.
If you fancy mixing things up and putting the skis away for an afternoon or two, you won't be short of things to do. Why not explore the ice caves up at the Mer de Glace, take the walk of faith over the Aiguille du Midi glass skywalk, or head into town for a spot of swimming, ice skating or sledging?
You CAN find a ski-in ski-out chalet in Chamonix…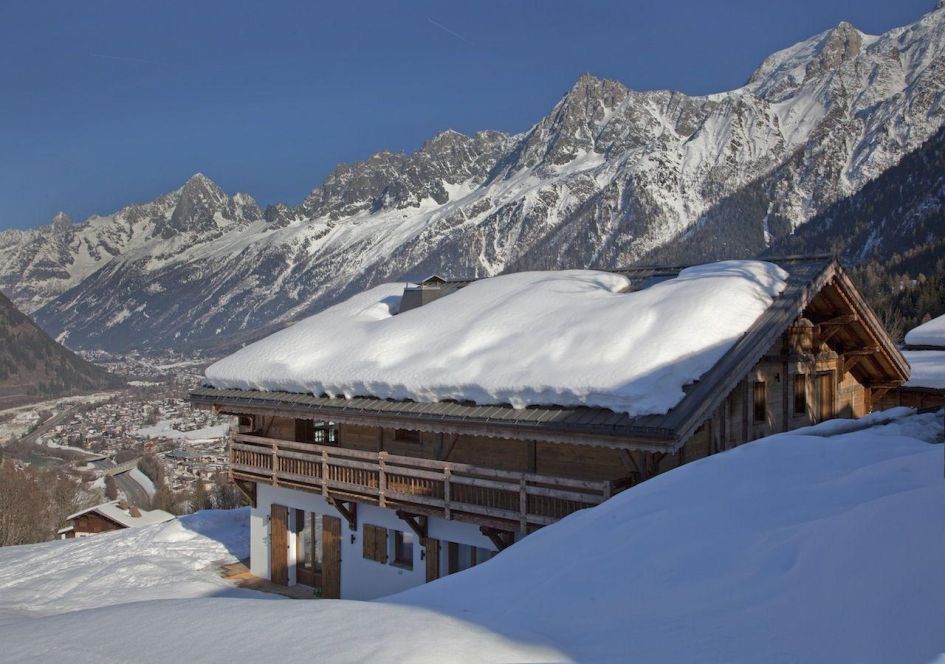 You can indeed find a ski-in ski-out chalet in the Chamonix Valley and lucky for you, our Ski Specialists know exactly where to find them! We have a handful of chalets on the pistes and many of which are located in the family friendly ski area of Les Houches. Chalet Kuma and Chalet Norel are both located on the World Cup Kandahar run. The positioning of these chalets mean that you will need a good ski ability to ski in and out, as the Kandahar is classed as a black piste, and definitely one for the bucket list!
That being said, it is worth noting that you might just be more thankful to go for a chalet with a chauffeur service in Chamonix. Yes ski in ski out is great, but do you really want to ski the same pistes everyday? With the driver service you will be able to try all of the ski areas along the valley and not just the one on your doorstep.
Chamonix IS NOT low altitude…
This is another myth led by fact. It is true Chamonix itself is low but this doesn't mean that the skiing is. Chamonix town is situated in the valley base and so the town itself is not the highest altitude resort out there. The chalets sit from around 1,035m – 1,913m in altitude but in fact, thanks to the steep climbs of the hillsides around Chamonix, the skiing ranges from 1,035m to a whopping 3,300m in altitude.
Are the high altitude runs only infamous blacks and steep reds I hear you ask? Well, no. The Brévent and Flégère top stations sit at 2,000m and 1,894m respectively and access a whole selection of greens, blues and reds. In fact, each main lift leaving the valley base climbs to a minimum of 1,850m in altitude. That's higher than the altitude of many well known resorts such as Avoriaz, Courchevel and Meribel!
Chamonix IS NOT ugly…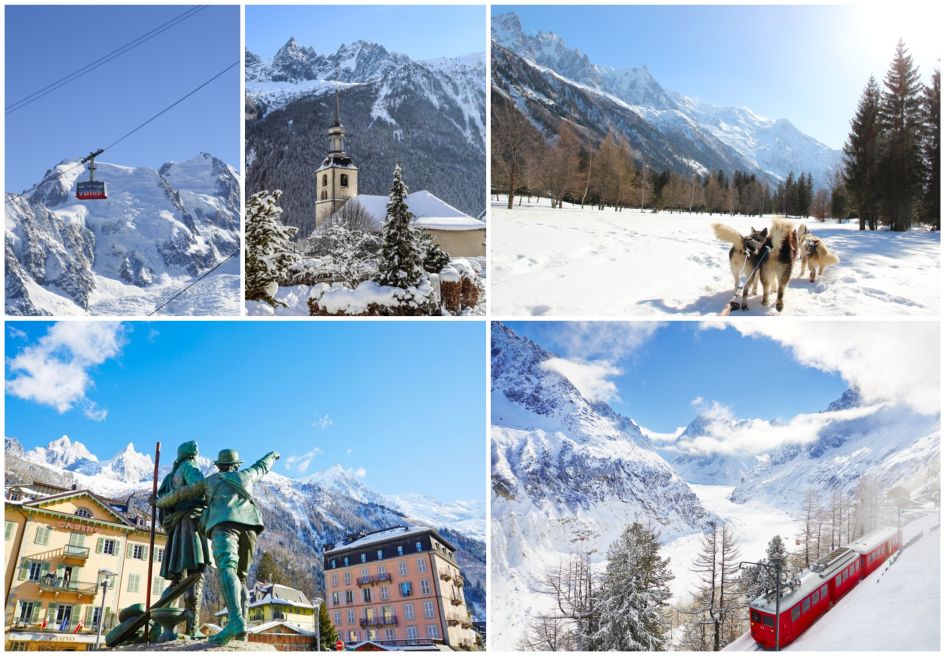 A picture says a thousand words, so I hope the photos above do Chamonix justice! As a traditional mountain town rather than a purpose-built ski resort, the town itself has a lot of original charm.
However, it isn't really the town that is the wow factor here, it's the surrounding peaks. From Chamonix you have a clear view of Europe's tallest mountain, the Mont Blanc, as well as the Aiguille du Midi's sharp peak. With sun-soaked runs in Brévent and Flégère and the winding runs in the trees in Les Houches, you are in for a myriad of picturesque scenes and spots for the perfect photo shot.
There ARE good bars and restaurants in Chamonix…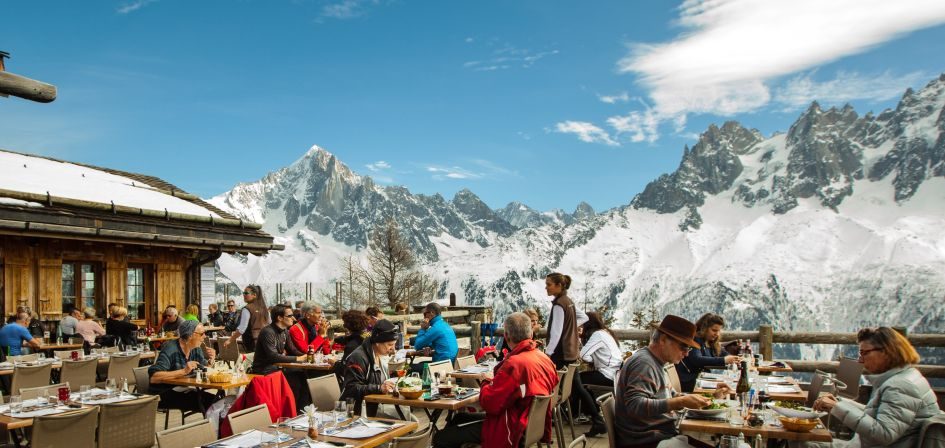 Okay, this may or may not be a myth of Chamonix but I'm not too sure how regularly Chamonix pops up as one of the gourmet ski resorts in the Alps. In my view, it most certainly should be. As well as having two Michelin restaurants, L'Albert Premiere and Le Comptoir Nordique there is a huge collection of restaurants of all cuisines to try. A few of our favourites include; Munchie and Poco Loco. The piste-side restaurants also offer some warming delights and a sunny terrace to enjoy them from, such as La Bergerie de Plan-Praz in Brévent.
Whether you are looking for a cosy bar for a quiet drink or a lively bit of après ski, Chamonix has it all. Popular après ski bars in Chamonix include; Chambre Neuf, Le Terrace and of course La Folie Douce!
What's your thoughts? Keen to give Chamonix a go? You can speak with one of our Ski Specialists to see how you can make the most out of your holiday in Chamonix, and they will help you find the right chalet in the right place for your skiing trip. Give the team a call on +44 1202 203650 or send us an email.