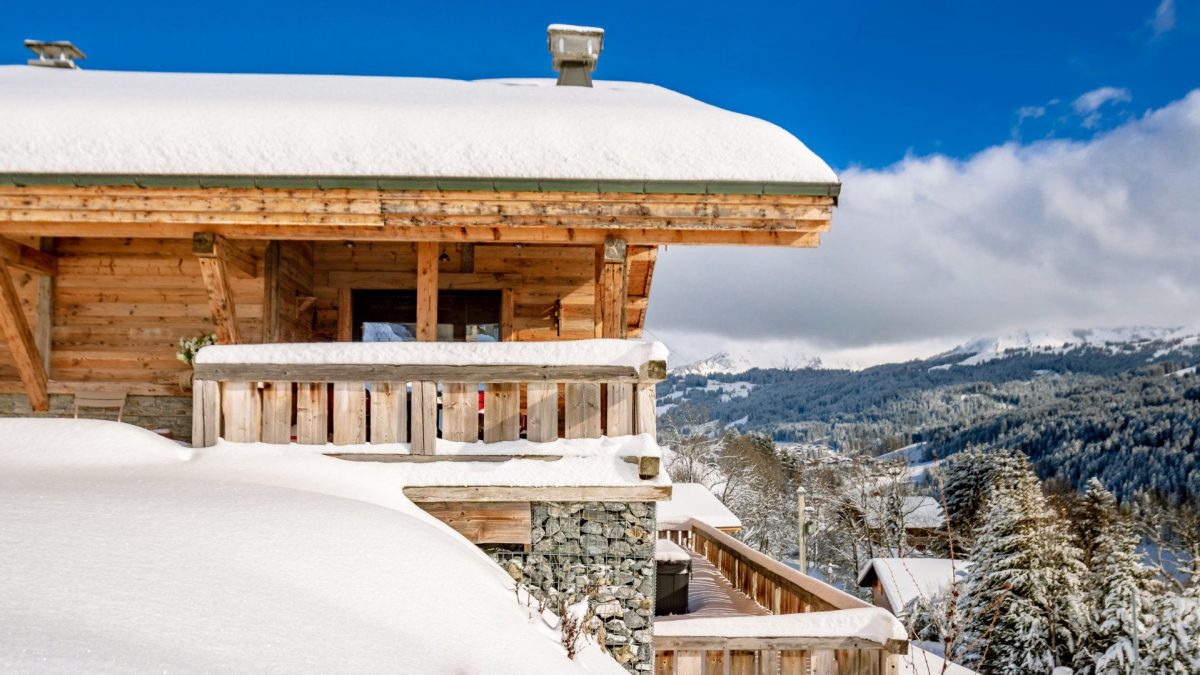 The French resort of Les Gets is rapidly growing into one of the leading luxury ski resorts in the Northern French Alps. Why is that? Could it be the short transfer of just 75 minutes from Geneva airport? Could it be the fact that it has over 650km of slopes within the ski area? Or could it be that the resort offers year round holiday opportunities? Whatever the reason, people have been buying and building luxury ski chalets in Les Gets at a fast pace over the last couple of years. Two years ago we offered just 4 luxury chalets in Les Gets. At this time of writing this blog, we now have 10, with more on their way. Here are the amazing ski chalets and luxury apartments that we have brought into the portfolio over the last couple of years…
If you're looking through luxury ski chalets in Les Gets but perhaps your budget doesn't stretch to the mega chalets such as Grande Corniche, that doesn't mean that you have to miss out. Apartment No 5 is available with prices starting from just €2,600 EUR per week. For your money you get a modern, spacious luxury apartment close to the centre of the resort that can sleep up to 10 people. Not bad for prices from €260 EUR per person!
The bigger brother of Apartment No 5. The Penthouse, as the name suggests is the flagship apartment in the complex. This modern apartment can sleep up to 12 people and has a large open plan living area which is great for socialising. It is also available on a fully catered basis. The bunk bedrooms in this property is particularly impressive. Usually a bunk room is seen as a compromise or only suitable for kids, in this bunk room there are 2 sets of double bunk beds. Who said you can't sleep comfortably in bunk beds?
Masion d'Hiver is beautiful alpine home. The chalet was the main home of a British family who decided to move to France until circumstances meant that had to move back to the UK. It is now their holiday home that they choose to offer other people the opportunity to stay in. They spent a lot of money making this chalet the perfect home for them and their children. No expense was spared on furnishings as everything was furnished with them in mind, not necessarily as a rental chalet. This means that you really are treated to a home from home environment. The outdoor terraces have amazing views and the hot tub is the perfect place to relax with a glass of chilled Champagne.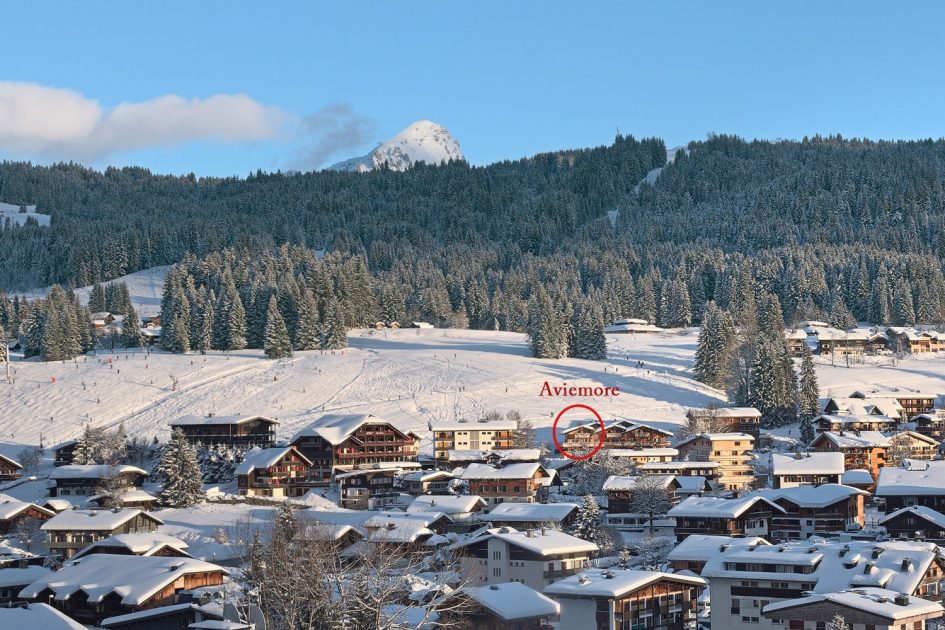 Location, location, location. As you can see from the picture above, Chalet Aviemore is perfectly located at the foot of the slopes. It is also right in the centre of the resort so you have the best of both worlds. The hot tub of the chalet is on the terrace which leads out onto the slopes so you practically have a ski-in, ski-out hot tub. I wouldn't recommend it though, nobody likes soggy ski boots! If a luxury ski-in, ski-out apartment in Les Gets is what you're looking for then look no further than this modern spacious property.
Chalet Urban Corniche is owned by the same person as the winner of France's best ski chalet at the 2018 World Ski Awards, Chalet Grande Corniche. Urban Corniche, his apartment in the centre of the resort, has been finished to equally high standards and has amazing social areas. The outdoor terrace has a hot tub and a sauna as well as great views over the resort and peaks beyond. Internally the chalet is equally well equipped for social gatherings with a bar area, a piano, a pool table and even a swing. It really is a quirky, unique property and the perfect chalet for a luxury ski holiday in Les Gets.
If you've never been to Les Gets before, I would definitely recommend it. The resort has an abundance of alpine charm unlike a lot of French resorts. The main high street has quirky souvenir shops and a number of mouth watering charcuteries and deli's. The skiing is varied and plentiful. What are you waiting for, enquire today and allow us to help organise your luxury ski holiday in Les Gets. You can call us on +44 (0) 1202 203650 or alternatively send us an email.