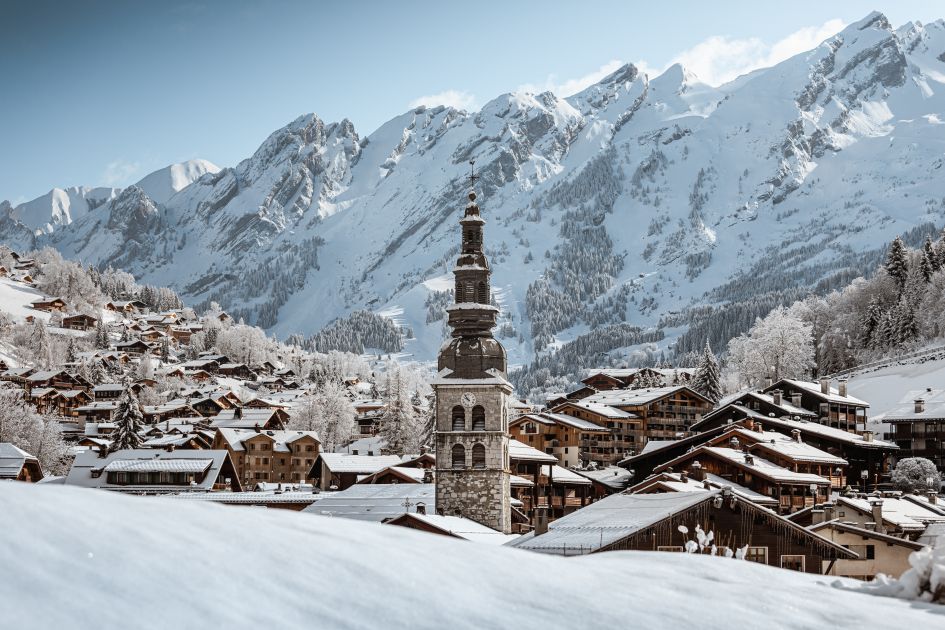 Ski In Luxury are consistently broadening their luxury ski chalet collection in ski destinations across the European Alps. A luxury ski holiday in La Clusaz is the latest offering to our portfolio. Renowned as a winter destination since 1969, La Clusaz is a well-established ski resort in the Haute Savoie region. One of the best ski resorts close to Geneva and Annecy, this lively, traditional French ski resort oozes character and village charm. With access to 212km of skiing in France, and La Clusaz ski accommodation offering amazing value for luxury, a ski holiday in La Clusaz is great for families and beginner/intermediate skiers in general. Read our resort guide to find out everything you need to know before heading on your own luxury ski holiday in La Clusaz…
Where is La Clusaz ski resort?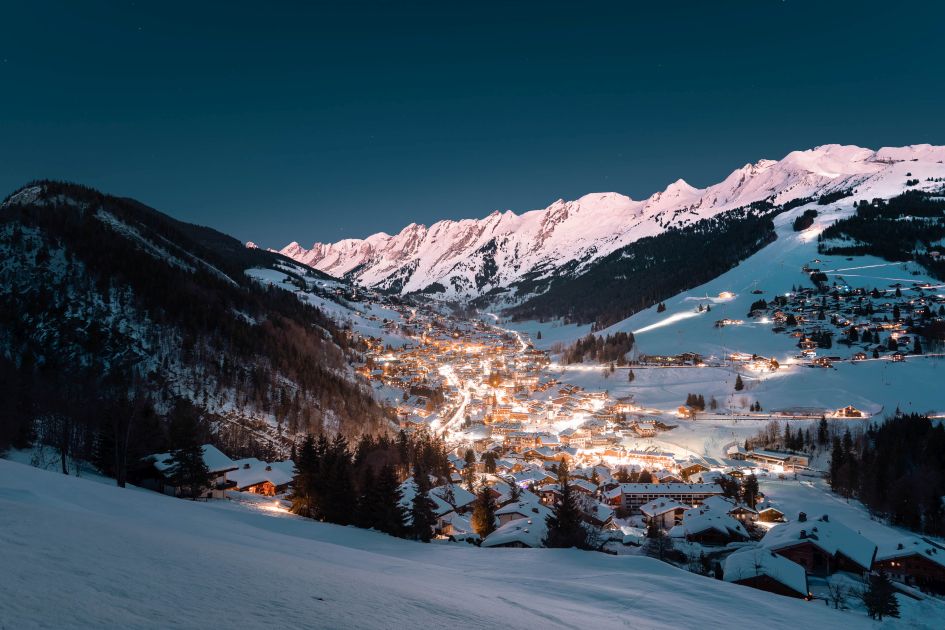 Regarded as one of the best ski resorts near Geneva, La Clusaz is perfectly positioned for an accessible ski holiday in the French Alps. It benefits from being about 1 hour's drive from Geneva Airport so you can hit the slopes or settle into your luxury chalet in no time. Nestled in the Aravis valley and mountain ranges, the resort lies at an altitude of 1,040m and is part of the French Prealps, characterised by its unique climate in lower lying mountainous areas. La Clusaz finds itself classed in the Haute Savoie region of France along with well-known ski resorts like Megève, Morzine and Chamonix, all within a 1hr 15mins drive from La Clusaz.
What Can You Expect on a La Clusaz Ski Holiday?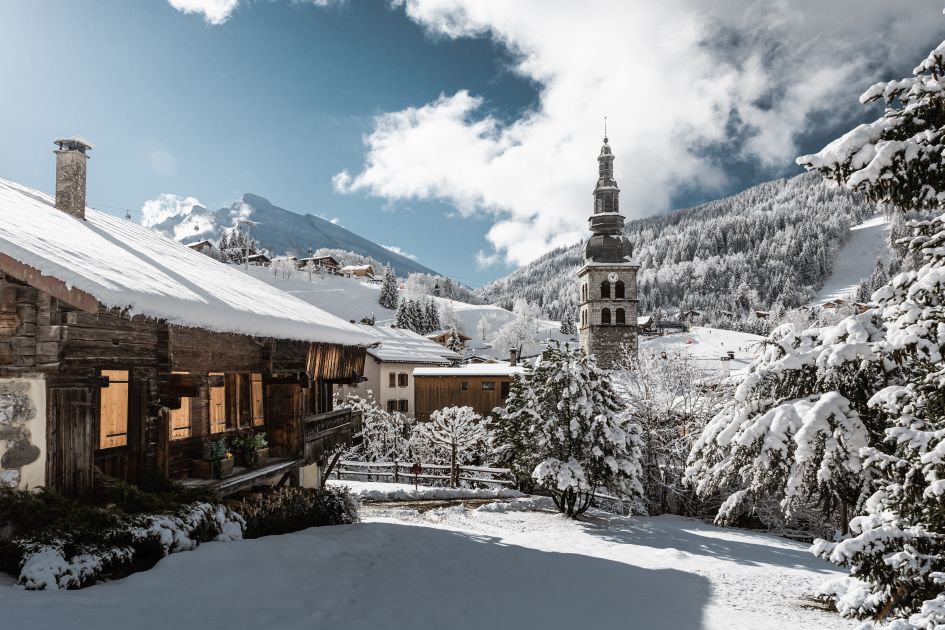 If you're looking for a smaller, pretty ski resort in the French Alps, look no further than La Clusaz. La Clusaz ski resort oozes a traditionally charming village feel. Formerly a remote farming village, La Clusaz retains much of its character throughout its centre. Filled with authentic architecture and steeped in local traditions, a luxury ski holiday in La Clusaz is a must!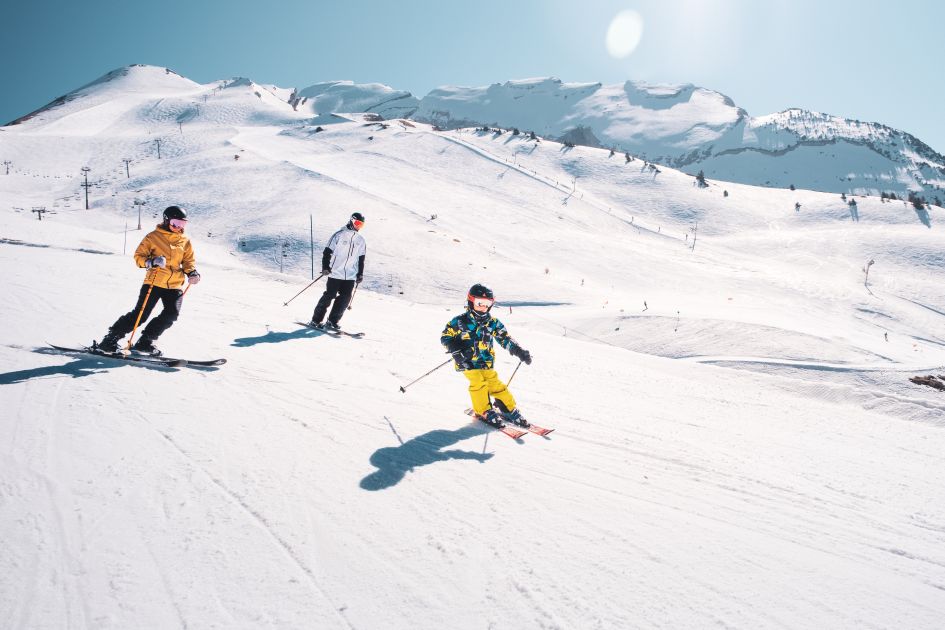 Luxury ski holidays in La Clusaz are all about the skiing! Popular with beginners and intermediates, the resort is perfect for family holidays to the French Alps. With access to 125km of skiing across 5 massifs, a luxury ski holiday in La Clusaz makes the most of 84 pistes in the La Clusaz-Manigod ski area. Part of 5 ski areas in the Annecy mountains, the La Clusaz-Manigod ski region is also closely linked to St. Jean de Sixt and Grand Bornand – just 6km away by road. For those without access to a car on their ski holiday, the free shuttle bus service will allow you to easily transport between these respective resorts. In total, these combine to create a 212km ski paradise across 133 pistes, named the Aravis ski area.
La Clusaz Skiing Activities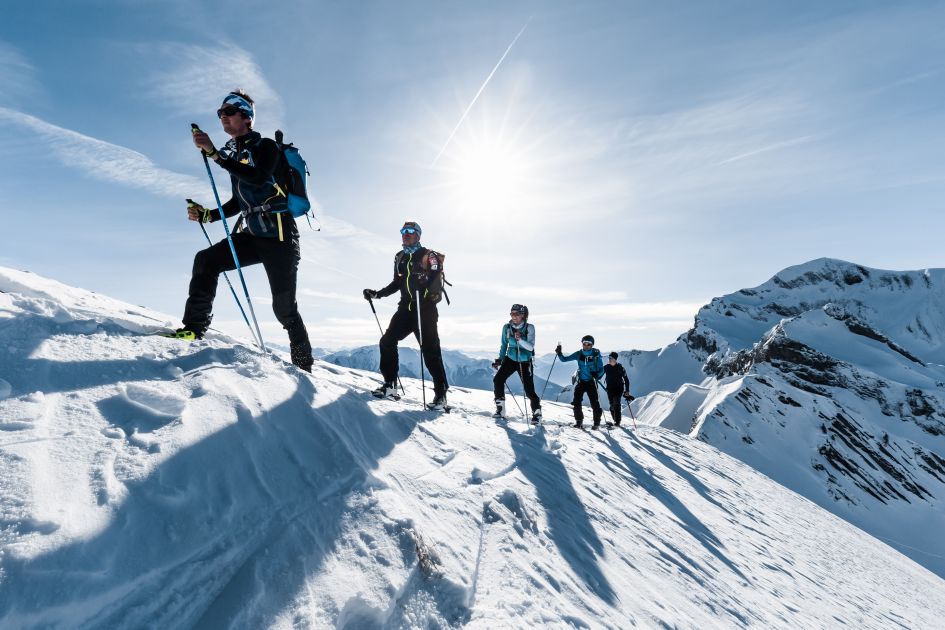 In addition to on-piste skiing, there are plenty of ski activities in La Clusaz for all ages and abilities. Where skiing in La Clusaz is well-suited to beginner and intermediates, freeride skiing presents an opportunity for more advanced skiers to explore. One of the most well-known areas, for some of the best off-piste skiing in La Clusaz, is Balme. If you're a more advanced skier in search for off-piste powder days, be sure to explore Balme on your luxury ski holiday in La Clusaz. This area is considered Candide Thovex's back garden, the world-renowned famous freeride skier who grew up in La Clusaz.
Cross-country skiing in La Clusaz is also a popular attraction in the resort. Featuring approximately 110km of cross-country skiing routes, La Clusaz is one of the best cross-country ski resorts in the French Alps. Should Nordic skiing take a spot on your list of top things to do in La Clusaz this winter, then you'll definitely want to make the most of those found on the Les Confins and Beauregard massifs!
La Clusaz for Non Skiers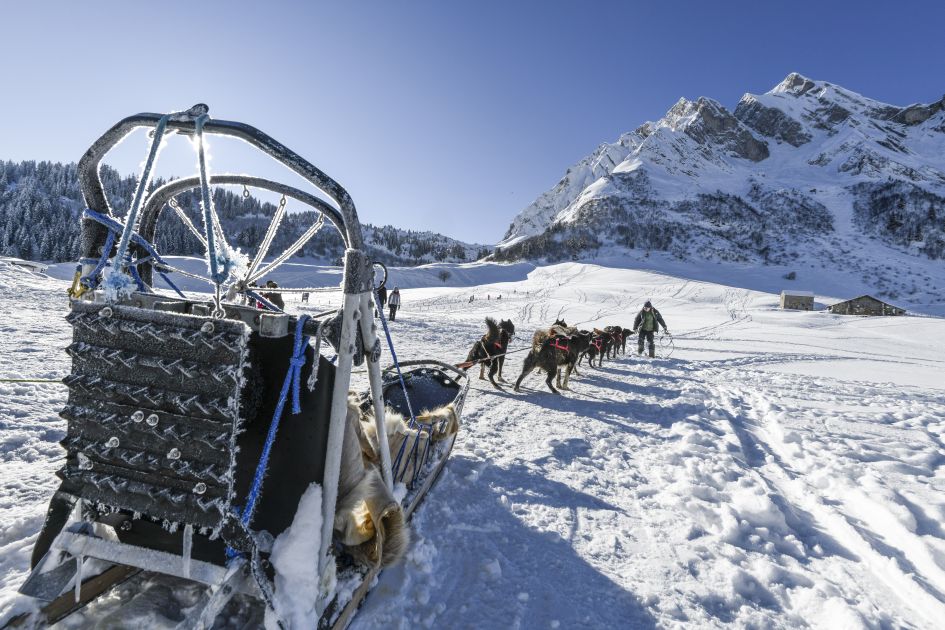 We understand that not every member of the group will be skiing dawn 'til dusk on their luxury ski holiday in La Clusaz. With that, we fully advocate that this resort is also the perfect option for time off the slopes. Non-skiing activities in La Clusaz are suitable for all ages and group types, especially for a family ski holiday. With sledging, snowshoeing, dog sledding, paragliding and more, there is sure to be something for everyone. There is even a 1,000m² open air ice rink in the village centre, great for ice skating on your days away from the slopes.
Bars and Restaurants in La Clusaz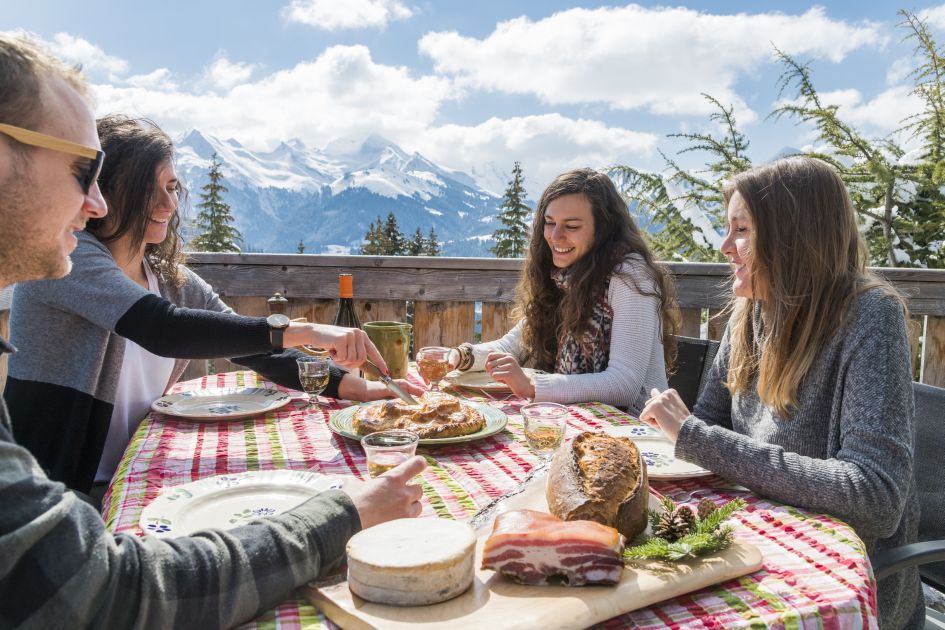 Ranging from gourmet dining to traditional French cuisine and Savoyard specialities, restaurants in La Clusaz are sure to cater to all tastes. Some of the best recommendations to visit on your luxury ski holiday in La Clusaz, include Pur, L'Ecuelle and Le Cinq-Au Coeur du Village. When eating out in resort, fondue is a must! Renowned for its production of Reblochon cheese, La Clusaz still has approximately 20 farms still in production – do you need any other excuse to eat out on your La Clusaz ski holiday?
Après-ski in La Clusaz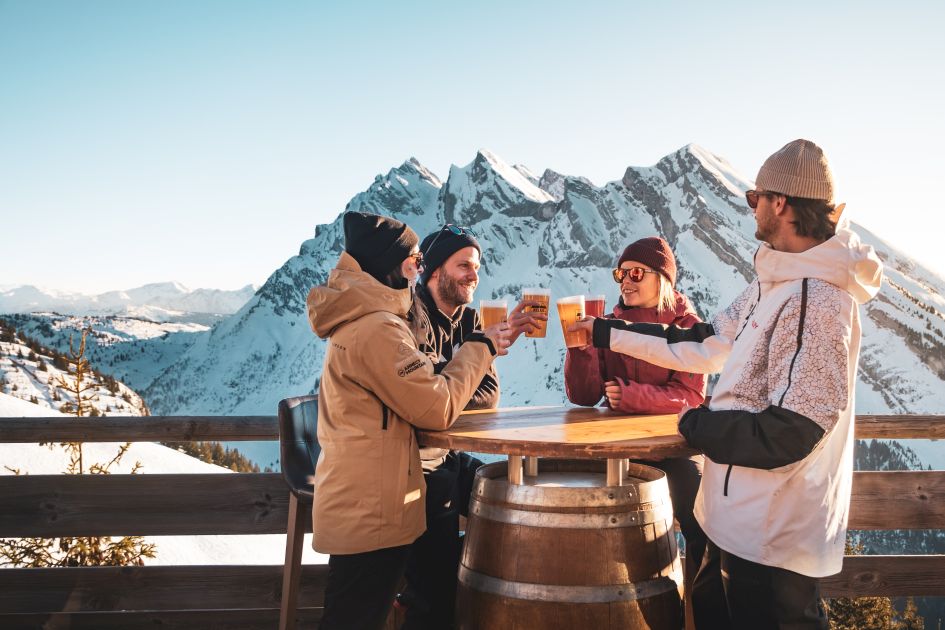 Après-ski in La Clusaz is surprisingly lively for its size when comparing to larger ski resorts in the French Alps. Owing to an influx of weekend skiers from Geneva and Annecy, La Clusaz bars offer something for whatever mood you're in. There are a selection of charming bars and restaurants in La Clusaz centre, for a post-ski drink, such as Les Caves du Paccaly. Alternatively, sun-soaked terraces, like Relais de l'Aiguille's, will let you enjoy your La Clusaz après-ski in the mountains. For those late nights out in La Clusaz, L'Ecluse nightclub, should be on your list. Other notable mentions for après-ski in La Clusaz, include Le Pressoir, Le Balibar (Bali Bar) and Crêperie Le Refuge (perfect for sweet-toothed après lovers!).
Looking for where to stay in La Clusaz for your ski holiday? We feature a selection of hand-picked accommodation to host your next luxury mountain holiday in the Haute Savoie. Take a look at our luxury ski chalets in La Clusaz below…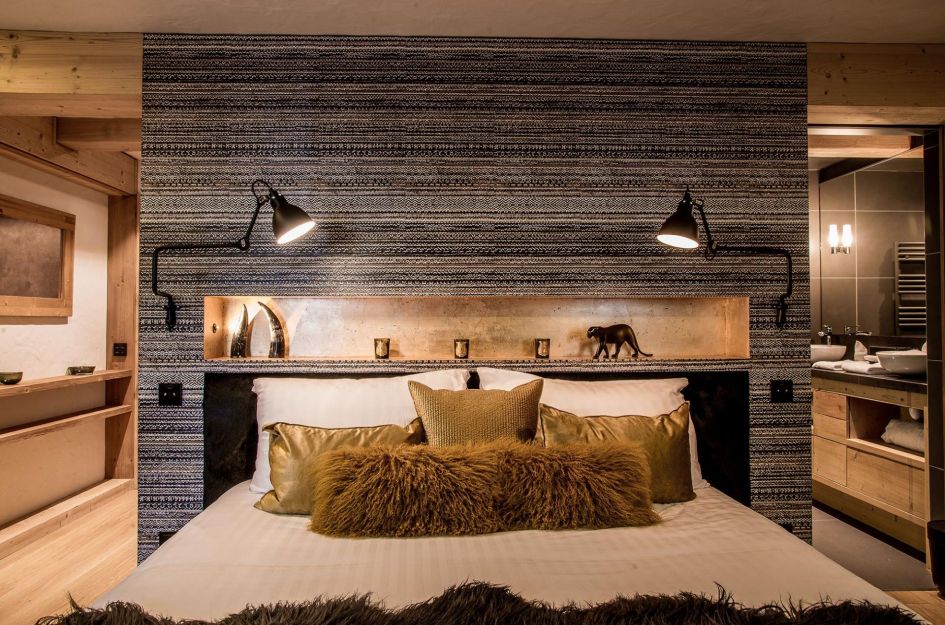 Chalet Le Coeur is the second La Clusaz luxury ski chalet to feature in our blog. A beautiful, contemporary mountain style adorns Chalet Le Coeur's interiors, offering a cosy and warm atmosphere for 8 guests to relax after a day on the slopes. Split over two floors, Chalet Le Coeur's homely open living area commands the top floor. There are 3 tasteful bedrooms on the lower floor, one of which is a suite suitable for family ski holidays in La Clusaz.
If you're looking for a bed and breakfast chalet in La Clusaz, close to the resort centre, look no further than Chalet Le Coeur. It is situated in the heart of the La Clusaz ski resort, just a 2-minute walk from the closest ski lift, and 3 minutes from the village centre. In addition, this chalet makes full use of the 5* Au Coeur du Village Relais & Château hotel facilities and spa; this includes use of the Cristal Spa haven, two restaurants, a bar lounge, ski shop/store room and a kid's corner.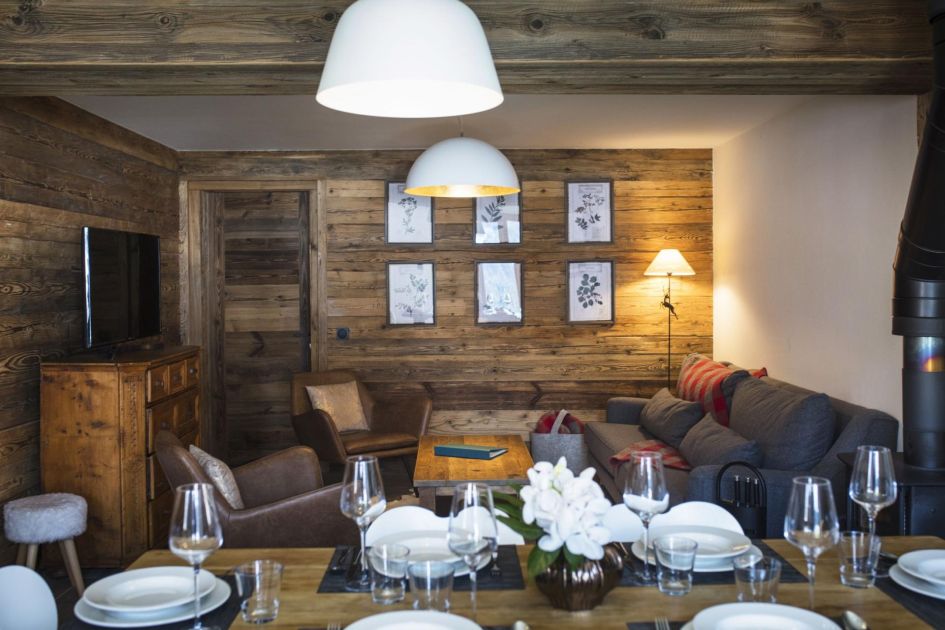 If you're looking for a luxury chalet-apartment in La Clusaz, look no further than Apartment Chez Joseph. Presenting authentic luxury for its 6 guests, this 3-bedroom, ground floor apartment is spread across 90m² of living space. The interiors translate a charming, homely feel, much like the wooden façade of the converted farmhouse it lies within. To fully capture the beauty of La Clusaz in winter, Apartment Chez Joseph also features a lovely, south-facing terrace, looking out to stunning views over the Aravis Valley.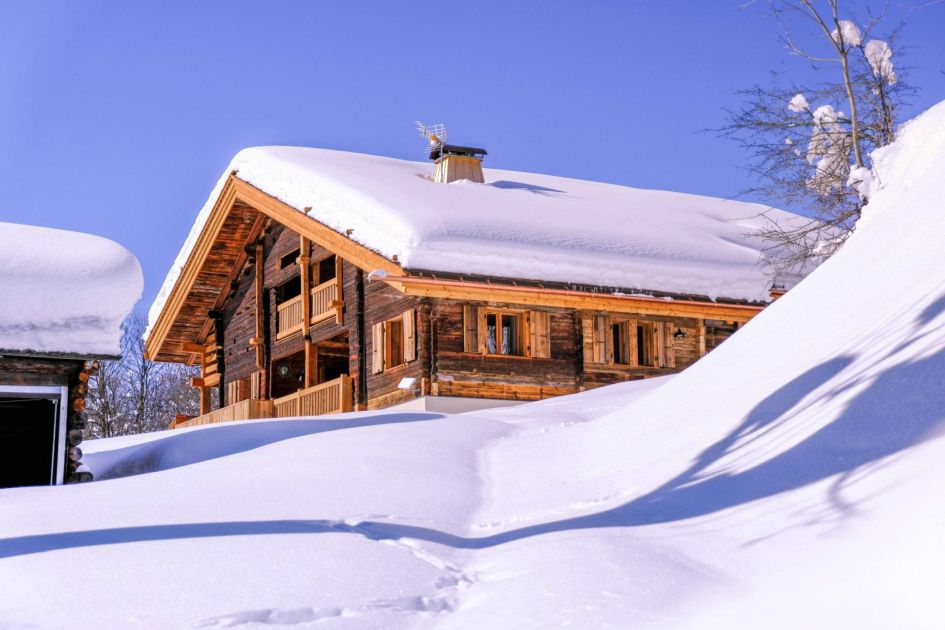 Apartment Chez Germain also offers larger groups a stay in a La Clusaz luxury chalet-apartment. Sleeping 14 guests, Chez Germain has been decorated with a comfortable alpine home-from-home feel, similar to neighbouring Apartment Chez Joseph. Occupying the two upper levels of this converted farmhouse, Apartment Chez Germain spreads across 230m² of spacious, open-plan living. Take advantage of beautiful mountain views, dining alfresco on one of Chez Germain's south-facing balconies. Or, even better, look out to the snowy scenery through the fisheye lens window of the outdoor barrel sauna; it doesn't get much better than this for your luxury ski holiday in La Clusaz!
Apartment Chez Joseph can be booked alongside Chez Germain, to create Chalet La Douceur, sleeping up to 20 guests across a total of 9 bedrooms.
Does a luxury ski holiday in La Clusaz appeal for your group's next getaway to the French Alps? Featuring a range of luxury ski accommodation in the resort, get in touch with our Ski Specialists by phone on +44 1202 203650 or send us an email to start planning your luxury ski holiday in La Clusaz today!