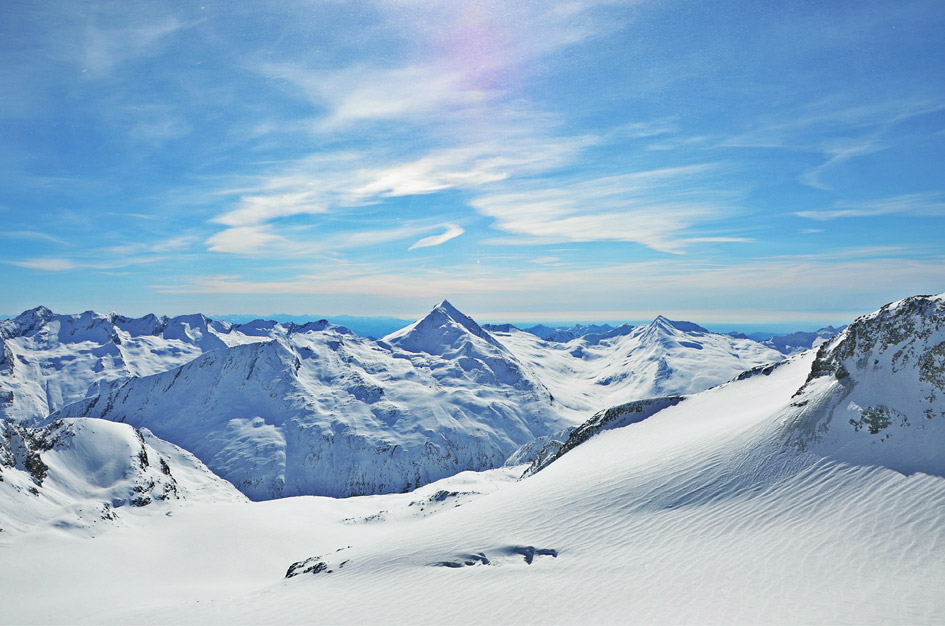 With the winter season nearly upon us, the snow-covered mountains are waiting to welcome you for that well-deserved break away. If it comes to it that we aren't able to ski for the first part of the season, we feel there are still many benefits of heading to the Alps for a luxury winter holiday.
A winter holiday is about enjoying the magic of being in the mountains for the ultimate white Christmas with wholesome family time building snowmen and making snow angels in your luxury chalet's garden. Not to mention the drinking of Champagne by the open fire, indulging in exquisite alpine dishes and soothing your body tensions in the chalet spa that all complete the perfect luxury chalet experience we are all deserving of. Escape to the mountains for the pure and fresh mountain air, the kind you want to bottle up and take home with you. And let's not forget the stunning mountain views! You have every excuse this year to flee to the mountains and reconnect, but if you need any more excuses, read on to find out about some of the best luxury winter holiday activities…
Play in the Snow

Wrapped up warm in hats, gloves, scarfs and layers, there is nothing more fulfilling than some simple play time in the snow, young or old! Consider a 'who can build the best snowman' competition, create snow angels in the fresh snow or how about a snowball fight? Prepare for shrieks of laughter and sounds of high spirits whilst you while away the hours enjoying the magical winter paradise.
Ski Touring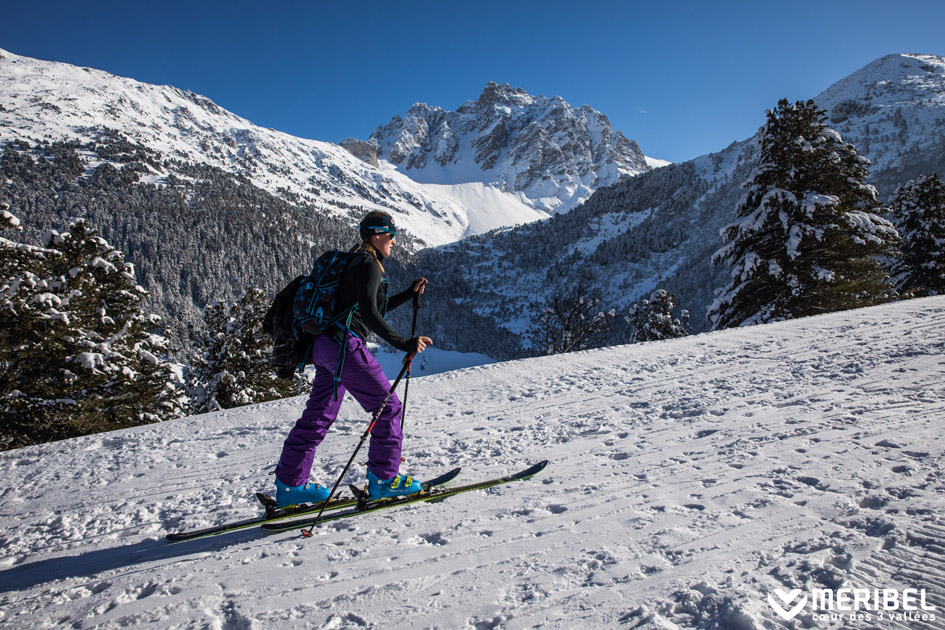 When there is a will, there is a way. If the lifts aren't operating, you can still ski! Granted this form of skiing requires a great deal more energy and fitness, but take our word for it, or find out yourself, the rewards are worth it! You don't have to be an ultra-marathon runner to give it a go, with plenty of ski resorts offering both gentle ski touring trails and more challenging ones. Aside from overdosing on daily exercise, ski touring offers the perfect combination between winter hiking and downhill skiing where you can enjoy stunning mountain scenery on the way up and be rewarded with some downhill turns on your return. For the early risers, slip on your skins and climb to the top in time to watch the sunrise – it's a bucket list activity not to be missed on a winter holiday.
Snowshoeing

There is not much that can beat exploring the mountains by foot. Clip on the snow shoes over your most comfortable winter hiking boots and head off the beaten track for some spectacular sights. Snow shoes will help you keep a good "flotation" on the snow and keep your weight spread over a larger surface area, making it easier to hike through soft snow. You can take this activity up as a beginner with recreational routes or for the more experienced and adventurous, you can consider the expedition trails. The snowshoeing technique is fairly easy to pick up and a great extension for those who enjoy winter hiking. It is the ideal luxury winter holiday activity for discovering hidden winter wonderlands and stunning mountain scenery; you may even be lucky enough to spot mountain wildlife such as ibex or chamois – it is a nature lovers paradise.
Sledging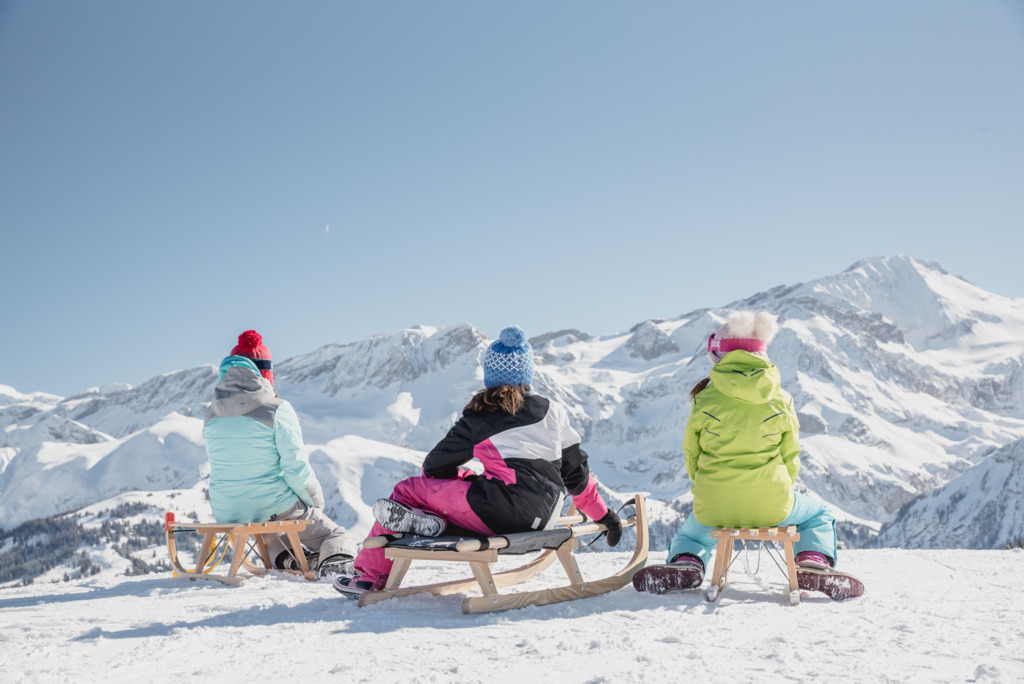 For big kids, and small kids, sledging on your luxury winter holiday will be guaranteed to bring a smile to your face. It is a wholesome mountain activity for the whole family to enjoy. You may choose to stay close to your luxury chalet for some sledging fun, or perhaps venture a little further afield to experience one of the best toboggan runs in the Alps.
Winter Hiking

From casual walks through pretty winter wonderlands to exploring the hidden jewels with all the gear, you will be sure to appreciate the mountains from a different angle on a winter hike in the Alps. Follow the designated hiking trails and enjoy magical moments and peacefulness amongst snow laden trees, frozen alpine lakes and fields of untouched fresh snow. It is a great winter activity to reconnect with your senses and escape the real world.
Cross-Country Skiing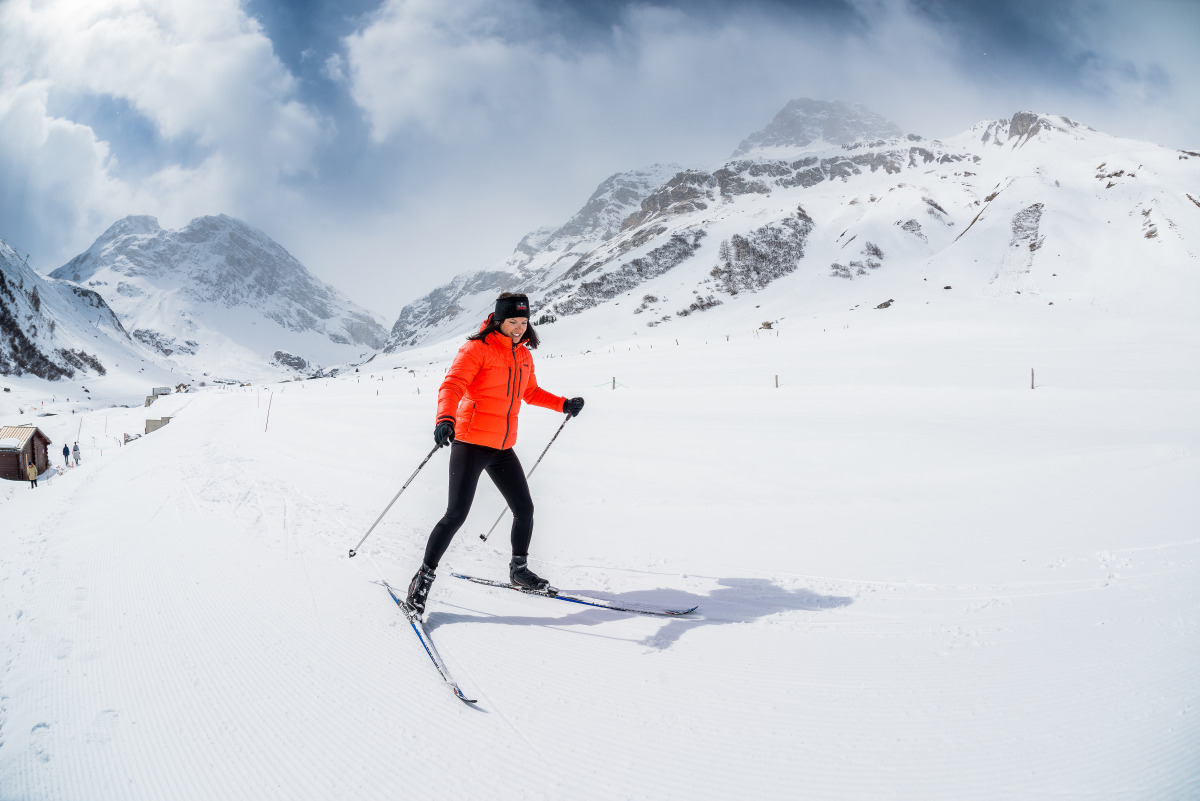 Less of an up-hill challenge, but nonetheless a form of skiing to be enjoyed without relying on the lifts. Like many of the alpine activities on offer, there are trails of varying difficulty, but cross-country skiing in general is fairly easy to pick up so definitely worth giving it a go. Whether you adopt skate style or classic style, you will be sure to earn your afternoon tea and 5-course evening meal as the sport requires some level of fitness and you can guarantee calories will be burnt! The Alps offer some of the best ski resorts for cross-country skiing with fantastic trails and stunning scenery off the beaten track for all to enjoy!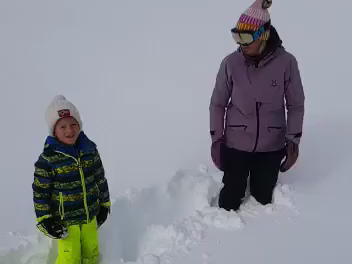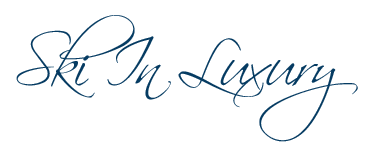 We hope we have given you enough excuses to escape to the mountains this winter, after all these activities are just a handful of what the mountains can offer in the winter. With the year we have had, we think you are all deserving of an escape to the Alps filled with fresh mountain air and all the fun and activity in the fresh snow. Our partners are going the extra mile to safely open their luxury chalet doors so you can enjoy a luxury chalet holiday over the festive period, with many offering flexible Covid-19 cancellation terms too. With some ski resorts not opening their lifts and amenities in time for the start of the season, the resorts are open and happy to welcome you to enjoy a different kind of a holiday to the mountains. Your luxury winter holiday adventure awaits…
For help and guidance in planning a luxury mountain holiday, please do get in touch with our sales team by sending an email or giving us a call on +44 (0)1202 203650.