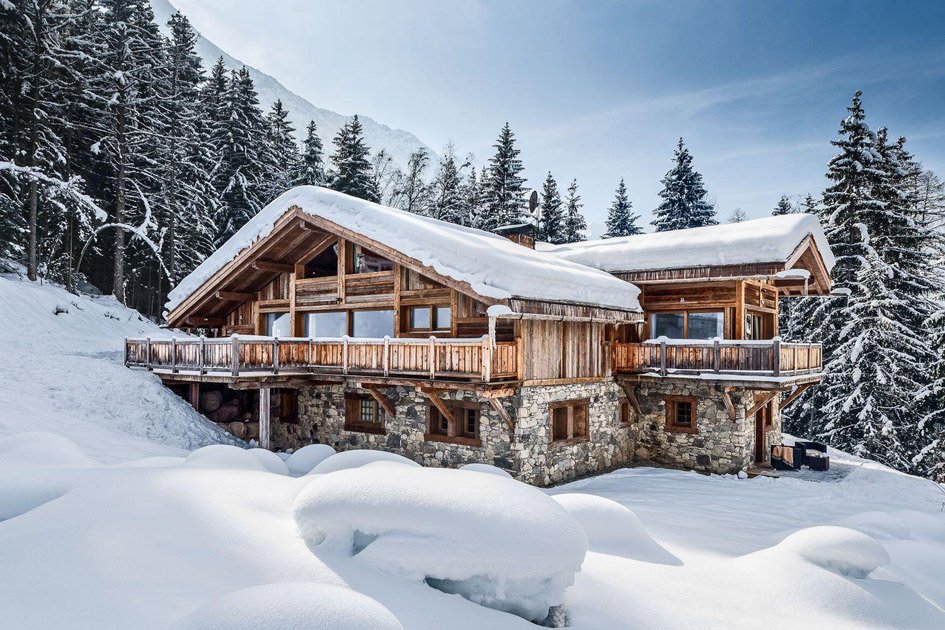 Last week we took an in-depth look at ski holidays this winter in general, and The Covid Precautions and Measures in place.  This week, we're focusing our attention on the details of a luxury ski chalet holiday 2020/21. Is there anywhere better you could stay than an exclusive, private luxury chalet? A base where you and your social bubble can retreat in the comfort of their own private space after a day on the slopes.
Our portfolio consists of almost 1,000 properties, and we've been in constant contact with the teams that operate them over the past months.  This means we have a wide-ranging overview on what you can expect from your ski chalet holiday 2020/21, and why you should book a luxury ski chalet holiday this winter…
Our Luxury Ski Chalets' Coronavirus Measures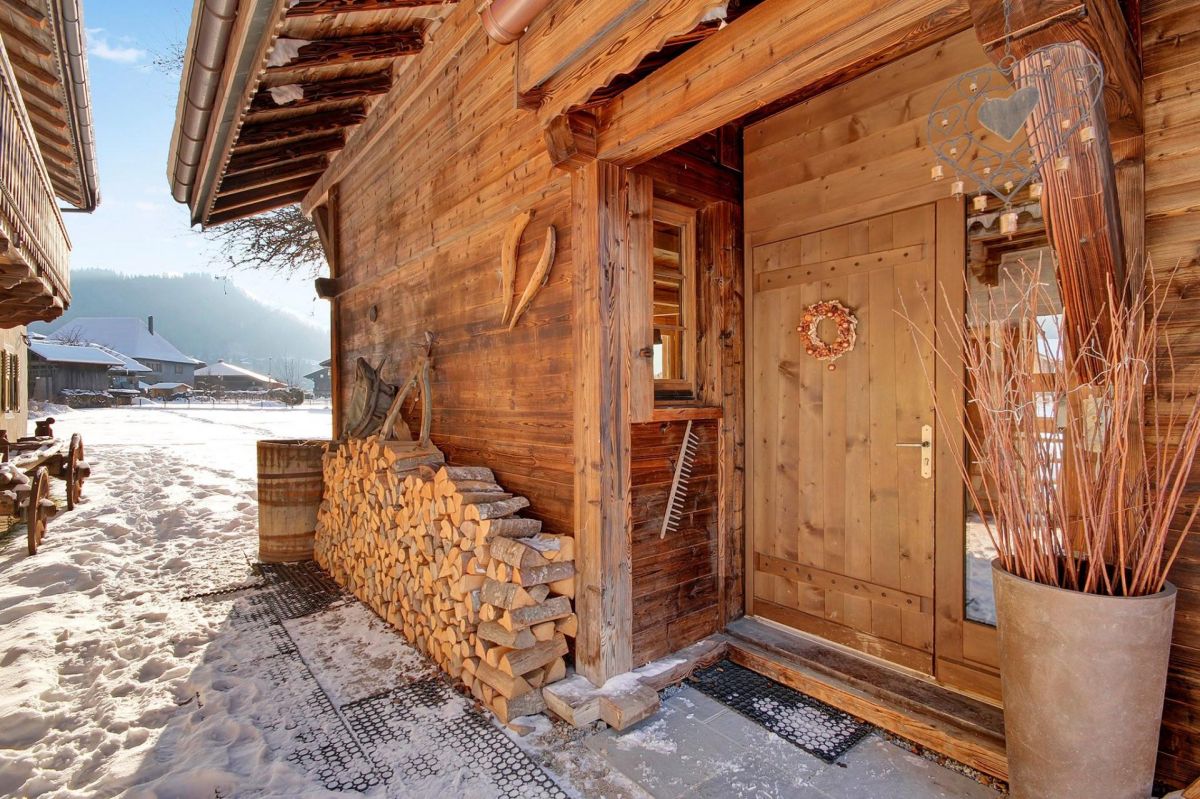 Across our portfolio, chalets and their staff have been completely focused on adapting their service and preparing to welcome you safely this winter.  Combining their hospitality expertise and the valuable experience many of them have gained by looking after guests during the summer months, they have established procedures with both your safety and your holiday experience at the forefront.  The primary benefit of booking a private ski chalet this year is that there is no risk of interacting with other guests outside of your group, and you can relax in the comfort of your own social bubble.
In general, luxury ski chalets are implementing additional measures for guest peace of mind, including the following:
Cleaning is always at an incredibly high standard across our chalets, it's part of the Ski In Luxury criteria, but for extra peace of mind, these services will be enhanced
There may be less flexibility to check-in and check-out times due to intensified, meticulous cleaning
Rigorous sanitisation enforced for staff and guests
Flexible Covid-19 cancellation policies – you can find a dedicated page on our website featuring the chalets with flexible booking terms. For more information on specific details for each chalet, please do contact our Ski Specialists
Wearing of masks by staff if preferred by guests
Depending on the chalet, there may be further measures implemented where extra precautions can be tailored to your preferences.
With such a large portfolio, we have a great choice of chalet options whether you are looking for a self-catered ski holiday, fully catered or even bed and breakfast. With this in mind, we believe we have the perfect match for you this winter. Whatever the chalet service level you are used to on your luxury ski holiday, your preferences might be a little different this year with all things considered. When speaking to clients about their ski holiday plans for this season, we have found that there are different approaches and preferences to self-catered, fully catered and bed and breakfast ski chalets. We have outlined the ideas below and we will leave it to you to decide which service level is right for you and your group this season.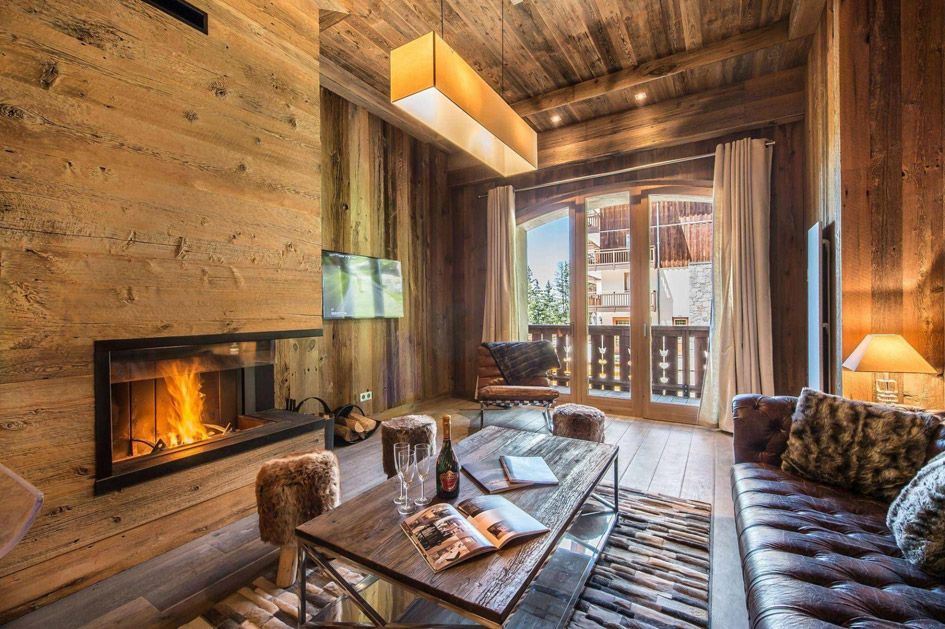 A self-catered luxury ski chalet is perfect for guests who value the chalet experience; open fires, hot tubs and a kitchen stocked with local meats and cheeses to snack on, but who also enjoy the independence of having total freedom to shape their ski holiday exactly as they wish.
This year, the additional advantage of renting a self-catered ski chalet is the reassurance that you can truly relax in your own private bubble with only your group stepping a foot inside the chalet for the duration of your stay. For those who want to venture out and enjoy the restaurants and cafes in resort and on the mountain, there's always plenty of delicious spots to choose from. However, if you prefer to make the most of the amenities of your luxury chalet in the evenings, you can always consider getting food delivered by your concierge service or even booking in some homemade meals to be delivered to your chalet door. A luxury self-catered ski chalet holiday will still benefit from a personal concierge service to help you with all your holiday necessities.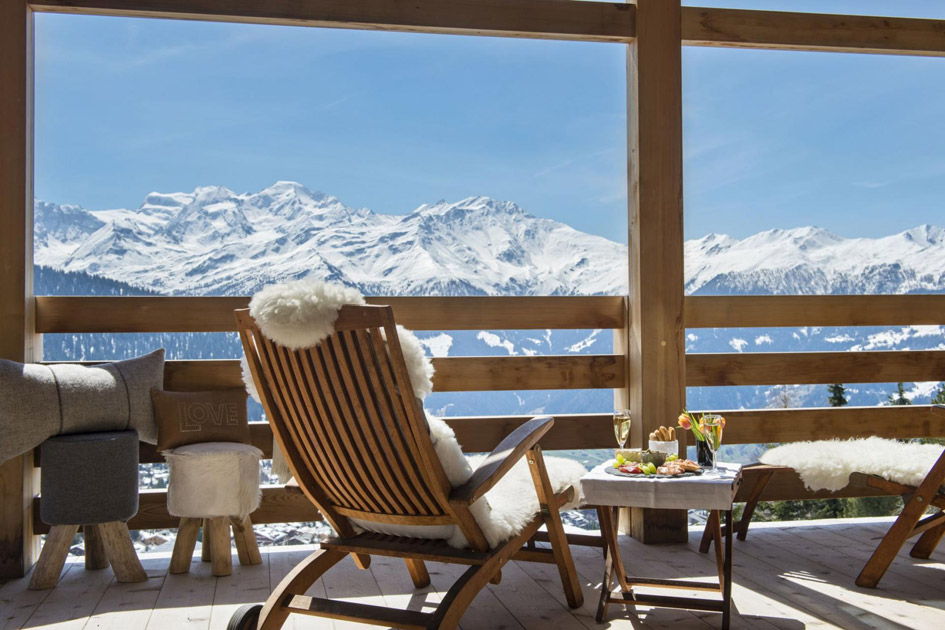 An alternative approach to a booking a self-catered ski chalet this season would be bringing your own staff, who may already be a part of your social bubble. This way you can enjoy catered meals, prepared and served by a team who completely understand all of your preferences, while still keeping your family's safety at the forefront.
As you know, many of our luxury ski chalets have flexible booking terms, but with a self-catered ski chalet holiday you will have less financial ties and commitments from the start, because they simply cost less to book without the extra services. During this unique year, the simplicity of only having to consider your accommodation at the moment is very tempting.  It feels great to get a holiday booked into the diary, but with the flexibility of deciding on the details at a later date.  As further travel information is released closer to your departure, simply get in touch with your concierge at that point to think about any extra services you'd like to treat yourself to.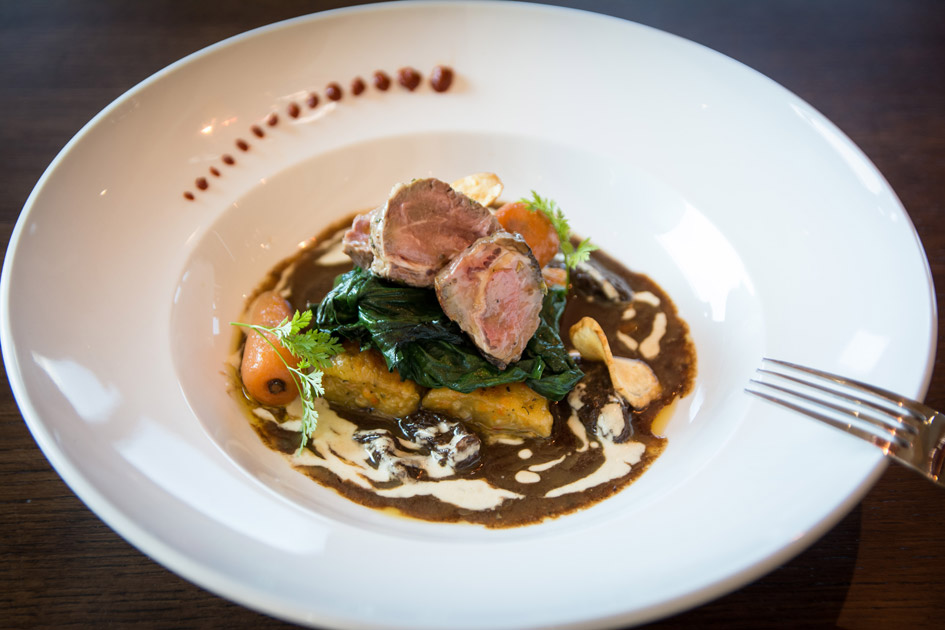 A fully catered ski chalet holiday is always a popular choice with our clients. The teams at these properties have all the experience and expertise you could wish for in ensuring your ski holiday is a truly special and luxurious break away…and if there's ever a year to treat yourself to a memorable holiday, it's this year! High standards of food, drink and service are central to many guests' requirements when considering the best ski chalet for their family, and if this is the case for you, a luxury chalet is an excellent choice this winter. Experience a luxury catered ski holiday with all the bells and whistles including breakfast service, afternoon tea, canapes, multiple course evening meals, an open bar, daily housekeeping and driver service. Fall into a bubble with the chalet staff (who will have been trained with the extra precautions and measures required), for the duration of your stay and relax in the knowledge that you will be looked after from morning 'til night in the comfort of one of Europe's best ski chalets.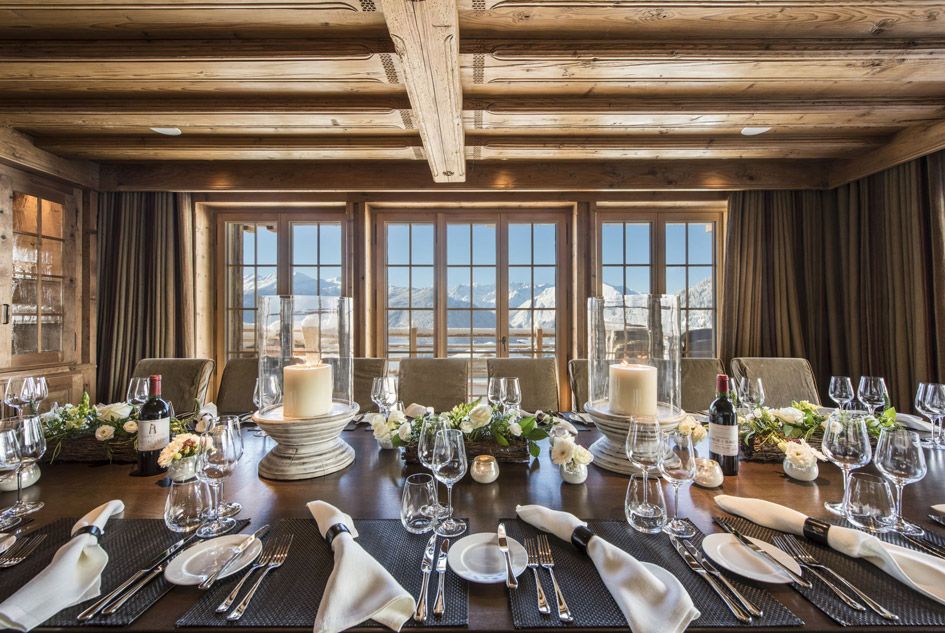 Indulge in a private dining experience consisting of multiple gourmet courses prepared by your highly trained private chef and served by your attentive team of chalet hosts. Each course perfectly paired with quality wines to compliment the exquisite dishes; the luxury chalet dining experience is a highlight for many. And the evening doesn't have to end there. Your chalet concierge are like the magic fairies with the power to make your ski holiday extra special by seamlessly piecing everything together with the wave of a wand. So perhaps you would like a throw a party in the chalet with cocktails and a private DJ or a live band playing your favourite covers? Or how about a private performance of your favourite play, a comedian or a magician? A firework display over the mountains? Whatever your wishes are, they can be made to happen.
Many of our fully catered ski chalets come with a driver service which means you don't have to worry about public transport to get to the slopes. You don't even have to consider going to the ski hire shop or tourist office for your lift passes, enjoy an in-chalet ski fitting service and the concierge can make sure your ski passes are ready and waiting for your arrival to the chalet. You'll be all set and ready to hit the slopes all from the comfort of your catered luxury chalet!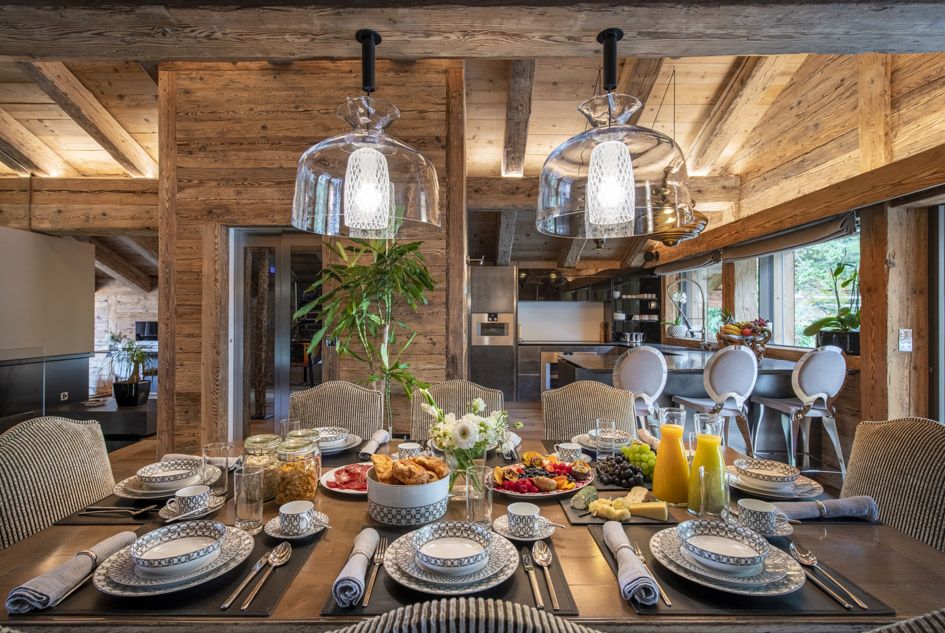 If you are used to your annual catered ski chalet holiday, but aren't sure about the idea this winter, a bed and breakfast board might be just what you are looking for. With a bed and breakfast ski chalet, you can enjoy the luxury comforts of having a hearty breakfast prepared and served for you, setting you up with lots of energy for your ski day ahead. And with someone else clearing it all away, you are able to get out onto the slopes as soon as possible and make the most of the mountains.
In some properties, staff will lay out a generous breakfast buffet for your enjoyment, but you can serve yourselves, without the need to interact directly with anyone outside of your bubble. With so much flexibility reflecting your preferences, it's a great way of taking the step into independence, without dropping all services completely. The breakfast staff will have extra training to ensure all necessary Coronavirus precautions are taken. For your evening meals, you can then enjoy all the freedom of deciding whether to have a hearty dinner delivered, venture out to a local restaurant or perhaps whip up your personal speciality dish as a treat for the family.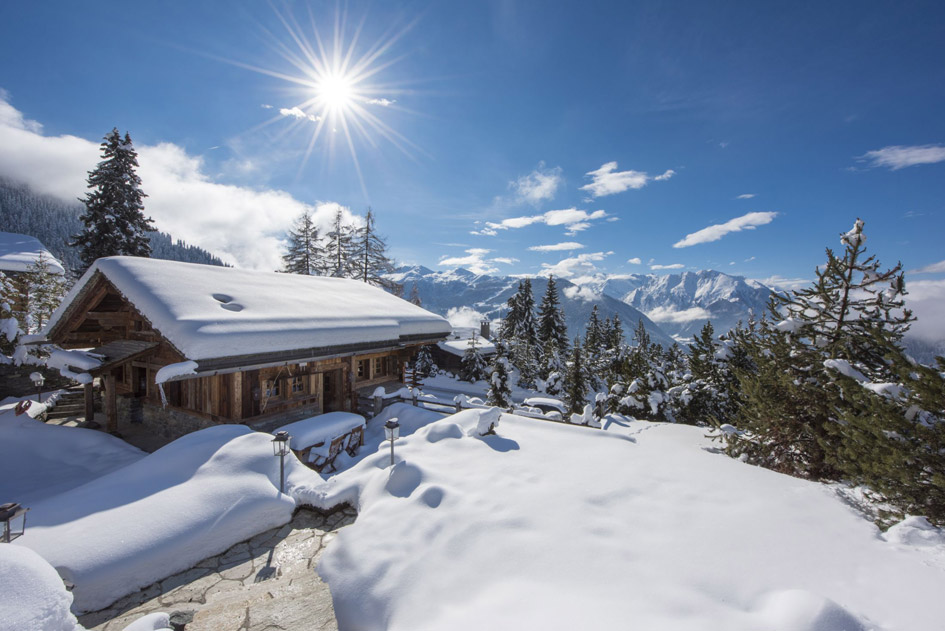 Should you wish to make more of your stay this winter, how about extending your stay? We have a handful of chalets offering seasonal rentals. There are many reasons to book a ski chalet for the season, including a frequent change of scene, work from (a new) home and of course, lots of skiing! Being able to escape to the mountains and enjoy a home from home, will fulfil your desire to escape the madness and enjoy the mountain way of life.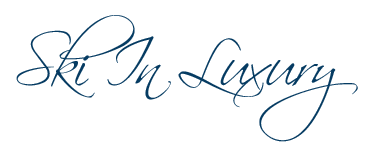 If you are considering a luxury ski chalet holiday 2020/2021 and would like to know more about the booking process, Covid-19 booking terms and conditions or more about the resort and chalet of interest, please do get in touch with our Ski Specialists. You can send an email or give us a call on +44 (0)1202 203650 and we will be happy to help you plan your next ski holiday. For more ski holiday inspiration and our latest news, take a look on our blog page.