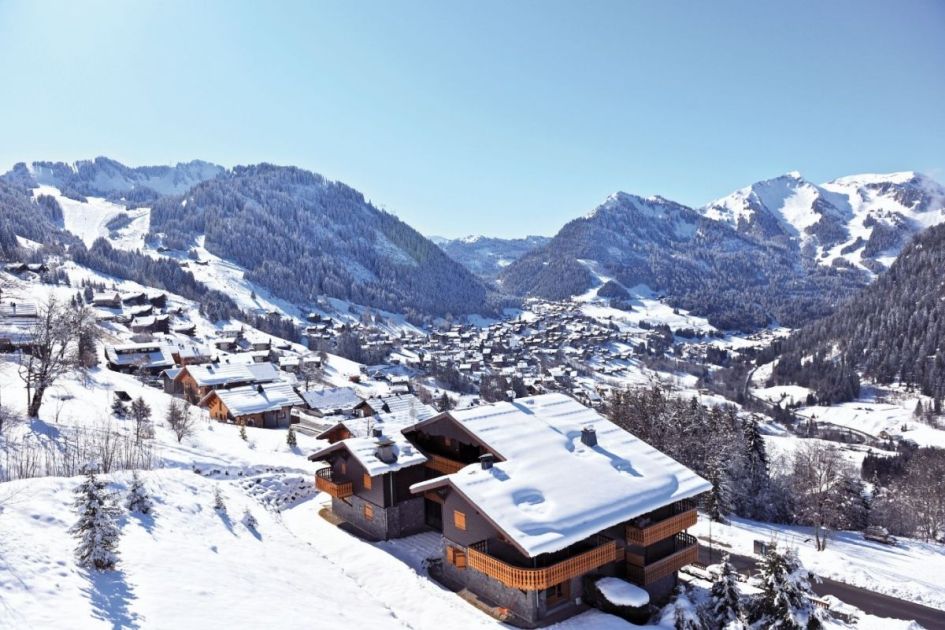 Chatel ski resort is a hidden gem tucked away in the Portes du Soleil; one of the most famous and largest ski areas in France situated on the French/Swiss border. It is a family friendly ski resort, as well as being popular with groups due to its proximity to Geneva, vast ski area to suit all abilities, and luxury chalet accommodation. Our luxury Chatel ski chalets are dotted around the hillside and village, and the skiing is second to none – so there isn't much left to be desired! Here are our top reasons why a Chatel luxury ski holiday is the perfect choice this winter…
#1 TRADITIONAL MOUNTAIN RESORT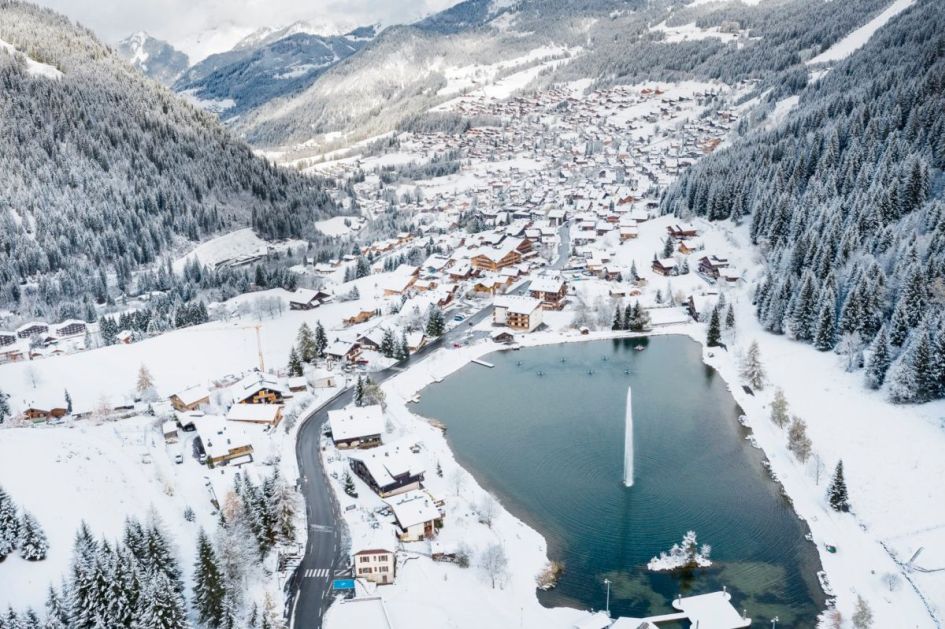 Chatel ski resort is a picturesque mountain village full of charm, with stunning views towards Les Dents du Midi. Still a traditional farming village in France's Haute-Savoie region, it makes a perfect base for ski holidays in the world famous Portes du Soleil. Chatel has retained its traditional Savoyard character and architecture with chalets, barns and old farm buildings, setting it apart from many of the purpose-built French resorts. It is one of the few alpine ski resorts that has remained beautifully unspoilt. A Portes du Soleil resort not to be missed, Chatel has an old charm atmosphere that is hard to beat!
#2 GASTRONOMIQUE PARADISE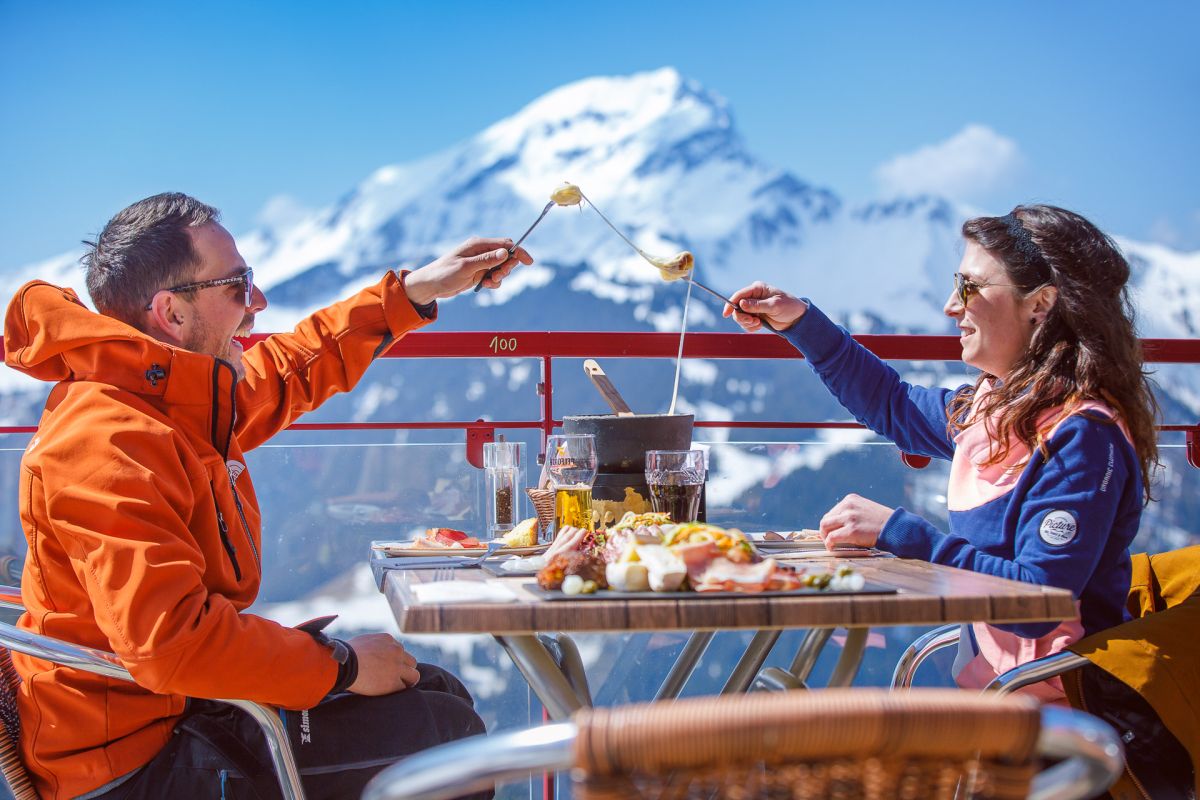 Many of the Chatel ski chalets in our portfolio are offered on a self-catered basis so you, of course, will need recommendations for some of the best restaurants in Chatel. A luxury ski holiday to Chatel would not be complete without visiting some of the resort's most memorable restaurants. Even if you opt for one of our catered Chatel ski chalets, you will still have the opportunity to lunch on the mountain or enjoy an evening meal in town on the chef's night off. There is a generous choice of restaurants in Chatel, both on and off the slopes, and the resort is often referred to as a "gastronomique" region of the French Alps.
Le Fiacre in Chatel village is an old favourite, located on the main street and run by a local family. It is very popular so be sure to book. It has a lovely ambience with exceptional service as well as great food!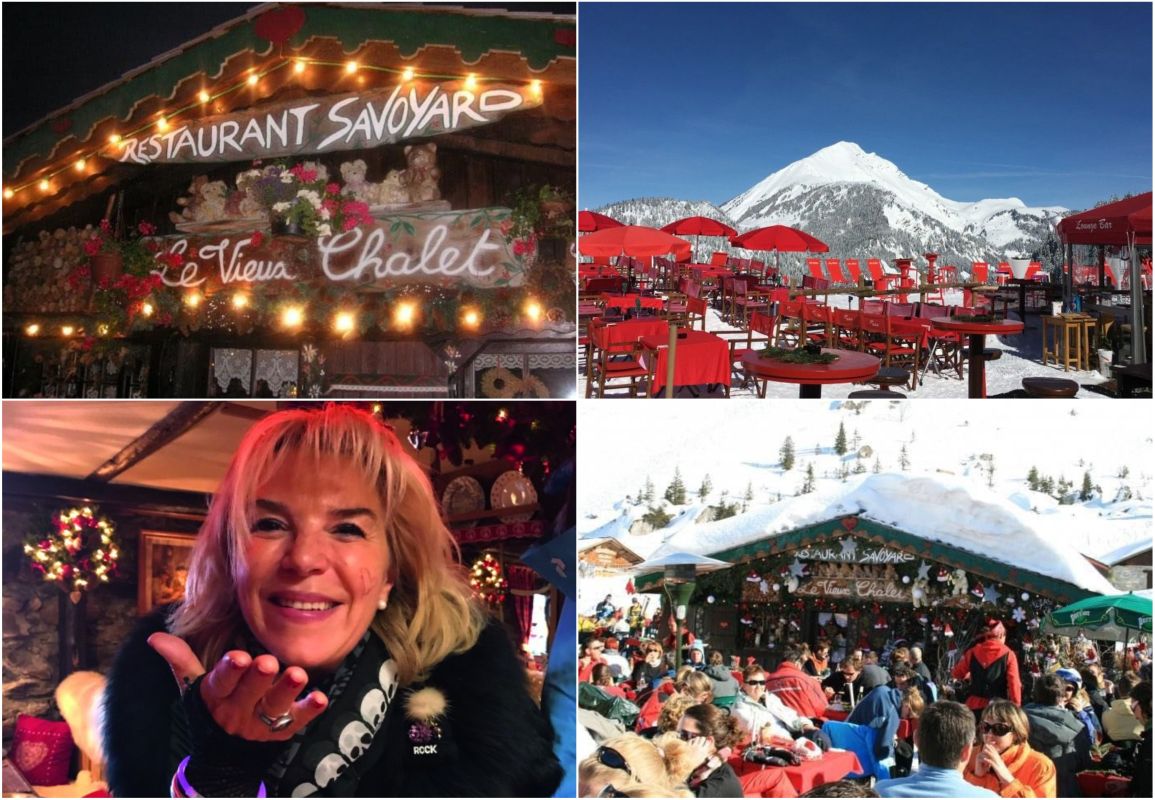 Whilst on the hill, there is no shortage of mountain restaurants in Chatel to tempt you away from the piste for a delicious lunch.  If you are looking for something unique check out Chez Babeth, located on Plain Dranse. It's an old chocolate box chalet complete with fur throws and festive decorations all year round. The food, traditionally Savoyard, is consistently good, but it's an encounter with Babeth herself that will make your lunch really memorable!
The old village of Les Lindarets, on the piste down from the Ardent gondola, was once home to hundreds of goats and is now known as the goat village. This is where you will find La Cremaillere. A typical rustic Savoyard restaurant, it's famous for its wild chanterelle mushroom dishes, fondue, escargot and charcuterie. One not to be missed!
#3 EASE OF ACCESS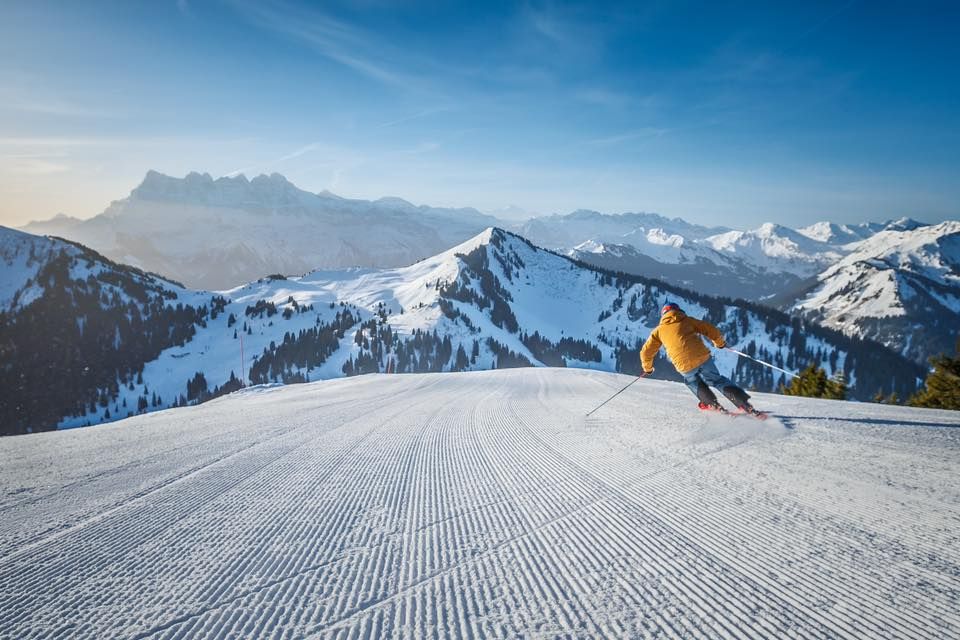 Chatel ski area, one of the many Portes du Soleil resorts, is so near to Geneva you can travel and ski all in the same day! Transfers are between 1 hour and 1 hour 30 mins depending on traffic. This means you can get the most out of your ski holiday by maximising your time on the snow and spending more time in your luxury chalet. Hire a car at Geneva, jump on a train to Thonon or why not have the ultimate luxurious experience and transfer by helicopter in only 20 minutes from Geneva?
#4 SUPERB SKI AREA AND ACTIVITIES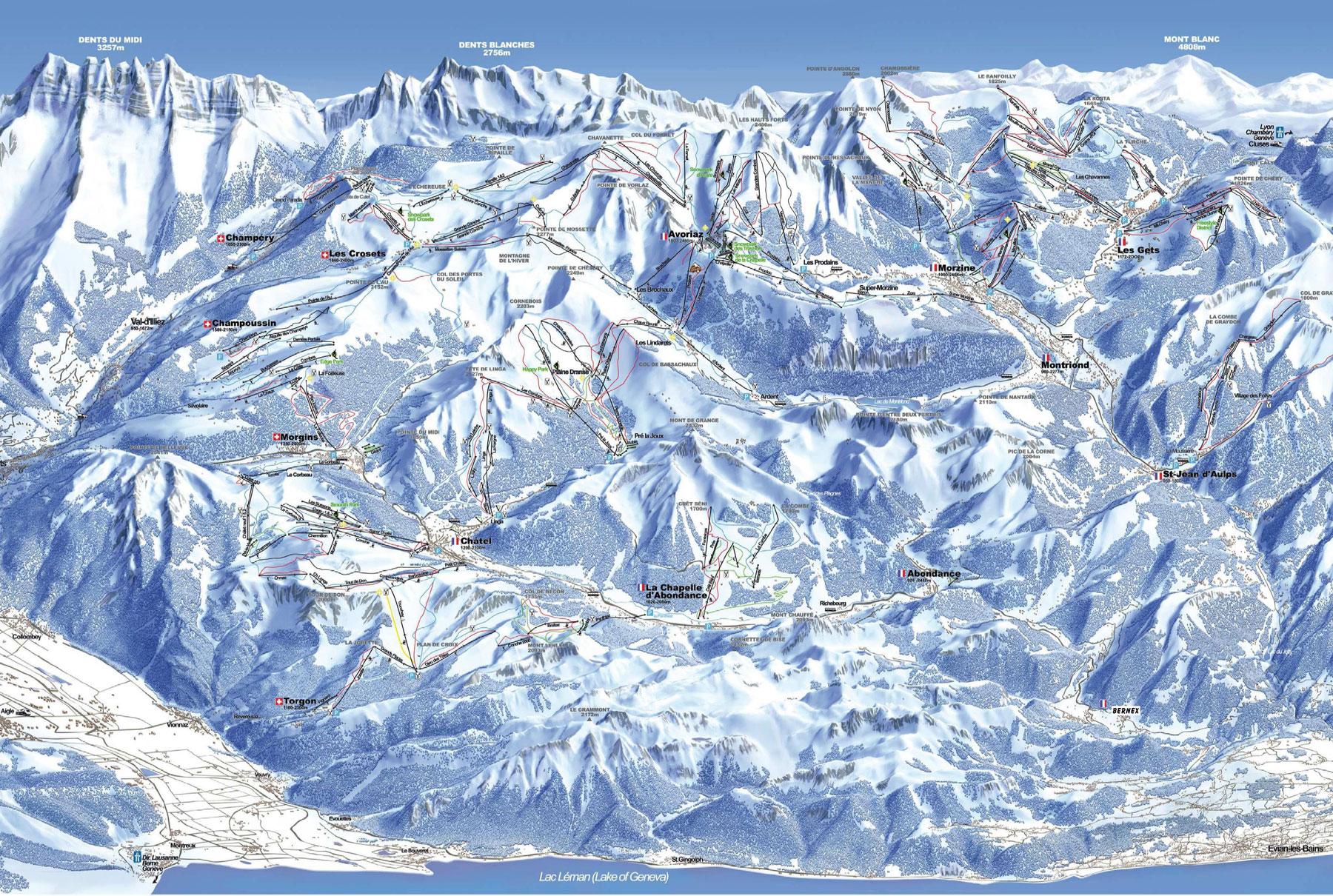 Chatel ski resort is attractive for all abilities, from easy green and blue runs to challenging reds and steep blacks. A run never to be forgotten is the Swiss Wall – one of Europe's most challenging ski runs! If you get cold feet when you look over the edge at the top, don't worry as there is an easier way down! Simply jump on the chairlift and watch from above. Chatel has easy links to the Portes du Soleil resorts of Avoriaz, Torgon, Morgins and Chambery plus the the wider Portes du Soleil ski area with over 650km of skiing and a total of 12 interconnected resorts. All of this can be accessed with just the one lift pass.
One of the most famous pistes in Chatel, in the eyes of children that is, is the Milka Run or La Piste Mauve. This entertaining blue run is accessed by the Super Chatel lift. Challenge children to follow the purple signs and discover a menagerie of life-sized 'chocolate' animals positioned along the piste. Remember to keep an eye out for the Milka Cow! If it's not on the piste, the Milka mascot can often be found handing out mini chocolate bars at the base of the lift.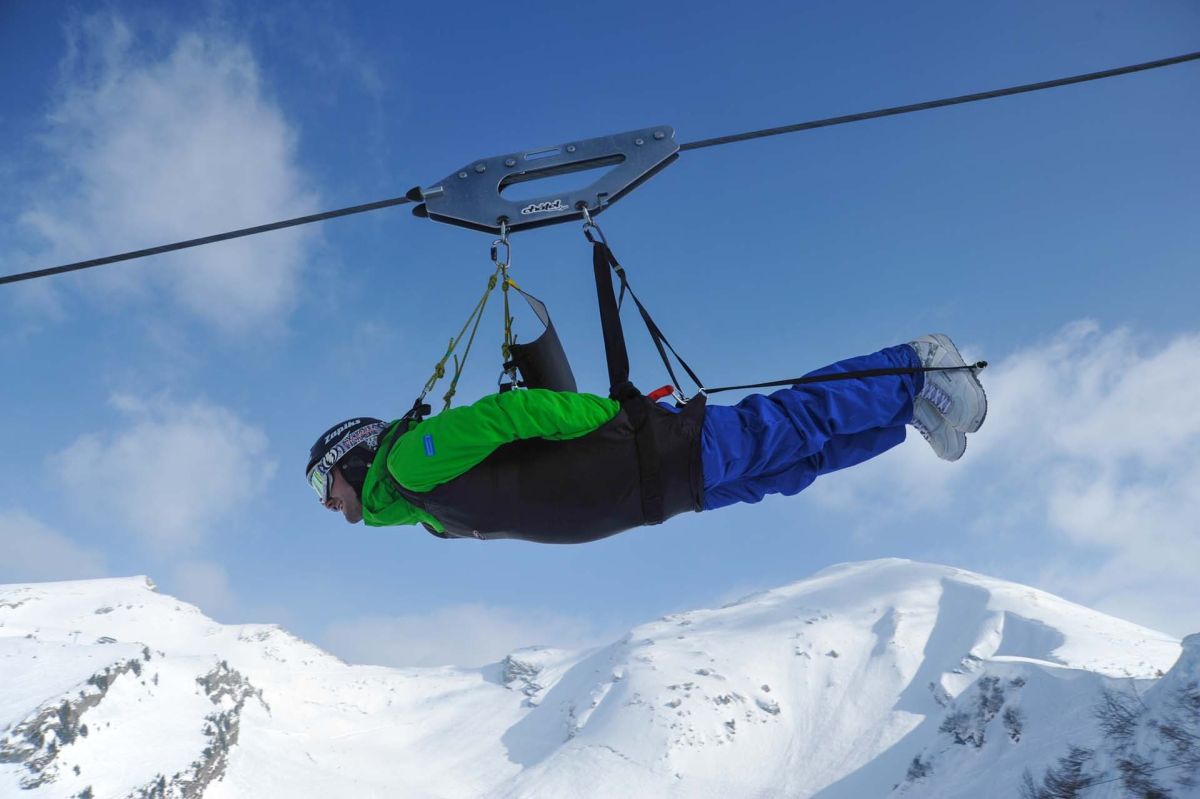 Chatel is not just about the skiing. Why not try snow shoeing, or take advantage of the many cross country trails, sledging and skating? Alternatively try your hand at electric mountain biking up the snowy mountain? For adrenaline junkies hoping for more excitement, the Fantaticable at Plaine Dranse should do the trick as you fly through the sky on a zip wire reaching 100kmph.
For something a little more relaxing there are several places in Chatel which offer spa treatments, or you can enjoy the relaxing ambience of Forme D'O Aquatic Centre with its indoor and outdoor swimming pools, a separate adults only pool, as well as sauna and steam room facilities. Don't forget a bit of retail therapy in the various lovely shops along Chatel's high street.
Chatel ski chalets have their own unique Savoyard charm and style and are dotted around the village and on the hillside. Here's a selection of a few of the best luxury chalets in Chatel with hot tubs, and beautiful indoor swimming pools.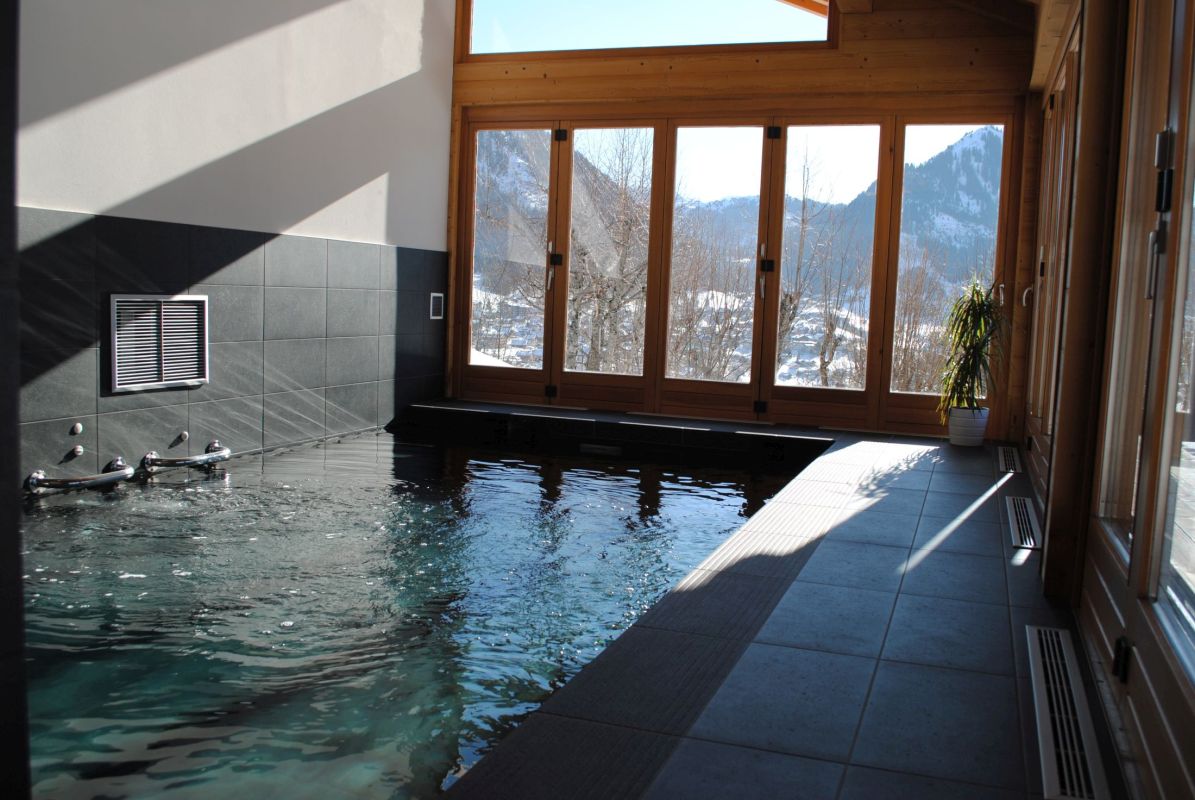 Maison Blanche et Verte, is located in a prime position with magnificent views of the valley and village below. This chalet has some superb features such as the fabulous 10-seater cinema with in-seat popcorn holders, and a fabulous spa featuring a 20ft indoor pool with swim and massage jets. Other wellness facilities include a sauna and a lovely massage room with sunken bath for private treatments. There is also a fully equipped, air-conditioned gym with TV, should you have the energy after a day skiing the Portes du Soleil.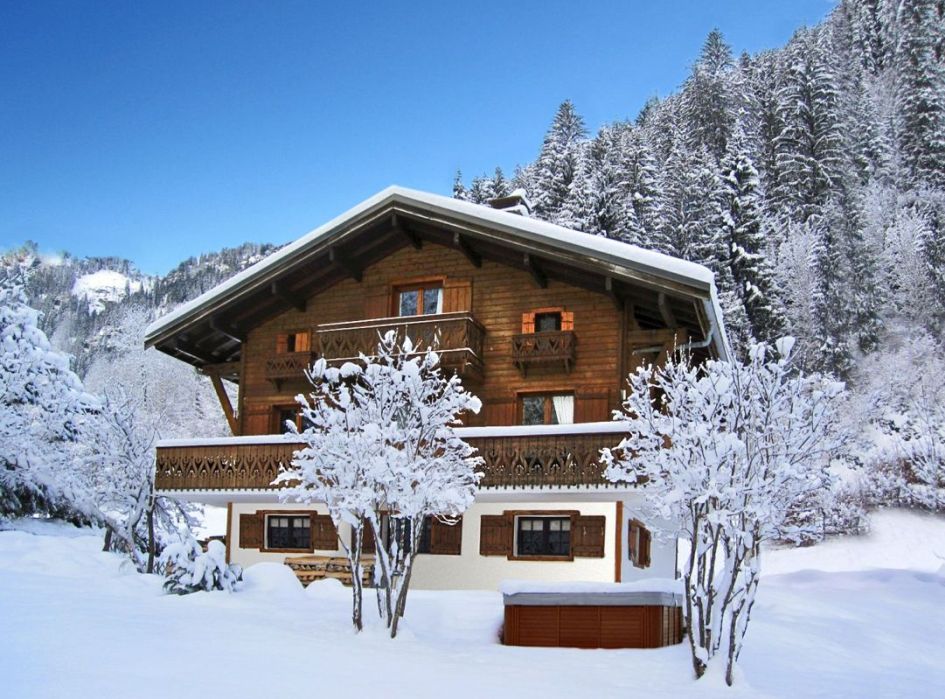 Arguably one of the most charming Chatel ski chalets. Chalet Isobel is a gorgeous luxury ski chalet in an excellent location close to ski slopes, shops and restaurants of the Linga neighbourhood in Chatel. It is a mix of traditional alpine charm with contemporary style, and all the facilities of luxury modern living, including a media den for movie nights and an 8-person outdoor hot tub to ease those aching joints whilst sipping a glass of bubbles!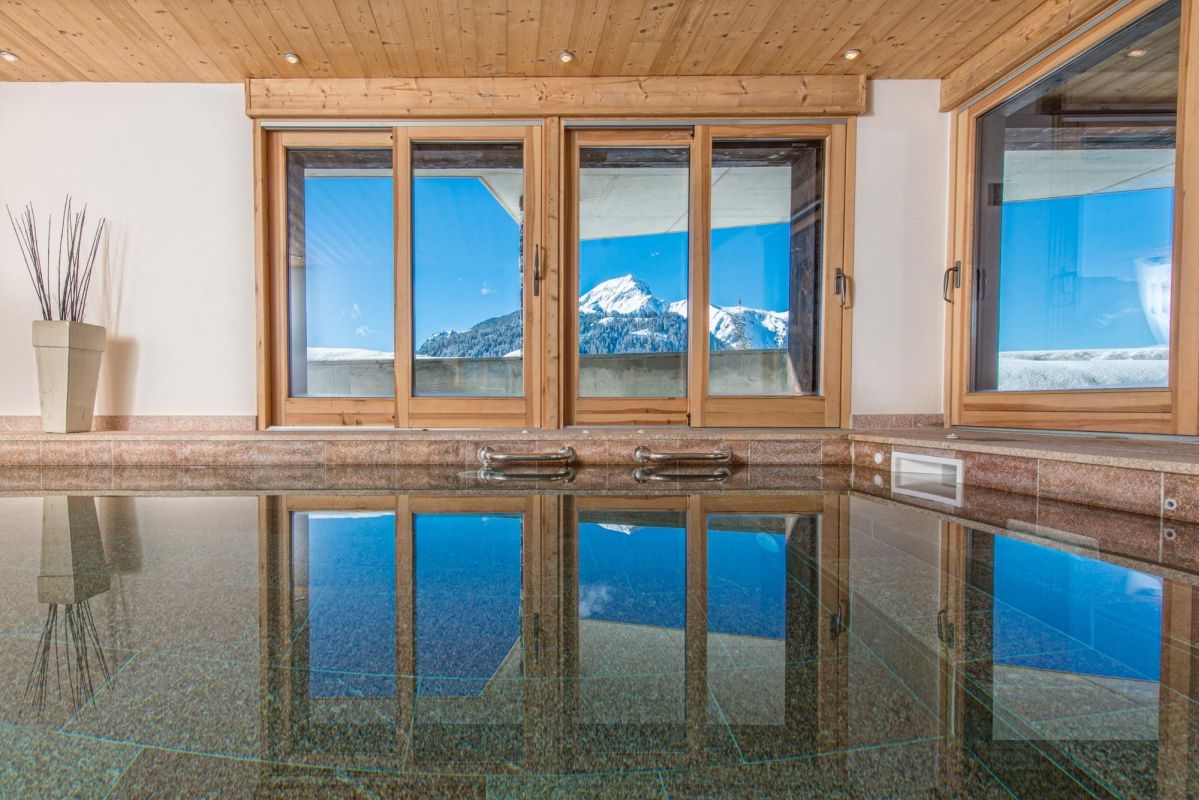 A stunning modern chalet with an elegant design and luxurious features. Chalet Neuf du Tenne is one of the highest chalets in the area. Enjoy the uninterrupted views from the chalet's large balcony that overlooks Châtel village, the Abondance Valley, and across the border into Switzerland. Chalet Neuf du Tenne's beautiful indoor heated pool is an ideal place to relax after a busy day of skiing the incredible Portes Du Soleil ski area, and comes complete with jets, contra-flow swim system and French windows leading onto a sunny terrace. Reserve this property for your next Portes du Soleil winter holiday, and you will be sure to spend a week being totally pampered at one of the most luxurious Chatel ski chalets.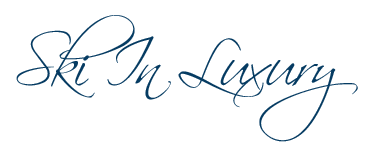 If on your next luxury ski holiday, you would like to ski in Chatel, do get in touch with our ski specialists who will be happy to help you plan your trip. Browse more Chatel ski chalets, reach us by calling +44 (0)1202 203650 or simply send an email and we'll help find the perfect property to suit your holiday wishlist.