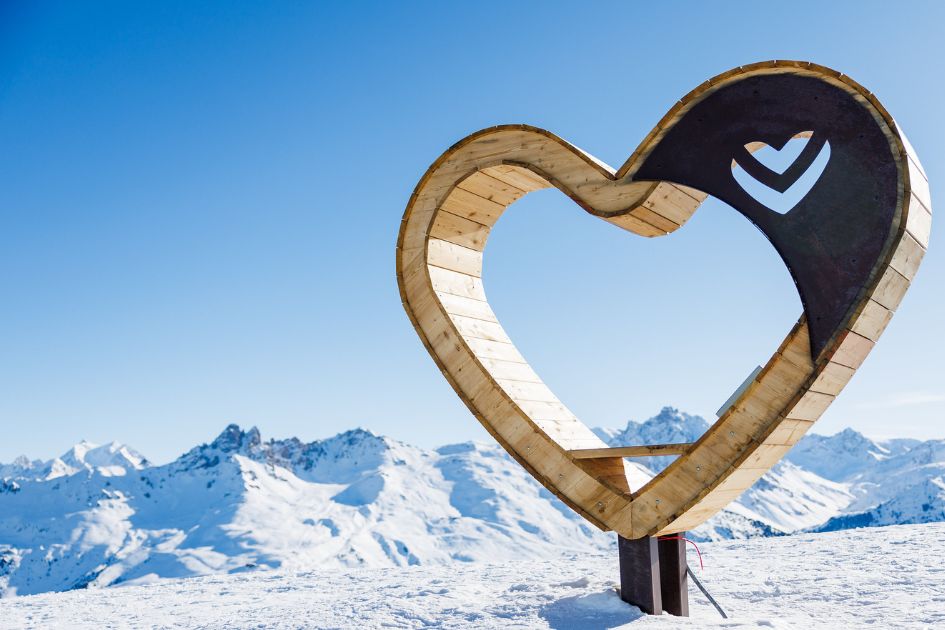 For skiing in the Three Valleys, Méribel ski holidays are a popular option for a variety of groups. Méribel Village is a quiet spot nestled just outside the main centre of resort. With unbeatable access to skiing in the Three Valleys, a superb route home, and all amenities close to hand, Meribel Village chalets truly are hidden gems.
We caught up with Vicky Desbois, Head of Marketing for one of our in-resort partners operating in Méribel. Here are her five reasons to stay in Meribel Village on your next 3 Valleys ski holiday…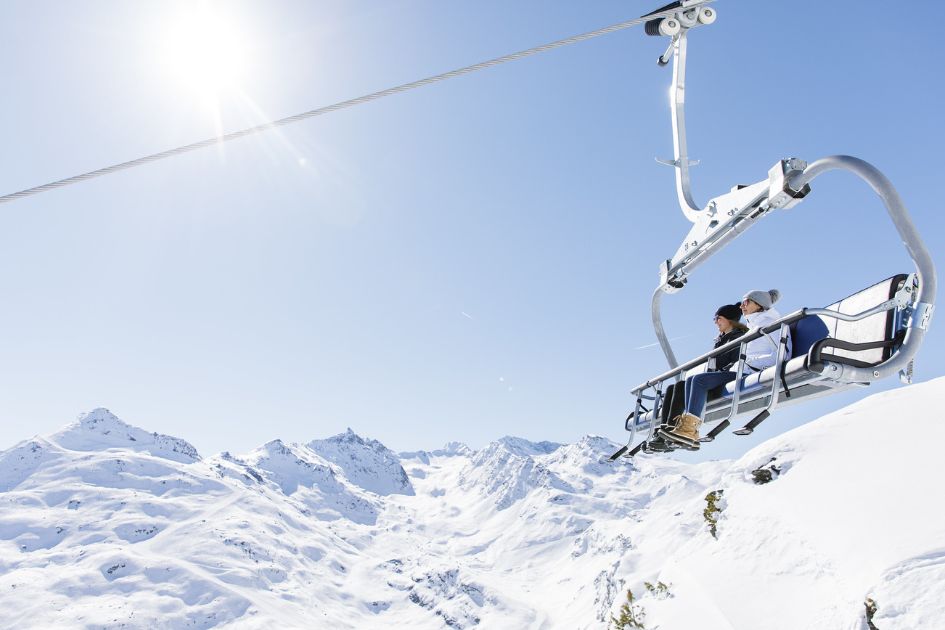 Chalets in Meribel Village benefit from incredible access to the world's largest ski area. The Golf chairlift never has a queue and takes you swiftly from Méribel Village to the Altiport and main ski area. Staying in Meribel Village chalets means you can take advantage of over 600km of interconnected slopes without the crowds!
Whether you're looking for the Best Ski Resorts For Beginners or somewhere in the Three Valleys For Families, then Méribel is the place to be. For luxury family ski holidays, Meribel guarantees slopes and terrain suitable for everyone from beginners to experts. In Meribel Village, finish your day with an easy blue run, Lapin, down to the centre and toward the direction of your luxury ski chalet.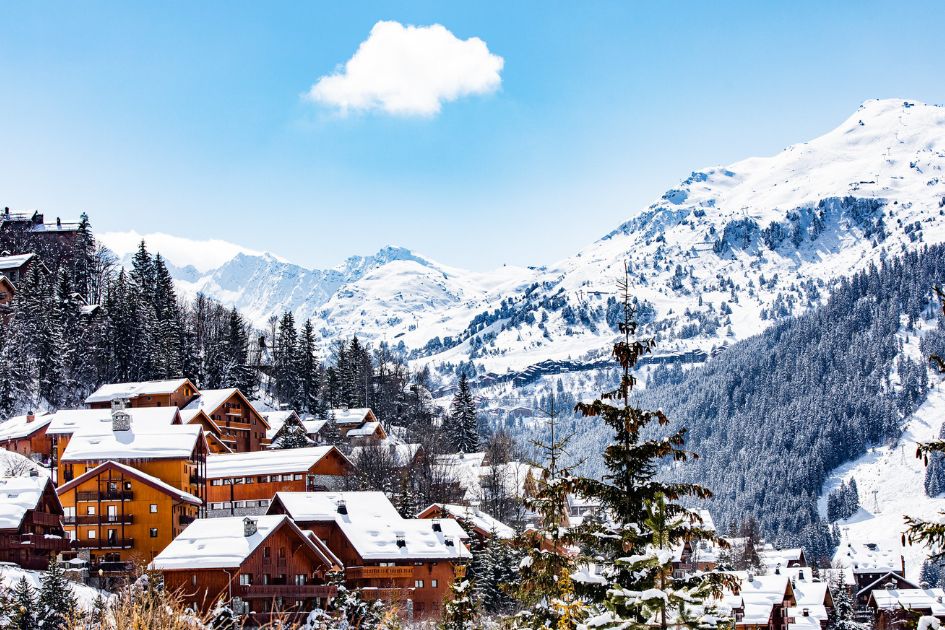 Another key point is that Méribel Village has retained its traditional Alpine charm. Visitors often note a relaxed, authentic atmosphere, as added to by the Meribel Village chalets' typical wooden aesthetic. The self-contained village has everything needed for your ski holiday in the Three Valleys, including a supermarket, bakery, ski shop, and restaurants. There's even a fantastic après bar – Lodge du Village – which hosts live bands almost every night, perfect for those long sessions before heading back to your Méribel Village chalet.
Méribel Village chalets offer unrivalled luxury. Unlike other parts of the resort, chalets in Méribel Village are located within walking distance of the Golf chairlift. Although many of the properties offer a driver service, opting for a ski holiday in here means you won't necessarily require it. Of course, it is still there should you choose to use it!
When it comes to luxury chalets, this underrated alpine village has plenty of choices for all occasions. Here is a selection of some of the catered Meribel Village chalets that we love: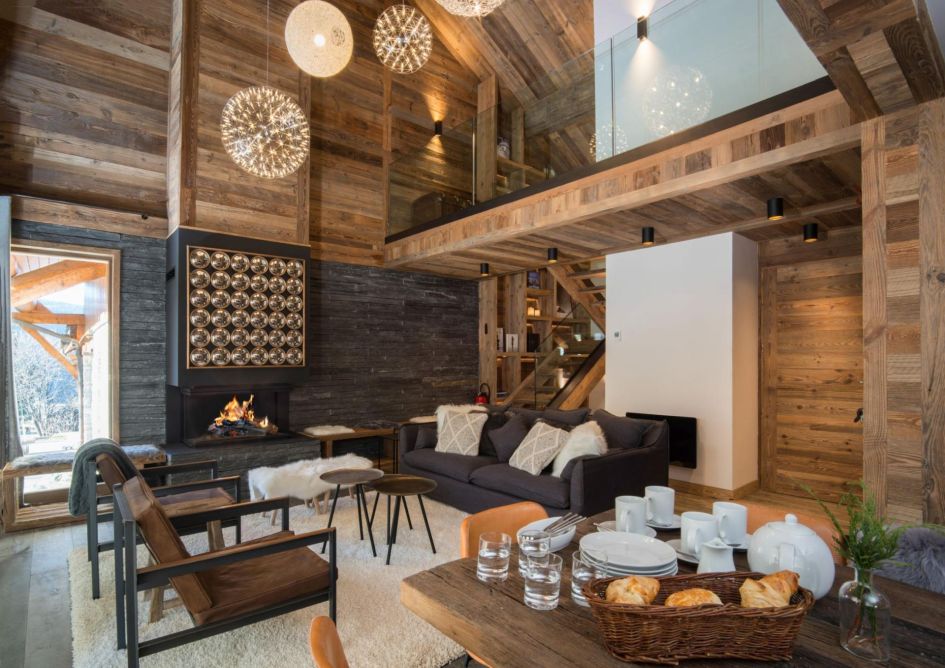 Accommodating 6–10 guests, Chalet Le Koissou is a luxury catered chalet in Méribel Village that is perfect for families. Le Koissou is well-positioned for a hassle-free ski holiday in Meribel Village; the Golf chairlift and Lapin piste are found within 180m from the chalet.
Inside this luxury Meribel chalet, modern furnishings decorate open-plan, chic interiors beneath magnificent high ceilings. The three bedrooms and a bunk bedroom (sleeping 4 guests) is a great configuration perfectly suited for family ski holidays.
Le Koissou features a generous catering experience, with bespoke menus, premium wines, and altogether fabulous cocktails. All in all, the adults will have more than enough to keep them occupied during extended après-ski sessions. As one of our luxury chalets with a hot tub, there's no better spot to unwind than on the outdoor terrace taking in the views…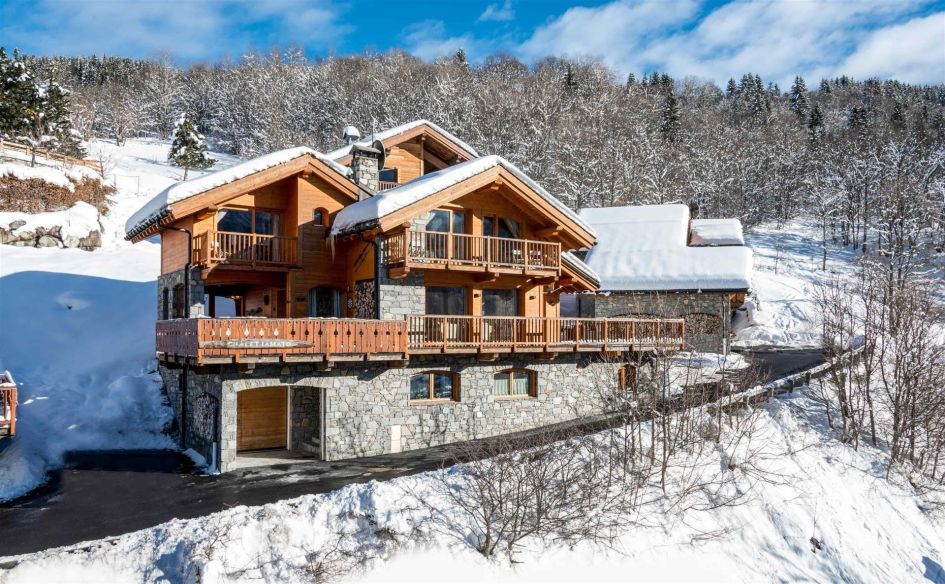 Chalet Iamato is the perfect option for large group ski holiday, sleeping 12-14 guests. Meticulously designed with elegance, taste and luxury at its forefront, this chalet in Méribel Village makes for a delightful getaway. And it's not just the chalet's cosy and alpine interiors that are sure to impress. Outside, this chalet's south-facing perspective captures unrivalled panoramic views across the Les Allues Valley. Complete with an outdoor bar, there's no better spot to soak up your sensational snowy surroundings than Chalet Iamato's terrace, a glass of bubbly in hand.
In terms of wellness facilities, highly desired after a day skiing in the Three Valleys, Chalet Iamato has you covered. An outdoor Jacuzzi, sauna and massage room await an afternoon of relaxation. Following your spa session, both table tennis and table football invites friendly competition between your party.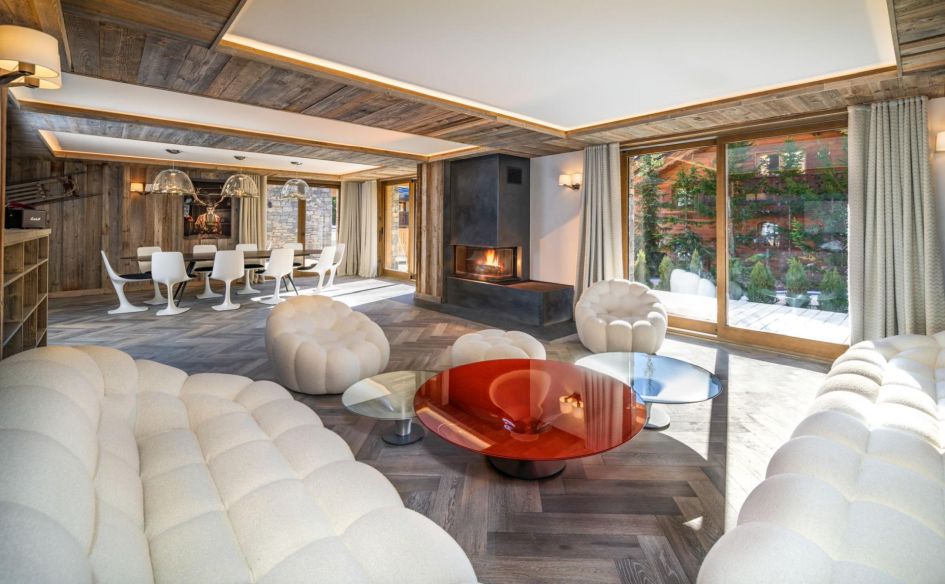 If you're looking for modern and contemporary living on your luxury ski holiday, look no further than Chalet L'Ours Rouge. Despite being a ground-floor apartment, L'Ours Rouge still guarantees the same luxury you'd expect in one of our Meribel Village chalets.
In the heart of the village, Chalet L'Ours Rouge is excellently located close to a number of local amenities. Complete with a beautiful open-plan kitchen-dining layout that oozes sophistication, space and style, the apartment's interiors provide ample amounts of room for 6–10 guests. For additional luxury, this Chalet L'Ours Rouge also joins our collection of luxury ski accommodation in Méribel Village with an outdoor hot tub!
Chalet L'Ours Rouge can be taken self-catered or as one of our luxury catered chalets in Meribel Village. A fantastic option for family and friends, the apartment has 3 luxury double/twin rooms and a quad bunk bedroom. Could this be the perfect choice for your next ski getaway to the Three Valleys?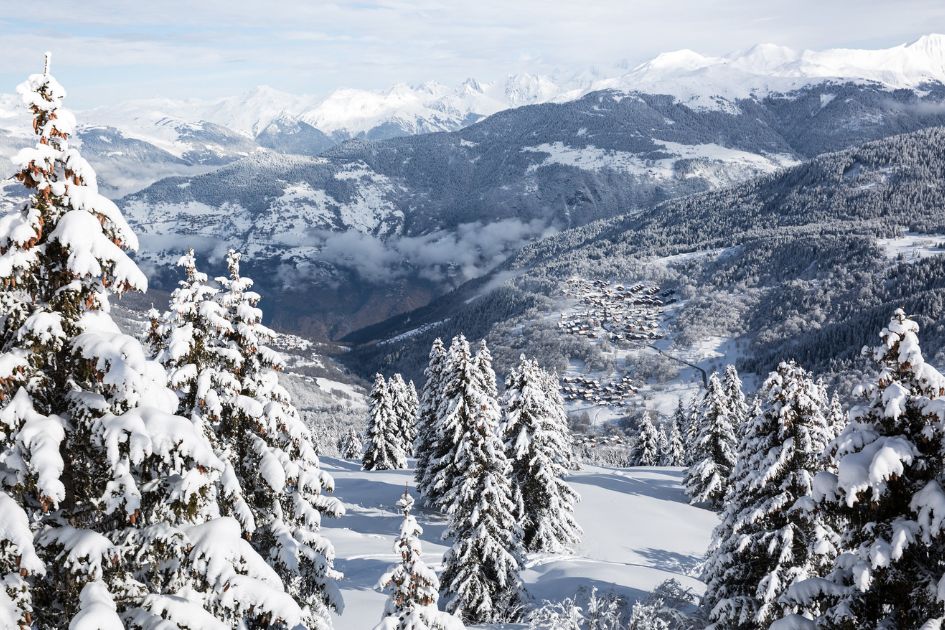 While Méribel Village has its own unique appeal, it's also just a short drive away from Méribel's bustling centre. Staying in one of our Méribel Village chalets means you are able to enjoy the peacefulness of village life, whilst also being in easy access to a wider range of restaurants, shops, bars and nightlife options. Additionally, the resort's free ski bus shuttle will transport you between all Méribel's hamlets, if you happen to travel without a car. You're never far from the action when you stay in any of the fabulous Méribel Village chalets on offer in the area.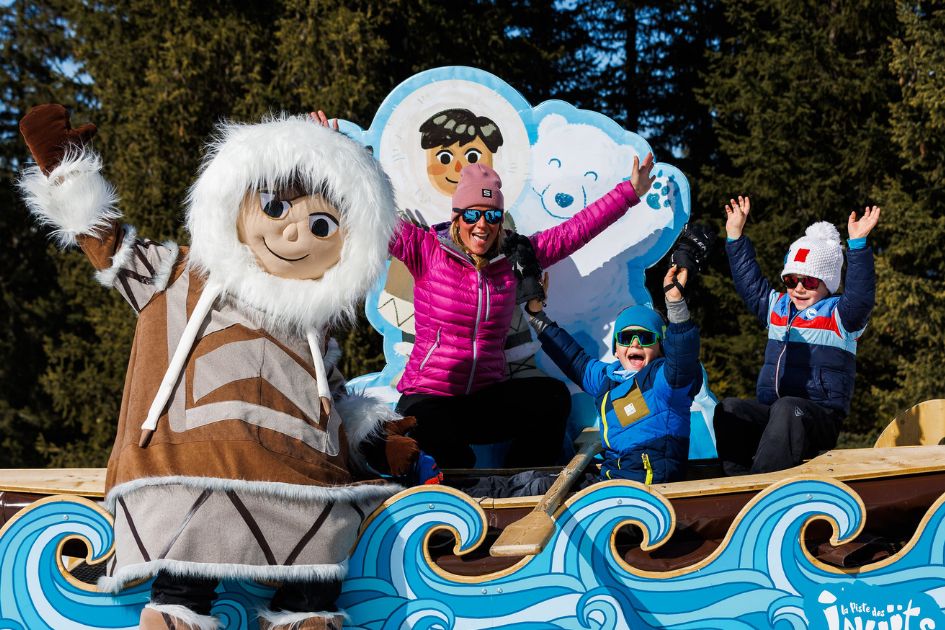 For family ski holidays, Méribel Village is the place to be! Known for its family-friendly atmosphere, the resort offers a relaxed ambience and easily accessible amenities. Kids love heading down the Lapin run at the end of the day, and taking the sledges out before dinner. With childcare options, beginner-friendly slopes and a range of activities suitable for all ages, Meribel Village chalets are never too far away from a range of excellent facilities and services for families.
In our opinion, Méribel Village has something for everyone. Why would you look anywhere else?

Thank you, Vicky, for your time and insights into why Méribel, and Méribel Village chalets, propose such a fantastic option for a range of different groups and requirements.
Does a luxury ski holiday in Meribel Village appeal to you? With all the reasons above, it's difficult to look elsewhere for your base when skiing in the Three Valleys. If you agree, make sure to get in touch with our friendly team of Ski Specialists. Give us a call on +44 1202 203650 or send us an email…