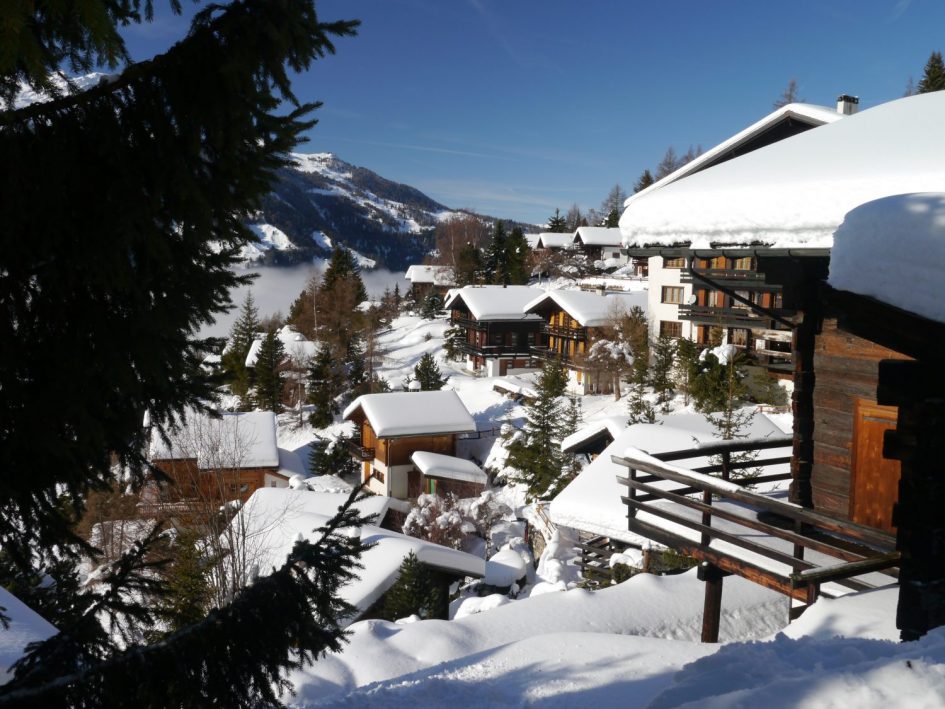 As resorts become more and more commercialised they often lose that alpine charm and tranquillity that most of us loved about finding a new resort or a quiet part of a well-known ski area. An area that offers amazing skiing and tranquillity in abundance is the ski area of Val d'Anniviers in Switzerland. Chalet owner Chris Carr has been telling us all about this wonderful area for years. We think its about time we let the secret out the bag and told you all about it too. Who better to give you the locals insight than Chris himself?…..
"From the moment that you leave the Rhone valley and start the climb up through the Val d'Annivers, you realise that this is going to be a very special destination. The twisting turning road, narrow bridges, sheer rock faces, and the silhouette of the Matterhorn on the horizon, draw you ever upwards to the village of St Luc."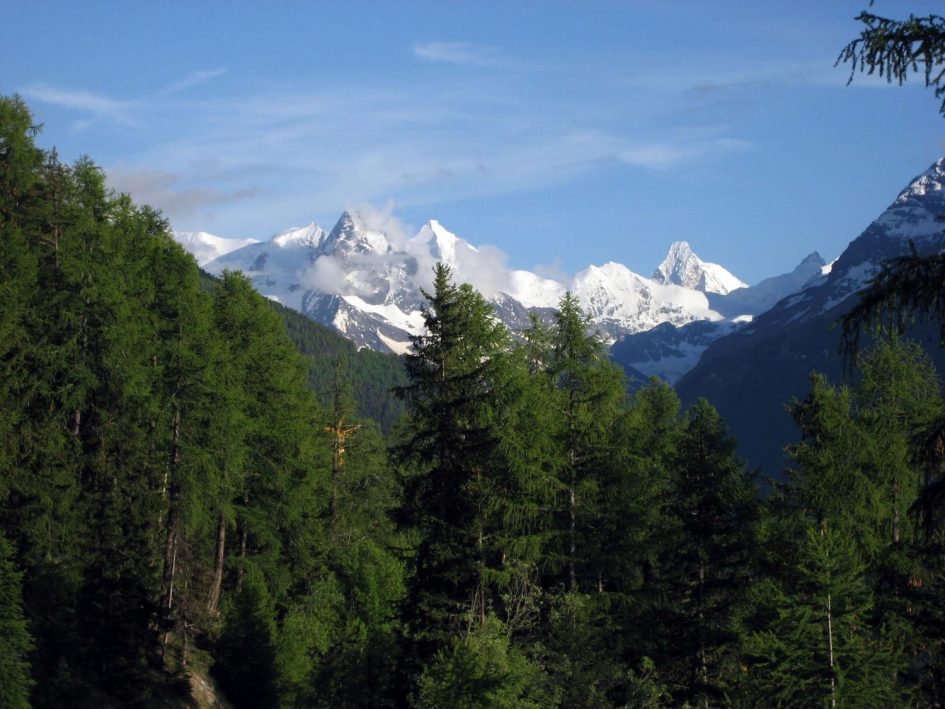 "Almost unknown in the UK, but appreciated in the country that is the home of alpine skiing, and with an excellent snow record, St Luc is that picture perfect Alpine village, totally unspoilt by the commercial development that blights so many ski resorts. Traditional timber chalets and barns cling to the mountainside and ski lifts are lost against the backdrop of mountains and forest.
The village is overlooked by the Matterhorn and the high peaks of the "Imperial Crown" and enjoys 300 days of sunshine every year. Great for perfecting the goggle tan!"
"Slow Skiing"… Slow Down and Look Around You
"If you crave a return to a traditional alpine village, beautiful scenery, uncrowded pistes and downhill skiing to suit all abilities, then St Luc will be a revelation. In place of endless shopping, noisy nightlife, crowds and queuing, you will find a charming and friendly village with individual privately-run hotels, mountain restaurants, shops and chalets."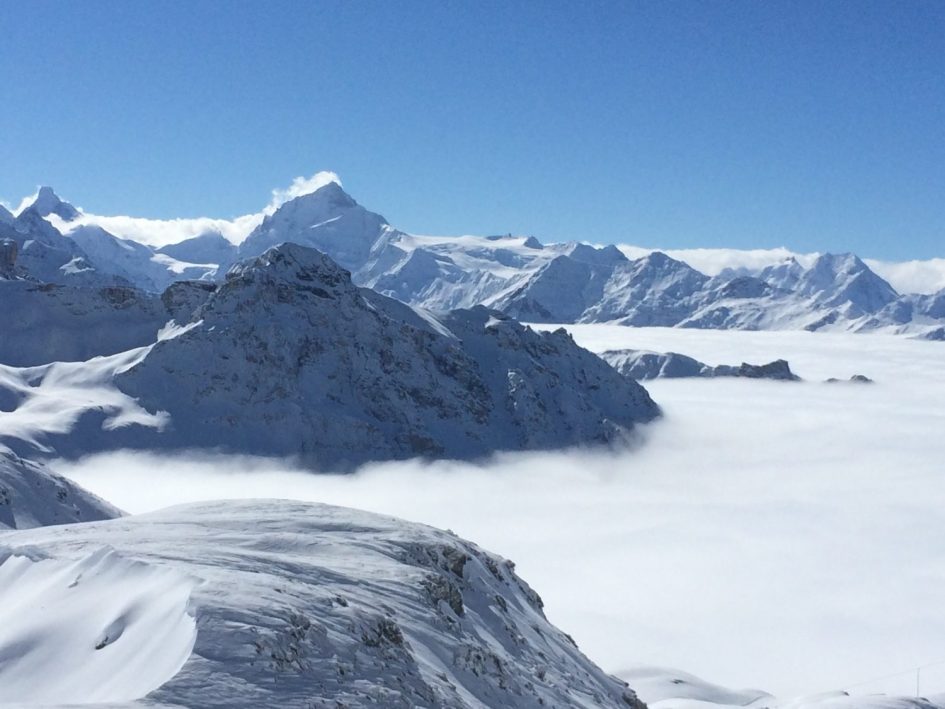 "The St Luc & Chandolin ski area, covers 65km of prepared pistes whilst the wider area of the Val d'Anniviers extends to 220 km. From quiet runs through the forest and back to the village, to the top of Bella Tola mountain at 3,000m there is something for everyone. The red run from Bella Tola to the Prilet restaurant in the village is very special and a dream experience when you find that you are on your own on a Saturday afternoon in early March!"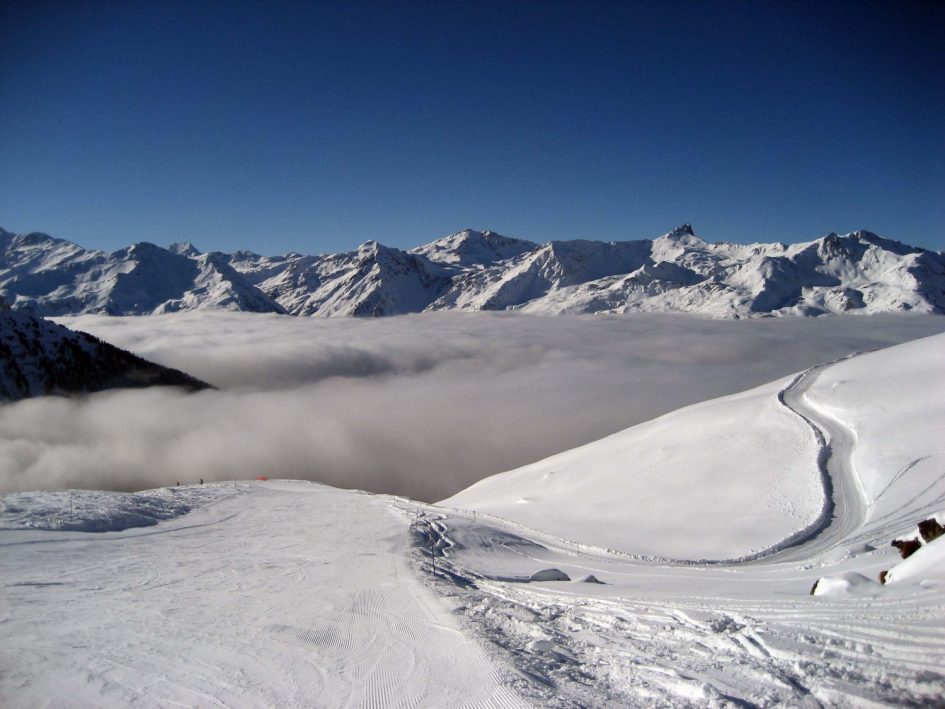 "The single ski pass also allows access to Grimentz, Zinal and Vercorin. All within about 35 minutes by road. For the perfect week, ski them all, and if your skills allow, some of the best off-piste skiing in Switzerland.
The Swiss ski school ESS St Luc provides excellent English speaking instruction and guides for beginners to off piste mountain trekking. Chabloz Sports has a full range of hire equipment to suit all skill levels."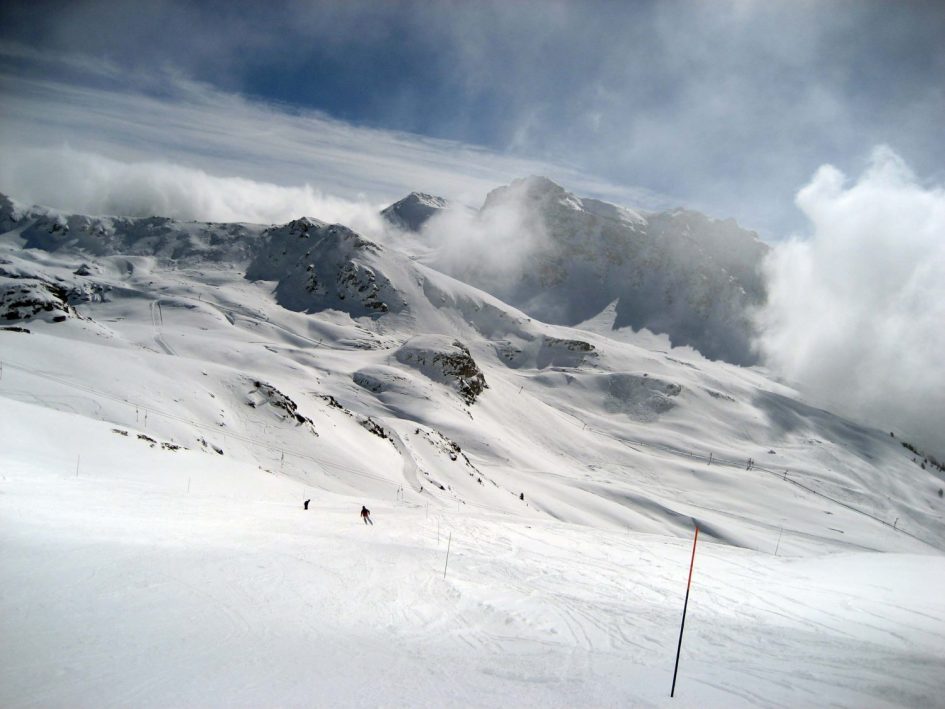 Where to Stay in St Luc
"I guess I am biased but where better to stay than Chalet Charr? On the outskirts of the village, is our unique architect designed, owner run contemporary chalet that caters for up to 8 people on an exclusive fully catered basis. Built in a forest clearing and close to the new Foret chair lift, the chalet is beautifully furnished and offers "hygge" style luxury, and a private driving service."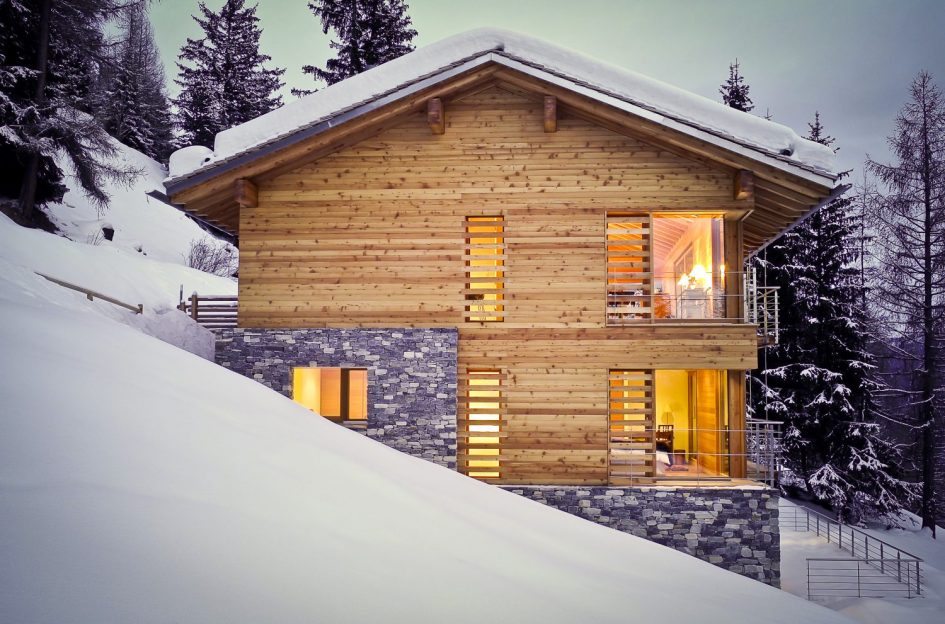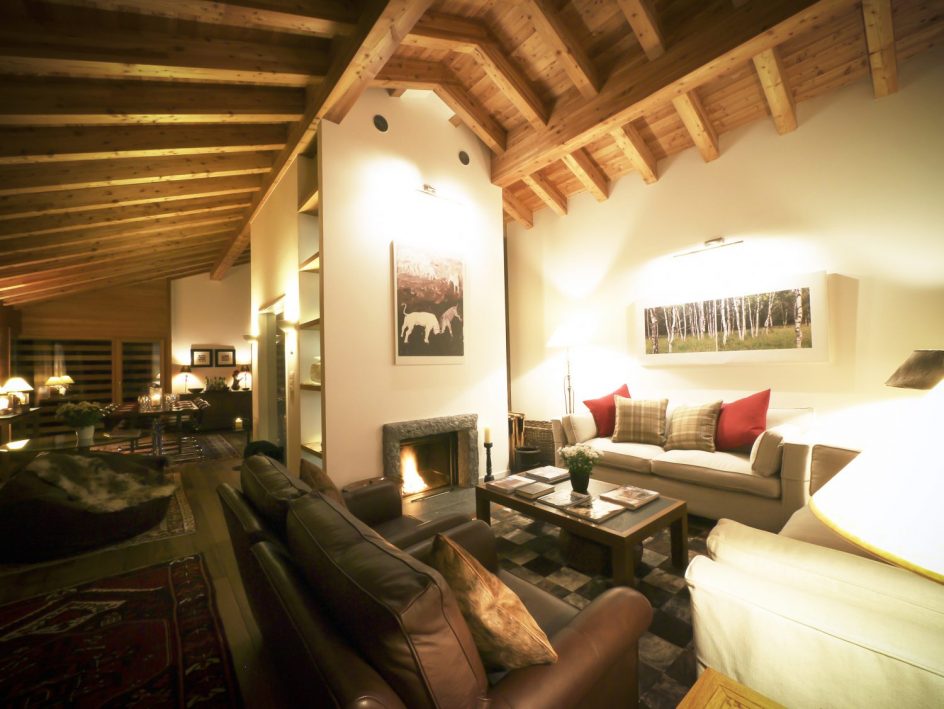 Where to Eat in St Luc
"If you are staying at Chalet Charr there is no need to eat anywhere else other than on the staff night off! The food is delicious and the ideal compromise between a good restaurant and the best home cooking.
Hotel Bella Tola has a very good French style fine dining restaurant, and Grand Chalet Favre a more cosy traditional feel. Prilet, Cabin Bella Tola and Cabin Illhorn are hard to beat for lunch on the mountain."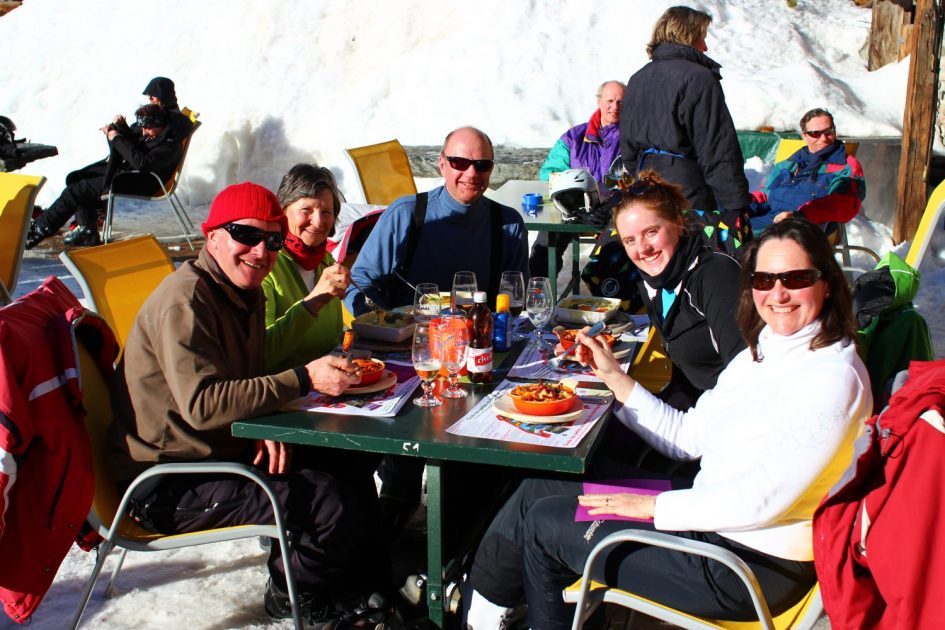 Key Facts about Chalet Charr and the Val d'Anniviers
Chalet Charr's fully catered costs are in Sterling and are the same as they were 5 years ago.
They include transfers for parties of up to 6 people.
They include chauffeuring throughout the whole Val d'Anniviers for parties of up to 6 people
This season a 6 day ski pass is CHF 278 Swiss Francs St Luc/Chandolin & CHF 307 Swiss Francs for the Val d'Anniviers. Verbier is CHF 373 Swiss Francs & Zermatt is CHF 380 Swiss Francs.
Coffee and Meals on the mountain approx 30% cheaper than the big resorts
How to Get to St Luc
Fly to Geneva airport, or direct to Sion airport, take the train to Sierre and a ½hr transfer to the village of St Luc. Chalet Charr offers an inclusive private driving service to transfer groups of 6 people or less. Both taxis and buses are always available.
So there we have it, a local's insight into the ski resort of St Luc and the Val d'Anniviers ski area. If you are looking for somewhere less commercialised than Zermatt and Verbier and without the high prices of Gstaad and St Moritz, then this stunning ski area could be the perfect destination for you.
If you would like more information on Chalet Charr and the wonderful Val d'Anniviers ski area then give us a call on +44 (0) 1202 203650 or send us an email.