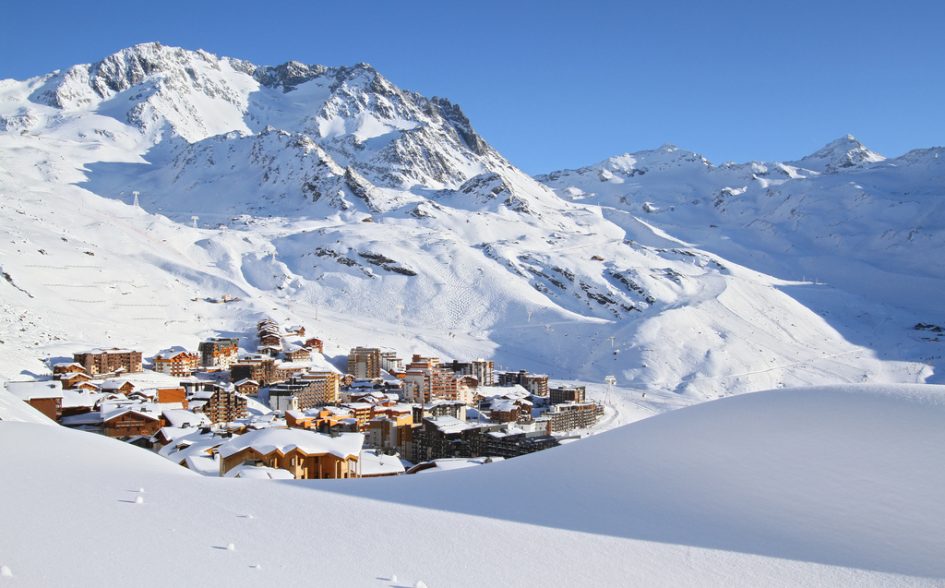 This week we explore the 5 best pistes in Val Thorens……
There is no better feeling when you arrive at a ski resort in spring than seeing large flakes of snow falling and hearing that it is going to keep on falling throughout the night. We woke up on our first day in Val Thorens, in the very well known Three Valleys, to find 40cm of fresh white powder surrounding us and blanketing the beautiful mountains.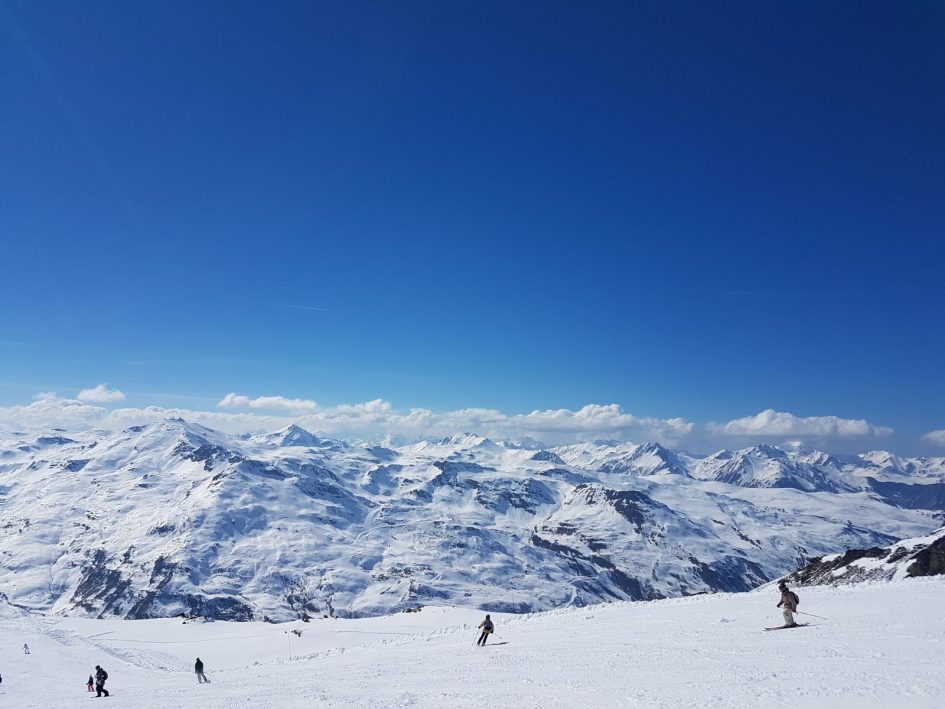 As you can imagine we were like kids at Christmas and rushed to get outside to explore all the pistes in Val Thorens, Meribel and Courchevel. However much I loved skiing amongst the trees in Meribel and enjoyed the wide open pistes in Courchevel, I thought I would stick to Val Thorens when it comes to picking my personal top 5 pistes. Otherwise you would end up reading a novel rather than a blog, needing tea on tap just to get through it.
So, here goes with my personal 5 best pistes in Val Thorens to enjoy whilst staying in this luxury ski resort.
Blue Piste Dalles
First up I suggest taking the Cascades lift where you can then cruise down the blue piste Dalles. This is a lovely wide piste, ideal for the improving intermediate skier, where you can enjoy the surrounding views of the ski resort whilst getting your ski legs back. This is the perfect piste to start with because if you are unlucky enough to have left anything back at the chalet this is the time to grab it as Dalles brings you right back to the centre of it all in Val Thorens. It's a perfect starter run for the whole group to enjoy and remember what it feels like after a year off.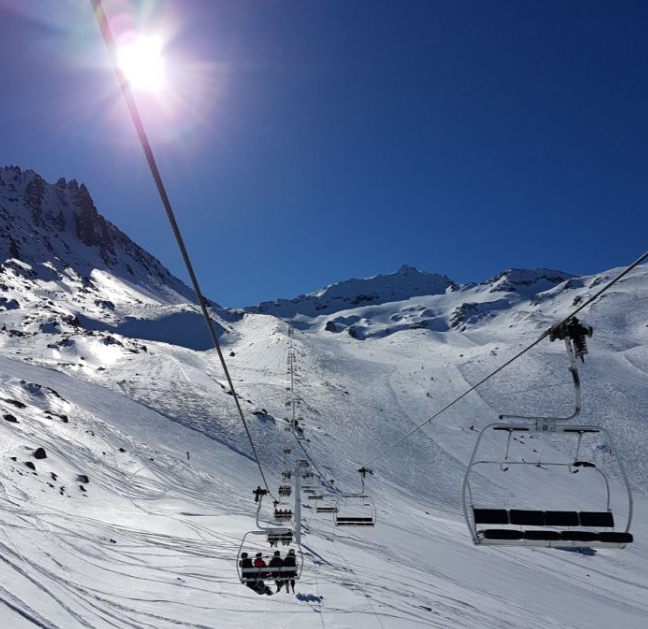 Red Piste Christine
Next stop I would suggest skiing down to the Peclet gondola and jumping on the lovely long winding red piste Christine, which once again offers fabulous views over Val Thorens. Continue on up the mountain by taking the Moraine chairlift and then the Col chairlift for some spectacular and quite breathtaking views of the surrounding mountains. At over 3,000 metres this is quite a special spot to ski down from. Just make sure it's a sunny warm day because otherwise by the time you get up there all you will want is a hot chocolate and somewhere to hibernate from the cold!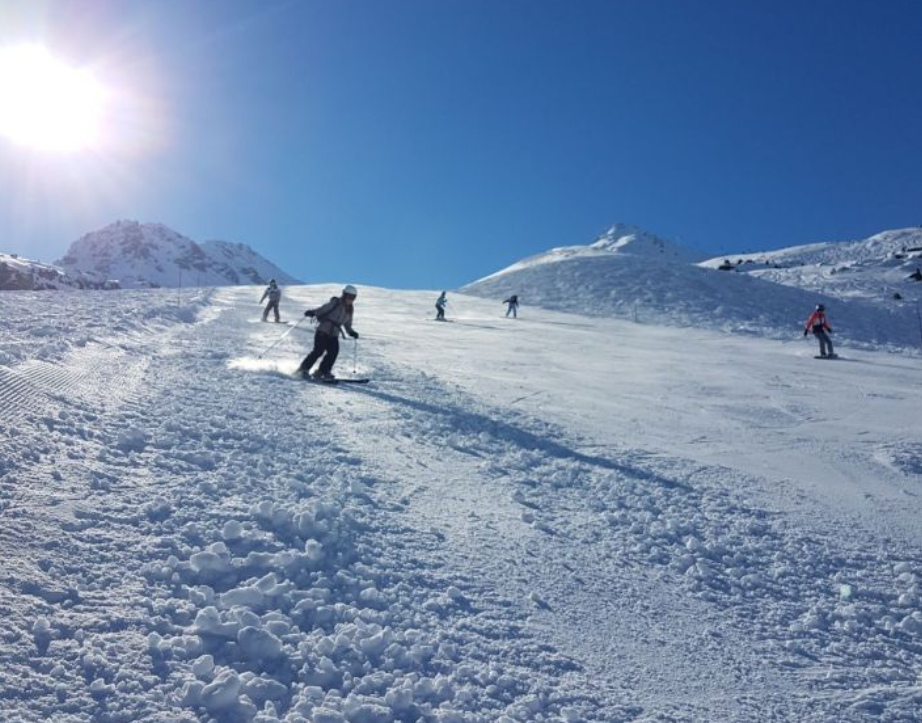 Red Piste Col

&

Blue Piste Genepi

As I've already brought it up once you might have realised that I'm a sucker for a delicious hot chocolate. For me a ski holiday is as much about the actual skiing as it is about finding the best hot chocolate and who can come away with the best panda eyes at the end of the week. If it's a slightly chillier day where you are most definitely feeling that fresh mountain air then I can't recommend highly enough stopping for a mid morning homemade hot chocolate around the open fire at Le Caribou. To get to this beautiful spot either carry on heading down from Col (if you happen to have taken my previous advice as it is a warm day) and then transfer to Genepi. Otherwise take the Moraine lift, where you will spot the red chalet of Le Caribou a mile off. Half way down the beautiful blue run Genepi, you will find what you're looking for and immediately be wrapped in warmth by the fabulous open fire and the lovely local hospitality.

If you happen to find yourself on the piste later on in the afternoon then continue cruising on down to one of the best apres bars in Val Thorens – Bar 360. The tunes will be blaring and the beers will be flowing.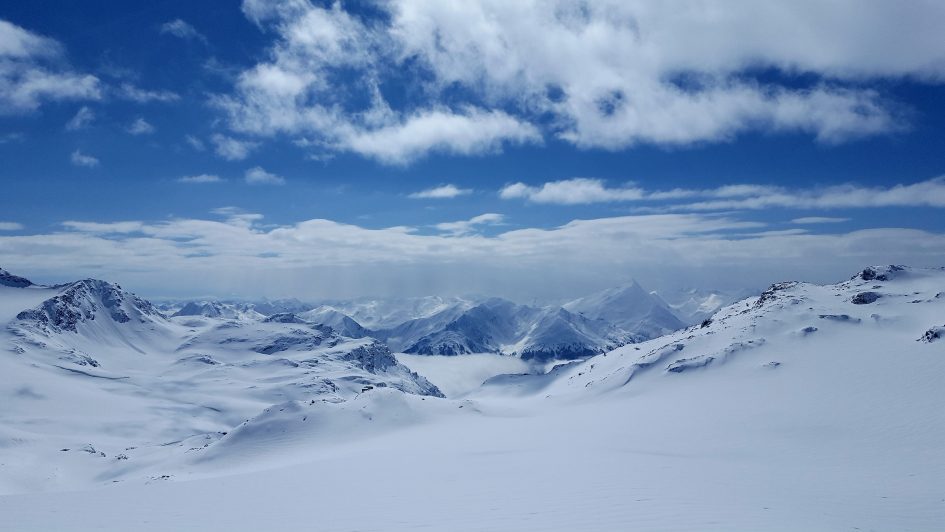 Red Piste Bouchet
Everybody has to have a wild card option and this is mine. For number 4 on my list of the best ski runs in Val Thorens, I would suggest getting up early and straight away heading towards Orelle. You are looking out for the Peyron ski lift before heading on up Bouchet, where two fabulous choices will be waiting for you.
You can spend a few minutes watching the crazy fools zip-lining across the mountain, known as La Tyrolienne and then continue down the sedate and very pleasant Bouchet run, or alternatively, be that crazy fool and give it a go. For 50 Euros you can enjoy 1 minute 45 seconds of pure adrenaline where you will race across the chasm at speeds of up to 105km and heights of over 3,000m, enjoying the spectacular views and getting to the other side (top of the Thorens gondola) in record time. Get there early to avoid any queuing!
Blue Piste Plein Sud
A trip to Val Thorens would not be complete without taking the Plein Sud lift as your final of the day. Why you say? Well quite frankly because you pass over one of the most famous bars in the Alps. It just wouldn't be right ski past one of the best apres ski bars in the Alps, so swing past the Folie Douce for some dancing on tables, in sync (or not) with the very talented entertainers. Unclip your skis and get the heart pumping whilst listening to that base thumping out of the speakers and watching the saxophonist, guitarist and singer entertain everyone from the balcony. It is a right of passage nowadays which even if you only do it once, is a must. The ski run itself is a crusy blue, but you may have to take it a little more cautiously after stopping at La Folie Douce, as everyone descends in some shape or form, back down to the centre.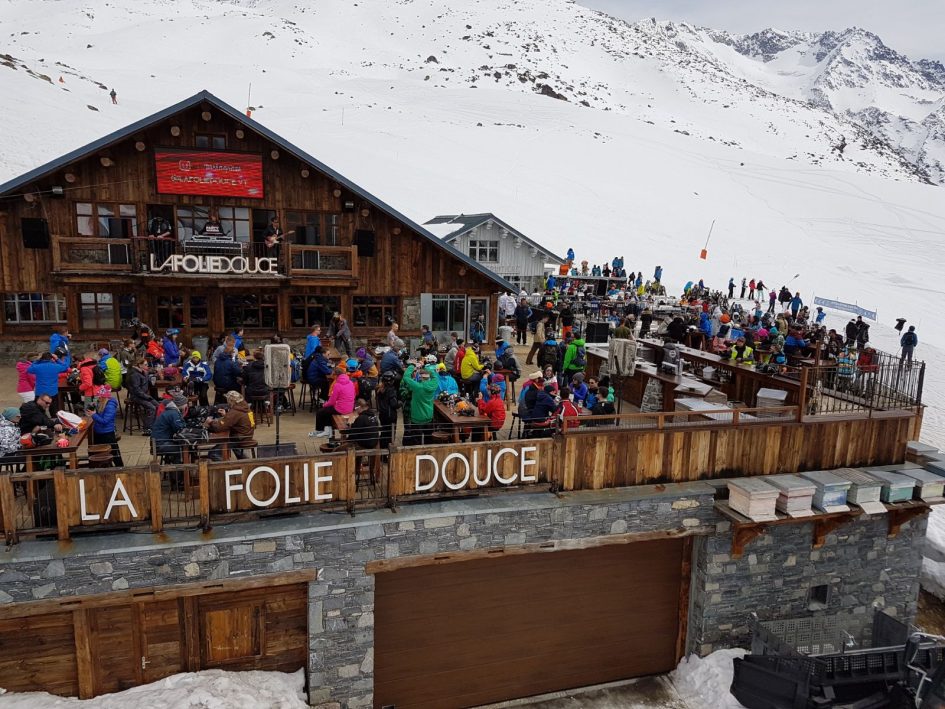 So there you have it, my top 5 pistes in Val Thorens, the highest ski resort in Europe. Which one are you raring to give a go? Are you more of a sit around the fire enjoying a delicious homemade hot chocolate kind of person, or are you the first in the queue for that morning adrenaline rush from throwing yourself off the side of a mountain? Or perhaps you are the first to get up on the tables and throw some shapes? It's 5 o'clock somewhere right, we're not judging!
If you just fancy a chat about your favourite piste in The Three Valleys or would like to discuss which luxury ski chalet you want to take your family and friends next season, then give the Ski in Luxury team a call on +44 1202 230 650 or pop us an email.