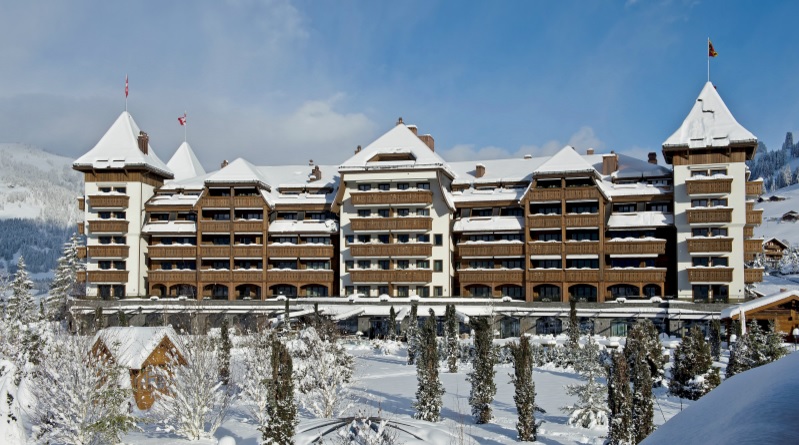 Last month I was lucky enough to experience first hand the jaw dropping The Alpina Gstaad. Without doubt, one of the most stunning luxury ski hotels in Europe and with facilities and service to match.
I spoke with Patrick Krummenacher, PR and E-Commerce Manager for The Alpina, and quizzed him on a few things that give The Alpina Gstaad that competitive edge….
Can you give us an insight into the history and development of The Alpina Gstaad?
The history dates back to the early 20's when the initial hotel – the Grand Hotel Alpina was first opened by the family Burri and passed on to three generations thereafter until 1988. Back then, Gstaad already had its first railway connection to Swiss cities and the hotel used to pick up all guests with its own carriage. Our property today however is an entirely new structure. After 17 years of planning, The Alpina Gstaad welcomed its first guests in December 2012, four years after the first ground was broken.
Over 400 skilled workers brought their expertise to the project, providing the very best quality across the board. The concept for the new hotel was implemented with empathy and expertise, taking into account the history and heritage, the location and the demands of multicultural international guests. With a view to preserving the hotel's originality and regional traditions, the project managers employed high tech innovations selectively and warily. Consequently, the hotel that we operate today offers a carefully curated blend of authenticity with modernity.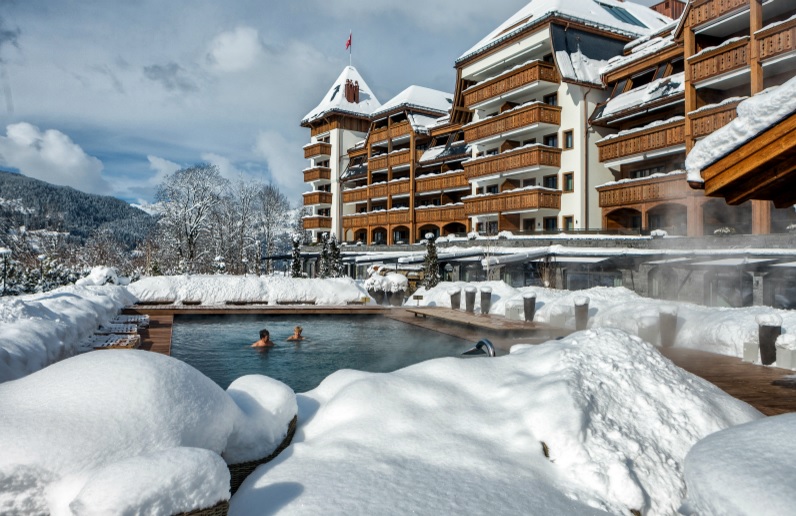 What makes The Alpina Gstaad stand out from the crowd in the ski world of
luxury hotels?
There's certainly no shortage of luxury ski hotels, so the guests of such are quite rightly discerning and selective. Fortunately we manage to attract a large percentage of repeat visitors thanks to our balanced offering.
The Alpina Gstaad is a refuge that maintains an Alpine style, while exuding elegance and convenience with its top-class facilities.
However, while the hardware definitely helps us to stand out, it's really the service, staff and our focus on meeting the exacting needs of our guests which is at the crux of our success. More and more, luxury travel clients are looking to connect with a 360 degree lifestyle brand, which offers a compelling combination of art, fashion, wellness and personality. We make it our mission at The Alpina Gstaad to deliver this in a truly exceptional way.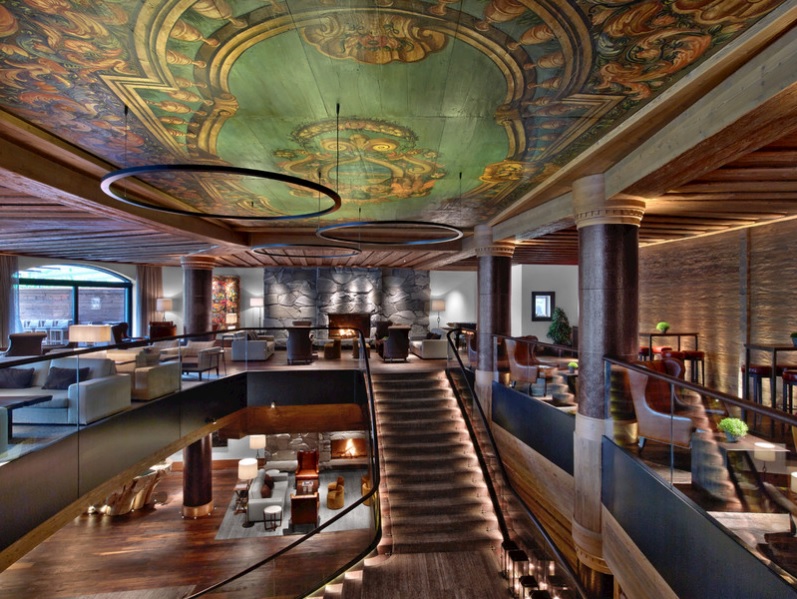 Tell us more about the array of dining experiences available in the hotel?
We take food very seriously at The Alpina Gstaad and offer everything from Michelin starred cuisine to fresh honey made by our on-site bees. We have three restaurants, including the first European outpost of MEGU – a contemporary Japanese restaurant. Very authentic and continually delivering fresh and innovative dishes, the MEGU was an instant hit with our guests and the Gstaad community. Then there is our traditional Swiss Stübli offering traditional Swiss fare such as raclette and fondue as the very embodiment of our Alpine spirit. For the ultimate in fine dining, our Michelin starred Sommet restaurant is where guests can experience award winning chef Marcus Lindner's creations.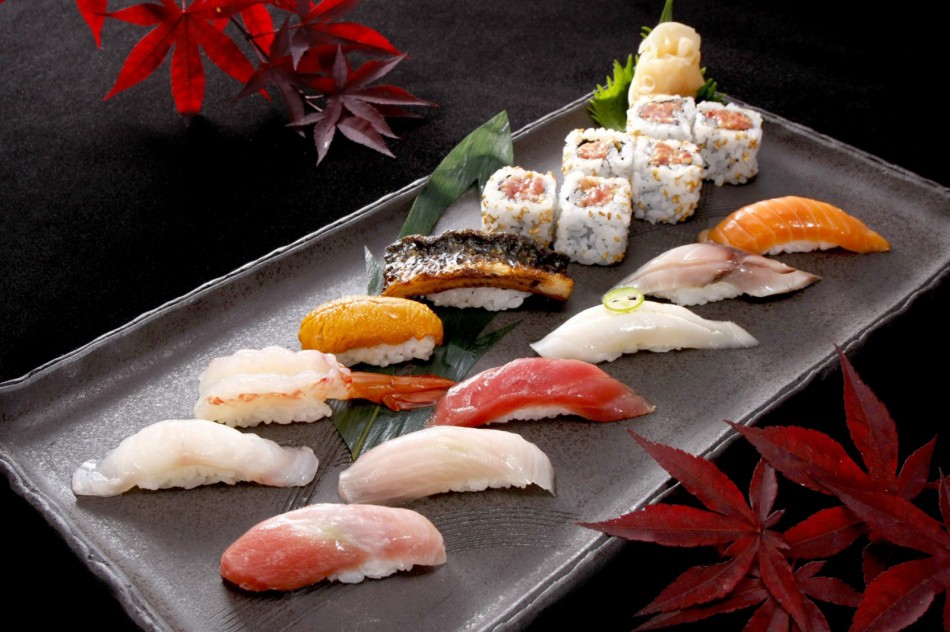 In addition to these, our Lounge & Bar offers a variety of easy and tasty dishes for all-day dining, while wine conousseirs will love our Wine Cellar, which boasts 1,700 bottles from some of the world's most celebrated wine regions. The bar's large table can accommodate up to eight people for a private wine-tasting session. This winter we will also be introducing a selection of organic wines to the list. Finally, we can also arrange tailor-made picnic baskets for guests to take with them on hikes or for a day on the slopes.
New for this summer we have also introduced our Healthy-Bar initiative, which is an optional alternative to the traditional mini-bar. Offered as an alternative to all guests, the Healthy Bar is filled daily with wholesome snacks and refreshments designed to boost the immune system and energy levels. Guests can tuck into gluten and additive free cakes, kale chips and 80% cocoa vegan chocolate, then wash it down with coconut water or a herbal tea. A healthy juice of the day is also available from the spa.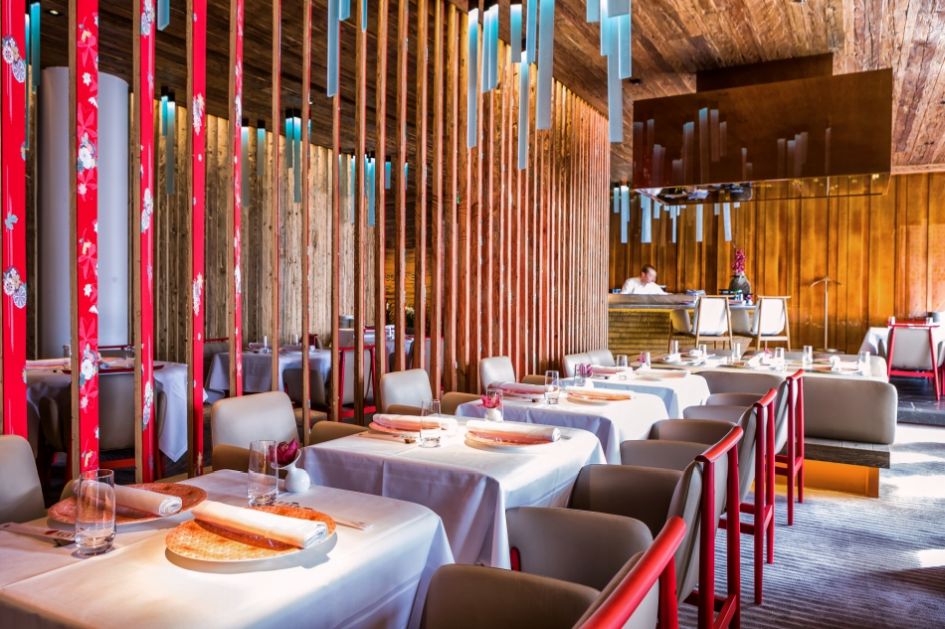 Why is The Alpina Gstaad a great place for both young and old? How do you
keep the younger generations entertained while their parents get their valuable ski time?
We welcome children – and their whole families – with open arms at The Alpina Gstaad. When the adults need a little me-time, the experienced and friendly team in our kids club offer complimentary day care and supervision for our youngest guests. Babysitting can also be arranged in the evenings for when parents might wish to sample the hotel restaurants or Gstaad nightlife. For slightly older kids wishing to explore on their own or work on their ski skills, our concierge is available to plan any kind of supervised activity with professional instructors.
We also receive a lot of bookings from multi-generational families travelling together and for this, our larger three-bedroomed suites including the Panorama Suite and new Chalet Suite are the perfect solution. Both of these have their own private kitchens and dining facilities, so are ideal for entertaining the whole family.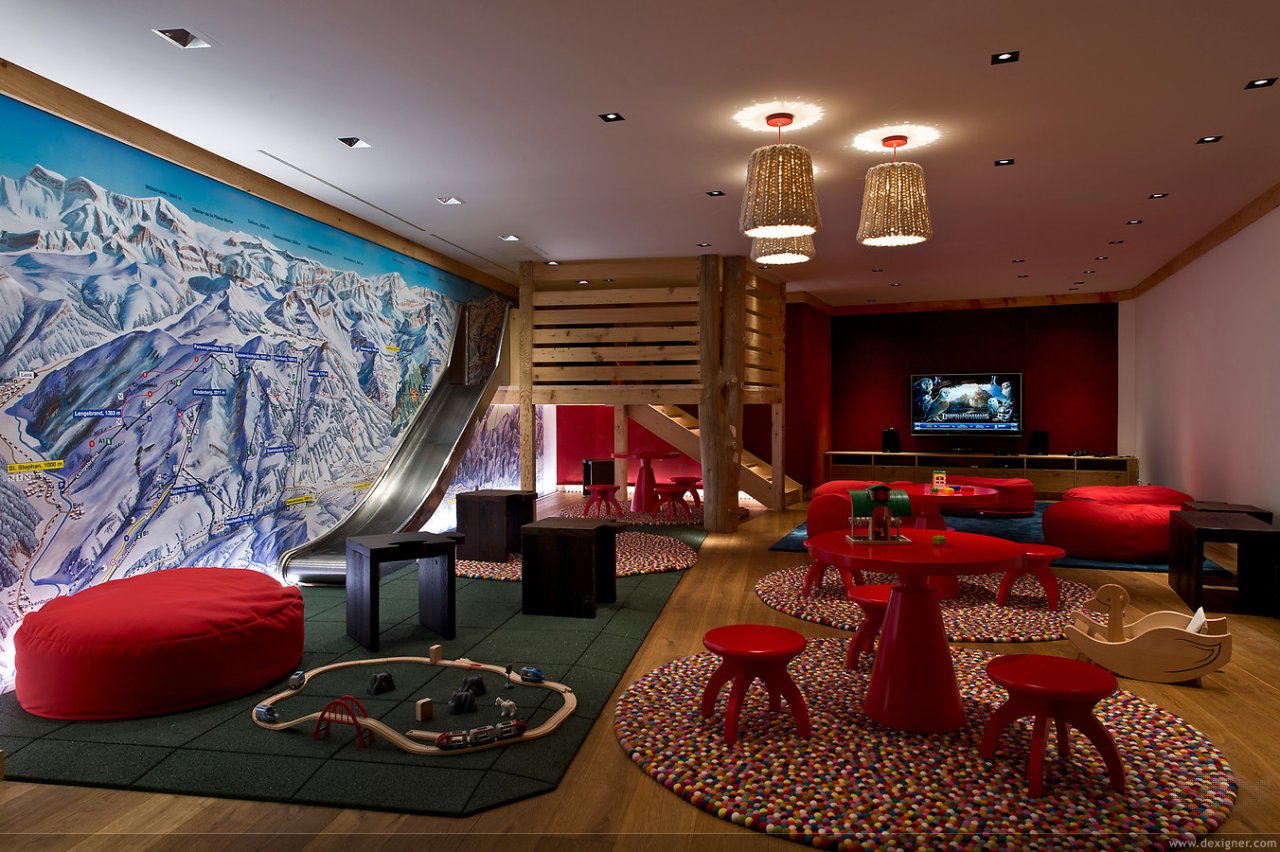 Tell us more about the thought process behind the "Silent Bracelets" – how popular do you find this unique idea?
These bracelets were first introduced as part of our "Silent Retreat" initiative, which is aimed at travellers seeking a getaway, but wish to avoid the daily "noise". On this four-day programme, guests relinquish all technology in favour of mountain views and indulgent treatments. They wear the Silent Bracelets as an indication of their desire to avoid any verbal communication. Feedback has been tremendously positive and many of our regular guests are keen to try it out for just a day. You would be surprised how liberating it is to leave your phone at the reception and really immerse yourself to the experience without any distractions.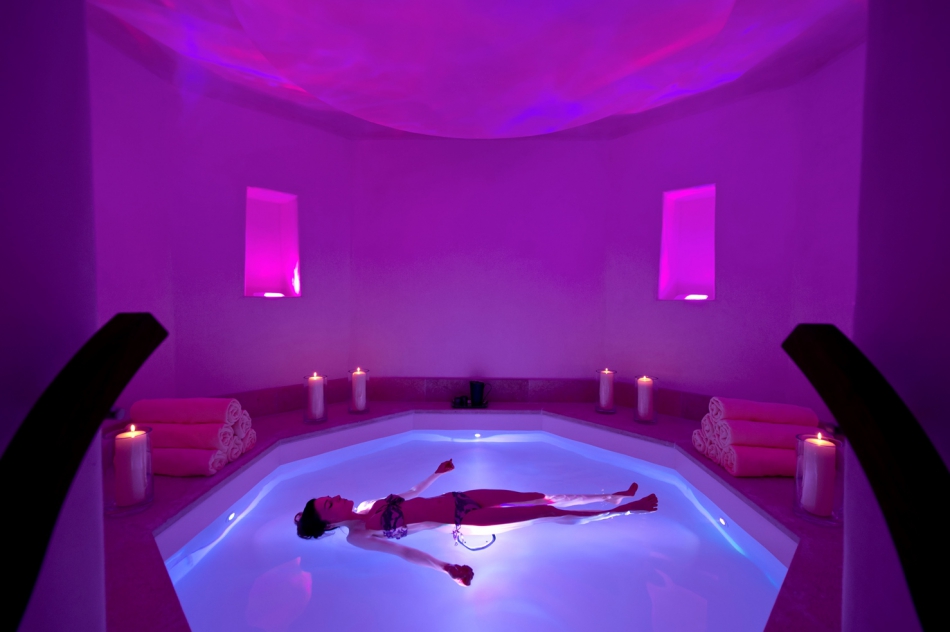 Wellness has become a more and more integral part of a luxury ski holiday. Can you give us an insight into the spa facilities on offer in The Alpina Gstaad?
Wellness is central to our offering here at The Alpina Gstaad, and housed right at the heart of the hotel, our Six Senses Spa is a true sanctuary of peace and wellbeing. Inspired by Asian traditions and drawing its energy from the Alpine heart of the Bernese Oberland, this serene space offers world-renowned treatments from product houses including QMS, ila and Méthodologie Biologique Recherche.
We have 12 treatment rooms, including a Flotation Room and a beautiful hammam, perfect for couple's treatments. The spa also includes an indoor pool, an outdoor pool in the garden, two Jacuzzis, a yoga studio, a fitness centre and a juice bar. Children can also splash around in their very own swimming pool complete with mini water slide. In addition, the male and female changing rooms have 'experience showers', ice showers with mini ice fountains, saunas complete with colour therapy technology, a hammam, hot and cold plunge pools, and a relaxation area with sensory pods and heated water beds.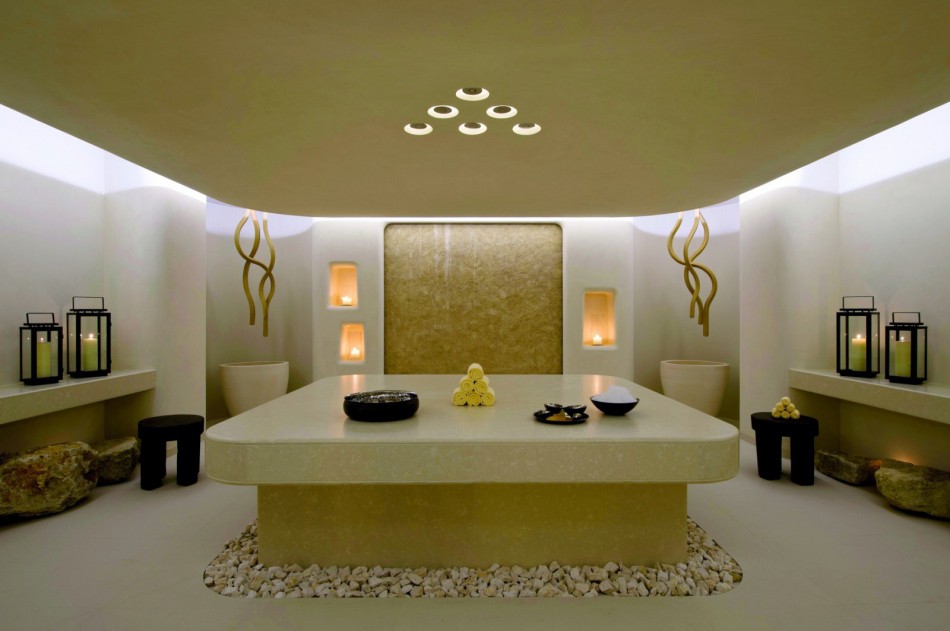 New for this year we have introduced the Six Senses Integrated Wellness Programme, which brings together the latest technology and in-house expertise to create individualised wellness programmes. Following an in-depth wellness screening and personalised consultation, a tailor-made programme is devised, that includes a spa treatment and wellness activity per day, as well as nutritional advice and support. Through nutrition, sleep, yoga, meditation and mindfulness, guests can address common concerns around digestion, weight loss, elimination of toxins and weakened immune system. We're proud to be the first hotel in Switzerland to offer this and it is already proving incredibly popular.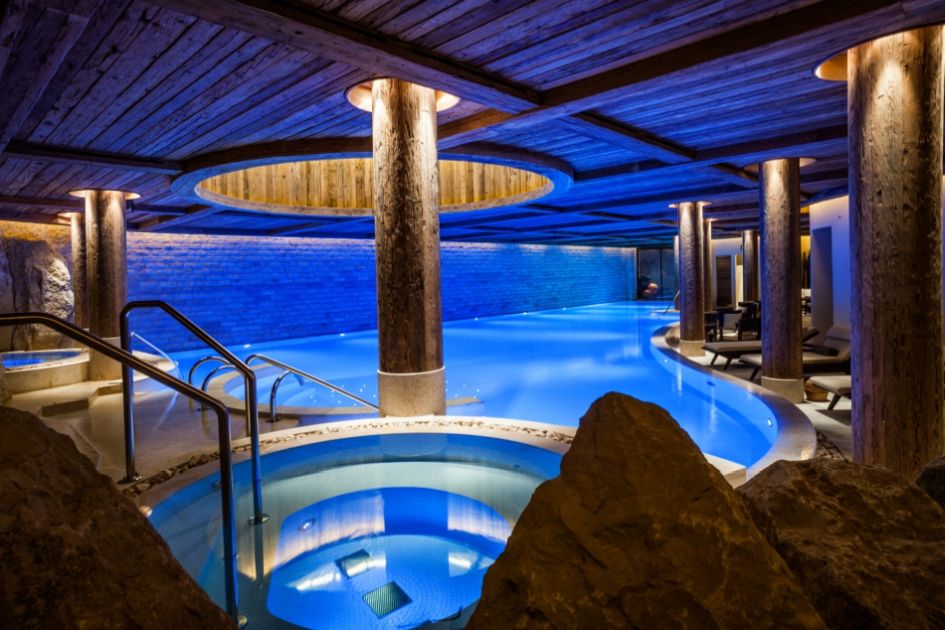 How do you plan to celebrate Christmas and New Year at The Alpina Gstaad?
This is one of our most popular times of the year and we create the ultimate festival ambiance here in the mountains. We appreciate that this is an important time to be with loved ones, so we offer all kinds of activities that make this a magic and memorable experience. Guests are indulged with treats and culinary specials, from Christmas cookie workshops for the kids to horse carriage rides through the winter forest.
New Year however, is all about the fireworks, unforgettable parties and dazzling entertainment.
What other special celebrations do you put on during the course of the winter season?
Our winter season kicks off on the 8th December and continues through to the 18th March 2017. This year we are excited to be hosting a special Gourmet Week from 8th – 19th February together with the chefs from London's famous Harry's Bar. And let's not forget about Valentine's Day, when the romantic side of The Alpina Gstaad is brought to the fore. Also, from 13th – 19th March we will be holding a special Tibetan Week with a monk in residence, introducing Tibetan yoga Lu Yong while also holding meditation sessions.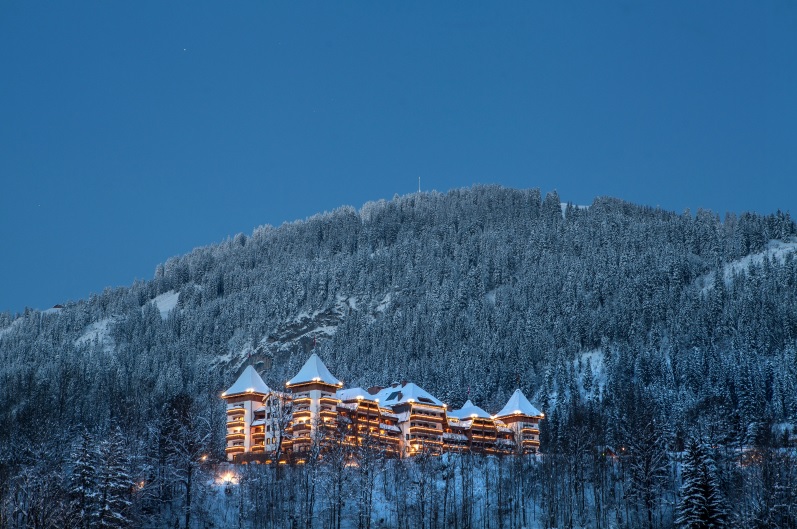 What is the most audacious request you have received and satisfied in the hotel so far?
We once had to fly in a huge Christmas tree by helicopter to the top of our Panorama Suite, since the requested tree did not fit through our corridors.
Explain to us your ongoing and future vision for the hotel
We are celebrating our 5th year anniversary this coming December and we are proud that since our opening, we have maintained true to our original vision and philosophy. We continually strive to go beyond what you would hope for from a luxury hotel, to anticipate our guests' needs and always to exceed their expectations.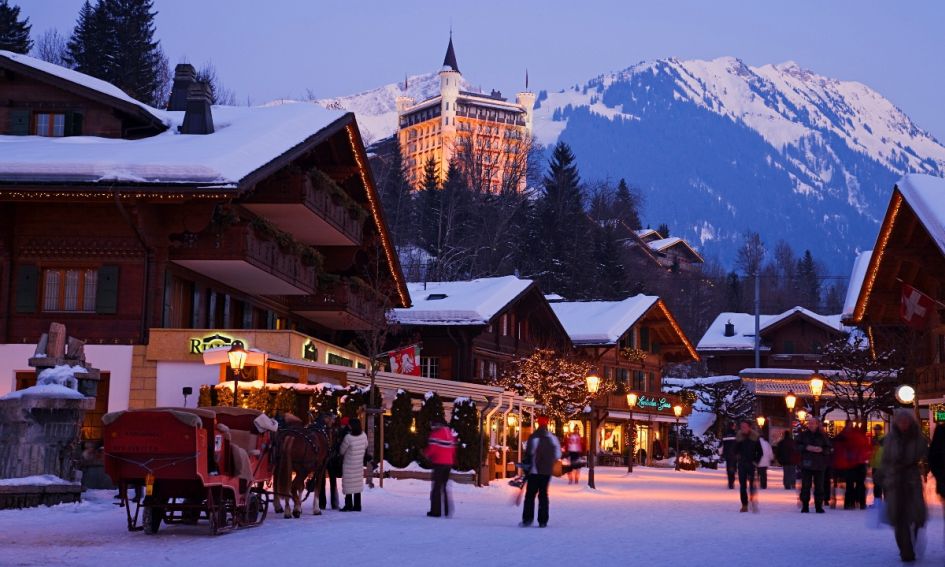 Why should someone choose Gstaad for their ski holidays? What makes the resort so special?
With 220km of runs, Gstaad is the largest and most diverse winter sports regions in Switzerland – with guaranteed snow. We have the only glacier ski region in the Bernese Oberland, so skiers and snowboarders can enjoy an exceptionally long season of winter sports. While the ski slope options are good and varied, Gstaad offers other winter sports too, from winterbiking and tobogganing, to ice sports and snowshoe hiking.
Ultimately, it's Gstaad's mix of world-class events, alpine authenticity, breathtaking landscapes and lively social scene, which draws people back. We keep reinventing ourselves without compromising on the local traditions. The world has always met in Gstaad and I am confident that this will remain a hot-spot for many generations to come.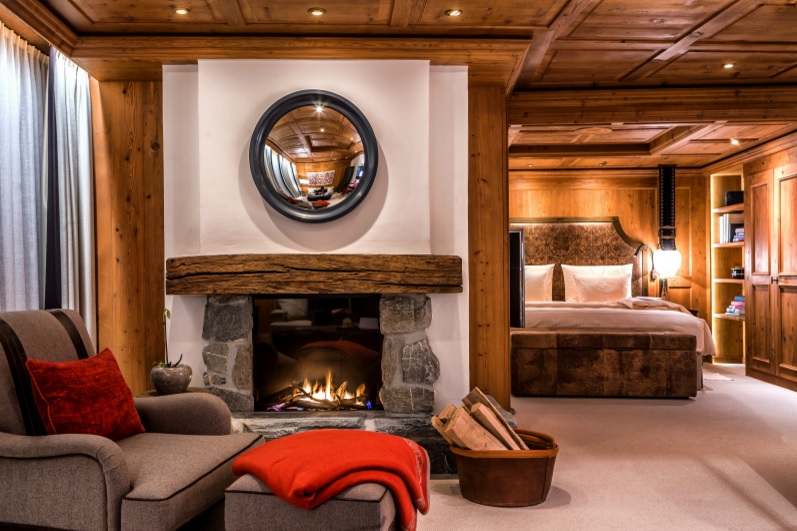 Outside of the hotel, where would you suggest guests of The Alpina Gstaad eat on the mountain and in the village?
I'm a big fan of the Restaurant 16eme in the neighbouring village Saanen, which offers a very intimate dining experience. It's a well-kept secret where you'll also find many locals eating out. A hot-spot on the mountains is the restaurant Wasserngrat which serves up fantastic and uncomplicated Swiss fare. Don't miss their famous dessert – meringue with double cream! And of course, our concierge can also make further recommendations according to our guests' particular needs and preferences.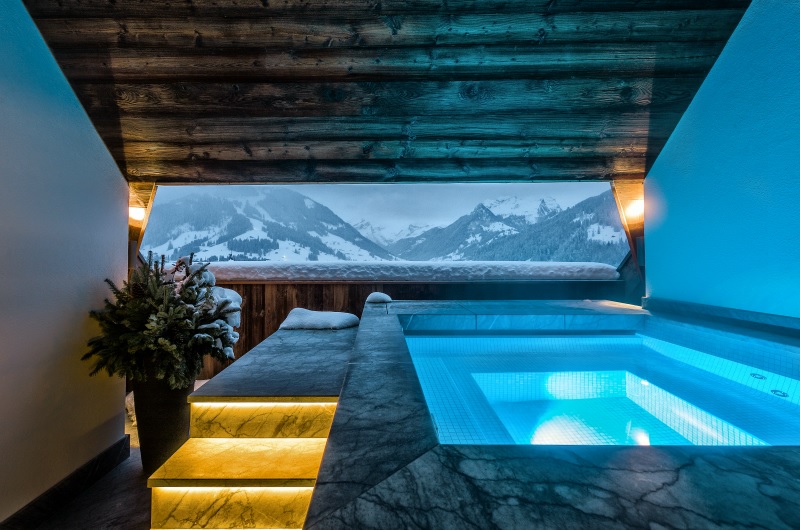 Thanks to Patrick for his time in answering our questions. I can assure you that if you were to pick The Alpina in Gstaad for your winter holidays, you will most definitely be "wowed". One of the very best luxury ski hotels in the Alps.
Contact us on +44 (0)1202 203650 or by email to book The Alpina Gstaad for your next luxury ski holiday.