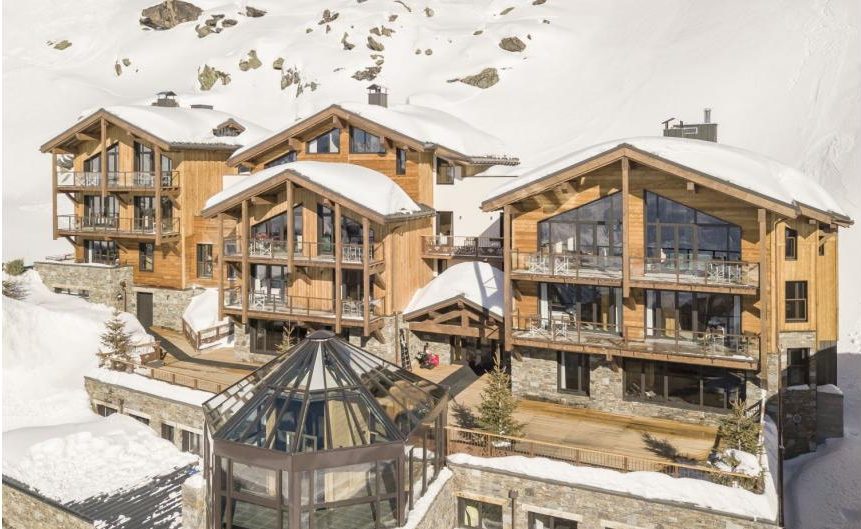 As the ski season comes ever closer we have been busy adding new luxury self catered ski chalets to our portfolio across the Alps. Here are our top new to portfolio self-catering properties in the French Alps!
Looking for a brand new luxury self-catered ski chalet in Morzine for this season? Chalet Genepi could be perfect for your group! This modern self-catered chalet combines style and location. The chalet has been designed by one of the leading designers in Morzine and is built with traditional timbers and contemporary fixtures and fittings of the highest quality. Chalet Genepi is ideal for a couple of families or a group of friends as all rooms can be either double or twin with the exception of the bunk beds. The standout feature which is sure to get a lot of use is the bar area complete with large screen TV and pool table!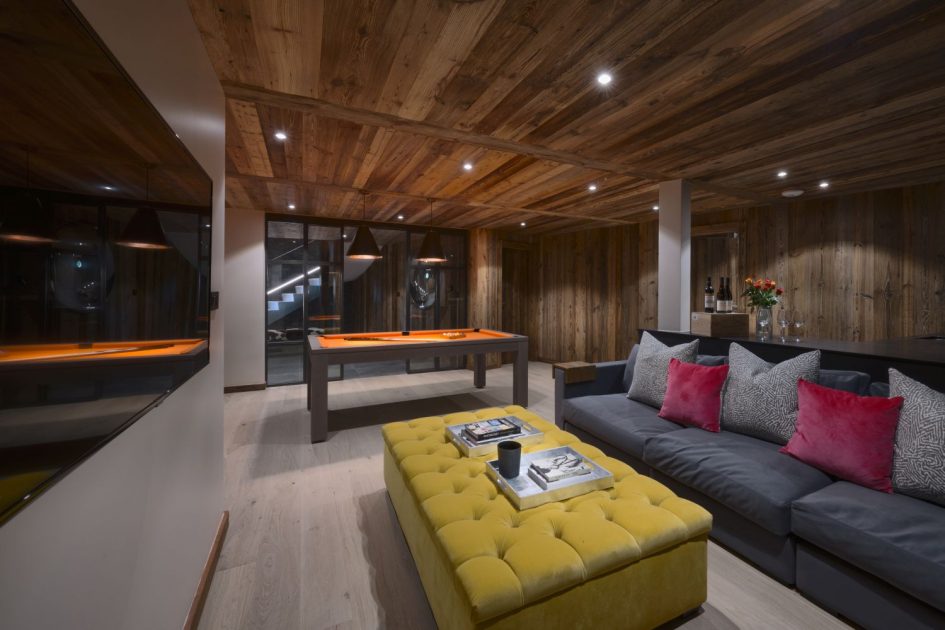 For small families looking for a self-catered ski holiday should take a look at The Bungo. This recently completed apartment has been finished to a high standard with all the latest technology one would expect and it also has the bonus of an outdoor hot tub. Not many small self-catered apartments can boast one of those! The Bungo has 2 en-suite bedrooms and a sofa bed so it can sleep up to 6 guests. A chalet of this size and standard is rare so be sure to snap it up before your week sells!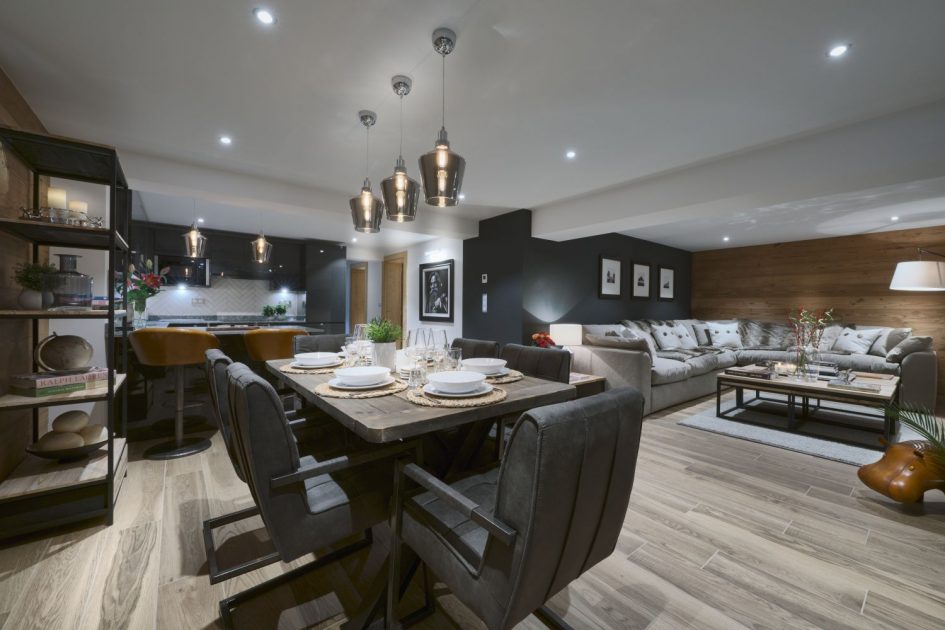 The third of our self-catered chalets new for 2019/20 in Morzine is Chalet Blanc, a lovely property on the outskirts of town which offers great comfort and value for luxury. Chalet Blanc was completed ready for this summer and will be heading into it's first winter in what seems only a few weeks away. The property can easily sleep 10 guests across it's 5 en-suite bedrooms, all of which bar one can be made up as twins. This is ideal for groups of friends looking for a self-catered ski holiday in Morzine. Chalet Blanc has plenty of availability in January and March, would you rather the colder temperatures and great snow or the warm sun drenched terraces that March has to offer? It's a tough choice!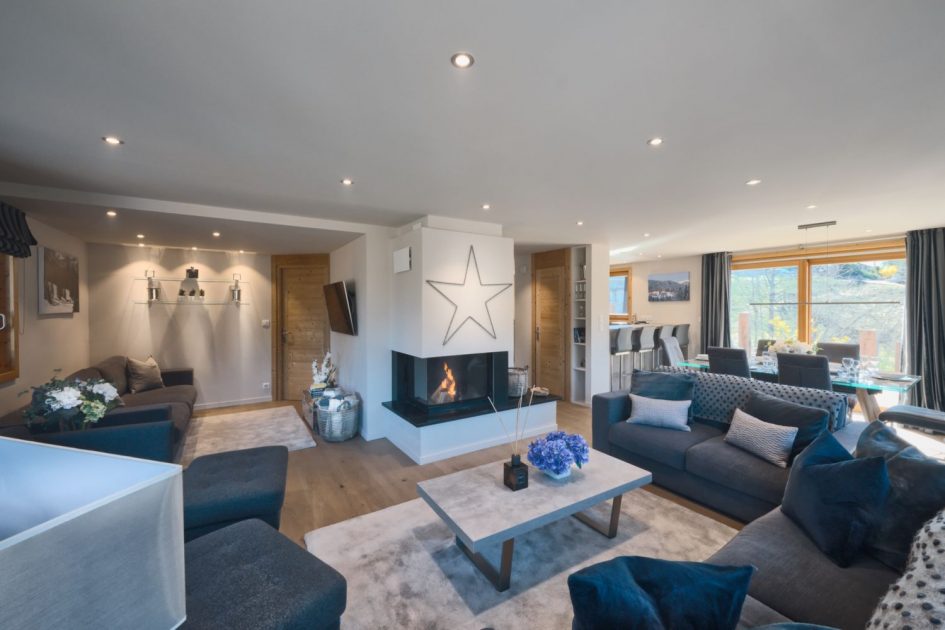 Chalet Akaroa is one of three new self-catered chalets in Val d'Isere to feature in the blog. Akaroa has been designed and furnished by the same team who have brought us Chalet Inoko and Chalet Barmettes, two equally as stunning luxury chalets in Val d'Isere. Akaroa is set just above the river Isere and is full of charm, character and Val d'Isere traditions. The chalet is made from the traditional stone with the slate roofs so it blends nicely with the rest of the chalets surrounding it. Akaroa can sleep up to 12 guests in 5 en-suite bedrooms, one of which is a family suite with has a double bed and a set of built in bunk beds round the corner, perfect for families.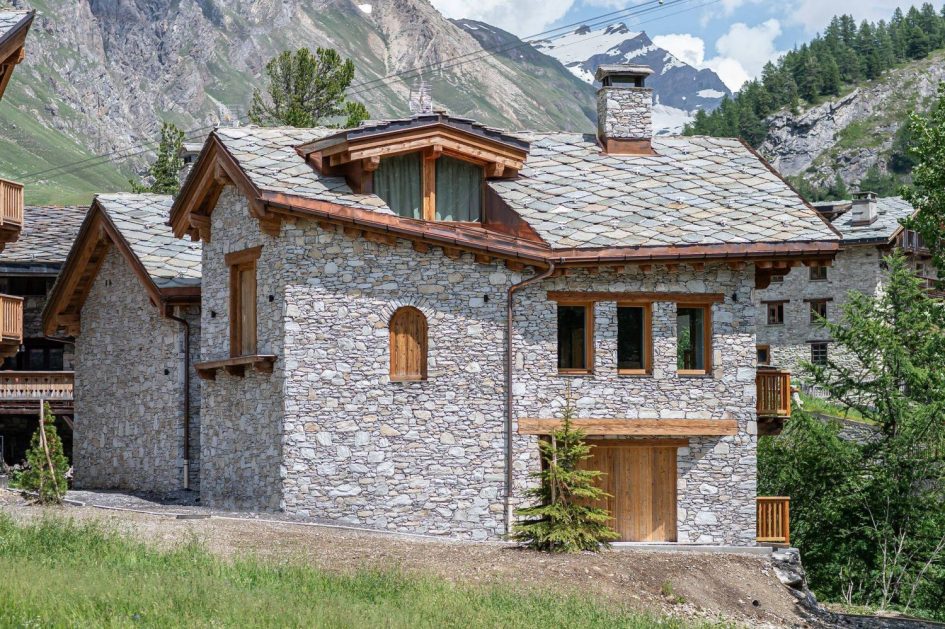 Located next to Akaroa we have Chalet Oxalis, another luxury self-catered property that is new to the rental market for the 2019/20 season. Le Fornet, where the chalets are located is becoming popular with developers as there is good land to be built on and better rates than the centre of Val d'Isere. Le Fornet has great access to some of the best skiing in Val d'Isere up on the glacier and the tree lined runs back into the village. Chalet Oxalis is great for a couple of families as there is plenty of living space for the group in the wide open kitchen diner and lounge area. From here you can enjoy stunning views from the ceiling height windows over looking the river.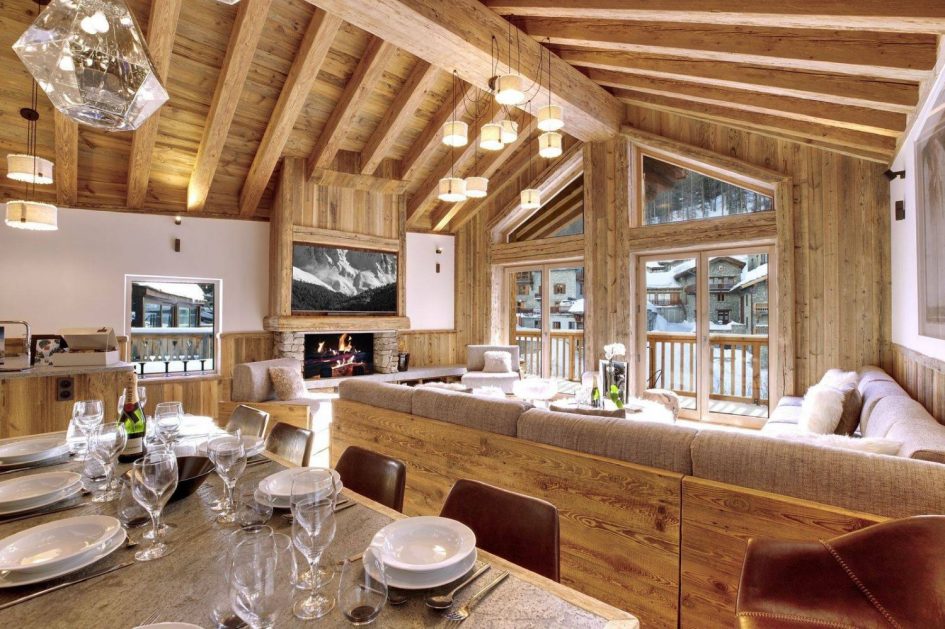 New for the 2019/20 season is Chalet Hermine Blanche, another luxury self-catered chalet in Val d'Isere. Hermine Blanche is the largest of the three new chalets in Le Fornet at an impressive 412m2 with 4 double rooms and one large kids dorm room which sleeps 6. The property benefits from a large terrace to one side of the chalet which catches the afternoon sun, ideal for those spring evenings. The spa area complete with hot tub, sauna and hammam are sure to be a hit for all guests after a hard days skiing the Espace Killy ski area. A vaulted ceiling in the living area gives guests a really homely feel and this is helped by the traditional style of the wood and stone used throughout the chalet.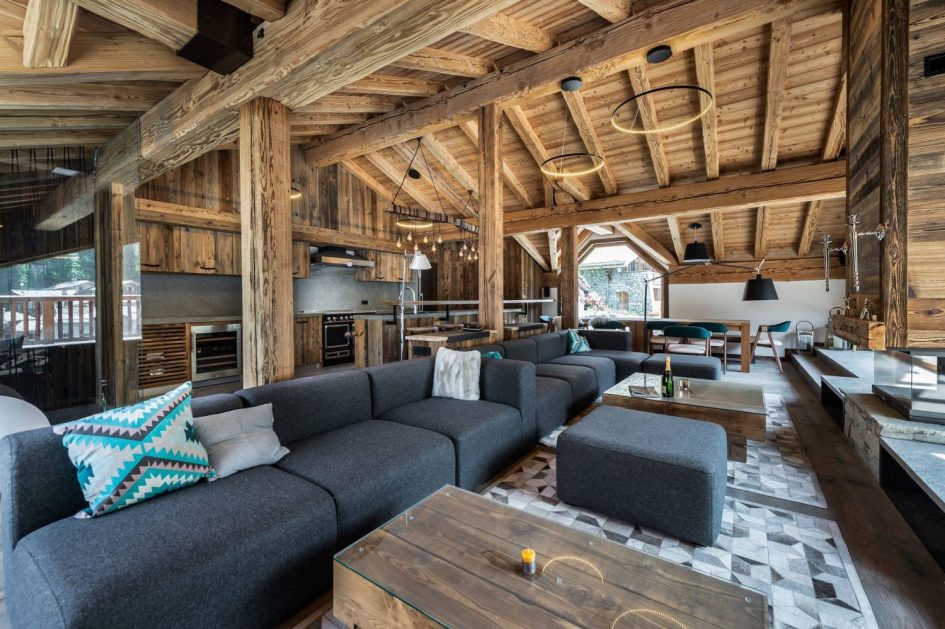 Following on from our 3 chalets in Morzine and 3 chalets in Val d'Isere allow me to introduce 3 luxury self-catered chalets in Val Thorens! They were built for the 18/19 season and had a great first year of rentals, and so we are delighted to welcome them to our chalet collection. Chalet Orlov is the smallest of the three chalets at 320m2 but it does still have 5 bedrooms and can welcome up to 10 guests. The chalet has great ski access as the slopes are just a short walk away, you can easily ski back after your apres ski at La Folie Douce!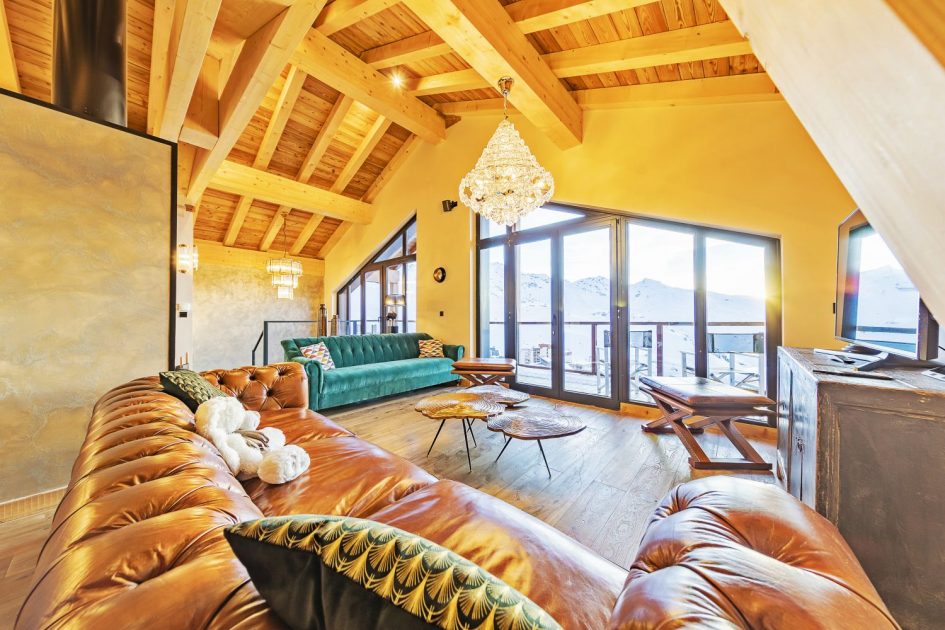 Chalet Cullinan is the middle of the three Val Thorens chalets. In terms of spa facilities you have your own private hot tub and sauna to enjoy, and after a long day skiing the Three Valleys, it's fair to say they'll get well used! Cullinan has 5 double/twin en-suite bedrooms and also the option of an additional staff room on the entrance level, this could work well if you are looking to bring a nanny or your own private chef.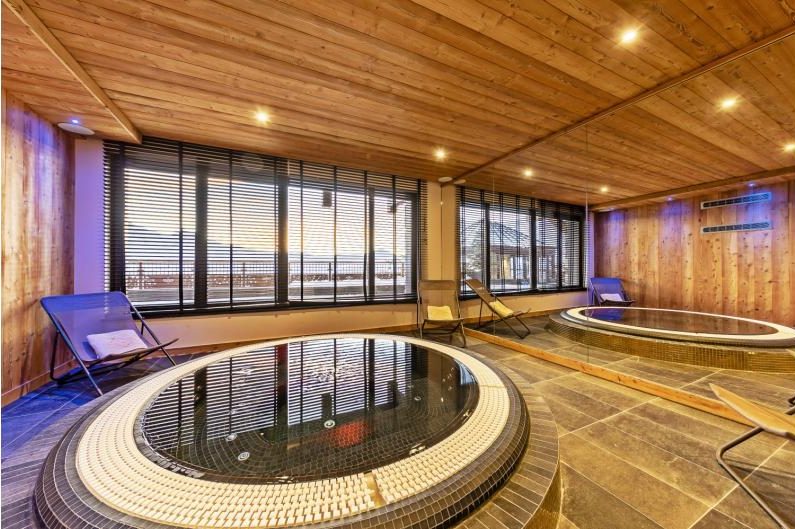 Last but not least is Chalet Golden Jubilee, the largest and most luxurious of the three Val Thorens chalets. If you hadn't guessed by now all of the Val Thorens chalets are named after famous Diamonds💎! Golden Jublilee has an excellent spa area, complete with private swimming pool, sauna and hammam ideal for those who love to relax and pamper themselves, there is even seats with jets in the pool so it almost doubles up as a hot tub. Golden Jubillee has the same layout as Cullinan with the 5 double/twin bedrooms and option for an extra staff room. These three properties could be ideal for those large group ski holidays to Val Thorens!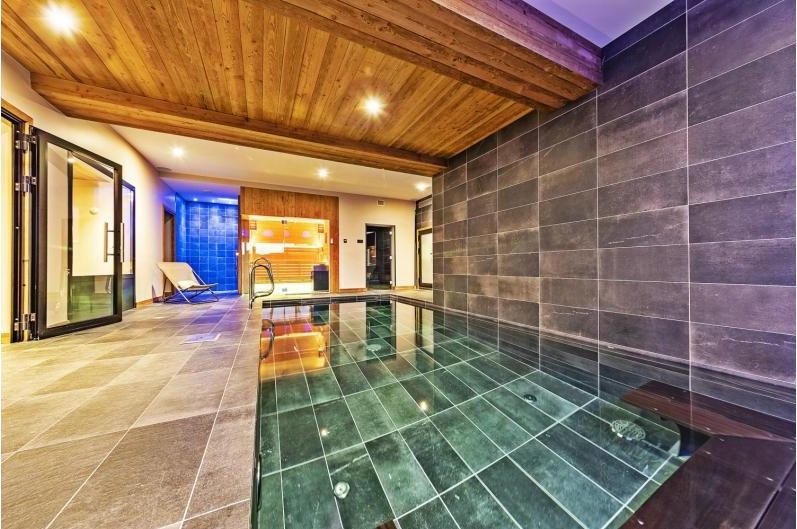 These are some cracking options for those looking for luxury self-catered ski holidays in France. What's great about properties that are new to the market is that in the first few years you can get introductory rates as the chalets look to build a client base before looking to increase their prices in the coming years.
If you would like any further information on any of the chalets that feature in the blog then please do get in touch and one of the team here will be happy to help. You can either give us a call on +44 1202 203 650 or by sending us an email.