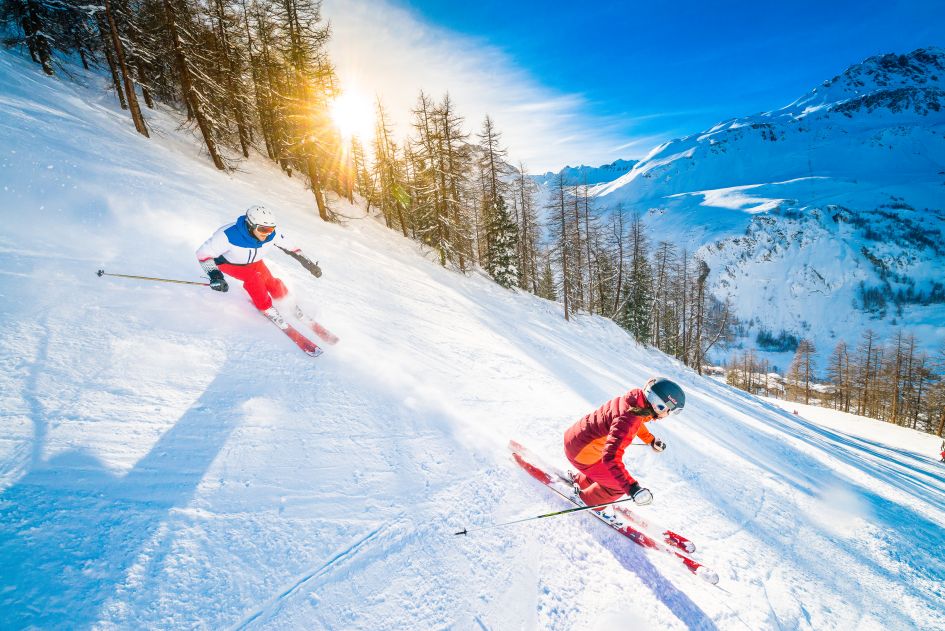 There are many reasons to go early season skiing. If you're as passionate about skiing as I am, then you'll know that familiar itch to get back on the slopes as soon as possible after a long off-season. Maybe you prefer skiing on the quieter slopes before the season is in full swing. Early season skiing is also a prime time to get great deals on luxury properties.
With all this in mind, you want to pick out the best ski resorts for early season skiing. Those with glacier slopes, high up, snow sure, or with great records for early season snowfall. In order to pick out the best places to go, we'll take a look at the resorts best suited for an early December ski holiday, and some luxury chalet options in each one.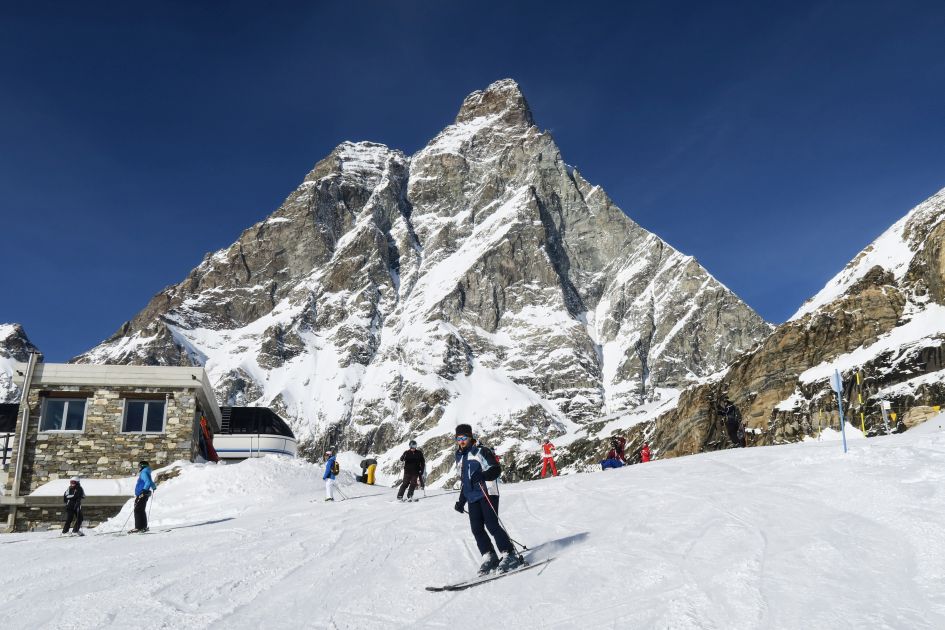 Cervinia in Italy, and its Swiss neighbour Zermatt, sit on opposite sides of the iconic Matterhorn. They are a dual entry in this list because they access the same ski area: Matterhorn Ski Paradise. A glacier that straddles the Swiss-Italian border, and the highest ski area in the Alps with slopes up to 3,899m, it is clear why these two luxury resorts are a top pick for early season skiing. The Theodul Glacier is in fact open for skiing year-round, making these resorts a great option for when you're eager to get back on the slopes as soon as possible. For early season skiing in Europe, you'd be hard-pressed to find anywhere better.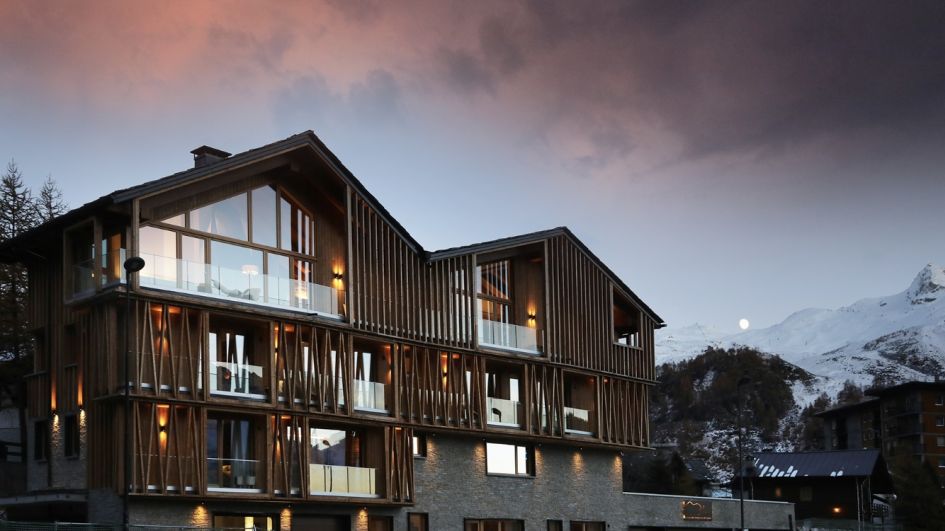 Chalet Blanc is a modern, eco-friendly mountain home in Cervinia, sleeping up to 12 guests in its five bedrooms. The chalet is expertly located in resort, moments from both the ski lifts and the village centre. Elegant Alpine interiors exude luxury, while a dedicated spa area makes for prime post-ski relaxation and recovery. The chalet can even accommodate larger groups, when taken as The Grand Chalet Blanc, for up to 18 guests. The property is just one of our luxury chalets in Cervinia from our growing collection.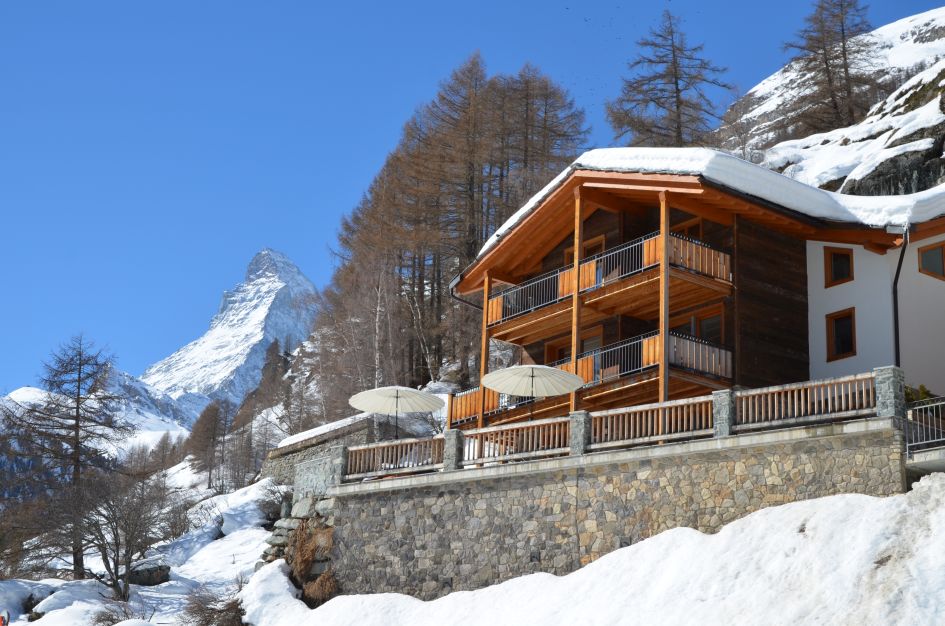 Expertly located in an exclusive location, close to both the Matterhorn Express ski lift and the village centre, Chalet Gemini is a brilliant choice for early season skiing in Zermatt. Spectacular views, a spacious terrace and calming wellness facilities are all major highlights. This traditional Swiss chalet is ready to welcome you to Zermatt, with the capacity for 10 guests across five bedrooms. Of course, this is just one of many luxury ski chalets in Zermatt ready to introduce you to the joys of early season skiing.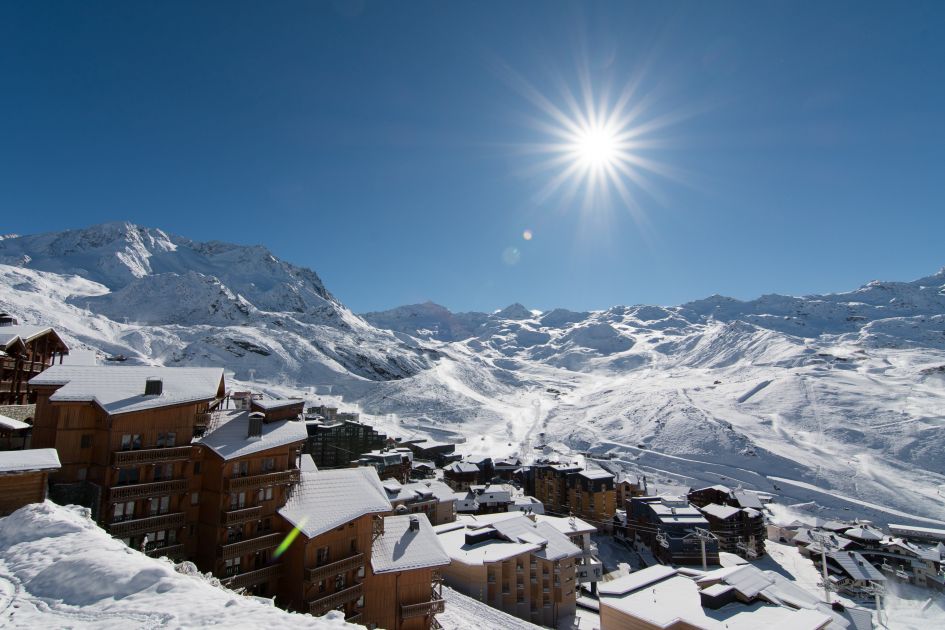 Val Thorens is the highest ski resort in Europe at an altitude of 2,300m. It is able to open its lifts as early as November most years, due to great early season snowfall and cold temperatures. The Grand Fond and Peclet areas are where you will find the best early season skiing, with their north facing slopes and higher altitudes. However, with 99% of its 150km ski area above 2,000m, you can ski almost anywhere, providing some of the biggest variety of pistes early on in the season when lots of other resorts are still closed. When on your early season skiing holiday, staying in a luxury chalet in Val Thorens, be sure to travel over the other side of the Col de Thorens, Col de Rosael or Cime Caron to discover the Sommet des 3 Vallées, at 3,230m.
Chalets Cocoon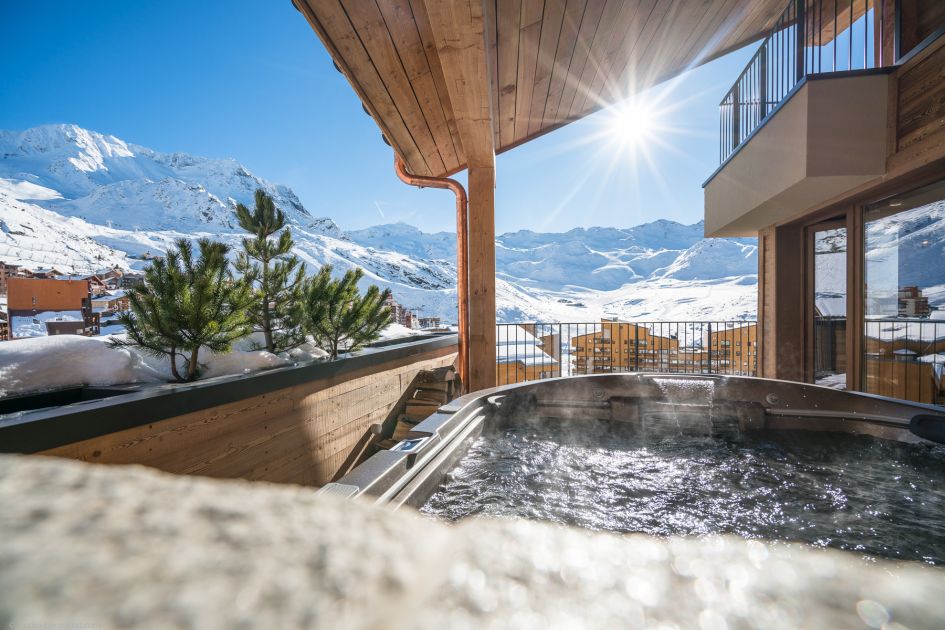 The Cocoon residence is a selection of 10 ski-in ski-out luxury apartments in Val Thorens. Beautifully furnished with a sleek style and neutral colours, these spacious apartments range in size from the 4-5 person Cocoon 5, up to the largest, accommodating 12-14 in Cocoon 14. Other group sizes can be accommodated in Cocoon 8, Cocoon 10 and Cocoon 12. As well as featuring private outdoor Jacuzzis and saunas, each apartment has access to a large shared swimming pool.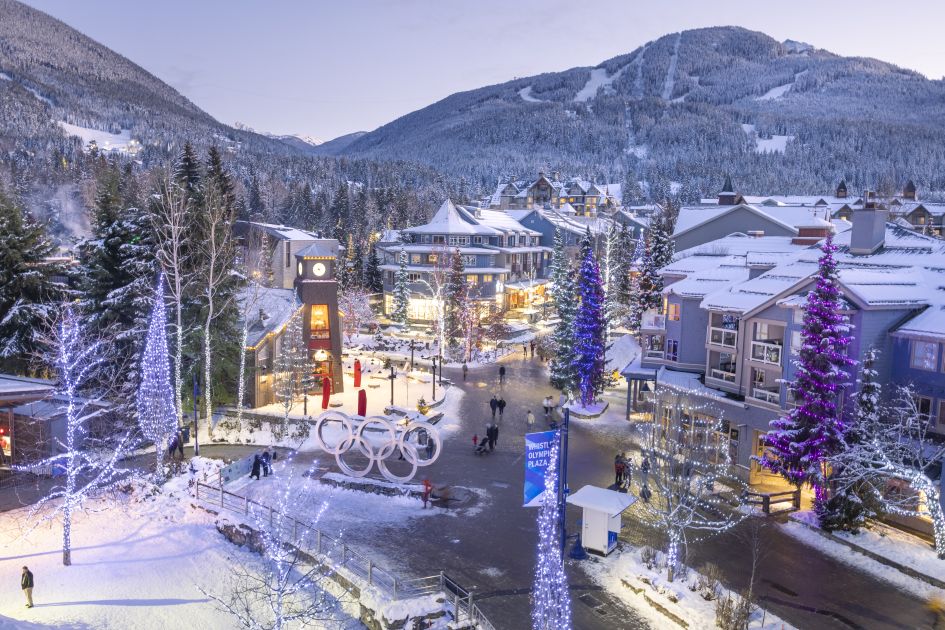 Travelling further afield than Europe, the Canadian resort of Whistler is an early season skiing paradise. Whistler consistently opens its slopes in late November, with good snowfall often allowing them to open even sooner. The climate of North America is vastly different to the European Alps. This means that despite its low altitude of 670m, Whistler is an incredible choice for an early season ski holiday, with an average snowfall of nearly 5m across November and December. That's more snowfall than most French resorts get across their entire season! Lower altitude also means skiing more of the prettier tree-lined runs, which are also great for visibility even when experiencing a heavy dump of snow.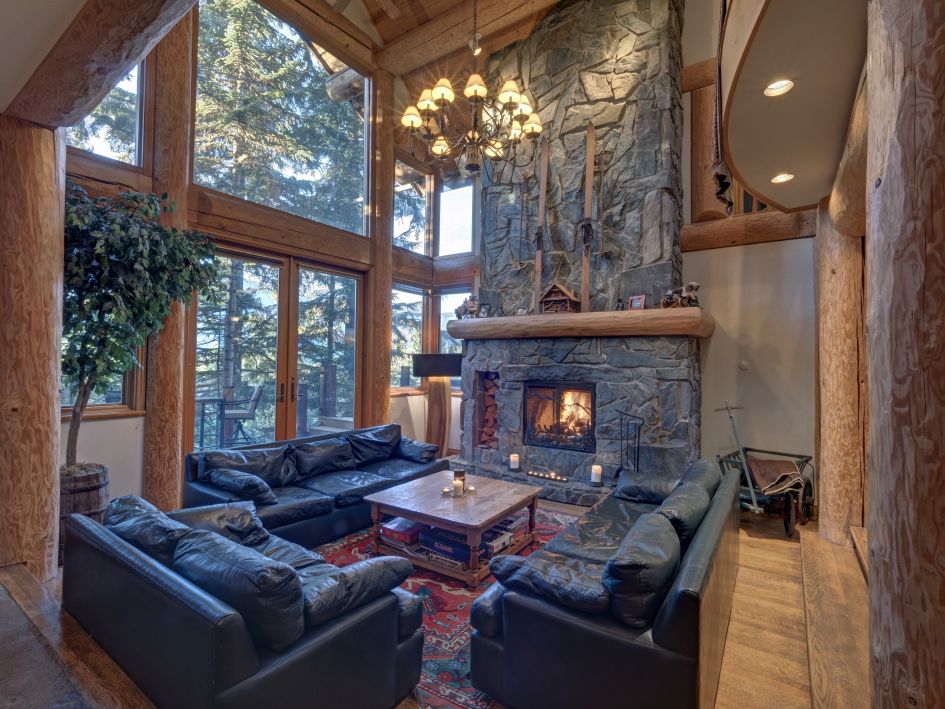 Horstman 4930 is a 10-14 person chalet with ski in access in Whistler. While still a traditional mountain lodge home, Horstman 4930 has a distinctly North American design. Like many luxury chalets in Whistler, it has a vastly different style to the chocolate box chalets of the Alps. The spacious property is well-appointed, and includes an outdoor hot tub and home theatre system for added luxury.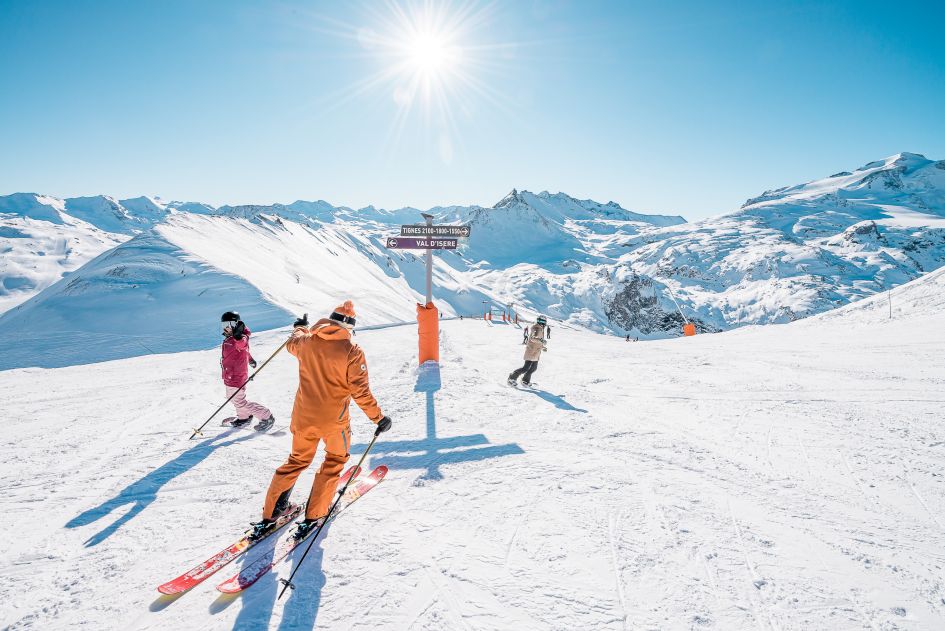 Another dual entry on our list, Tignes and Val d'Isère offer up to 300km of early season skiing. While not quite as high up as Val Thorens, with the five villages of Tignes sitting mostly at 2,100m or below and Val d'Isère at 1,850m, the early season skiing is arguably the best in France. The best of the slopes are found at the Grande Motte Glacier in Tignes, with slopes as high as 3,456m. Although with another glacier in the Le Fornet area of Val d'Isère, an excellent early season snowfall record, and most slopes above 1800m, it is easy to see why these two resorts are so great for early season skiing, and why they are some of the first to open in the Alps. By the time most French resorts first open their slopes to skiers, Tignes and Val d'Isère's season is already in full swing.
Luxury Chalets in Tignes & Val d'Isère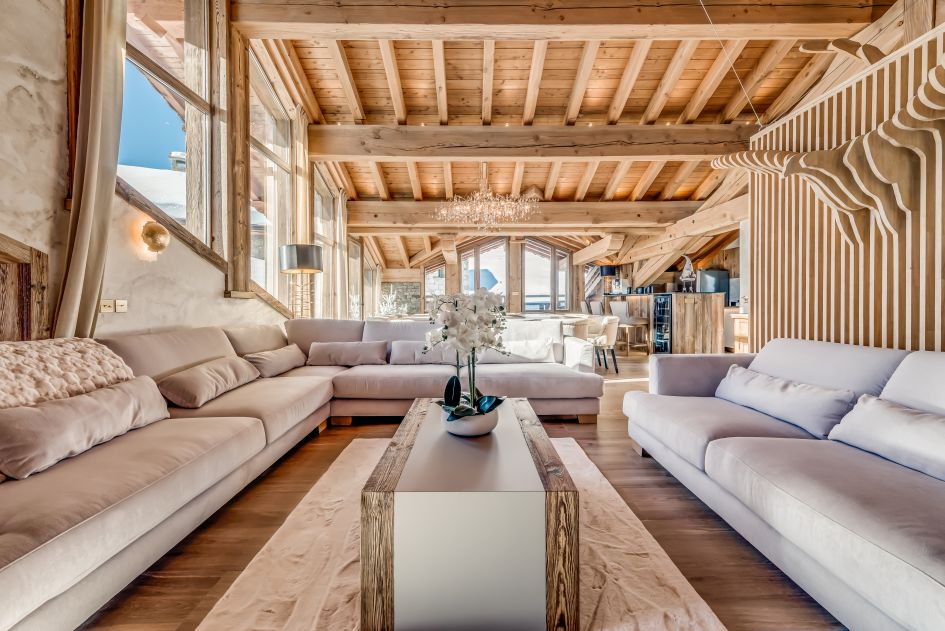 Whilst it is hard to select one of our luxury chalets in Tignes to feature, the meticulously designed, elegant Annapurna Lodge Ganga sits in a fantastic position in Tignes Le Lac. Both metres from the slopes, and close to the centre of resort and the main snow front. Eight double/twin rooms welcome up to 16 guests. The chalet also features stylish spa and entertainment facilities to keep guests occupied post-ski. Larger groups can combine this 450m² chalet with Annapurna Lodge Macha, which occupies the same building.
Chalet Oxalis is a wonderful chalet in the Le Fornet area of Val d'Isère. This self catered chalet will sleep up to 10 guests across its four bedrooms. Chalet Oxalis epitomises modern Alpine luxury at its finest. With a sauna and indoor hot tub too, you will be treated on return from some early season skiing in Val d'Isère. The 200m² chalet is just 100m from the nearest ski lift, while there is a bus stop directly outside the chalet's location, should you wish to travel into Val d'Isère centre. For those who want to be even closer to the skiing, check out the ski-in ski-out pistes in Val d'Isère, or one of the many luxury chalets in Val d'Isère we have on our portfolio.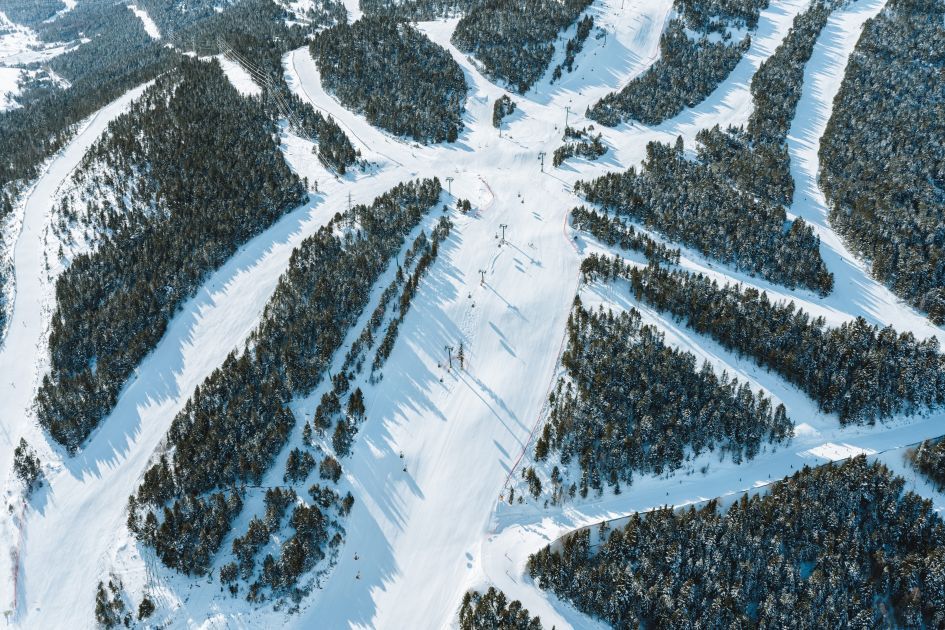 The Pyrenees might not be the first place that springs to mind when it comes to early season skiing. But, in fact, the pistes in ski resort of Soldeu and the Grandvalira region often open at the beginning of December or sooner, sometimes weeks before many of the big name resorts in the Alps. Grandvalira is the biggest ski area in the Pyrenees with over 200km of slopes, some as high as 2,640m. The ski resort of Soldeu is at a similar altitude (1,800m) to Val d'Isère, and comes with an equally decent early season snowfall record, making Andorra well suited for a December ski holiday. In general, the slopes tend to be a bit more forgiving, and also quieter, than many Alpine resorts, making Soldeu a fantastic choice to ease you back to the mountains and find your ski legs again at the start of the season.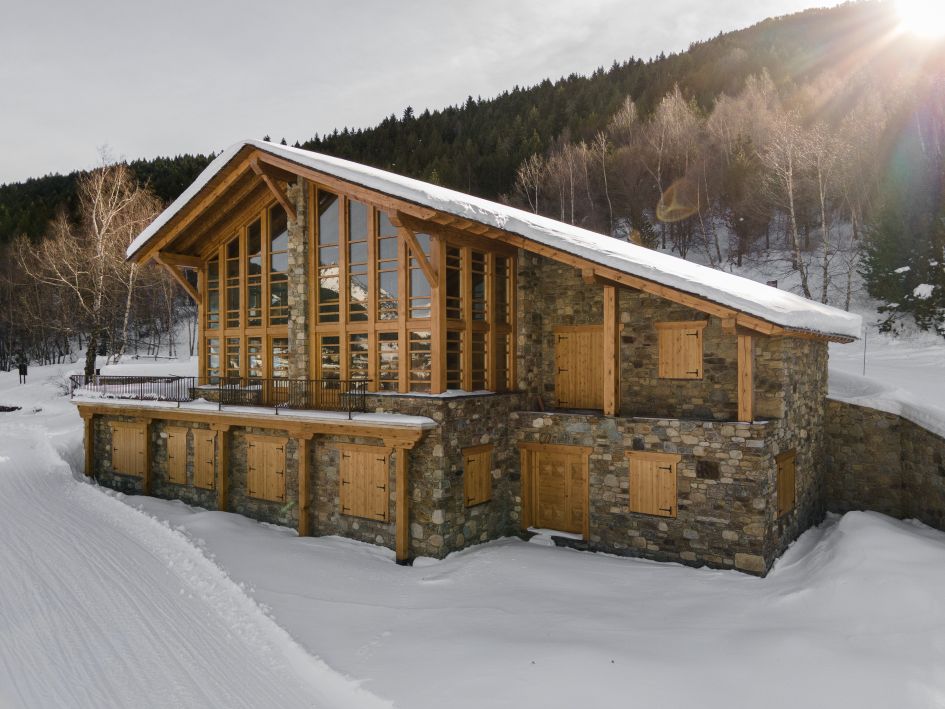 Hermitage Mountain Lodge is a ski in ski out chalet in Andorra. The perfect base for some early season skiing, the chalet is perched on the mountain above the resorts of Soldeu and El Tarter. Using traditional stone and wood materials, the chalet is a capacious extravagance, with a refined and distinguished style and colossal amount of space. Sleeping 8 adults and 4 children, this mountain home also comes with a driver service and the use of the Sport Hotel Hermitage, a 5* luxury hotel in Soldeu with a 5,000m² spa that guests have access to.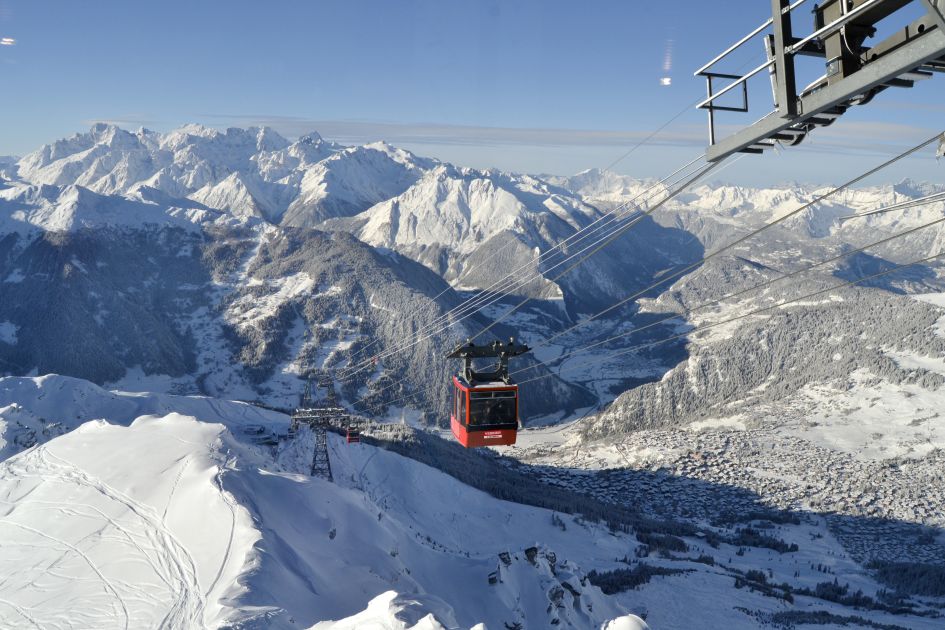 Verbier may be best known for its jaw-dropping panoramas and ultimate collection of luxury chalets, however, it is also one of the best ski resorts for early season skiing. Being part of the 4 Vallées, Verbier has access to some of the highest skiing in Switzerland, with the summit of Mont Fort being at 3,330 metres. Verbier officially opens in early December. Although, due to good snowfall they often open for weekends in November, and even as early as October! If you fancy an early season weekend break as a taste of what's to come, Verbier is a great choice. For more information, why not read our Verbier resort guide?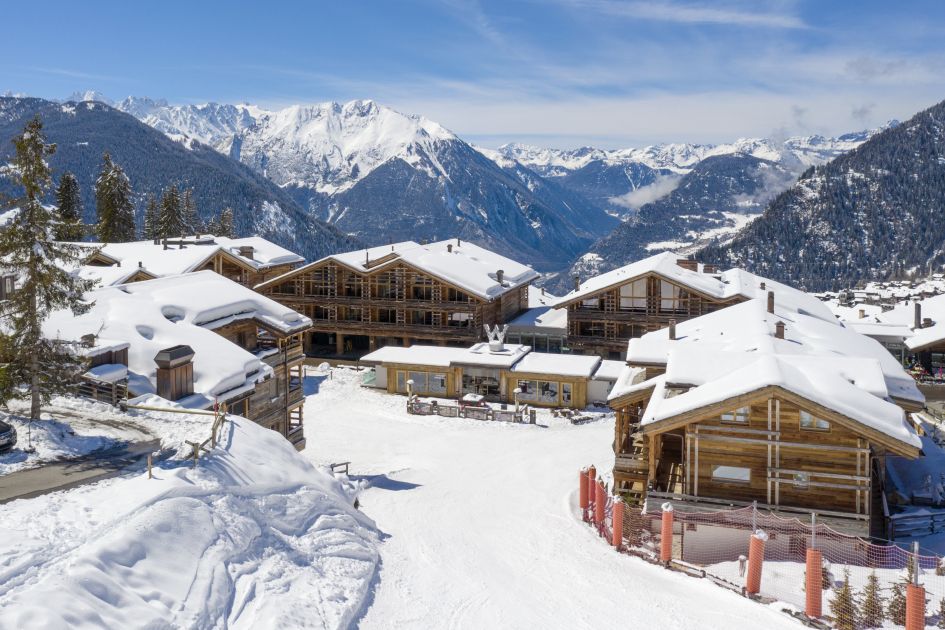 With ski-in ski-out access, in a fantastic central location close to the lifts and resort centre, the W Verbier Residences have everything you could need for an early season ski holiday. Part of the W Verbier Hotel, open year-round, there are 6 luxury residences for 4-8 guests apiece. Not only that, but the hotel has a further 123 rooms and suites. Guests also have access to an 800m² spa with swimming pool, six exclusive restaurants and bars, and even a nightclub! If the in-house entertainment isn't enough, you are only a short walk from many of Verbier's world-renowned après ski bars.
If you are looking to get out on the slopes during the early part of the season, or are interested in knowing more about any of the resorts and properties mentioned, please get in touch, and we will be happy to discuss further. Please either give us a call on +44 1202 203650 or drop us an email.