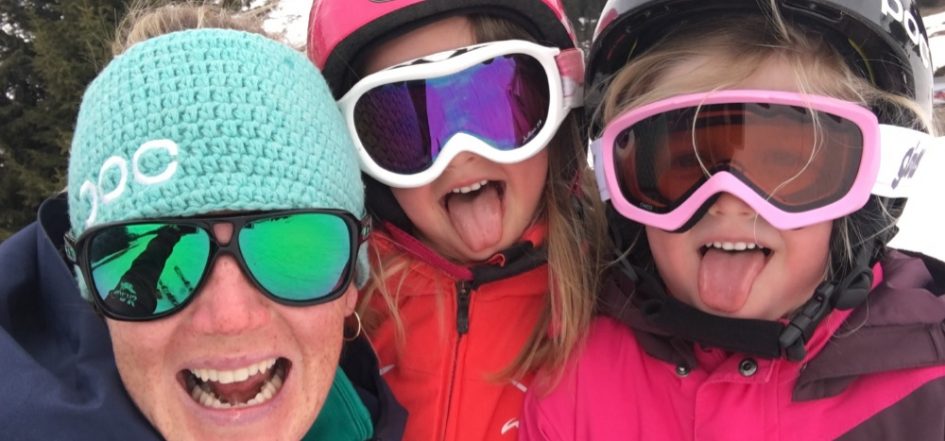 It's a question we get asked a lot: when should we start our children skiing? It's a really important question to ask but it's a tricky one to answer.
The question is usually motivated by three things – the desire to make sure you don't miss an opportunity, the fear that you'll push them too soon, and the concern they aren't doing well enough.
So what is the best time to start kids skiing? And what should you expect from their first stab at snow ploughing?
Can You Start Too Late?
Let's start with the biggest concern: What if we start them too late?
A lady once suggested to me that her daughter had "missed the boat" by not starting skiing until she was six or seven. It made me sad to hear – skiing is an amazing way to have fun. We should measure it in terms of enjoyment, not in technical milestones or years on snow.
Naturally, just like many sports, an early start can help but, like many sports, it's mainly important only if you're looking at becoming an international athlete. A huge number of really, really, really good skiers didn't start as toddlers.
Like all skills, it's a combination of natural aptitude and practice so if you you're going to be good (and if you get enough quality practice) then the precise start date isn't that important.
So in reality the difference between starting aged 2, 6 or even 10 can be negligible by the time you see the adult skier.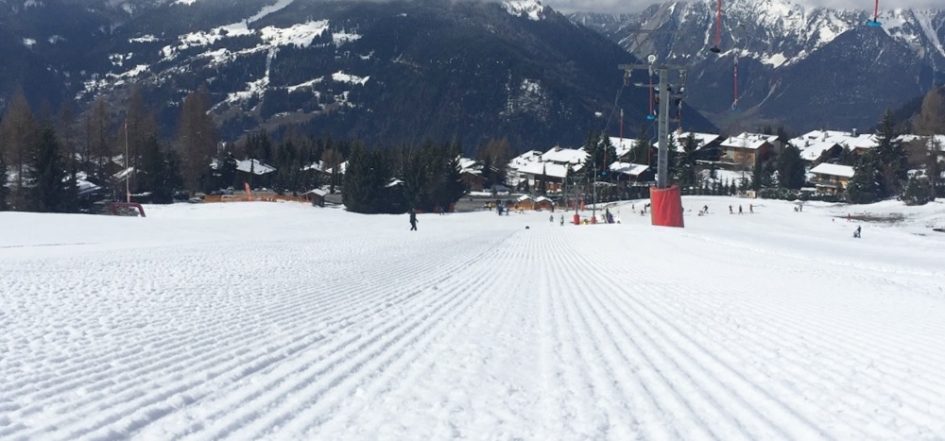 Can You Start Too Soon?
In a word, yes.
But that doesn't mean kids can't start skiing young. You always see very little kids of two or three bombing around as if they were born on skis. However they are the exception not the rule.
The very earliest kids can start skiing is around 3 years. Realistically most children under 3 struggle to coordinate well enough to control skis, and sometimes aren't strong enough to do so either. Communication can be an issue, as can concentration, comprehension and knowing when to stop for loo breaks…
The risk of children being put off by starting too soon is fairly significant too. If ski school is an enforced experience (like real school) kids can switch off and resist. Of course kids will often not want to ski initially, but then be amazing and all smiles by the end of lesson two…
So When Should You Start?
Kids can start as young as two. It's a big ask and often ends without the child not being able to perform what you would call "skiing". But they can start.
In my experience the best idea is definitely to try it but don't put too much pressure on the outcome. Of course I mean don't put pressure on the child, but equally importantly don't put too much pressure on yourself – as parents we can be guilty of judging ourselves by our children's successes or lack of them…
If you have a go and everything goes well, then great. Enjoy every last moment. But if your child can't understand it, or decides they hate it, or if you're unlucky and the weather when you're in resort puts the child off – then just try again another time.
There's no rush. One thing kids have a lot of is time…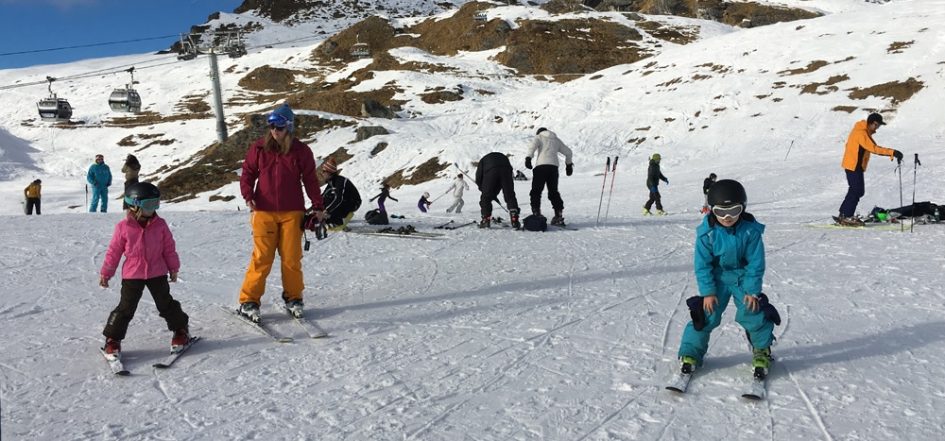 What Should You Expect?
If a delighted child spends a week with me and loves skiing but has the dodgiest snowplough ever, it's far better than when a kid can ski amazingly but doesn't enjoy it. Skiing is fun.The result of your child's lesson is how big the smile is, not the technical outputs. They're a bonus.
My best advice is to be prepared to be proud and impressed and video every amazing turn, but be equally prepared to have a lot of fun building snowmen, throwing snowballs, sledging and then trying again next year…
Above all if they come away thinking this is fun and they can't wait to come again, then it's a massive success.
Snowplough, parallel, turning both ways, blue slopes, black slopes and all the rest pale into insignificance next to the real assessment criteria – did they enjoy being in the snow? Because (in our highly biased opinion) it's possibly the best thing in the world. And we want more people to have as much fun on snow as we do.
But Remember a Few Things…
I have to tell a few home truths. Some things that all teachers know:
The moment parents are gone, children are brilliant with teachers. Any grumbles or tears dry up the moment we (parents) are gone. That's when the fun begins. So please don't feel you have to stay – your kids will respond better and largely have a whale of a time once you've gone. Sorry. It's true.
Secondly kids (almost) never tell parents about how great their day was. They can have the BEST day ever but when Mum and Dad ask "how was your lesson" they say, "it was, you know, all right". The under-statement kills us, but we're used to it…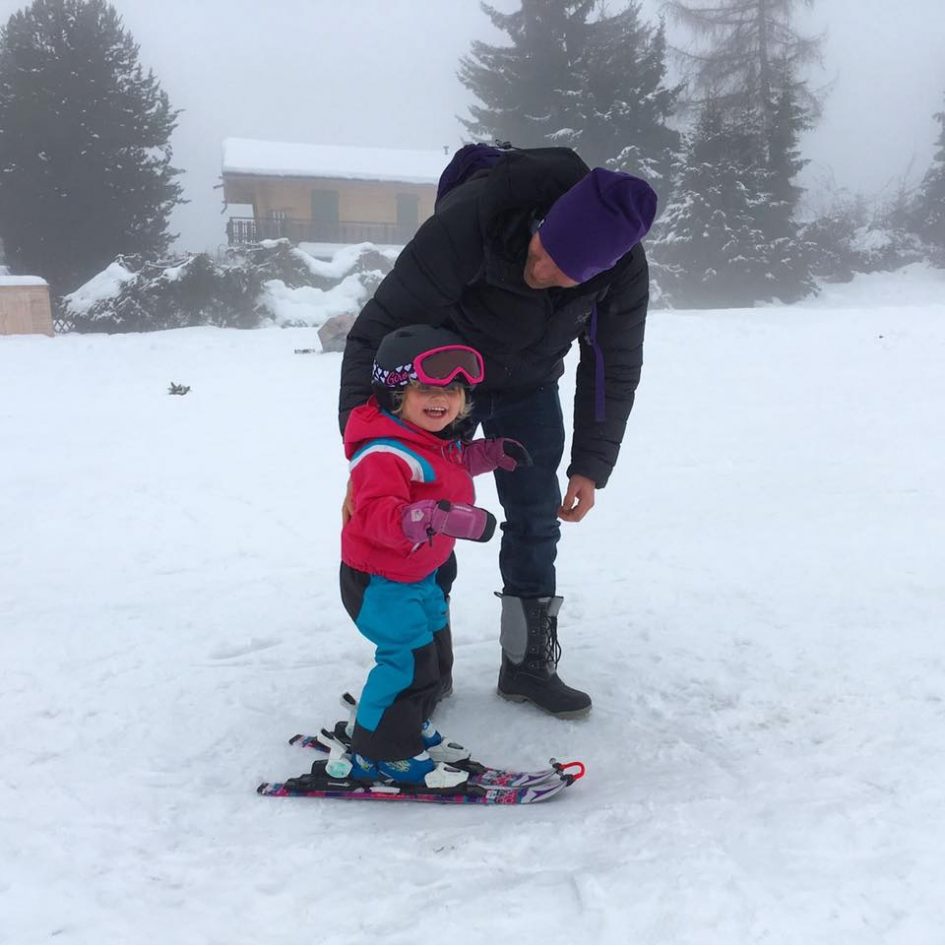 A Selection of our Favourite Luxury Family Chalets in Verbier
Overlooking the newly-built village square at Place Blanche and the W Hotel, the location could not be any better for families with children. The Medran piste and gondola lift is right on your doorstep and there is a great space just outside for sledging and running around. The ski shop is also below, making the annual trip to hire ski equipment with young ones much easier for everyone.
For a luxury apartment sleeping four adults and four children, Place Blanche's living area is vast, featuring a separate children's TV/Snug area and an awesome quadruple bunk room with en-suite.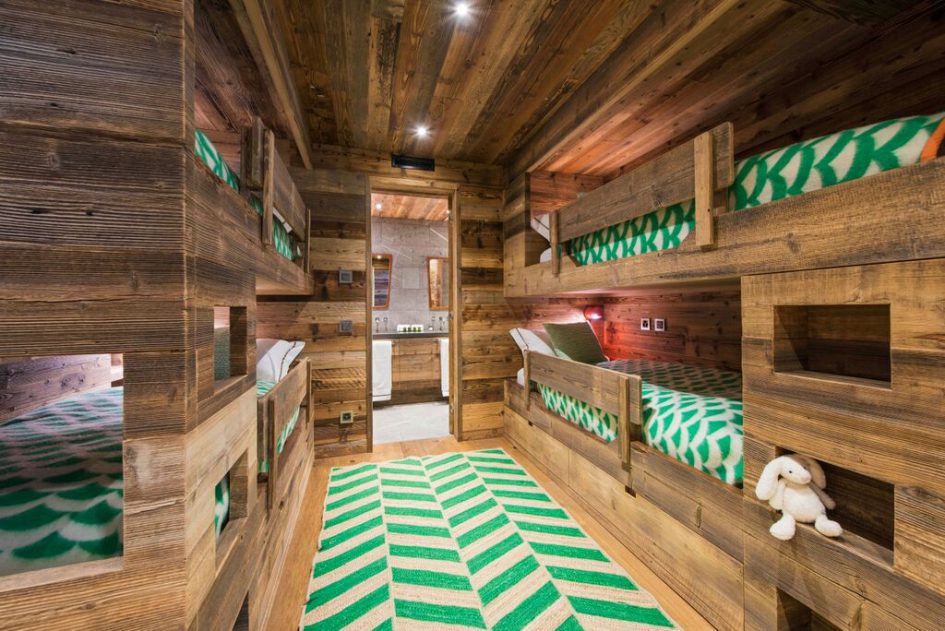 Located above Patier on a south-east shoulder, Chalet La Vigne has plenty to offer families in terms of facilities. With a fantastic indoor swimming pool and dedicated cinema room, children can be kept entertained long after their ski lessons (if they are still awake that is!) The chalet is only a short drive from the beginner area of Les Esserts and the family-friendly Savoleyres slopes.
When taken on a fully catered basis, La Vigne comes with two days private ski instruction for the group, perfect for children or teenagers that have maybe had a few lessons already but are looking to build their confidence further.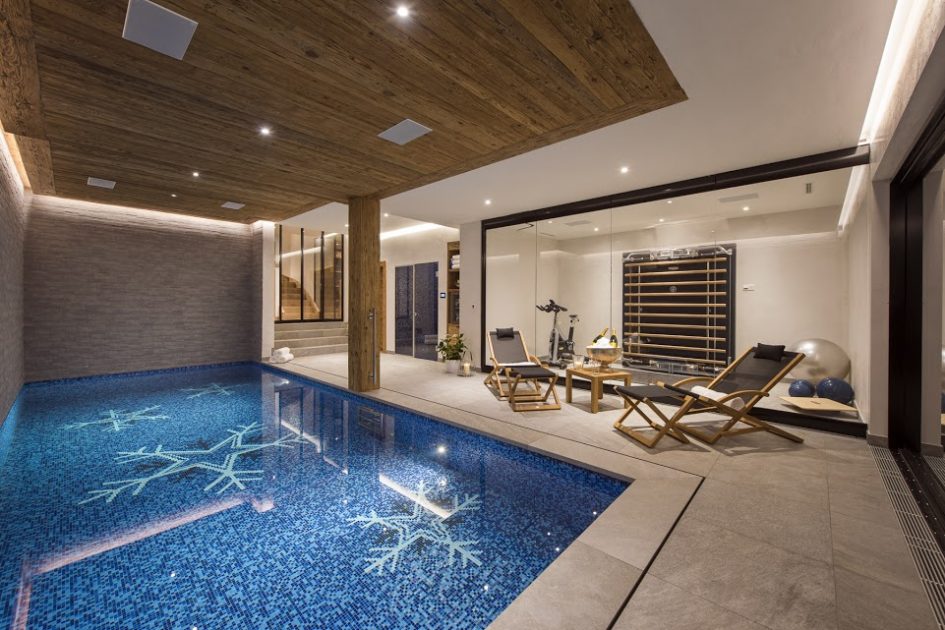 Over the ridge is the beautiful neighbouring valley of La Tzoumaz. These family-friendly slopes run through trees and keep better snow than the sunny south-facing slopes of Savoleyres.
The chalet is positioned directly on the piste in a private position with fabulous south-facing views over the resort and just 20 metres from a blue slope. In fact, the runs back to town from the top are mainly easy meandering blues and if your little ones do get tired, there's always the option of heading to and from Verbier by gondola.
Auriane has previously been voted one of the Top 5 family orientated luxury chalets by House and Garden. There is a dedicated kid's den and garden for snowman making. The resorts' toboggan run also runs directly past the chalet!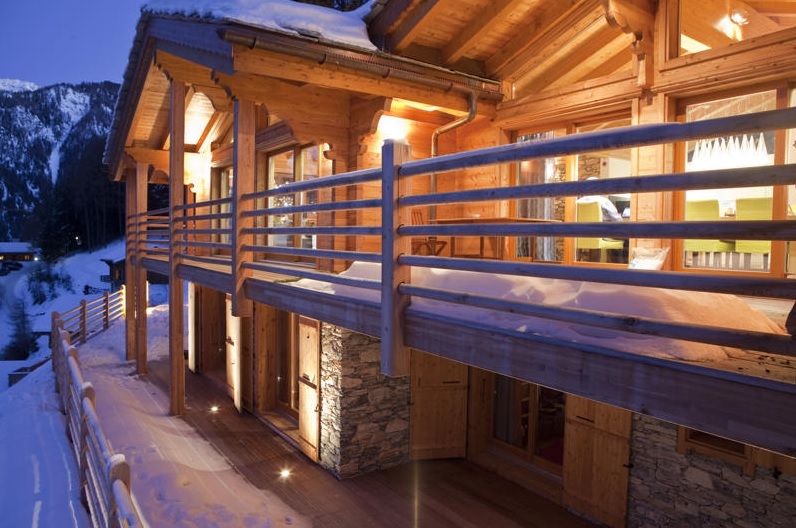 Element Concept is a new Ski School in Verbier with years of experience both in teaching and understanding children, having little ones themselves. They offer a small, friendly and most importantly fun team of dedicated instructors that are a pool of knowledge when it comes to Verbier as a ski resort. Your children are safe with them!
If you are looking for a family friendly ski chalet anywhere in Europe, please do not hesitate to contact us either by telephone on +44(0)1202 203650 or email. We would love to hear from you.