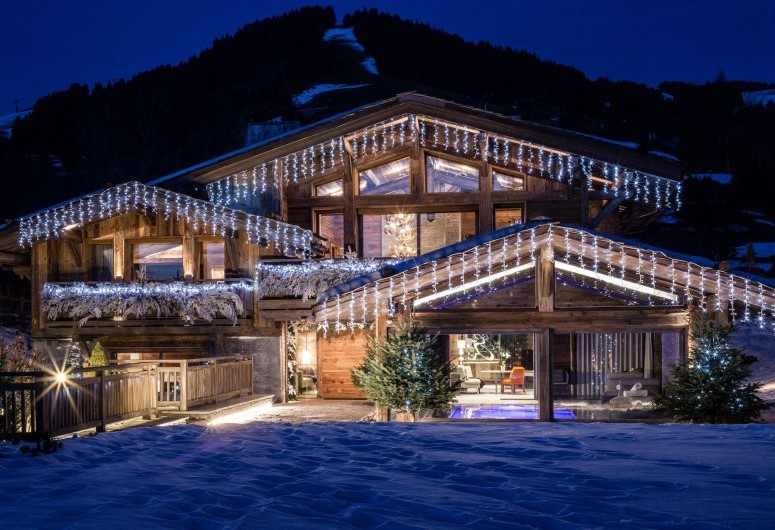 With the snow dumping down in the Alps at the moment (see video below from one of our operators!), I am sure you are just as excited as all of us in the Ski in Luxury team! If the prospect of heading out for a week's holiday to make the most of all that wonderful powder is making you giddy with excitement but you just can't quite decide on whether to stay in a catered or self-catered ski chalet then stay tuned.
Below I give you the lowdown on the fundamental differences and advantages to help make your decision on whether to book a catered ski chalet or a self catered chalet.
Every year the time comes round where you and your friends sit round that same old table trying to work out if a self-catered or catered chalet is best. My friends do exactly the same thing with each of them asking different questions like what's included in a catered chalet? Do we want to eat out in restaurants instead? Shall we cook? Does a catered ski chalet affect our ability to apres-ski "properly"?! Can we get the best of both world's and have some nights at home and others in resort? Which option is better for value for money?
So, with such questions popping up I thought we should take a look at all the fabulous luxury chalets out there and take a look at the different service each offers you and your guests.
CATERED SKI CHALETS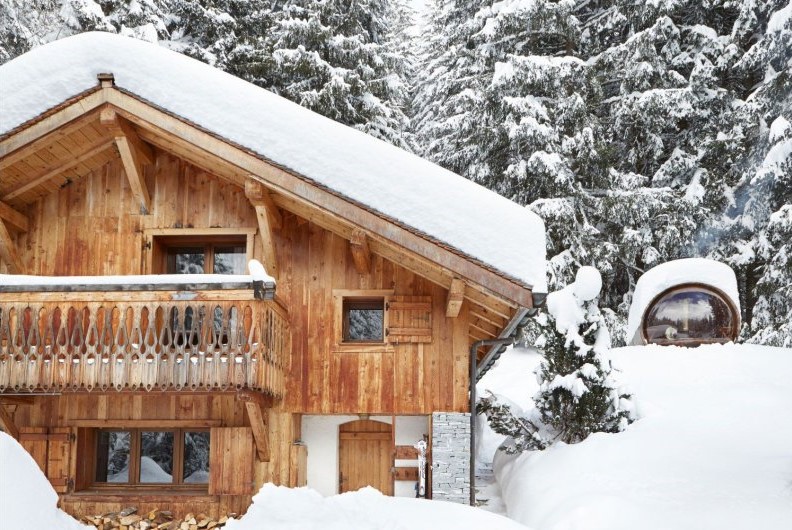 If your dream luxury ski holiday is all about dining on the finest gourmet cuisine, being waited on hand and foot, daily cleaning and an evening turn-down service, this is the best option for you. If the only finger you want to lift is to point to the next piste you want to cruise down then look no further. This is an especially ideal choice for all mum's out there who also want to have a holiday as they won't have to cook or clean and can just sit back, relax and enjoy the beautiful views with a glass of champagne in hand. Perhaps the most strenuous part of the ski holiday will be climbing back up to the warmth after doing a snow roll down the hill from the stunning outdoor barrel sauna in Chalet Marmotte Retreat in Argentiere, as pictured above and where the lovely video was recently filmed.
Your day will start with a fabulous breakfast spread of croissants, cold meats, cheese, pastries, eggs, pancakes, fruit and whatever else your heart could possibly desire…..eggs benedict for me please! As you're slipping into your warm ski boots, the diligent staff will have loaded your skis and snowboards into the chauffeured vehicle, ready and waiting for when you are ready to be whisked to the lifts. Let's hope you have skied a thousands miles in the day as when you return, a scrumptious afternoon tea with cakes, tarts and pastries will be waiting for you along with a beautifully clean chalet.
Some of the luxury catered chalets even offer an open bar, where a lovely host will serve you free flowing Champagne or a G&T, so all you have to do is head out to the hot tub with glass in hand, to soak those aching muscles in the luxurious outdoor hot tub. The piece de la resistance is most definitely the 3/4/5 or 6 course evening meal where you will be served some exquisite dishes such as pan seared scallop on cauliflower puree with lamb jus & shaved parmesan and then Charollais beef fillet on garlic spinach, with smoked beetroot puree. Served with roasted bone marrow, smoked asparagus, fig & balsamic chutney. With the luxury catered chalets delivering on the same level as some of the top restaurants you can understand why guests never want to leave.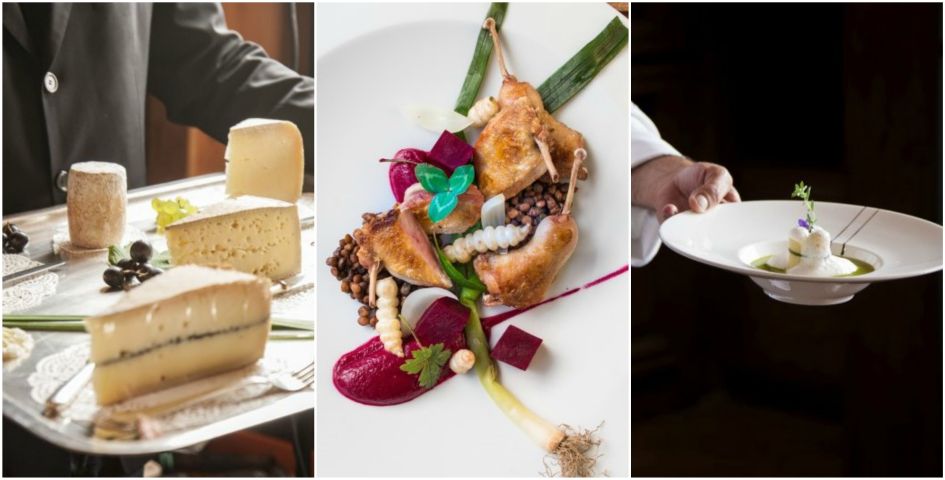 SELF-CATERED SKI CHALETS
If you're someone who loves the atmosphere of a restaurant and to have that large, varied choice of a menu or just wants to practice your proficiency of a second language,  a self catered chalet could be the perfect option for you. Head up the mountain for a delicious lunchtime feast, soaking up those glorious views whilst enjoying a glass of vin chaud alongside a steaming bowl of pasta. Or maybe you find that at the end of a busy  day on the slopes all you want to do is head back to your luxury chalet to make your own home-made comfort dish.
With a welcome pack on arrival including some basic groceries, your lift passes ready and waiting for you and a fantastic concierge service to help every step of the way, with any tips you might want, no wonder the self-catered option is becoming increasingly more popular.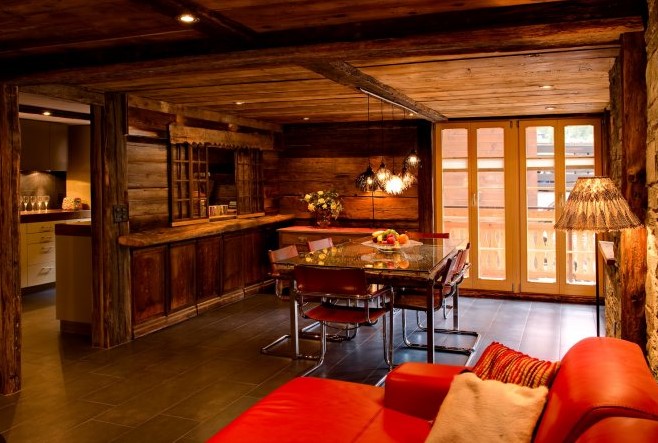 The traditional and charming Chalet Heidi is a perfect example of why self-catered chalets are also fabulous options for your luxury ski holiday. The chalet is located in the centre of Zermatt which is a mecca for incredible food, with over 150 restaurants to choose from. You can most definitely understand why the self-catered option works perfectly here. The hard part will be stopping yourself from having a delicious Swiss fondue every night. Or if you prefer you can stay in and eat in the traditional open plan dining area, off the traditional sled table!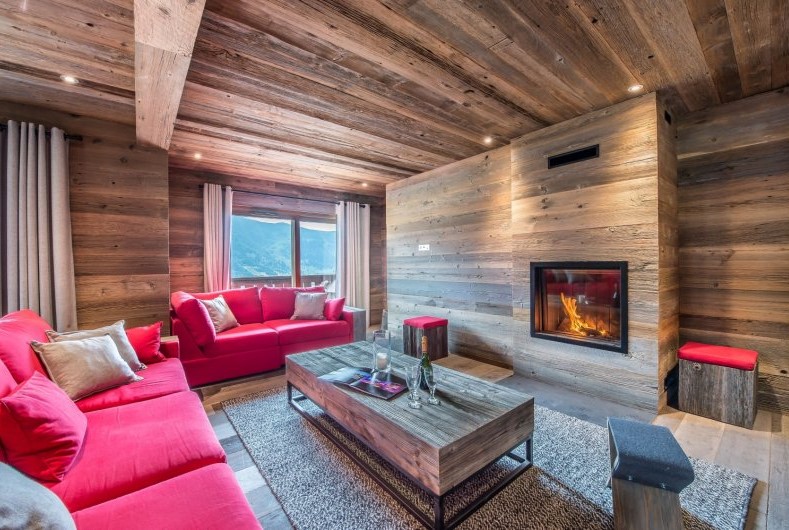 The wonderful thing about a luxury ski holiday is it means something different to everyone. If for you it's all about the après from 3pm until 3am then the luxury self-catered apartment  Aspen Park 63 is ideal. Benefiting from ski in ski out in a central location in Meribel very close to the Rond Point, there is no better place to be. Only a hop, skip and flop from those famous bars to your luxury bed.
A BIT OF BOTH
With alpine luxury ski chalets becoming ever more popular over the past few years the choices are becoming even greater. Gone are the days where you had limited choice. With chalet owners realising that guests love variety and choice, some luxury chalets are now offering, in some people's eyes, the best of both worlds.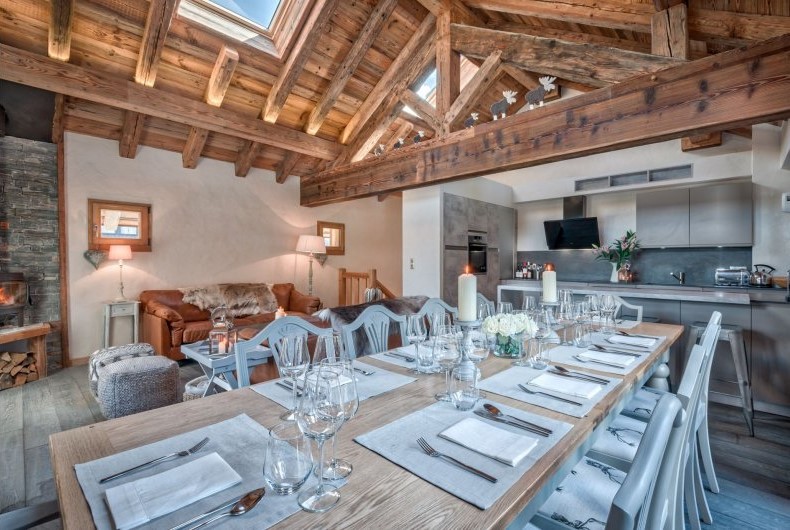 Chalet Copper Lodge is a beautiful self-catered chalet in the centre of Morzine, offering 10 guests a magical stay on their alpine holiday. However, with more and more guests nowadays asking if they can have chalets partly self-catered and partly catered, the owners of this beautiful chalet have made it happen. If you fancy some afternoon tea one day of the week along with a 3 course meal then, at a slight additional cost, the owners will make it happen. Or if you just fancy a simple but delicious cottage pie or beef bourguignon delivered to your door, your wish is their command.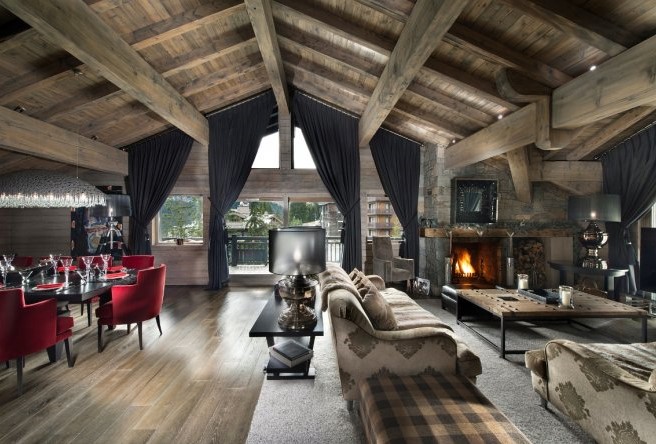 Some people however might believe that for them the best of both worlds would be the service of a Chef and Butler but with food at cost, as you decide exactly what food you would like the highly qualified and professional Chef to rustle up. This is exactly what you can expect at the stunning Chalet Rocher in Courchevel 1850, along with an indoor swimming pool, hot tub, sauna, Hammam, cinema room and bar, as well as a hairdressing area.
Or the sensational Chalet Serena in Chamonix, with their flexible service and concierge to help create your perfect itinerary as energetic or as chilled as you wish.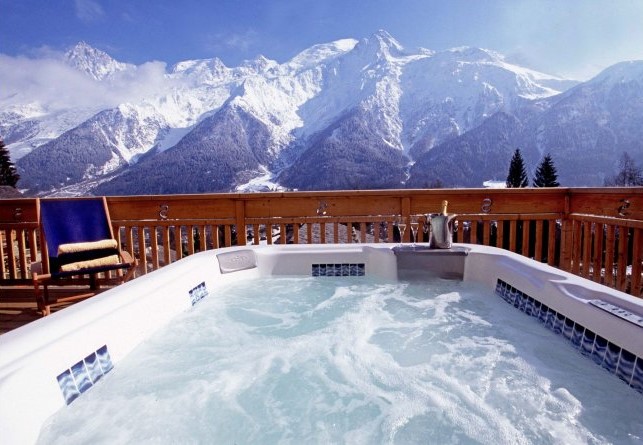 There we have it! Gone are the days in luxury chalets where you have a chalet girl serving you the same type of meal every night. Whether you decide to pick the full catering service, self-catered, a bit of both self-catered and catered, or the inclusion of the first class service by a chef and butler with food and drink charged at cost, you can be rest assured that you will have the most incredible time in the snow this season.
Please give the Ski in Luxury team a call on +44 1202 203 650 or send us an email, as we would love to help find you your perfect ski chalet holiday.