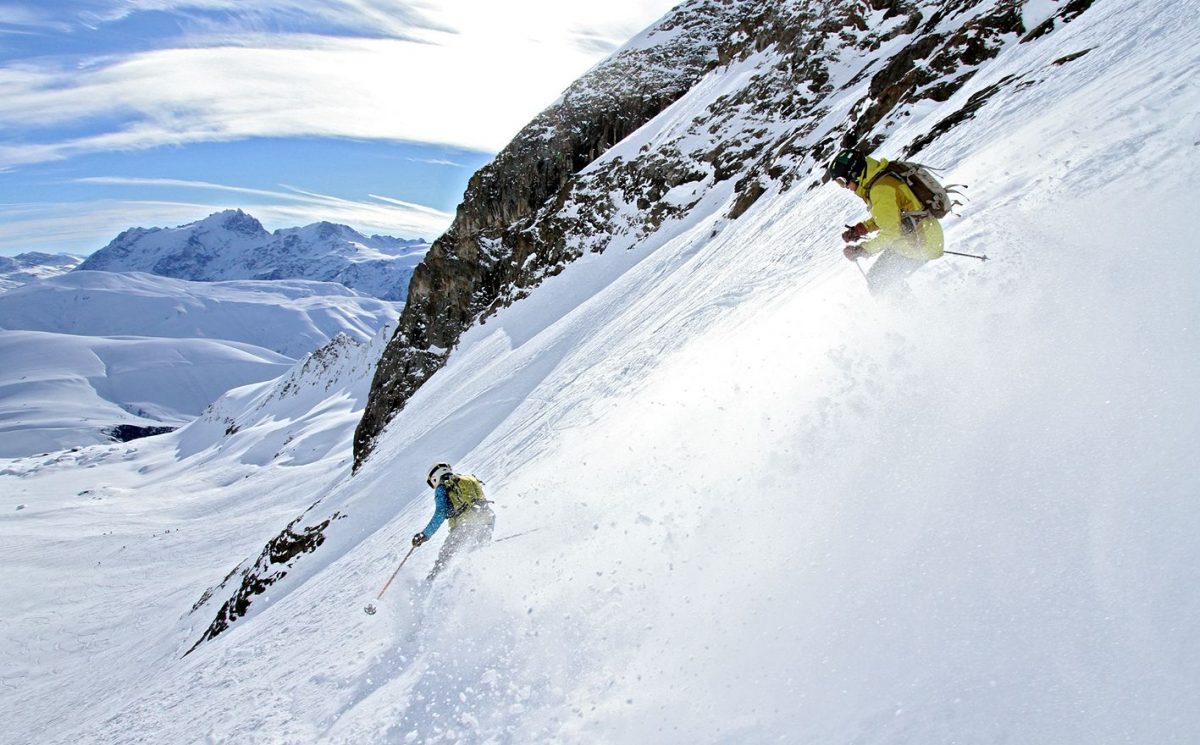 Here at Ski In Luxury we're all missing the mountains, and we're willing to bet that you are too.  Check out our favourite ways to enjoy the mountains from home…with a little imagination it'll almost be as though you're back on the piste!
Okay…so nothing is that same as gliding down the mountain on a bluebird day, but we hope that we can remind you of the joy a ski holiday brings until you are next able to enjoy the real thing.
1. Play a game of Ski Run with the family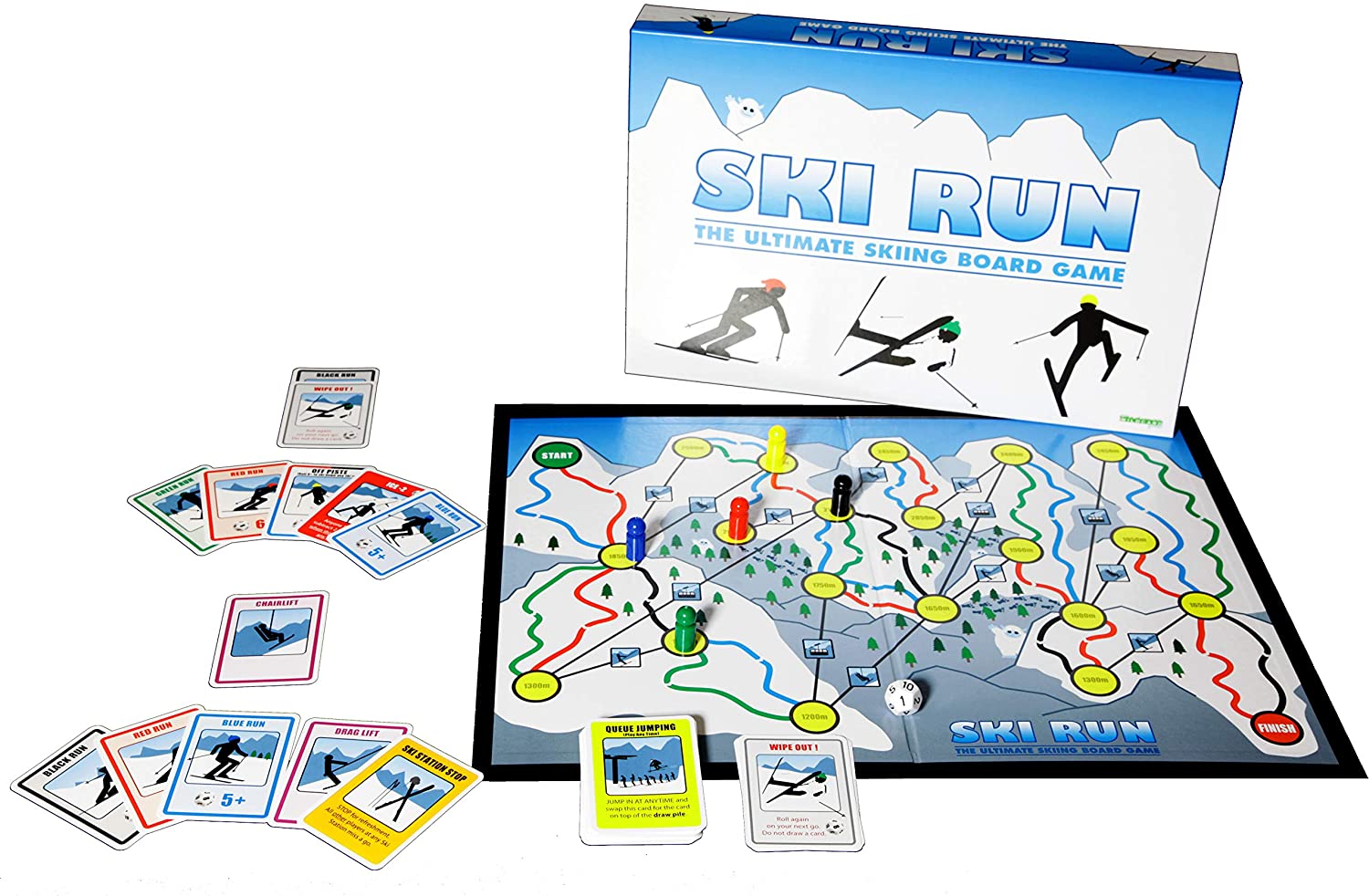 Hop on a chairlift and ascend the mountain, before choosing whether to cruise down a sweeping blue or take the more direct black route to the finish line (in this case, we like to think it's the end of day apres bar).  It might be a different kind of buzz, but (friendly!) competition can be just as fun as skiing for real, and it's a great opportunity to get together with the kids and enjoy a family evening just as you might have fun on a skiing holiday.
2. Enjoy the mountains with incredible ski movies
We've previously blogged about our favourite ski movies, from Eddie the Eagle to Streif – Red Bull's deep dive into the Hahnenkamm race in Kitzbühel.  It's a great place to start of you're looking to enjoy the mountains from home.
A couple of others that we love are:
Claim – The Greatest Ski Movie…EVER?
Self-accredited as the best ski film, Claim features a cast of incredible skiers, including the infamous and much missed Shane McConkey.  A fun, high-tempo watch it's ideal for a relaxed evening of entertainment.
Shelter
A recent release, Shelter is a true escapist fantasy, and illustrates that it's possible to enjoy the mountains and have a true adventure in an eco-friendly way.  Released by Picture Organic clothing, it's a feast of beautiful landscapes, insane skiing and good vibes.  If you're interested in ways to improve the eco-credentials of your next ski holiday, take a read of our blog about it.
So, whilst we're not able to test out our own skills, grab some popcorn and get comfortable in front of one of these awesome ski movies; there's no better way to enjoy the mountains from home!
3. Browse some of the most beautiful ski chalets in the Alps

Our portfolio features some incredible ski chalets.  From properties with bowling alleys (check out Chalet Marmottiere in Verbier), to levitating hot tubs (Backstage Chalet in Zermatt) and everything in between.  If you've ever dreamt of the perfect ski holiday, chances are we have a chalet that matches even the most unusual requirements.  Indulge in these flights of fancy whilst grounded at home.  To start you off, here's a selection of the most expensive ski chalets in Europe from our sister brand, Ultimate Luxury Chalets.  For some truly individual design and outrageous facilities, we've also collated a selection of the most unique ski chalets, for those who like something a little bit different.
If you spot any chalets you particularly like the look of, how about adding them to a wishlist (register to create one by clicking the LOGIN button at the top of our homepage), so you can easily store your favourites and come back to them later.
4. Brush up on your mountain fitness
You've watched the ski movies and endless clips on YouTube, and been inspired by the pro-skiers…so now's a good opportunity to brush up on your mountain ready fitness with a ski inspired workout:
Chemmy Alcott has shared a ski workout to challenge yourself whilst in self-isolation, and she knows what's needed to take your ski-fitness to the next level!
Meanwhile, our friends at SkiBro have a whole playlist of workout videos on YouTube to help you enjoy the mountains from home, including this Flow Yoga class for skiers:
5. Take a walk through the Alps…virtually
Whilst we can't actually visit our beloved mountains at the moment, there's no reason why they can't come to us.  How about hiking the Swiss Alps from your treadmill?  Virtual hikers can follow popular routes in Wengen or Grindelwald…you can almost taste the fresh mountain air!  Alternatively, follow the Matterhorn, Portes du Soleil or Savoie Mont Blanc on Instagram for daily updates from your favourite resort.  If we can't be in the mountains, we can at least let our favourite resorts fuel the imagination.
6. Enjoy an apres drink in your own back garden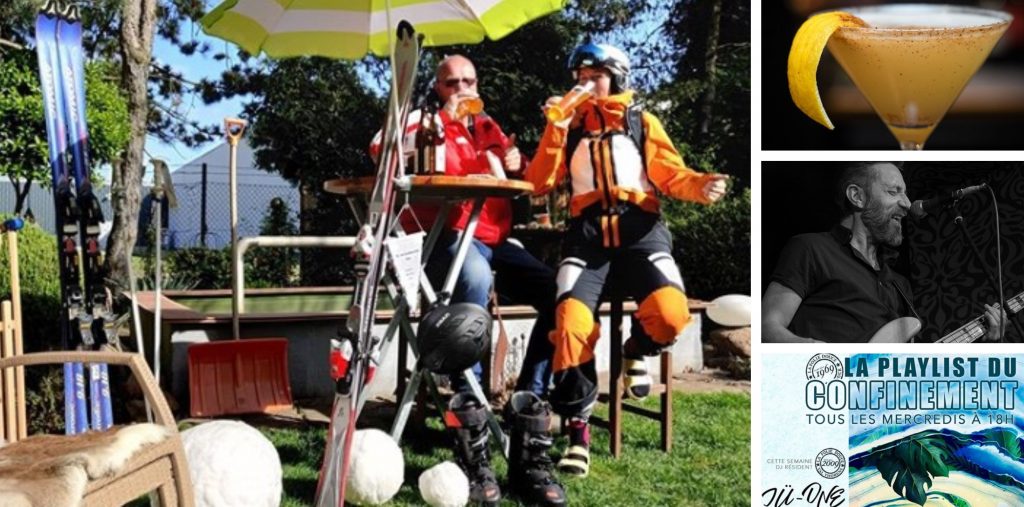 Dig your ski gear out of the loft, pick up some lager or Aperol during your next outing to the supermarket, and open your own apres bar in the garden!  Our favourite spots for an apres drink are even helping out with cocktail recipes and some brilliant music to help set the right vibe!  The Folie Douce in both Val d'Isere and Les Arcs are both releasing confinement playlists on Spotify to help set the mood…all you need is some champagne to spray and you could be back on the mountain.
Verbier is focusing on the drinks side of things, with both the infamous Pub Mont Fort and Farinet Lounge releasing tutorials and recipes to make their signature cocktails, from Espresso Martinis to Moscow Mules.  With a bit of extra time on our hands, now's the perfect time to whip out the muddler and cocktail shaker to make a quick batch of your favourite.
7. Reminisce about great days in the Alps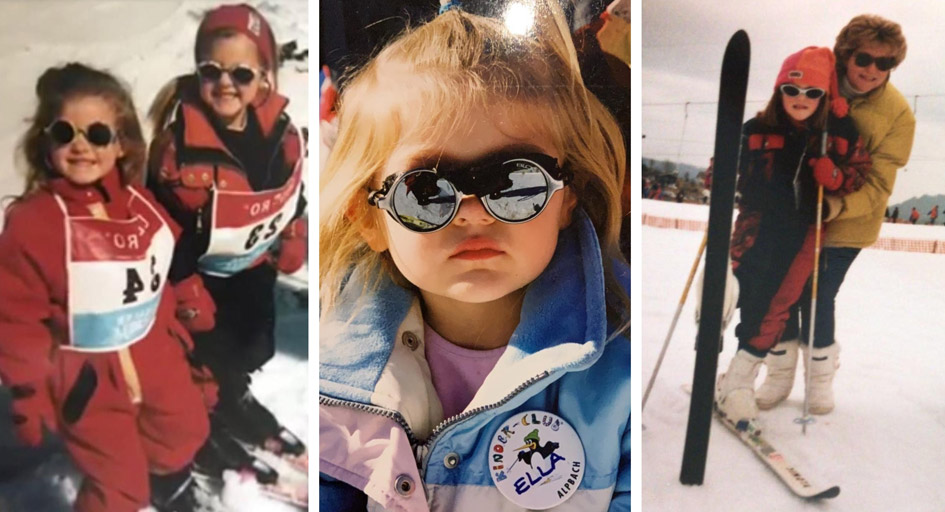 Remind yourselves of great days on the mountain by looking through photos and videos from trips past – here's a couple of my old family snaps…in the middle, my little sister is clearly having the time of her life being dropped off for ski school back in the nineties! Share them with us using #SkiInLuxuryRewind and we'll re-post our favourites.
8. Working from home from the mountains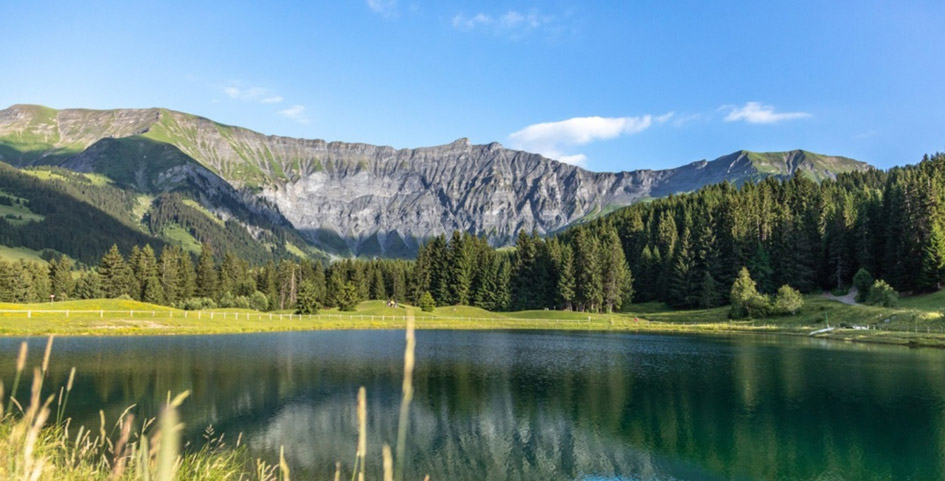 Take a break from checking emails and that daily team meeting via Zoom with a Megeve wallpaper.  The tourist office has released some beautiful shots from Rochebrune, Mont d'Arbois and the surrounding peaks for download to perk up your desktop background.  Download a beautiful mountain view to enjoy the mountains from the comfort of your home office.
9. Follow some of our favourite social accounts for great mountain content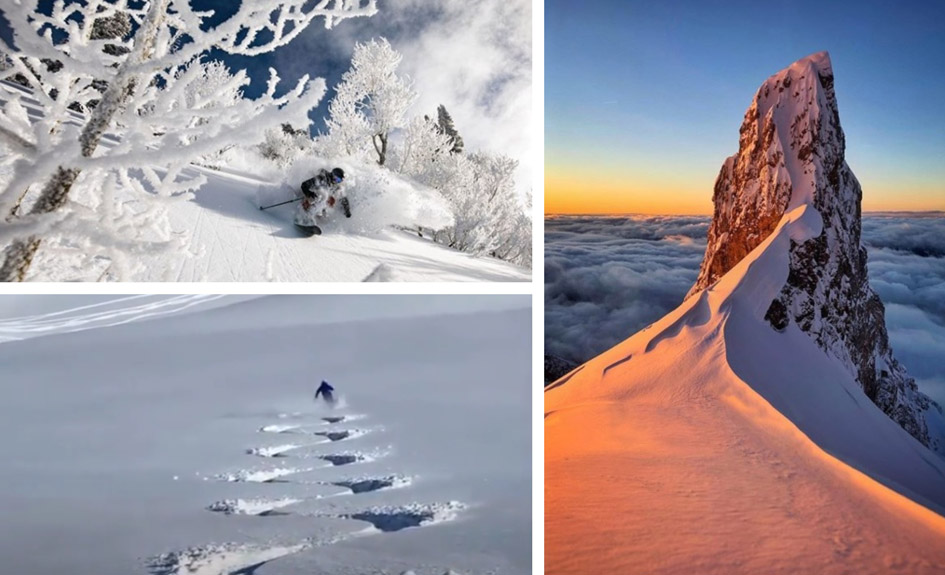 For me, social media can be a a great place to check-out of real life for a few minutes, and an easy way to improve the escapist credentials of your profile is by following some great alpine accounts.  At Ski In Luxury, we have a few top favourites who do a great job of showcasing the sport we all love and the mountains we're aching to visit:
Instagram:
@skimagazine – With a feed full of blue skies and snowy peaks, as well as links to some of their best articles from their archive, it's a great spot to fill your boots with interesting mountain reading
@diamondskiing – Just great skiing videos daily!
@candidethovex – Reknowned freerider and creater of the infamous One Of Those Days videos we all remember, Candide's Instagram is an ode to the mountains and sport of skiing.
Twitter:
@peaklocation – Awesome videos, snow updates, beautiful mountain pictures and a general overview of mountain views; Peak Location has it all!
@powdermagazine – Fascinating articles and great videos plus interesting updates about skiing across the world.
@protectwinters – For a different take on mountain news and views; Protect Our Winters are a charity who work to protect the mountains we love from climate change.
10. For the uber committed, build a chairlift and piste in the garden!
This is one of the favourite things I've seen during lockdown!  We can only applaud the commitment of this family to keep on skiing and hope that they get to put all of this practice to good use on some real snow soon.
We can't wait to be enjoying our favourite mountain activities again next season, but in the meantime relax and enjoy all the fun of the Alps from the comfort of your home.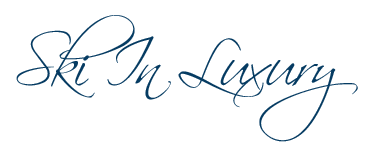 Contact the team at Ski in Luxury either via phone on +44 (0)1202 203650 or you can send us an email if you want to chat about a ski holiday for next winter, and get something to look forward to in the diary!