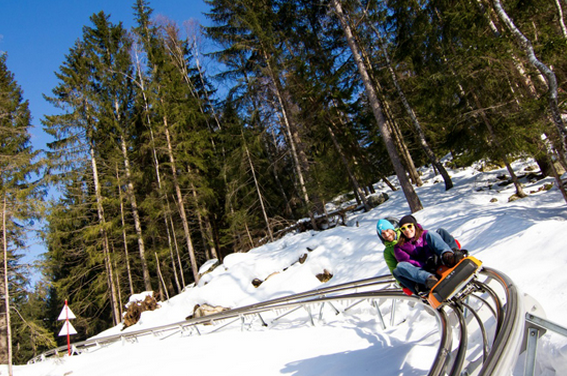 Chamonix is a traditional alpine town in the Savoie Mont Blanc region, offering unparalleled mountain scenery and a range of summer activities suitable for the whole family.
Far from being just a winter wonderland destination, Chamonix has activities for everyone, whatever your taste in adventures. Whether you just want to try your hand at one activity, or if you just want to take a stroll and soak up the scenery, you'll be spoilt for choice with things to do.
A summer spent in Chamonix won't be forgotten; it's the perfect destination for families with older children and teenagers who enjoy the exhilarating mountain activities, but there's equally plenty to do with much younger children too.
Summer Hiking
Don't rule out hiking with the family – there are plenty of hikes in the valley suitable for family outings. Seek out wooded trails and stick to the valley floor walks if you have easily tired children or buggies to push.
For the more adventurous walking groups, there are over 40 miles of routes to be found in the Chamonix Valley. A particular favourite of ours, is the hike to Lac Blanc in Aiguilles Rouges – based above 2352m, giving one of Chamonix's most picturesque views of the valley. Start at La Flegere and either walk on the 4×4 rough track, or you can take the L'Index chairlift. The ascent takes 1hr 45 mins approximately.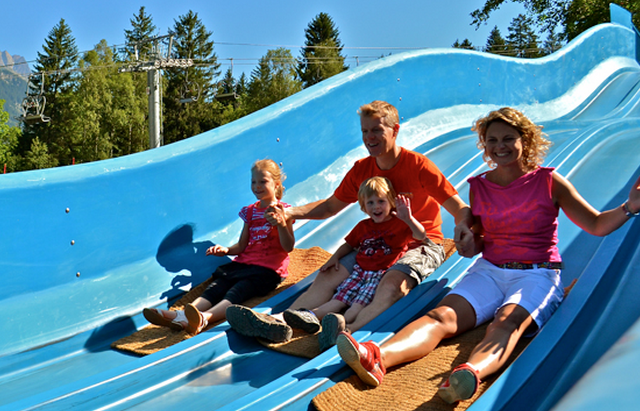 Les Planards Adventure Park
This is a brilliant adventure park in central Chamonix, offering a free play area for much younger children and for the older ones, there's motor racing, trampolining and a water slide area with coasters and a boat splash!
The Chamonix Luge Alpine Coaster is probably the most popular part of the park – it's a roller coaster in the mountains; jumping, turning and spinning downhill through the mountains. Don't panic though, it's completely secure – 2 adults can be fitted per sled and there are seat belts. Open all year round! (Main image above).
Swimming
The town swimming pool boasts a massive spiral water slide, which is incredibly popular with families in the summer. There are five pools in total (indoor and outdoor) with Jacuzzis, slides and water jets. If it's more natural swimming that you're after, then we recommend a trip to Lac Passy, which is surrounded by mountains. Beauty at its best!
Cycling
There are various easy routes throughout Chamonix, suitable for beginners. The level parts of the valley bottom are clearly signposted and offer fantastic views. You can hire bikes and trailers for babies at various locations in Chamonix, these won't be hard to find.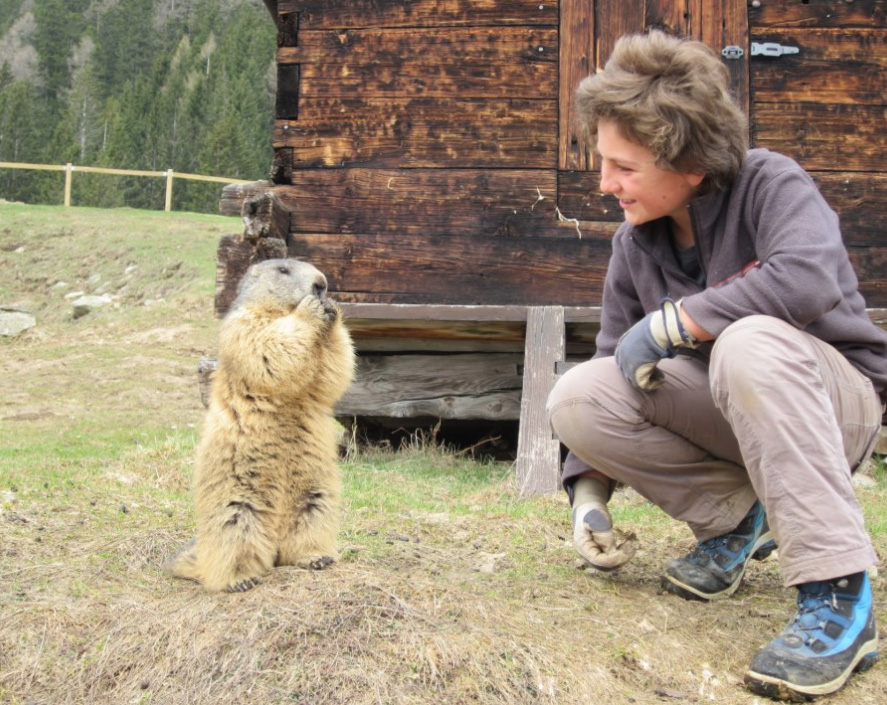 Parc de Merlet Animal Park
Here, you can discover over 80 mountain animals in their natural environment. See mountain fauna like Marmots and Ibex, Chamois and Daims – and many more! The park stretches high over the valley, with fantastic views of the Bossons Glacier.
Family Dining
Most restaurants in Chamonix offer a children's menu with decent options, but a particular favourite of ours is La Carlina. Your children will be made a fuss of and special requests are taken. You can relax with a glass of wine watching the children play on the restaurant's unofficial climbing frame (the statue of Dr. Michel-Gabriel Paccard), whilst you're waiting for your dinner to arrive.
Of course, there are plenty of other activities to keep all the family entertained on a summer holiday in Chamonix, these are just some initial ideas to get you started! Check out this short video for further inspiration.
If you are heading to Chamonix this summer, we have a range of luxurious chalets available for you, suitable for a variety of budgets. We recommend Chalet Amazon Creek, located in the picturesque hamlet of Les Bossons in the Chamonix Valley, and Chalet Cragganmore close to the golf course, perfect for those wishing to end the day with some light apres ski.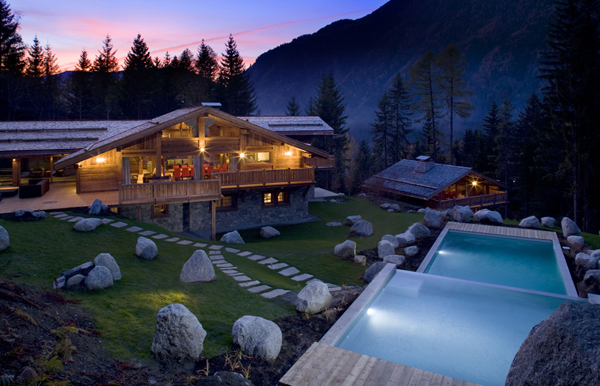 Chalet Amazon Creek (Chamonix)
Sleeping up to ten guests, this flagship chalet combines pure luxury and tranquility. With vast living areas, a cinema room and a luxury spa, this chalet is designed and furnished to the highest standards. In the summer months, you can make the most of the chalet's own outdoor swimming pool, which boasts unique views of the Mont Blanc Valley.
After a busy day on the slopes, you can unwind with a relaxing massage while the children kick back with a movie in the cinema room. To wind down that little bit further, why not settle down with a glass of wine from the superbly stocked wine cellar?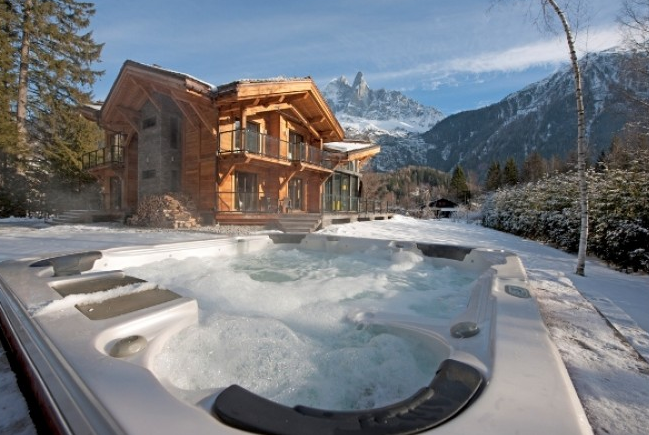 Chalet Cragganmore (Chamonix)
This outstanding chalet is located beside a superb golf course on the outskirts of Les Praz. Its location is ideal for access to the valley's ski areas (just two minutes from Flegere, a ten minute drive to Argentiere and a fifteen minute drive to Le Tour). There are perfect walks on your doorstep and the lively bars in Chamonix town are just five minutes drive away.
You're guaranteed an unforgettable experience with a private chef on hand to prepare a wide range of gourmet dishes throughout your stay. This chalet is available on a catered or self-catered basis.
Feeling inspired? There's still plenty of time to book for the summer months. Give us a call or drop us an email to make an enquiry – we're guaranteed to have the perfect chalet for you.