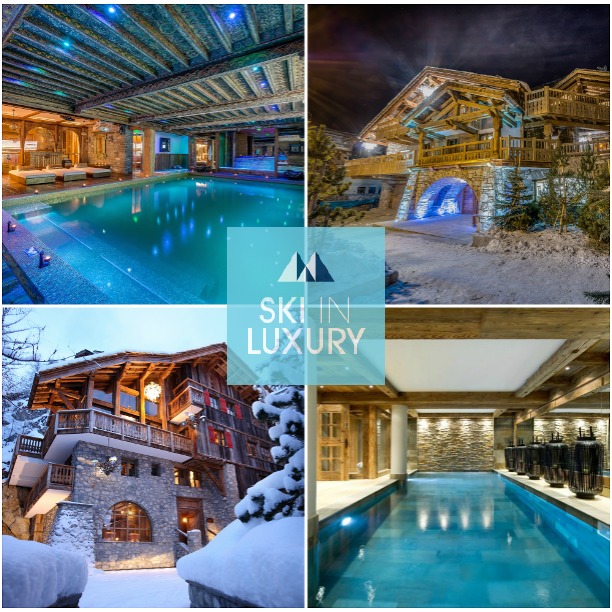 The moment everyone has been waiting for is nearly upon us. It's coming to that time of year again when the ski world gives recognition to the very best that the industry has to offer.
We are nominated for the Worlds Best Ski Travel Agent category, and being in this field allows us to showcase and present to you a guide to the creme de la creme of the French luxury chalet rental market. All properties are, quite naturally, available to rent through Ski In Luxury.
Lets start then shall we?!…..we present to you the nominees for France's Best Ski Chalet 2016.
Chalet Edelweiss, Courchevel 1850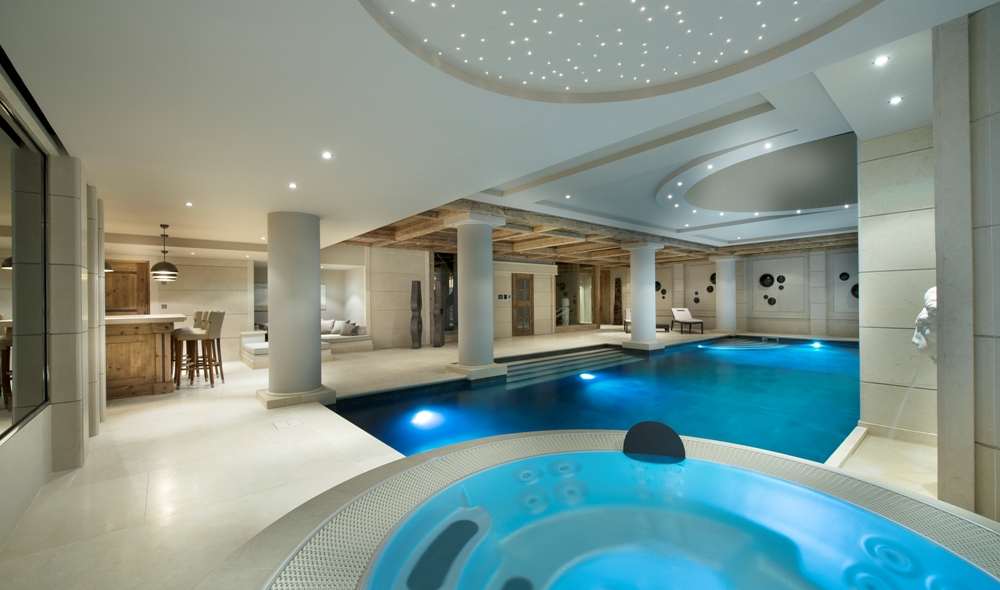 What more can we say about Chalet Edelweiss? This beauty of a chalet is setting the bar very high in the luxury ski market. With its eight bedrooms, all with private bathroom that are finished to the highest quality possible. Let's not forget the 100m2 master bedrooms within the chalet. This has got to be a strong contender this year and it would be hard to argue its chances.
Shemshak Lodge, Courchevel 1850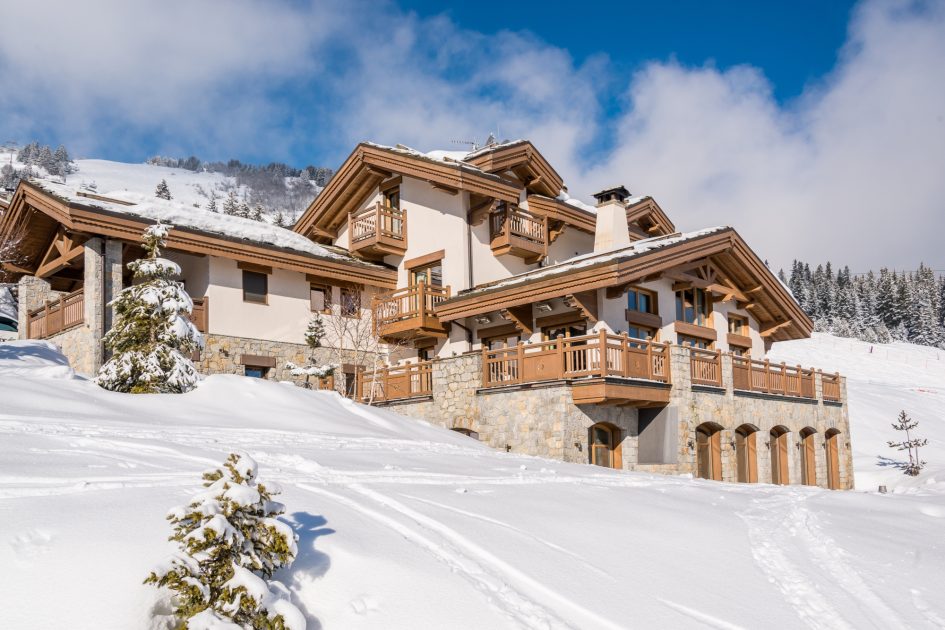 The Shemshak Lodge in Courchevel 1850 is situated perfectly to allow quick access to the slopes, whilst being in a central location to the resort. This chalet has been finished to the incredible standard that has become synonymous with Courchevel 1850. The Lodge comes with some of the best wellness and relaxation areas you have seen, providing guests with a panoramic views of the valley. The chalet can sleep up to 10 adults, plus 3 children in five bedrooms combining alpine chic with true elegance. It's going to be a close call this year!!
Chalet Gentianes, Courchevel 1850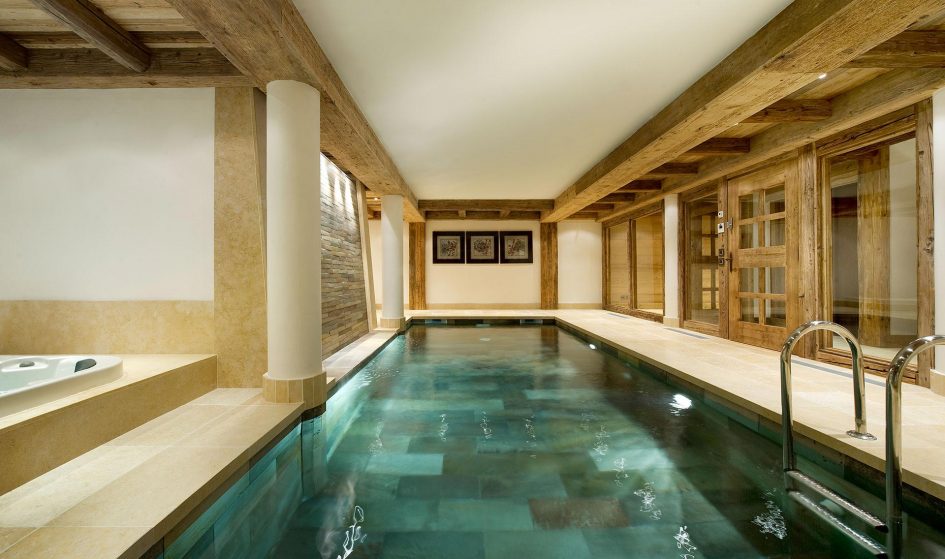 Chalet Gentianes is located in an enviable location in Courchevel 1850 being just 200 metres to the centre of resort. The ski in/out chalet has an incredible swimming pool area and provides clients with large open plan spaces to enjoy. Let's not forget all the extras expected from a nominee for France's Best Ski Chalet at this years World Ski Awards! Chalet Gentianes has a cinema room, gym, hammam and massage room for guests to enjoy ultimate luxury whilst on holiday.
Chalet Le Petit Chateau, Courchevel 1850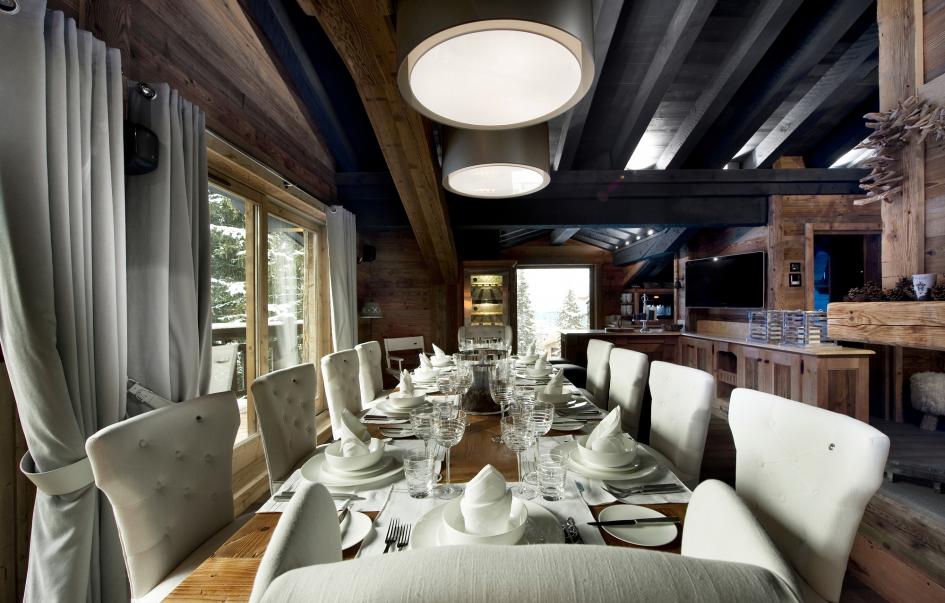 The incredible Le Petit Chateau in Courchevel 1850. Yet again another chalet in resort that is setting the benchmark for the luxury ski industry. This is one of the newest properties in resort and is situated in a dream location comparable to something out of a Disney film. Surrounded by fir trees overlooking the Bellecote piste, this property is ski in/out, but retains its privacy for its discerning guests.
Chalet Atlantique, Courchevel 1850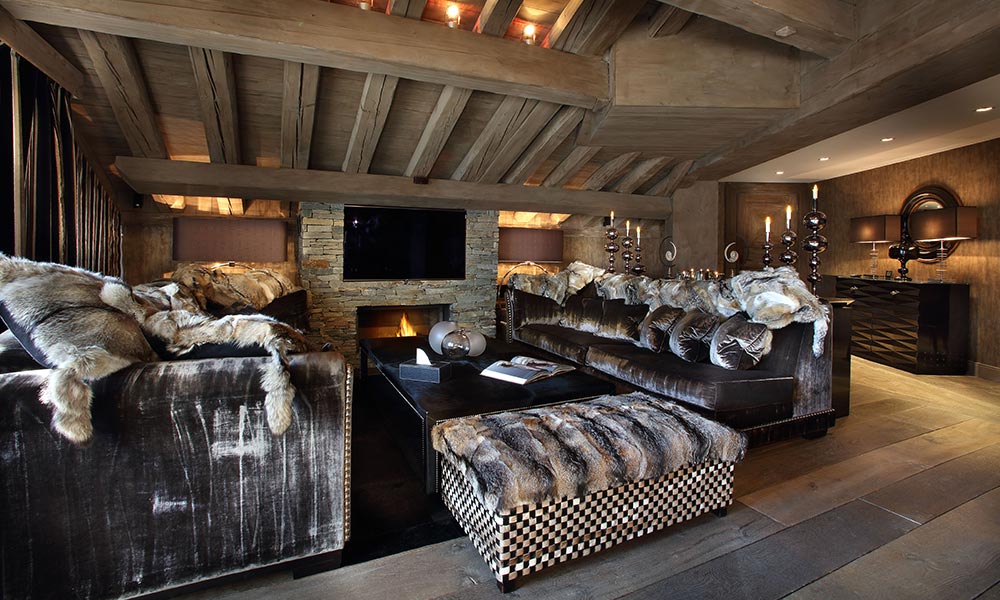 Chalet Atlantique, a chalet that is stunningly finished with luxurious furnishings and materials. This modern contemporary chalet comes with a cinema room and bar, and lets not forget the wellness area that is complete with a jacuzzi, sauna, steam shower, massage room and gym.
Chalet Lhotse is one of Val d'Isere's most desired properties, and it is easy to see why! The chalet is located in the centre of town and is just a few minutes walk into the village centre, and 5 minutes to the Solaise Express piste and lift. But don't think you will be walking much as there is always a driver on hand to transport you to your chosen location on demand.
Chalet Le Rocher is another absolute gem, located in the famous and much loved resort of Val d'Isere.
Sitting at the top of a private road that allows for maximum privacy, Le Rocher is one of the very best chalets in Europe, let alone France. It is no surprise that this is a nominee at this years World Ski Awards for Best French Ski Chalet as it ticks all of the boxes with its level of service and the facilities it offers.
Chalet Marco Polo, Val d'Isere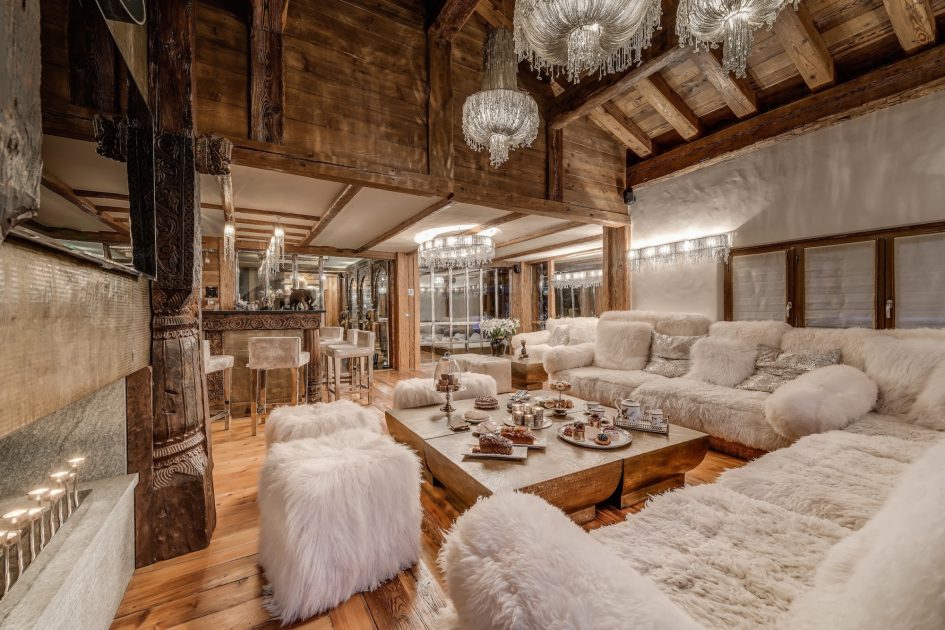 A property that needs no introduction, Marco Polo has already won France's Best Ski Chalet at the World Ski Awards twice, and it is in the running again this year. This chalet allows for seclusion whilst also being located near the centre of resort. Chalet Marco Polo is an uber-chic chalet that is undeniably cool, providing guests with everything you could possibly desire in a luxury ski holiday.
This beautiful chalet is set in the exclusive area of Les Carats in Val d'Isere. Chalet Montana is situated in close proximity to the Face de Bellevarde piste with the nearest lift being only 200 metres away. This incredible property is a strong contender for this year's award, with its home from home style providing the ultimate in alpine chic.
Chalet du Cret, Val d'Isere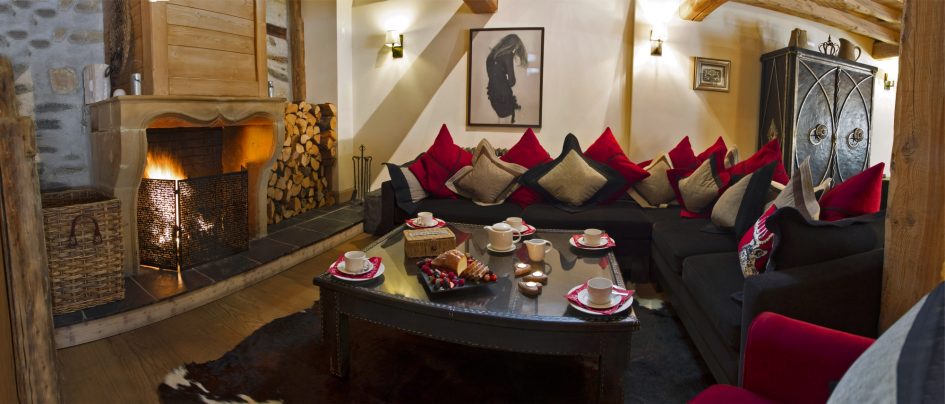 Chalet du Cret, a chalet that boasts its own 17th century chapel, not something you usually hear when speaking about a chalet holiday. The property is a quirky cocktail of old style charm and modern alpine living.
This opulent getaway has been lovingly restored to provide the ultimate luxury accommodation in Val d'Isere. Its beginnings date back to as early as 1632 when it was a local cheese farm, run by monks!
Chalet Le Chardon, Val d'Isere 
Le Chardon is considered as one of the highest quality chalets in Val d'Isere being only 50 metres away from the piste that leads down to the Bellevarde and Solaise area. This alpine retreat sits invitingly on the side of the Solaise Mountain, and is ideal for groups of different sizes.
Be it a corporate getaway or a larger family group, this chalet offers incredible views of the valley below it and provides an unbeatable private outdoor terrace, perfect for hosting events or just relaxing whilst sipping some bubbles and taking in the sun.
Chalet Quezac, Tignes Les Brevieres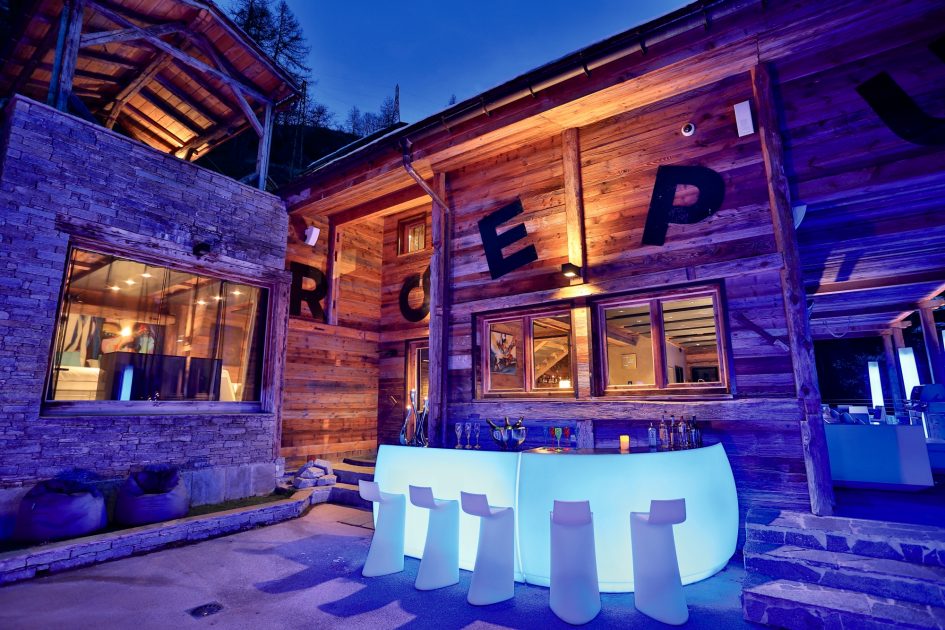 Chalet Quezac, combining alpine luxury with cool and quirky charm. This ultra modern property can sleep up to 12 adults and 4 children in 7 uniquely styled suites. Large open plan spaces play host to some nice features like an billiard table, and of course the fully stocked bar. Unique in its conception, Chalet Quezac is a property that definitely stands out in the luxury ski market.
Bellacima Lodge is situated perfectly for any apres lovers, being close to Dicks Tea Bar and only five minutes to the centre of town.
Created by Bernard Raffort, this property has huge living spaces and incredible views of the pistes. This beauty also comes with a small counter current swimming pool and a hot tub on a south facing terrace, not a bad way to spend the evening after a hard day on the slopes.
Chalet Les Brames is set in a secluded location, but allows easy access into the main Chaudanne lift hub in resort. This beautiful property is able to sleep up to 14 guests in true style, with alpine charm infused with state of the art facilities.
Chalet Mont Tremblant, Meribel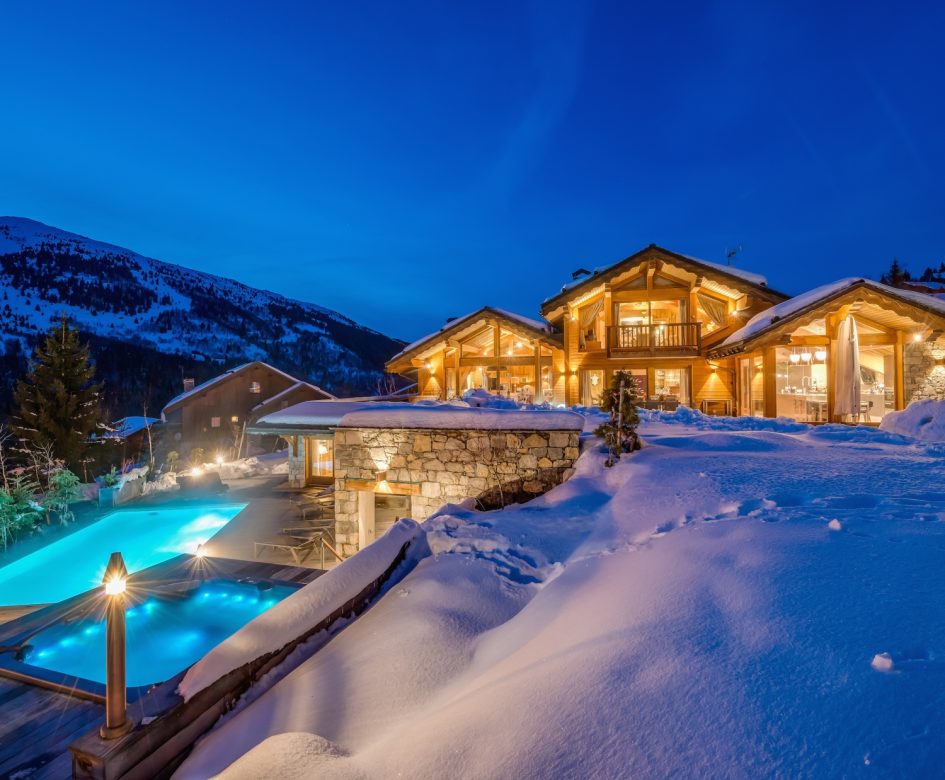 Chalet Mont Tremblant is one of the flagship properties in the resort of Meribel.
Providing its guests with the ultimate in pampering facilities, this special chalet comes complete with an outdoor swimming pool and hot tub to warm up the bones after a long day skiing. The master suite in this chalet occupies an entire floor and enjoys and open fireplace with panoramic views. This is definitely one to keep an eye on this coming winter season.
After a long day skiing, there is not a better located chalet than SHL Lodge in Meribel.
Being just 60 metres to the nearest piste, the property comes with a spectacular underground wine cellar that has been built into the mountain rock. Of course this is stocked with the finest wines the Alps has to offer, for the budding wine enthusiasts out there.
Don't forget to visit the swimming pool either with its counter current technology built in, just in case you were looking to challenge yourself a bit!
Chalet Grande Corniche, Les Gets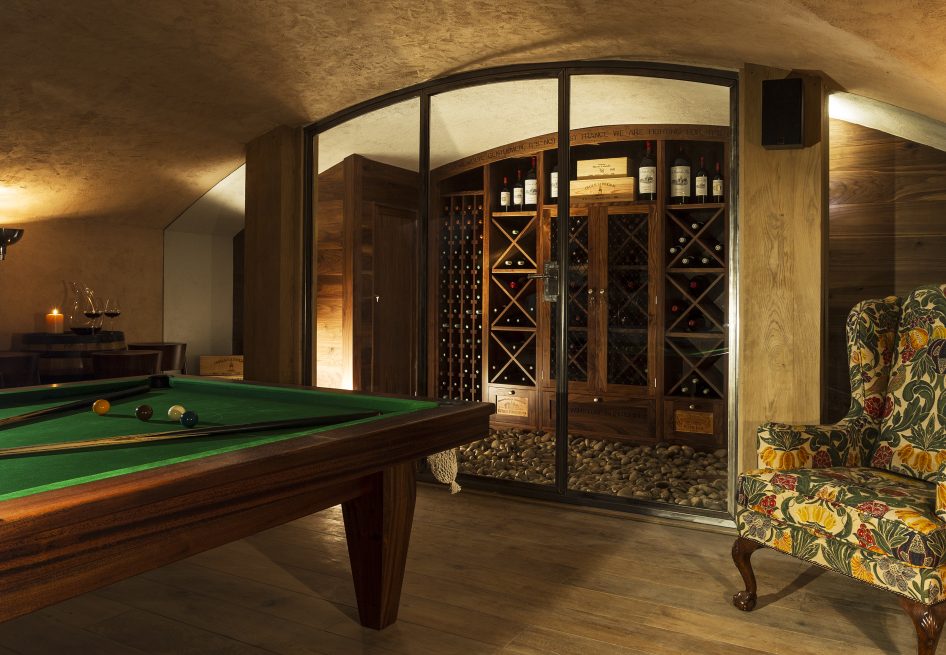 Chalet Grande Corniche in Les Gets is a chalet that ticks all the boxes with its offerings! People who are lucky enough to stay here will be treated to the luxurious wine cellar and snooker room. Just in case you didn't want to walk down the stairs, there is a slide connecting the bar on the top floor to the wine cellar! This is a good option for those big kids out there. There is also a brand new infinity swimming pool for the 2016/17 season with spectacular views!
Chalet Jejalp is the perfect chalet for those seeking a contemporary style with a traditional alpine infusion. Being both luxurious and homely at the same time, this chalet offers everything you could desire from a luxury chalet holiday.
If you are looking for the wow factor then this has it, with a wine cellar set over 2 floors, not a bad feature to have in a Luxury Chalet.
We are very excited to see who comes out on top, at this year's World Ski Awards for France's Best Ski Chalet.
Once you have voted, don't forget to cast your vote for us at Ski in Luxury for World's Best Ski Travel Agent by clicking here. Voting closes on the 23rd September 2016.

If reading this has got you thinking about your next ski holiday or if you would like any more information on any resorts then contact the team on +44 1202 203 650 or send us an email.
You can follow us on Twitter and Facebook also, with regular news on this coming winter season and everything alpine.
We look forward to hearing from you soon.
The Ski in Luxury Team x