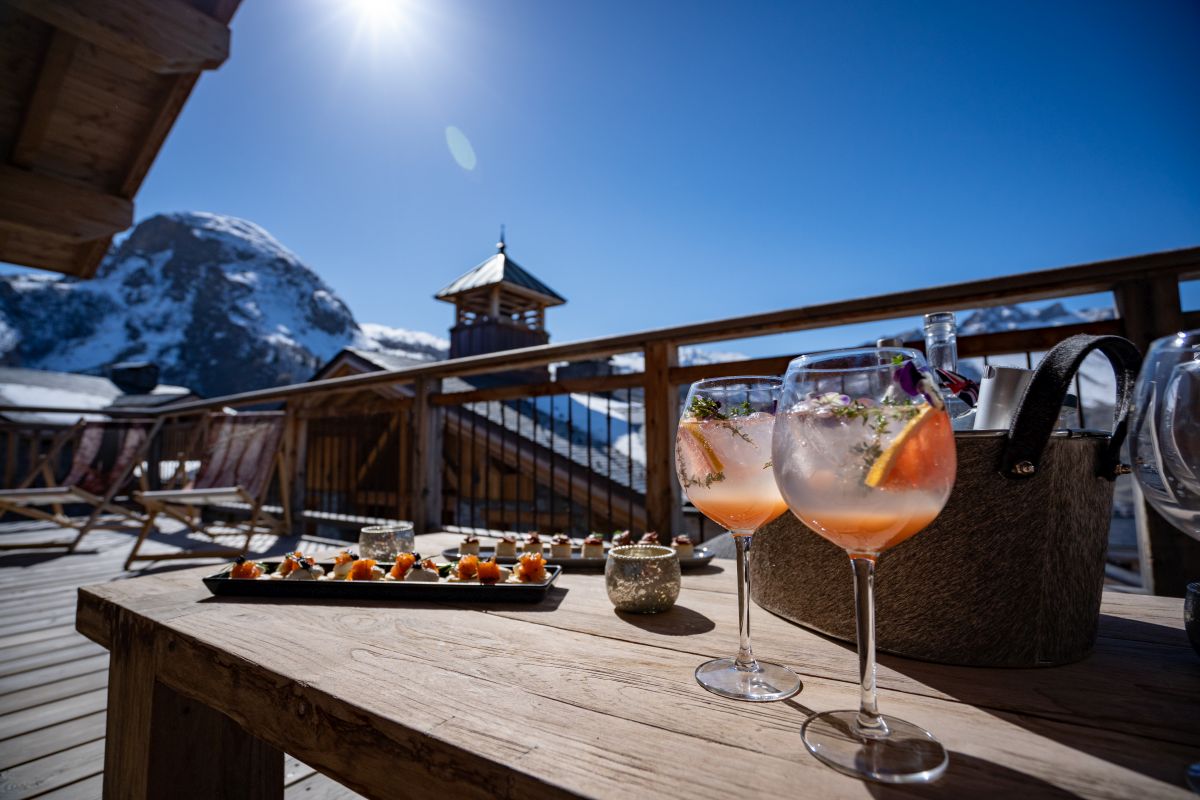 To some people, gourmet chalet catering is the most important aspect of a luxury ski holiday –  and there is no reason why it shouldn't be! For all the foodies there is plenty to get excited about, from mouthwatering mountain restaurants to the well-earned afternoon tea, canapes and multiple-course meal awaiting you at your luxury chalet for the week. We caught up with Chef Alex who works in some of the best luxury catered chalets in St Martin de Belleville. Take a read to find out his experiences, style of cuisine, and his view on gourmet chalet catering in The Three Valleys.
The choice for gourmet catering in The Three Valleys is vast both on and off the mountain, and what more, the prices can range significantly. Hidden between the mainstream resorts (Courchevel, Meribel and Val Thorens), you will find the traditional Savoyard gem of St Martin de Belleville where you will find exceptional value for luxury in restaurants and catered chalet accommodation.
What was your inspiration in becoming a chef? How did it all start?
"I was working as a restaurant manager in a small independent Mediterranean restaurant on the Bristol Harbourside.  The team was really passionate about food and it was infectious.  After 3 years of managing, my interest in food had taken over and I retrained as a chef, did some stagiere stints in some great restaurants and went from there."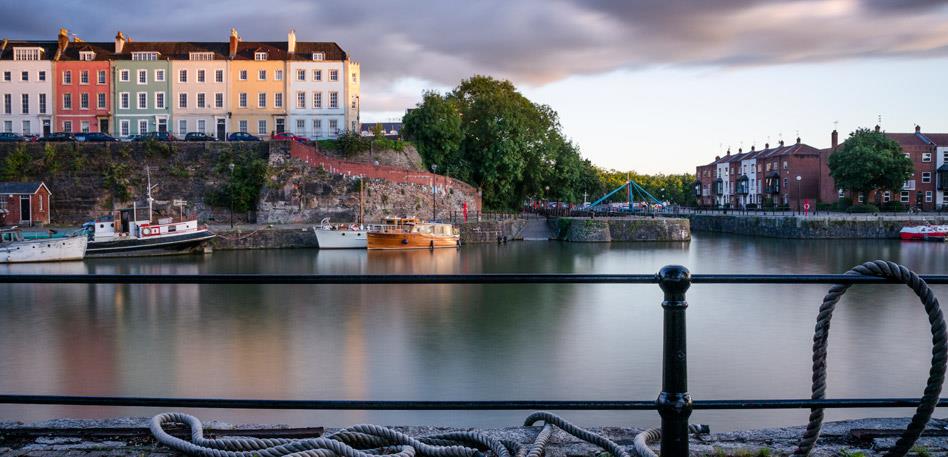 Tell us a little about your experience and where you've worked?
"Stages at The Pony and Trap, Chew Magna, and the Bath Priory started me off.  The time at the Pony and Trap was unforgettable for the thought process and work ethic behind great plates of food, basically the strive for perfection.
After that was 2 years as sous chef in the restaurant I was managing before (The Olive Shed).  Simple and direct fresh plates, lively flavours and a lot of passion again.  I spent about a month travelling around Spain on a one man food mission, and fell in love with the country, so moved over there 3 years ago.
Now in the summer, I am sous chef at Hermosa in Cabopino, styled as a Californian bistro where the style of cooking allows for a wide range of influences, as long as the resulting plates are alive with flavours and textures.  The kitchen is small, again passionate (I suppose everywhere that is half decent is going to be passionate), a lot of fun to work in. And there's a swimming pool close by to dive into after service!"
One thing that stood out to us during our stay at was the amazing food…
…How does your chalet catering differ to other chalet operators in the area?
"Food is a very central part to what we offer, and is a key reason the company was created in the first place. The chefs have completely free reign in terms of menus, we develop an understanding of each guest each week to fit the menu to personal preferences. We are able to hunt around for the best products we can find – from local butchers, veg shops, cheesemongers etc. There are some great local products for catered chalets in St Martin de Belleville to take advantage of.
The emphasis is on fresh, modern fine dining; food that is completely delicious but leaves you feeling satisfied not stuffed."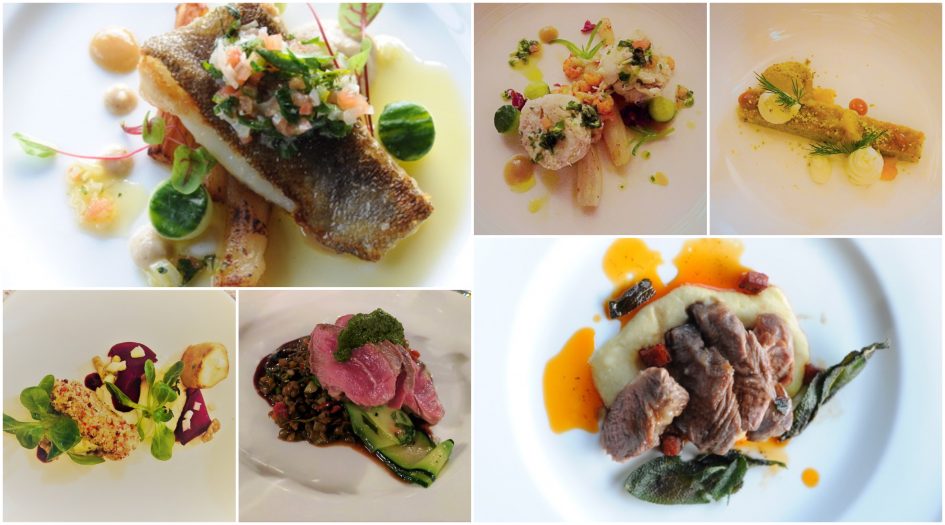 What would be your personal, perfect 3 course dinner menu to cook?
"I love the starter of Jerusalem artichoke tortellini, garlic thyme white wine sauce, hazelnut, truffle and lemon. For me, it's full of flavour and just right to start off a good meal.  The layers of flavour through the dish are very satisfying. In terms of cooking it, making pasta is always fun, the sauce is fuss free and delicious, the finishing garnish brings it all together.
Main course of poached skate wing (a touch of butter, olive oil, thyme, parsley stalk), cucumber (freshness), gold raisin puree (little hits of sweetness), salsify (lightly caramelised, earthy and nutty, and a vierge dressing. The vierge, when done well, is a big favourite of mine – shallots, garlic, rosemary and thyme warmed and infused through a nice light olive oil, concasse tomatoes and lemon zest for acidity, chopped parsley and chives right at the end lightens it up further. When available, the mini samphire shoots finish the dish nicely, with a bit of crunch and a touch of saltiness. It's a pleasure to plate the dish, it presents well, and for me I think it satisfies the taste buds and stomach without being too heavy.
The dessert to follow would be pistachio sponge, white chocolate mousse, dill, and apricot. I've always loved stone fruits and it matches well with the pistachio. The mousse is creamy and rich, and the sprigs of dill round it off well."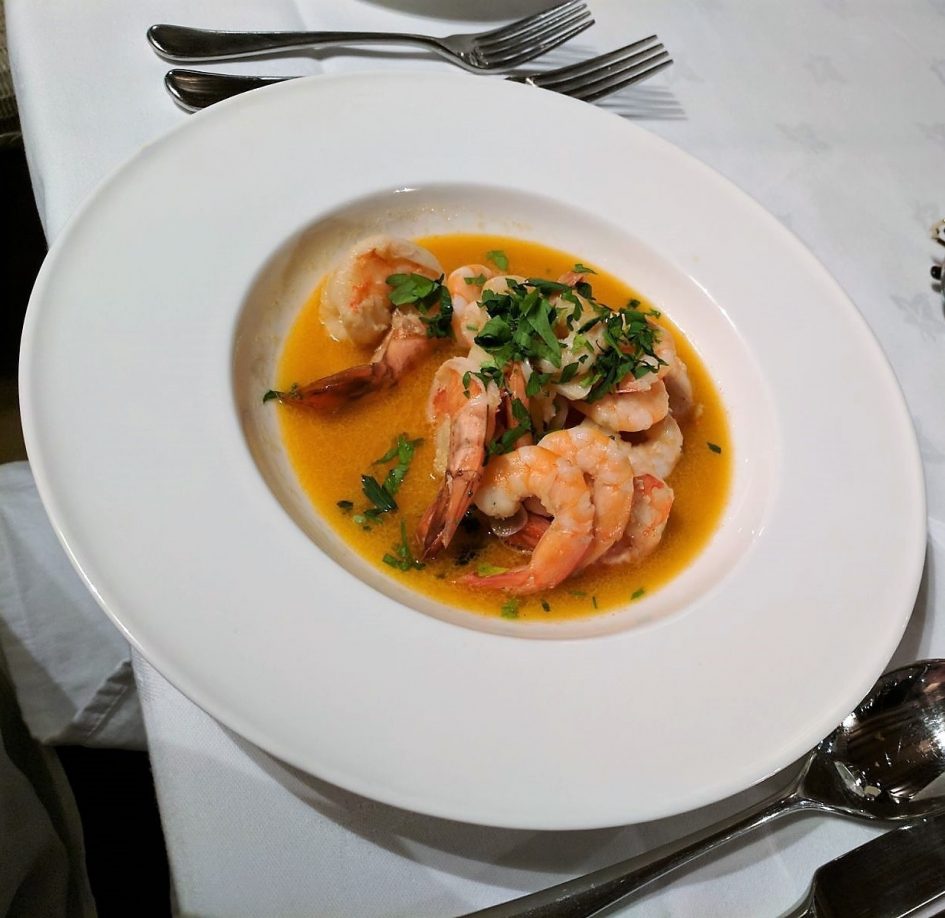 What do you enjoy most about your job?
"The opportunity with every plate to do it very well, very badly, or somewhere in between – i.e. if you actually care then you're going to give every plate your all. It's instant job satisfaction every few minutes. Little tweaks to processes/methods and recipes are little steps forward towards food you can be proud of. The work is never finished, but if you're going in the right direction then that's good enough.
Like everyone constantly says, you never stop learning – learning is a pleasure in itself."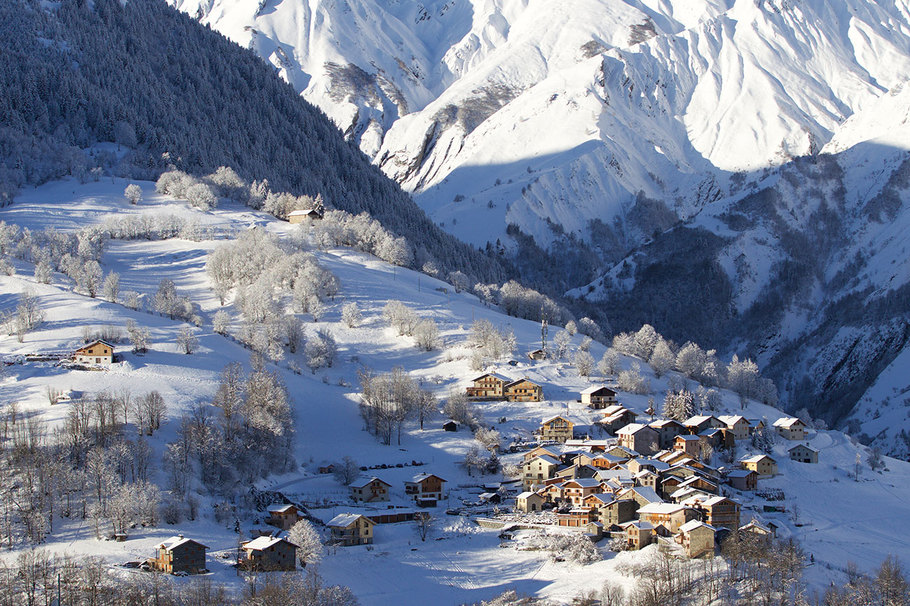 Are there any restaurants in St Martin de Belleville that you are impressed by?
"As most catered chalets in St Martin de Belleville have staff night's off, there are some excellent restaurants to experience. My top choice would be La Ferme de Chantacoucou in Chatelard which is a working farm. For dinner, you're welcomed into what is essentially the family front room. The farmer does the front of house and his wife does the cooking. It's affordable and straight to the point. No menu, maybe you'll get a choice between two different mains. Everything made on the farm, and you can taste that. Fuss free and an example of genuine hospitality."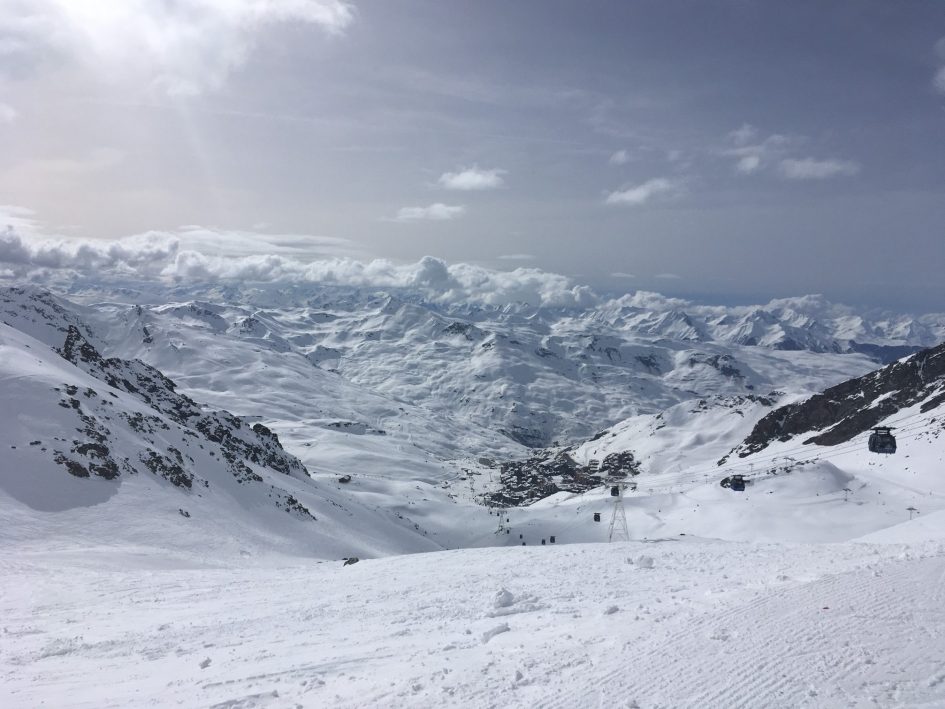 How about on the mountain; which are your favourite restaurants in The Three Valleys?
"As a seasonnaire, I'm pretty tight with spending money, so I go for the canteen-style places with a plat du jour. The best one I had this year was a wonderfully tender and flavoursome lamb tagine. It's also nice and quick, as I'd rather spend my time skiing than sitting down."
What are the most unusual dish requests that you have been asked to create?
"I've had very few unusual requests this season (except maybe a lactose-free cheese course!).  A good learning curve was providing lactose free desserts, and trying to keep the creaminess in them.  I tried silken tofu with mixed results.  Avocado turned out to be the winner – avocado chocolate mousse is pretty lovely."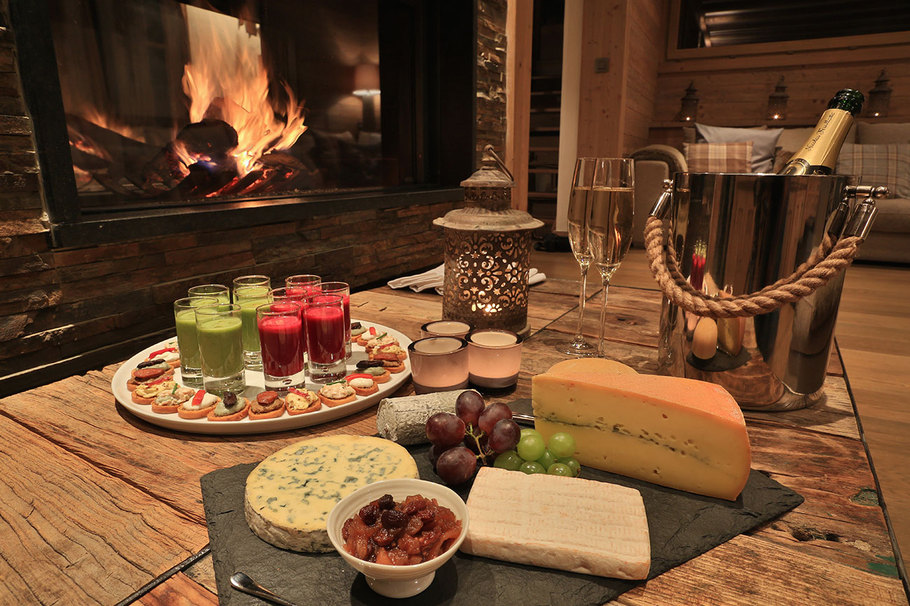 What local produce and specialities do you try to integrate into your dishes?
"The local mountain specialities use a lot of potatoes, bacon, cream and mountain cheese.  A mini tartiflette went down well as a canapé, but I wouldn't want to reproduce these mountain specials in the dinner menu, they're just too heavy.  Having said that, the local Beaufort cheese is great, so flavoursome and matured well.  I used lovely local farm eggs from just down the valley, also a great local smokehouse for charcuterie."
How do you go about designing a menu that will appeal to all?
"You have to have flexibility in the menu design, you cannot rely just on classical style cooking methods.  As Japanese food is dairy free to begin with, it's a useful starting point for vegan or dairy free diets.  Looking at local wild mushrooms with a ginger/miso broth in mind brought me a vegan starter that I was happy serving to everyone.
Some ingredients are easily substituted out for others, so a lamb dish with braised Puy lentils and courgettes can become vegetarian by focusing on the lentils as the centre piece and adding to them feta, pink pepper, olives.
I think the variety is what a lot of people want anyway when staying at catered chalets in St Martin de Belleville, 6 nights of meat/fish/butter is too much.  We want the guests to be completely satiated after dinner but feeling good and fresh in the morning for the next day's skiing."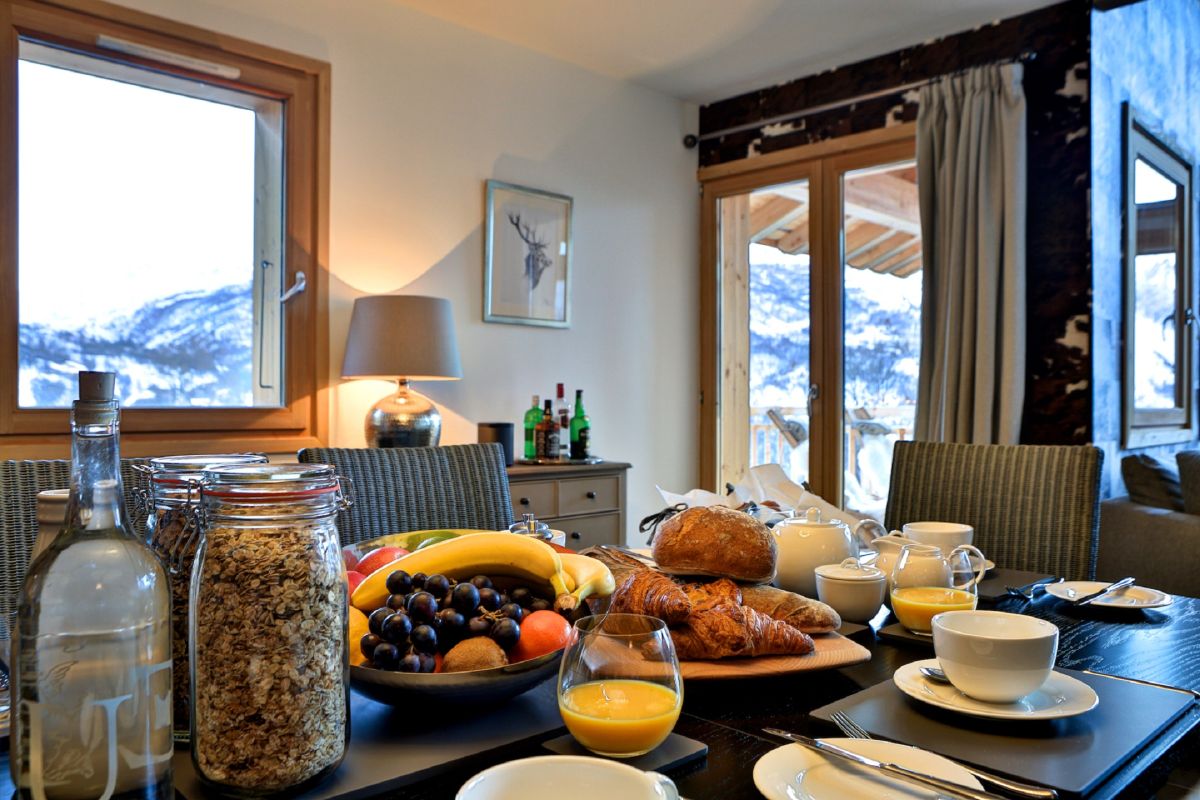 How important do you think the catering aspect of a luxury ski holiday is?
"I think it's what qualifies it as 'luxury' – the food and the accommodation. On the slopes, you can't tell if the person next to you has paid £50k or £500 for their holiday. So the aprés and the evening is where it gets luxurious. A quick aside for breakfast too: green nutribullet smoothies, whatever breakfast you want, and a chauffeur taking you to the slopes in the morning are all pretty luxurious too.
Personalised menus are key as well – on a luxury ski holiday you should expect everything you eat to be excellent and in line with your personal preferences.
After a great day skiing, it just gets better and better if you can jump in a hot tub, have canapés and champagne as the sun goes down, then a lovingly prepared dinner next to a crackling fireplace. Staying at one of the best catered chalets in St Martin de Belleville, is the perfect way to ride out the adrenaline of the ski."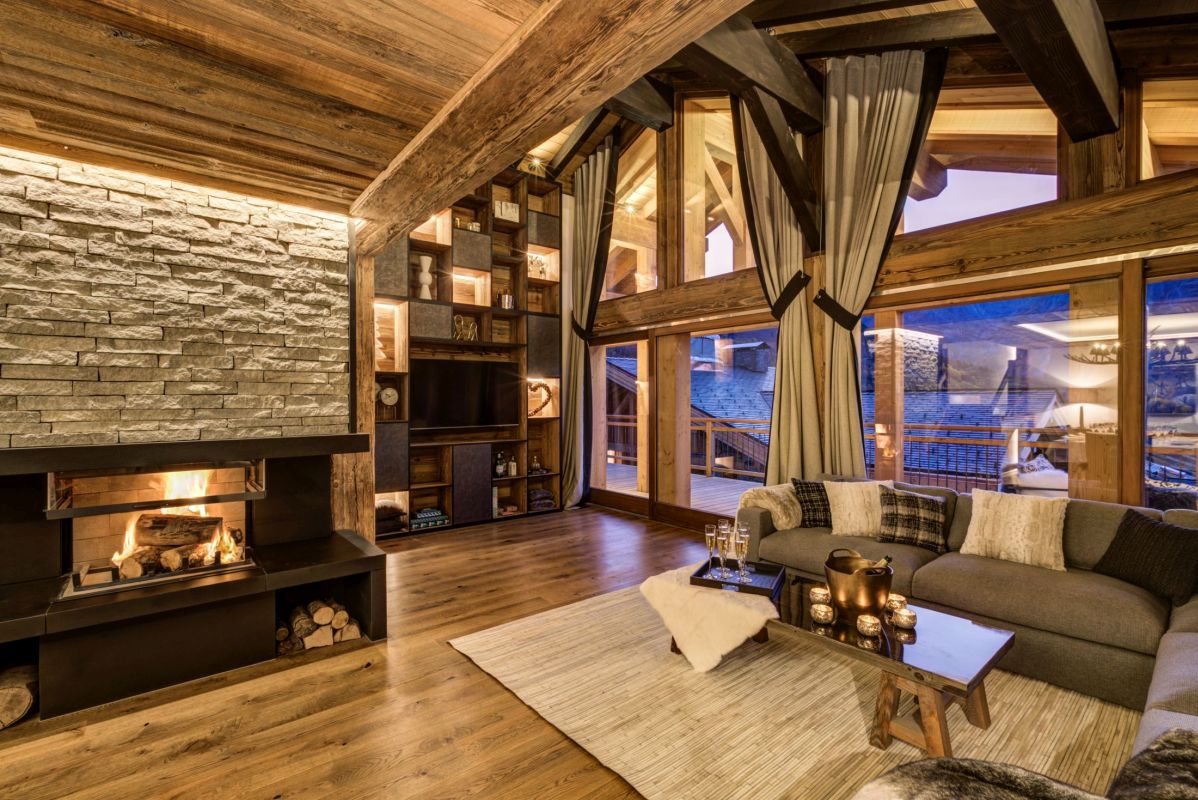 Thank you Alex for your insightful and interesting answers! Also a big thanks to the team for hosting us for our end of season trip – it was thoroughly enjoyed by all.
If you would like to experience one of our luxury catered chalets in St Martin de Belleville you can browse our growing collection here. Get in touch by sending us an email or giving us a call on +44 1202 203650 and our team will be happy to guide you in the right direction of finding your perfect luxury chalet for next winter.