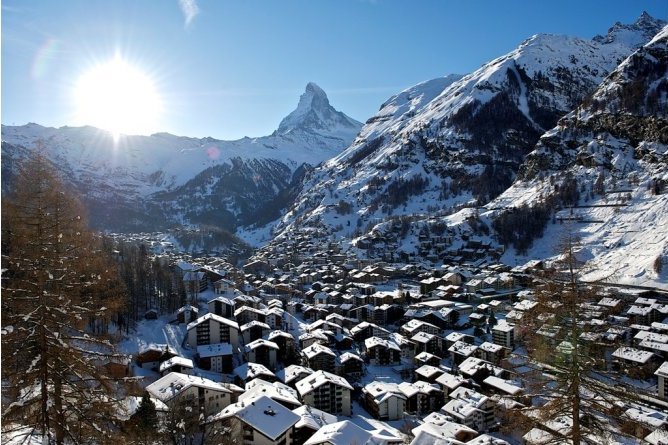 Zermatt, a mountain village that is steeped in alpine history and wonder, being located in the foothills of the magnificent Matterhorn Mountain, known for its infamy amongst climbers and tourists alike.
This week the Ski in Luxury team want to give you an insight into why this destination has become so popular, and what is making it stand out from its other European counterparts.
We meet up with Asher Cairns, the Founding Director of a Zermatt luxury chalet operation, who lets us in on everything he knows, with his many years of experience living and breathing Zermatt. He didn't forget to drop some amazing hints and tips in as well on where to eat, drink, ski, repeat!
Just to top it all off he gives us the low down on what the resort is introducing this coming winter season and beyond, to make the experience for snow sports enthusiasts even better than it has been ever before!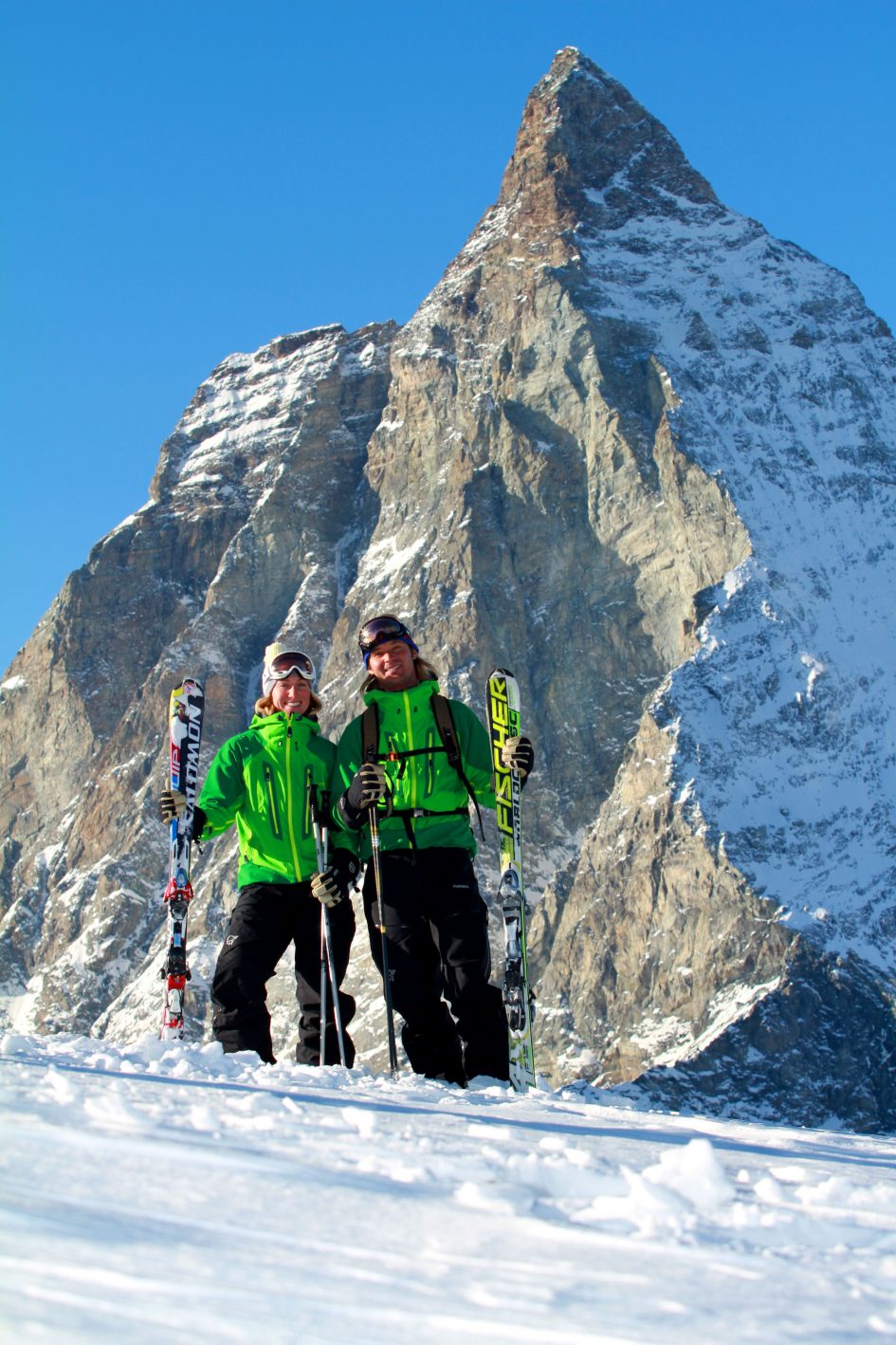 Will – What makes your standard of chalet service stand out from your competition in resort?
Asher – We offer world class service from hospitality professionals who are personable, approachable and proactive while also being discrete. Our staff are supported by my wife Georgie and myself, bringing between us 30 years of experience in the ski chalet industry. Being based in Zermatt, we ensure that we are on hand to assist guests with their experience and contacts, to ensure each group of guests have an unforgettable ski holiday in Zermatt.  As a family run business we understand that each group of guests needs a bespoke personalised service.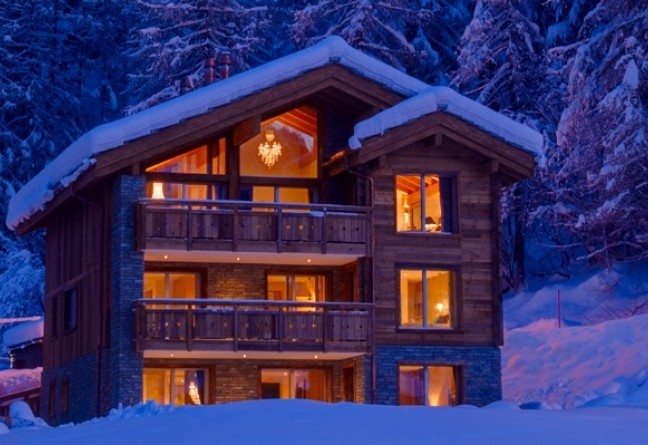 Will – How has the chalet rental market changed over the time you have been in Zermatt?
Asher – There has been an increase in the number of free-standing chalets, especially in Zermatt's ski-in ski-out region of Winkelmatten, know as the Beverly Hills of Zermatt. There has been the exit of all of the UK chalet operators and the standard of the catered chalet product has increased significantly. More of the old buildings located in the centre of Zermatt, such as Chalet Valeria, have been rebuilt into luxury five star properties such as Chalet Aria, Lys and Petit.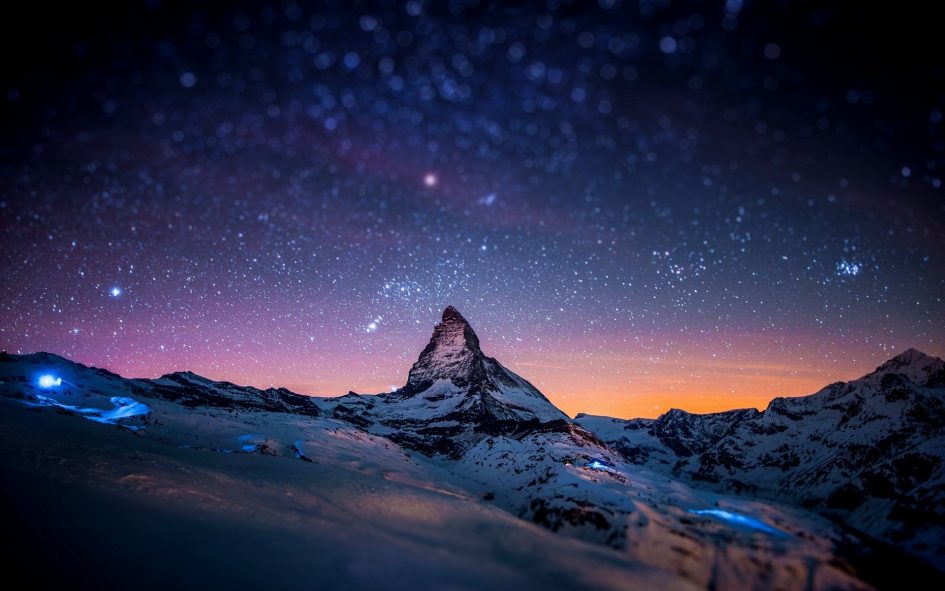 Will – What makes Zermatt's offering as a resort so special compared to other well-known resorts in Switzerland?
Asher – Zermatt has the best lift infrastructure in the Alps, the lift company has invested 387 Million Swiss Francs since 2002 and continues to invest. Zermatt has world famous mountain restaurants and the village is car-free giving it the feeling of a bygone era. Horse drawn sleighs and carriages bustle down the high street past the boutiques, ice-bars, hot chestnut and gluwein stands. There is the stunning backdrop of the Matterhorn and plenty of activities for non-skiers too, including ice-skating, para-gliding, the forest fun park, museum and art galleries. Zermatt is the heli-skiing capital of Europe but there are also three beginner areas, plenty of skiing for the intermediate skiers looking to perfect there carving and a huge back-country playground including the famous Schwarz Tor. As the highest skiing in Europe at 3,804m Zermatt is a guaranteed snow-sure destination.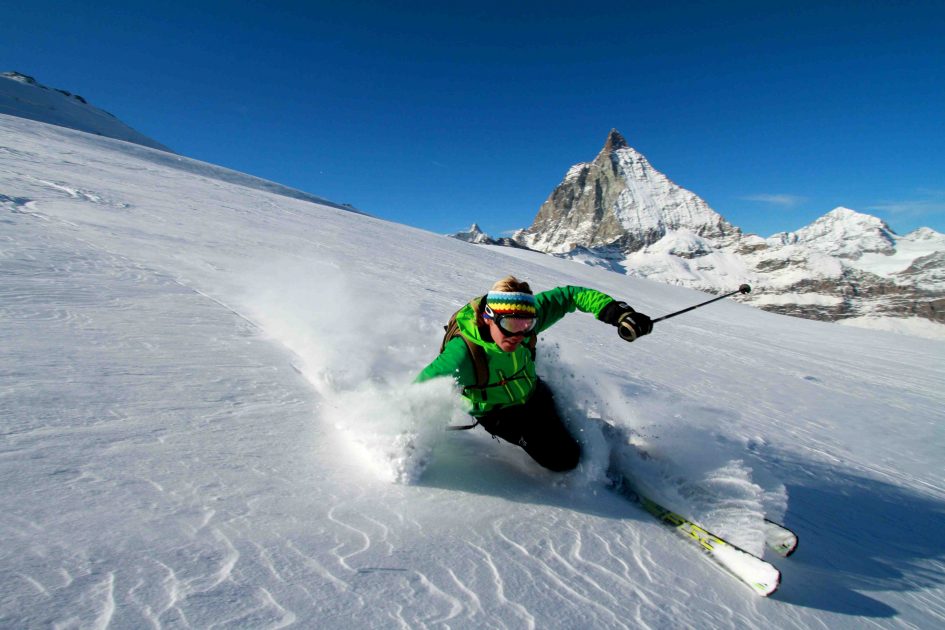 Will – What developments have happened in resort to make the ski experience even better for winter holiday makers this coming season?
Asher – 
The Gant-Blauherd gondola will be replaced by a 6-seater chairlift in winter 2016/17.
As of Winter 2018/19 Zermatt are planning to build the world's highest 3S gondola lift to connect Trockener Steg and Matterhorn glacier paradise, which will run alongside the existing cable car. This will remove the congestion sometimes found as people try to ski over into Cervina on the Italian side of the mountains on sunny March days.
A new system is also due to be built between Matterhorn glacier paradise and Testa Grigia in the near future.
In 2015/16 we also had the new Hornli 6 man chair allowing easy access to some great free ride terrain and tree skiing.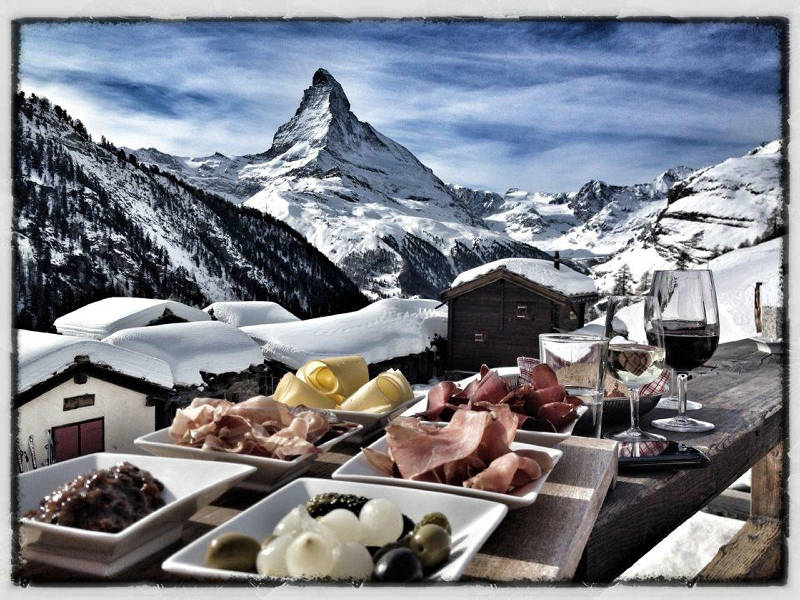 Will – Where would you recommend to eat on the mountain whilst skiing in Zermatt?
Asher – When you are here for a week you must try and take in the big 6! Chez Vrony in Findeln does an amazing bloody mary soup, Finderlhof (Franz and Heidi) has a wonderful homemade quiche, Zum See for its sweet-breads and cremeschnitte, Blatten for its mushroom soup with a puff pastry lid and its lamb en croute, Stafelalp for its bison steak sizzling stone followed by apple tart tatin, Alphitta for some great music and pork belly, Fluhalp for a warm lamb salad and mixed berry pancake. Then there is the Italian side, fresh seafood pasta in Ula's Chalet Etoile, carbonara in Bontadini and the steak in Snowflake.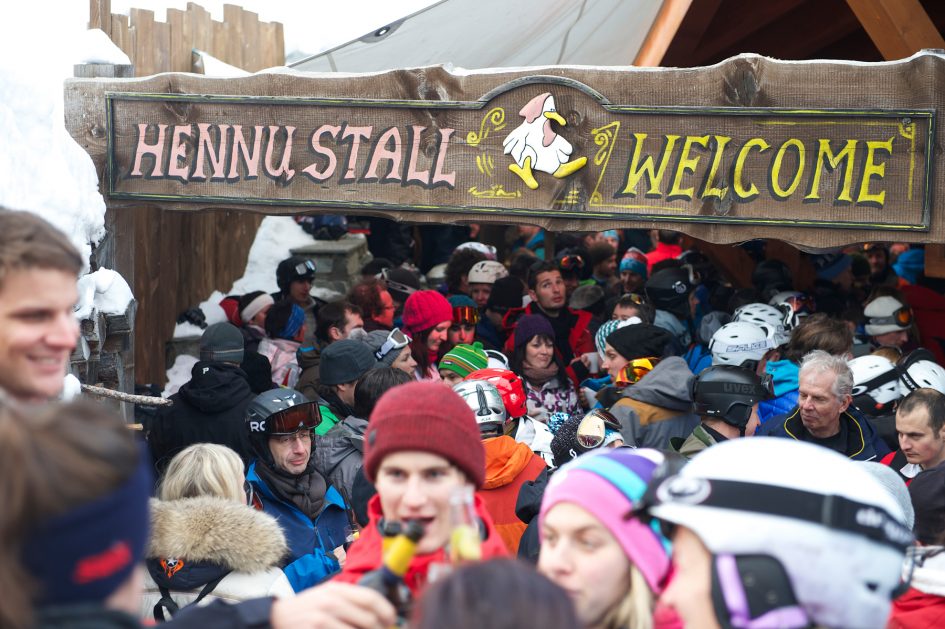 Will – What is your favourite apres ski bar in Zermatt?
Asher – Cervo or Hennu Stall are the places to be as you ski off the mountain both with live music and Jagermeister, while in the village itself the Papperla Pub with its live music is a must and then onto Gee's for some cocktails.
We also have first hand experience of Gee's cocktails, meeting the man himself on our travels to Zermatt!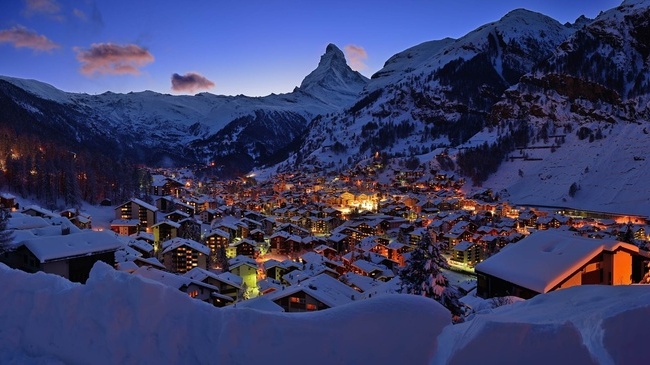 Will – Some people's perception of Zermatt is that it is lacking in apres-ski locations. What is your view on this?
Asher – I struggle to get home some nights due to Zermatt having 51 bars and restaurants, there is plenty of choice, from quiet wine bars to lively, hard partying hangouts such as Snowboat, Gees, Papperla Pub and Harrys. Zermatt is on par with St Anton for apres ski and the fun doesn't stop until 04:00. Come during Fashing on the 23rd and 28th February 2017! This is a carnival style party with lots of fancy dress, and it cannot be missed if you are a keen party animal, with the atmosphere in the bars being electric and the party never stopping!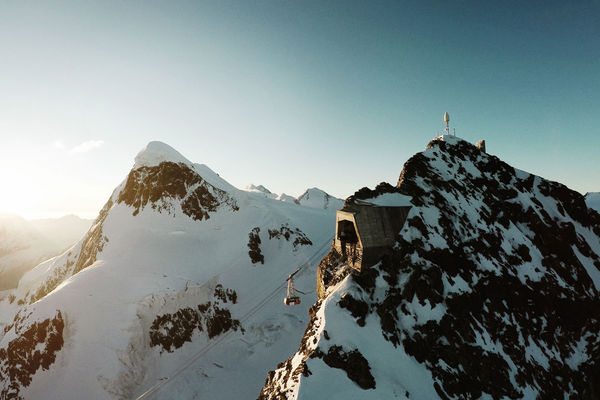 Will – If you were an intermediate skier that is new to Zermatt, which area would you recommend to ski and why?
Asher – Klein Matterhorn, you can come off the lift at 3,804m and ski all the way back down in one run, 2,200m of vertical descent, into Furi. Then back up the lift and ski down the Ventina into Italy a 17km run from the top of Klein to Cervinia on the Italian side. Don't forget your passport!!
We would like to thank Asher for all his time in answering our questions and providing the best tips for our clients visiting Zermatt this coming Winter season.
If you are interested in booking one of Asher's luxury chalets in Zermatt after reading this blog, then read on as we have included some incredible properties to consider for your next trip to this alpine paradise.
This beautiful chalet is located in the centre of resort and can sleep up to 8 people in 4 double bedrooms. It is just 2 minutes walk to the centre of town and a 5-7 minute walk to the Klein Matterhorn lift! This luxurious chalet is available on a fully catered service from CHF 15,900 Swiss Francs.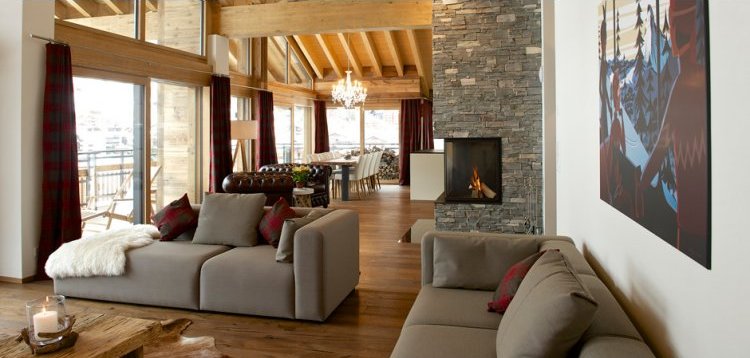 This chalet is located in the only ski in/out district in Zermatt, known as Winkelmatten. This is seen as the Beverly Hills area of Zermatt and from the chalet it is possible to ski through a meadow and down to the Klein Matterhorn Express lift. Later on you can ski back into the property from the Moosweg ski-run. This incredible chalet is available on a fully catered service from CHF 23,950 Swiss Francs.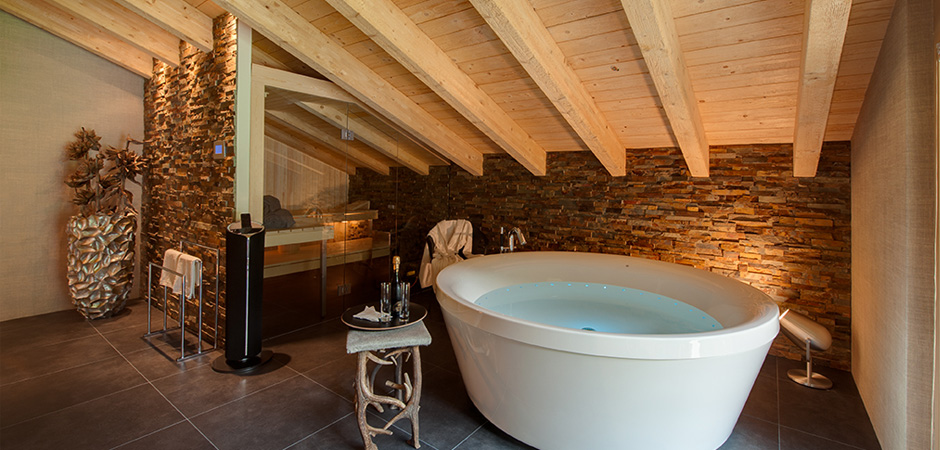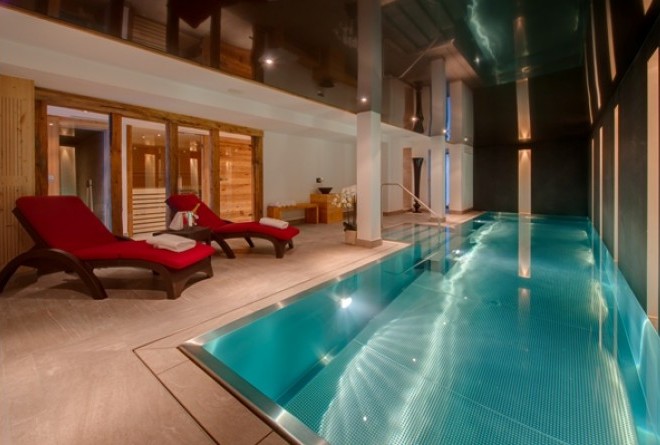 Chalet White Pearl is the flagship of luxury in the Zermatt chalet market. Being located in Winkelmatten, it is a free standing ski in/out property that offers unbeatable proximity to bars restaurants and shops. We can't recommend this one enough! Available from CHF 22,900 Swiss Francs, get in touch now for more details.
If you are looking to book a luxury winter getaway to Zermatt, then get in touch with a member of the Ski in Luxury team by sending us an email or calling us on +44 (0) 1202 203 650.
Make sure to follow us on our Twitter and Facebook channels for the latest news on everything that is Luxury in the Alps!
We look forward to speaking soon.
The Ski in Luxury Team.