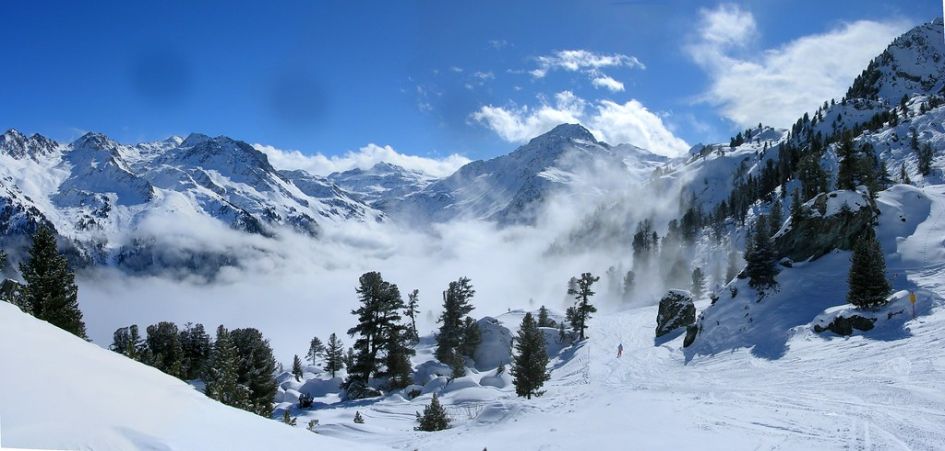 Switzerland is a skier's paradise, and boasts some of Europe's most famous resorts, but with these well-known destinations attracting ever more visitors, the best choice can sometimes lie in the undiscovered corners of the Alps.  A luxury catered chalet in La Tzoumaz is the perfect option for those of us who don't want to compromise on quality skiing, whilst enjoying the simple pleasures of a relaxed alpine village.
These are a few of my favourite things about La Tzoumaz; Verbier's undiscovered neighbour.
Access to Switzerland's Biggest Ski Area
To be brief, the biggest draw of La Tzoumaz is its seamless access to the 4 Vallées ski area; 410km of pistes that encompass the easy-breezy slopes of Savoleyres and Ruinettes, to the challenging big-mountain face of Mont Fort and the famous mogul itinerary at Tortin.
The immediate ski-area around La Tzoumaz is North facing and offers 55km of groomed snow.  These pistes hold their snow well and offer excellent conditions throughout the day, especially in the afternoons.  In the morning, skiing on the adjacent Savoleyres side will provide your daily dose of vitamin D.  Looking towards the wider 4 Vallées area, the La Tzoumaz connection to Verbier takes around 15 minutes via two lifts.  Plus you'll bypass the Medran lift station, avoiding the queues from which Verbier can sometimes suffer.
A main advantage of La Tzoumaz is that in peak season, not only the lifts but also the slopes, are a lot less crowded, making them safer for beginner skiers. To get back to the village of La Tzoumaz, experienced skiers can directly pass through the beautiful "Vallon d'Arbi" without needing to descend to Verbier first.
La Tzoumaz in Summer and Winter, 4 Vallées c/o Téléverbier
Enjoy a Family Ski Holiday in La Tzoumaz
A quieter alternative to its famous neighbour Verbier, La Tzoumaz is the perfect choice for a memorable family ski holiday.  The headline attraction is a 10km toboggan run which offers plenty of excitement for thrill seekers, or spectacular views down the Rhone Valley for those who prefer the adrenaline rush of a beautiful aesthetic.  The La Tzoumaz luge drops right into the village, where you can stop for a quick après drink to toast your achievement!
Whilst the beautiful village of La Tzoumaz offers a friendly small-town feel and a traditional alpine vibe it is not short of places to go and things to do.  It might not have the wild nightlife of Verbier one valley over, but there are some cosy bars and restaurants for a relaxed drink (or several) after a day on the mountain.  There's also a natural ice-rink located right in the centre of resort, parapenting schools, ski touring routes and a heated, indoor swimming pool; plenty to have a go at on days when you fancy something different.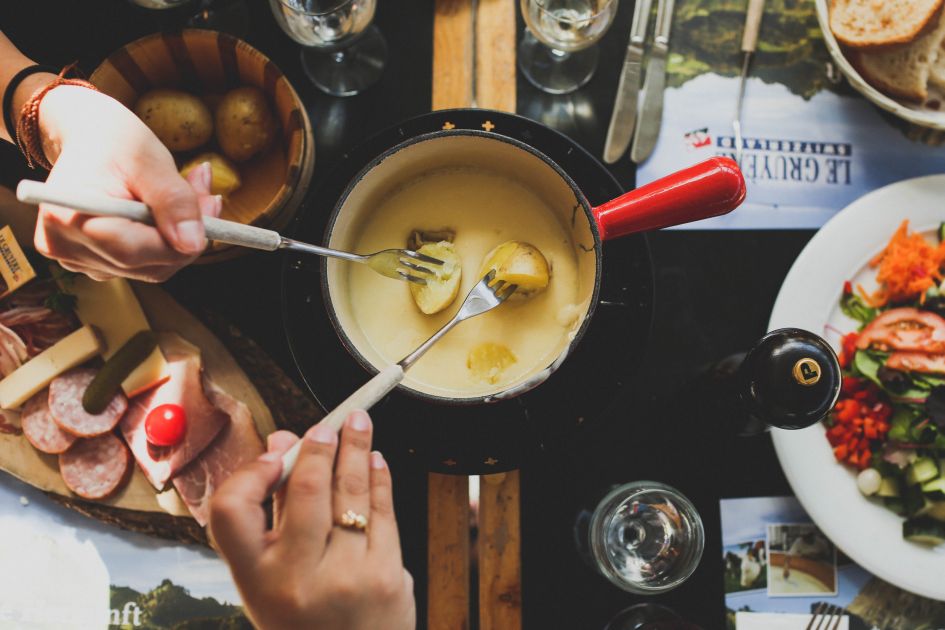 La Tzoumaz for Foodies
Even if you choose to stay in a luxury catered chalet in La Tzoumaz, it's good to know that there are some lovely restaurants for a spot of lunch on the mountains during your holiday.  One of the benefits of its proximity to Verbier is the array of quality mountain restaurants around La Tzoumaz.  The Croix-du-Coeur restaurant between La Tzoumaz and Verbier offers a well considered menu of local speciality dishes with a beautiful panorama across the neighbouring valley.  Le Carrefour (not the French supermarket!) specialises in rosti and raclette, those most comforting of comfort foods, and is perched just above Verbier's beginner slopes at Les Esserts, whilst Le Dahu over in the La Chaux ski area serves delicious food with a just touch of that famous Verbier glamour.  If you're looking for even more choice, check out our Locals Guide to the Best Restaurants in Verbier.
In the resort itself, Auberge La Tzoumaz is a lovely, traditional spot whose menu is an ode to the produce of the Valais region.  Christian, the chef, is a butcher by trade who showcases his ingredients with warming, hearty dishes.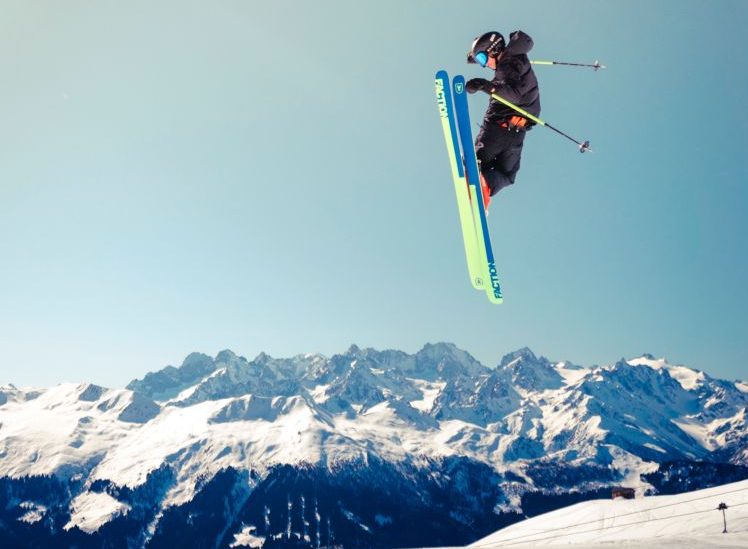 La Tzoumaz is Fantastic Value
Whilst Verbier is a paradise for high rollers, La Tzoumaz offers all the benefits of this spectacular ski area, with a more accessible price tag.  In addition to which, forward thinking property owners have been moving into the area in recent years, and a number of new, La Tzoumaz luxury chalets are now on offer for discerning holidaymakers.
La Tzoumaz Luxury Catered Chalets
Now that I've convinced you of the benefits of La Tzoumaz (!), the next step is to find your perfect La Tzoumaz ski chalet.  Our favourite rentals in La Tzoumaz boast the outstanding facilities you'd wish for in a luxury chalet, as well as incredibly high levels of service.

Chalet V combines the comfort of a cosy mountain retreat with stunning panoramic views of the surrounding peaks, genuinely caring hosts and high-end touches.  After being welcomed with a champagne reception on arrival, a heated, outdoor swimming pool and extra-large hot tub compete for attention with the sauna, pinball machine and ping pong table back indoors.
After a hard day on the mountains return to the chalet and treat yourself to a homemade afternoon tea, safe in the knowledge that dinner will be taken care of with canapes and four delicious courses to look forward to.
Spacious bedrooms, sleeping up to 12 guests, are sumptuously decked out with high quality linens and tactile soft furnishings ensuring a blissful night's rest before another day of adventures on the mountain!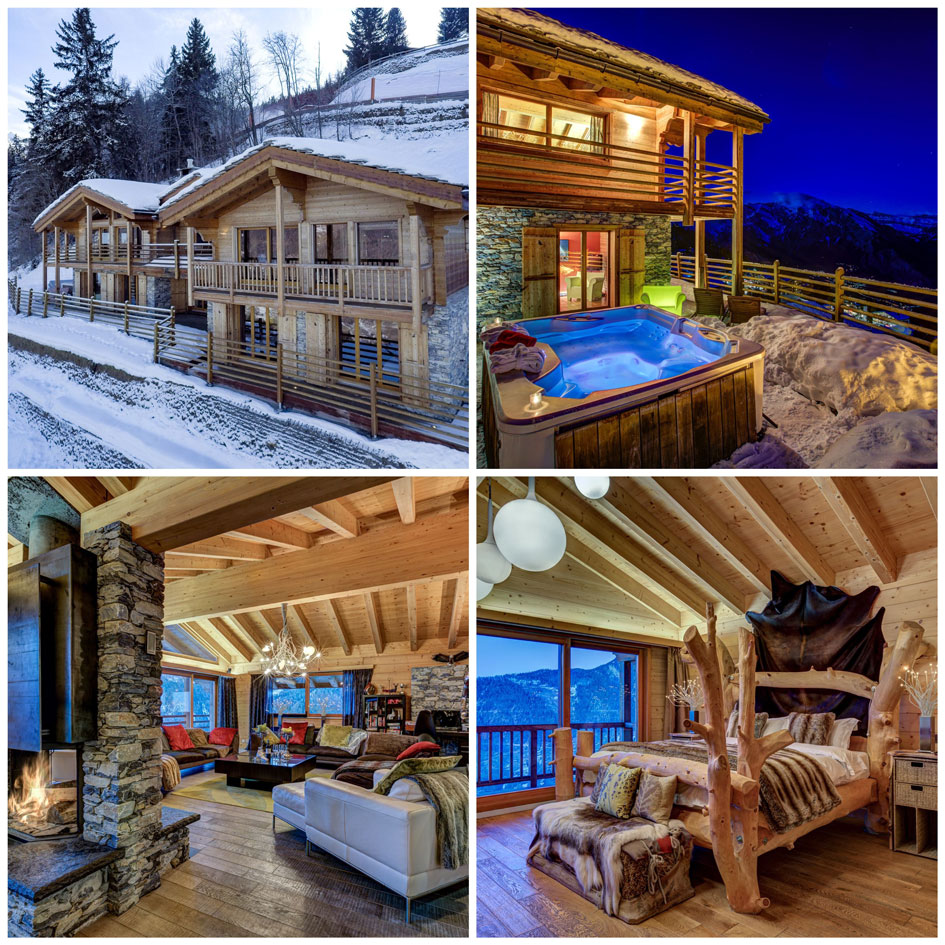 Another catered chalet in La Tzoumaz, the beautiful Chalet Auriane was designed by the team who refurbished Fortnum & Mason.  They have dreamt up a chic, contemporary alpine retreat that showcases its breath-taking South facing views (particularly from the outdoor hot tub), and invites guests to relax in splendour.  Situated directly on the main piste, Chalet Auriane is a truly ski in/ski out property in a secluded enclave, offering privacy and convenience.
Gourmet dining is guaranteed from the chalet's professional chef who has extensive experience as a senior chef in a 2* Michelin restaurant, recently recognised as the best in Western Australia.  Whilst he prepares a bespoke feast for the taste buds, relax with pre-dinner champagne and canapes.
Sleeping up to 12 guests across 5 individually styled, en-suite bedrooms Chalet Auriane combines contemporary, luxury living with fantastic value for money.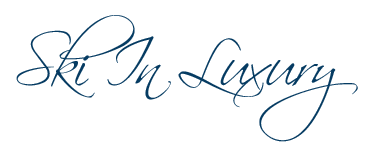 If you need any assistance with choosing the perfect chalet for your ski holiday in La Tzoumaz, Verbier's little known neighbour this winter, our team of Ski Specialists at Ski In Luxury will be more than happy to help! You can send an email or call us on +44 1202 203 650. It's time for this undiscovered gem to be revealed!