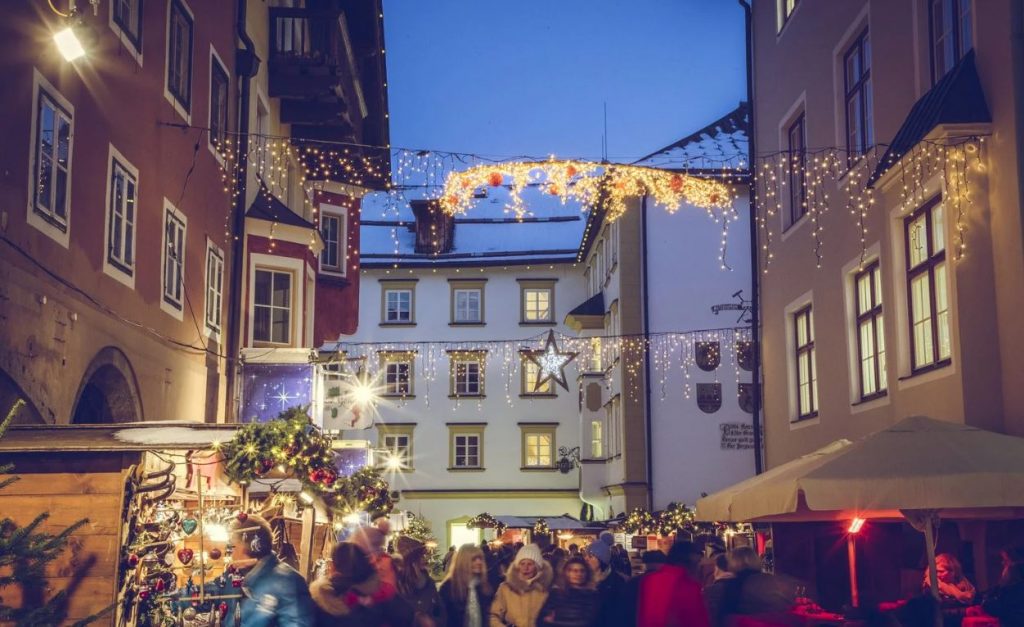 It is known mostly all around the world that Christmas holidays are all about family reunions, local traditions, and homemade food. No matter where you are, there is plenty to enjoy at this special time of year. But at the end of the day, the true essence of Christmas is to be with your loved ones, sharing beautiful moments: after all, it is the experience you live and remember that truly makes it. So what if there was a way to elevate this holiday to the next level and transform your Christmas into the best you ever had? How? Take your family skiing at Christmas and I assure you, you will live an experience you'll never forget!
Here are my top 5 reasons why you should spend your Christmas holiday in a ski resort …
#1 Festive Atmosphere & Unforgettable Memories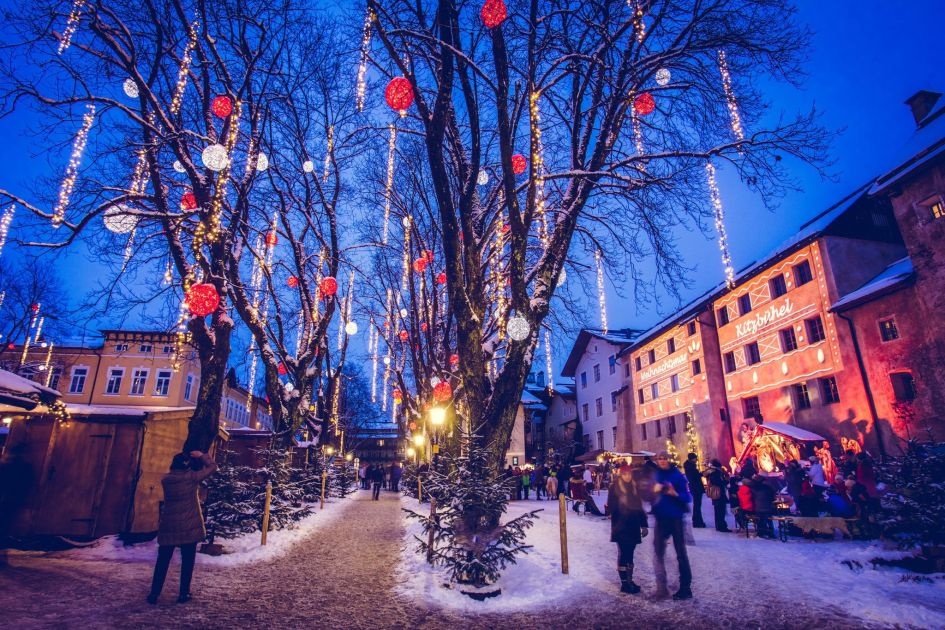 Starting off with what I mentioned above, the days around Christmas are all about family and traditions. If you choose to spend Christmas in a ski resort, you will be able to enjoy all these aspects and much more!
Spending Christmas in the Alps is truly magical. Firstly, you can celebrate a week-long Christmas, rather than cramming all the joy into one day. With beautiful decorations lining the streets as well as various festive events happening, the atmosphere is magic and there to be enjoyed for the duration of your stay together with your family. Back at your luxury chalet, your chalet team will be able to pull out all the stops to ensure your Christmas is perfect. Whether it be bringing family traditions to the Alps, or celebrating the alpine way in luxury, relax in the knowledge it is all being taken care of.
If you need guidance on where to find the ultimate festive vibes in ski resorts at Christmas check out our 'Top 5 Ski Resorts for Christmas Fun' blog!
#2 Christmas Markets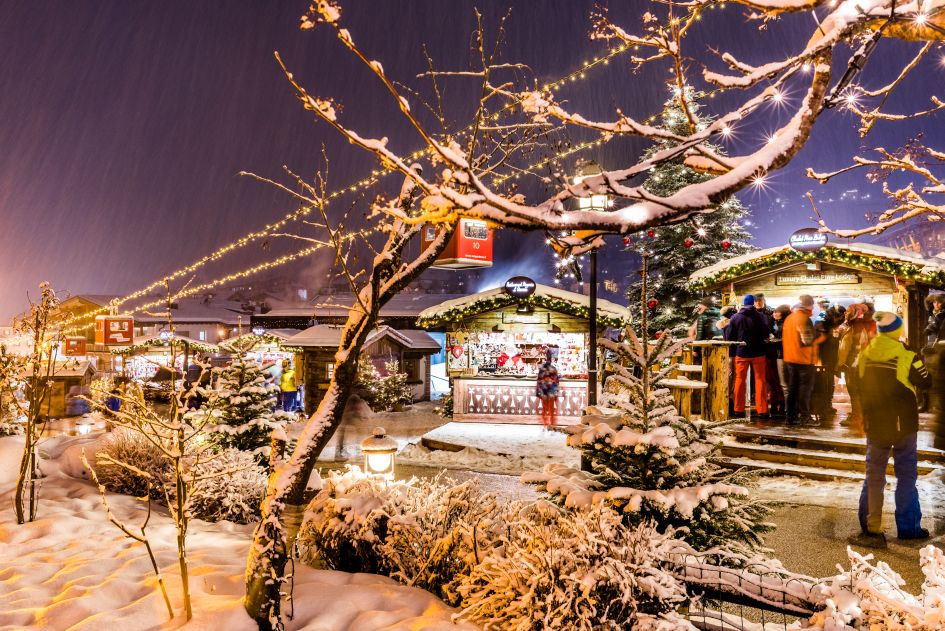 Christmas markets give ski resorts the ultimate festive feeling. Mainly in the Alps, Christmas markets became not only an unmissable tradition but a global attraction for tourists from all over the world! Born in Germany, each year towns and villages all around Europe develop bigger and more impressive markets to stand out from the crowd. It is no different in the Alps where some of the best Christmas markets are in the best ski resorts for a luxury Christmas ski holiday.
Each market is characterised by regional traditions and local delights. While walking around these cosy wooden houses, you will not only learn something new and interesting about the place you are in, but it will give you the opportunity to buy unique and special gifts to take home and remember the experience forever!
Sip glühwein and try local alpine food in one of the best ski resorts for Christmas markets in the Alps…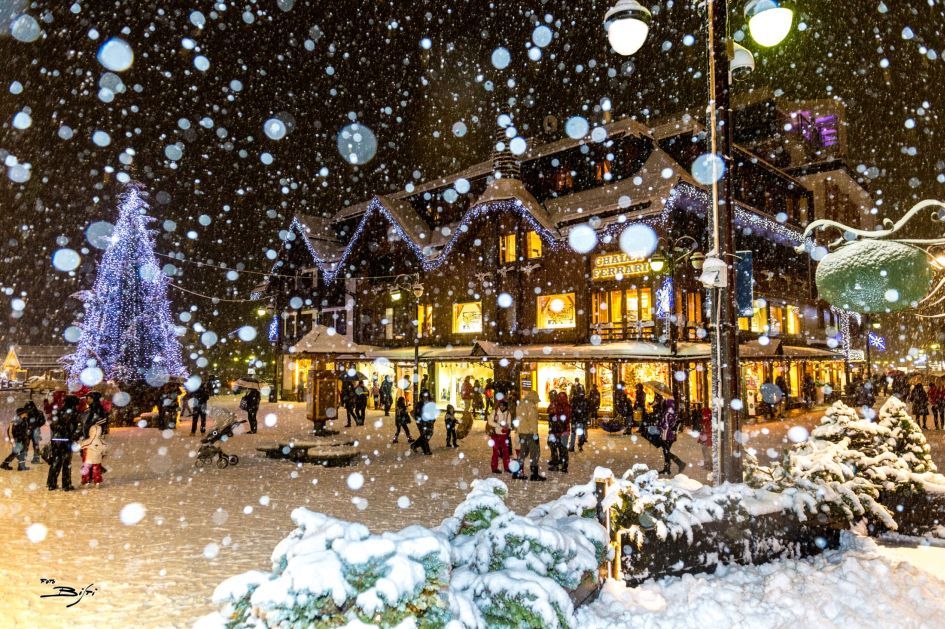 Among the best ski resorts for Christmas and winter vacation, you will find the charming ski resort of Madonna di Campiglio. Starting from early December, walk among history in one of the most fashionable and traditional ski resorts in Italy. From Viale Dolomiti di Brenta up until Piazza Sissi, discover around 20 traditional stands from the local Italian shops.
If you are a fan of Christmas markets and if you are staying in our Madonna di Campiglio luxury chalet, you cannot miss a day trip to Bolzano's Christmas markets. Being one of the best European Christmas destinations and the biggest in Italy, it is filled with South-Tyrol traditions and various activities for every age. It's a must on a ski holiday to Italy at Christmas.
Characterised by the same high-end luxury atmosphere as the popular Italian resort of Cortina, St Moritz privilege of hosting one of the best Christmas Markets in Europe.
Being one of the most luxurious ski resorts in Switzerland, St Moritz is also known for its high end and glamorous festive atmosphere where 5-star hotels enhance the overall atmosphere with fancy decorations and stands. The Christmas market embodies the overall look of the ski resort, embellished with a wide range of gourmet food and local gifts such as high-end jewellery.
Badrutt's Palace is an excellent choice for your luxury Christmas ski holiday. It hosts the biggest tree in St Moritz ski resort and with its golden decorations, makes this place stand out for its sophisticated and luxury festive ambience. Discover more accommodation choice in the several high-end luxury chalets in St Moritz for the perfect luxury Christmas ski holiday.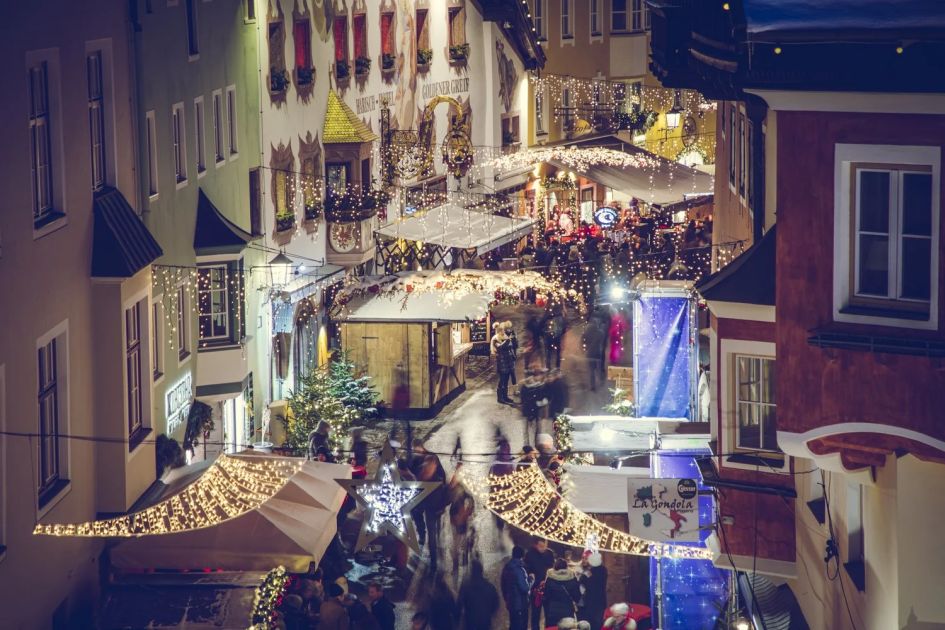 The Christmas spirit is enhanced among Christmas markets in Austria, where tradition, culture and local folklore create the perfect setting for a unique experience.
The renowned ski resort of Kitzbuhel takes this to the next level with little charming chalets offering typical products, reflecting the Austrian South Tyrol culture. From late November, walk around the medieval centre during Advent season and immerse yourself in the festive Austrian atmosphere. Make sure to not miss the concert by the Wilten boys' choir early December and the arrival of Saint Nicholas in the street of the resort, signalling the true start of the festive season and bringing gifts to children.
After a day full of Christmas spirit, enjoy coming back to our luxury chalet in Kitzbuhel where you can continue to enjoy your Christmas ski holiday to its maximum level.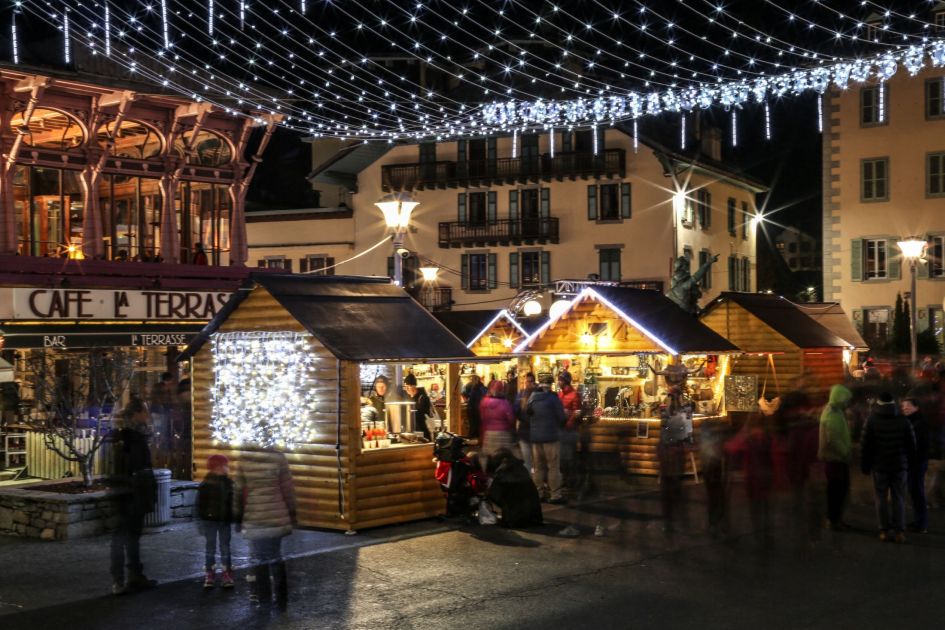 When looking at the several French Christmas markets, the ski resort of Chamonix definitely deserves a place amongst the best. Surrounded by breathtaking Mont Blanc views, there is no better setting for a Christmas market in the French Alps. Chamonix Christmas market transforms the ski resort into a truly magical place during the festive period. It brings the centre of the resort to life and creates the ideal setting for spending some quality time with all the family, while drinking hot chocolate and trying the delicacies of local French food of course.
Another advantage is that the Chamonix Christmas markets are built around the central Café La Terrasse, one of the top après bars in the resort! It's a perfectly central spot to meet your friends after a long day skiing in Chamonix, to then take your time to discover the local festivities and traditions.
After a memorable day of festivities and skiing in Chamonix, you will be able to relax and enjoy the excellent services and facilities in one of our luxury Chamonix chalets. Your holiday skiing at Christmas even better than what you imagined!
#3 Meet Santa in the Snow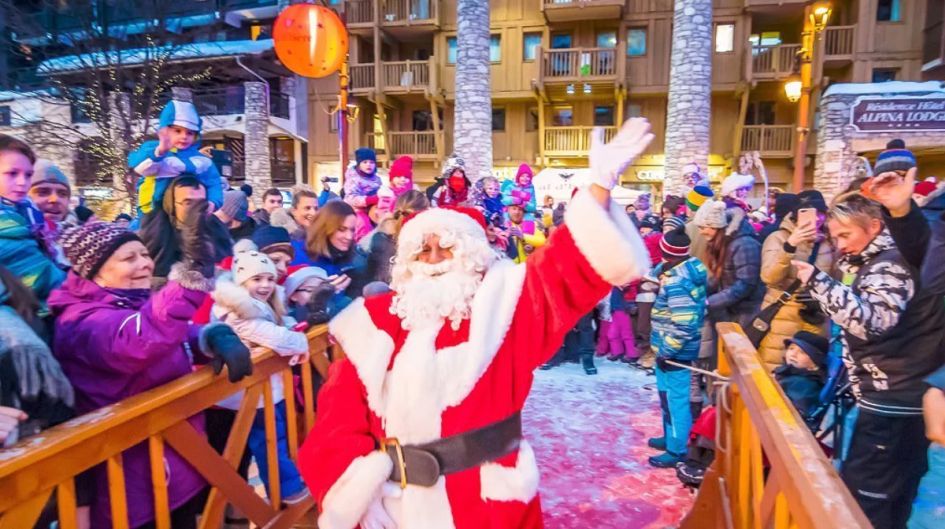 Spending Christmas in the Alps has many advantages and one of this is the memorable experience of meeting Santa Claus.
Santa Claus, Babbo Natale, Saint Nicholas – no matter what you call him, he will join the snowy streets to greet children and guarantee unforgettable moments of magic. From Austria to Switzerland, from France to Italy, all over the best European Christmas destinations, children look forward to the unbeatable experience of meeting Santa in a winter wonderland setting.
Nearing the end of his tour around the Alps, following a Christmassy parade, Père Noël makes an appearance in Val d'Isere on 24th night. Catch him on a sleigh, bringing gifts to the children in resort. While in Kitzbühel, this magical moment happens earlier, around 6th of December.
#4 A White Magical Christmas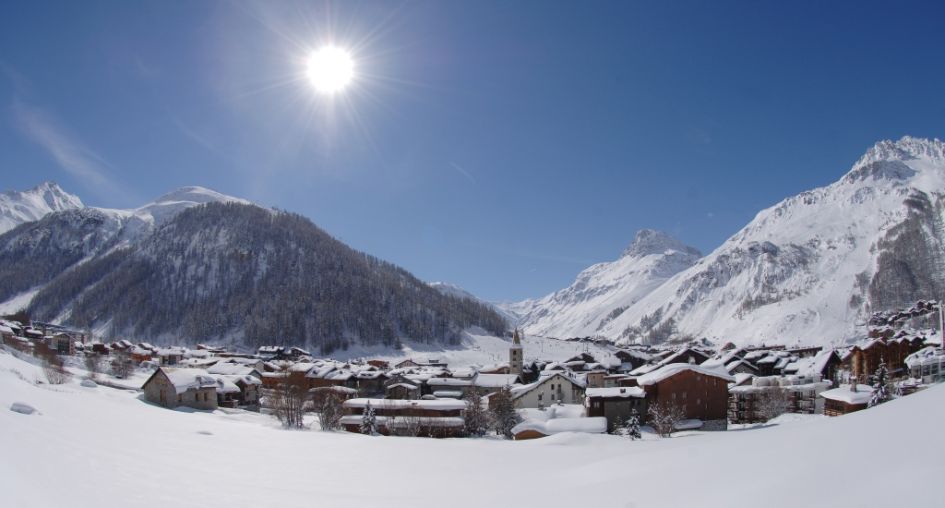 There is no question that almost all of us have dreamed of waking up on Christmas Day and looking out of the window at a white magical landscape. Well, by staying in one of the best ski resorts for Christmas, this dream will come true! The white snowy scenes generate an indescribable sense of joy and excitement for all ages. Experiencing a white Christmas will certainly make you feel as though you are in the movies.
A snowy Christmas means you can enjoy quality time with the family in the snow, whether that be on the mountain skiing or building snowmen. The snow certainly transforms your ski holiday into one that dream s are made of!
#5 No-Food Stress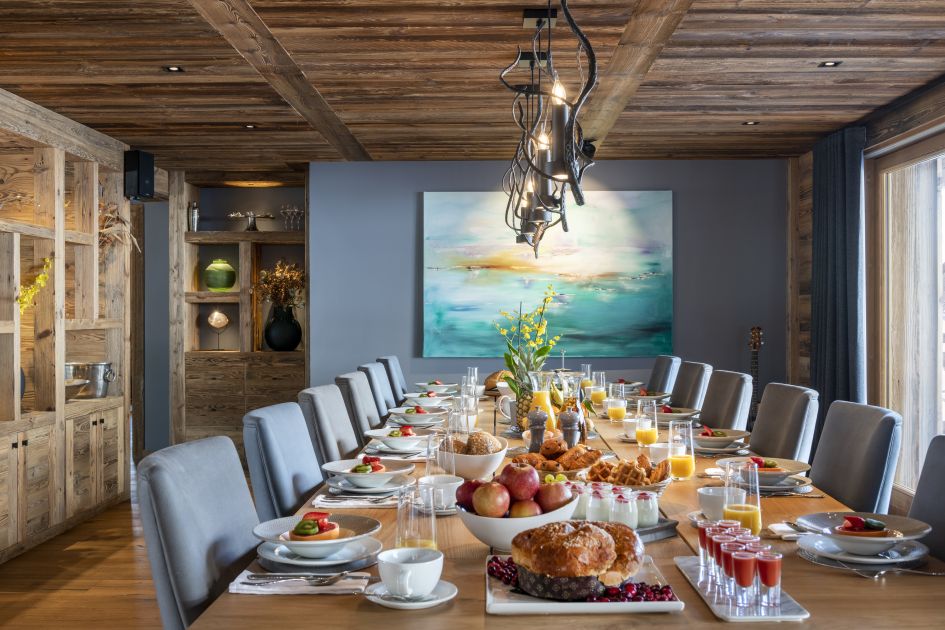 Another advantage to go skiing at Christmas? You don't have to worry about all the food preparation for Christmas Day. There is always stress around preparing dinner and hosting for all the family, trying to make sure everything is perfect. You can forget about that on your holiday skiing at Christmas. Everything will be already perfect and ready for you to enjoy! Either it's a dinner out in one of the resorts' exclusive restaurants or a more intimate get together in one of our Christmas luxury chalets in the Alps, with a true home-away-from-home feeling – and you will not have to lift a finger!
I guess you don't have any more excuses! It's time to make plans as the festive season is just around the corner. Book your luxury ski holiday in one of the best ski resorts to spend Christmas, and our Ski Specialists would be more than happy to help you plan your dream ski vacation. Call us on +44 1202 203650 or send us an email.