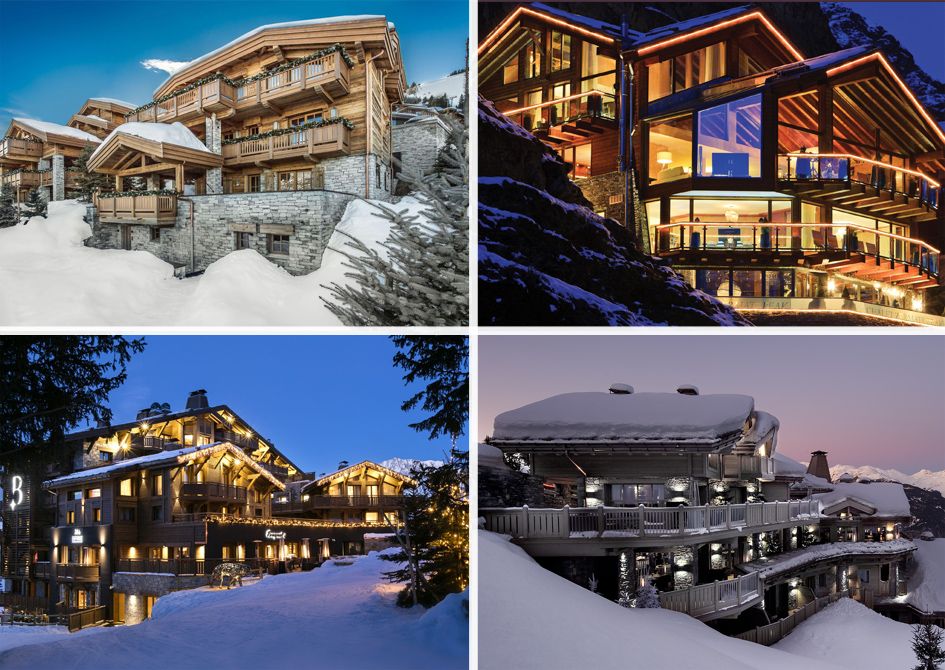 A ski chalet or a ski hotel are both excellent choices for your snowy escape, but you may be wondering which is best for you? While both have their advantages, you want to make the most of your ski holiday and finding the perfect ski accommodation is a crucial component!
To help with the decision I have evaluated a number of selection criteria and highlighted the similarities and differences of the two main types of ski accommodation…ski chalets 'vs' ski hotels! Some you may have thought of, and others could even sway the decision completely…
So, which ski accommodation is best for you?
Think about it, half your holiday is going to be spent off the slopes. That's a lot of opportunity for the best bits of your stay to be owed to the time spent socialising, relaxing, and of course, making the most of the luxury facilities your accommodation offers.
That's where we can help, and here's the first signpost. Are you travelling with your partner on a romantic ski break for 2? If so, perhaps a hotel is a good option. With many hotels boasting lounges, bars, exceptional spa facilities and on-hand service round the clock, a hotel is a perfect option that gives you the freedom to mingle with other hotel guests, but also reserves the intimacy for you to relax in privacy with your loved one.
If you are a large group then it's got to be a luxury chalet for all the best reasons. Fill it with your favourite people and get ready for a laugh, and as many luxury chalets come with lists of facilities and a 5* service to match any hotel, you won't be missing out if you choose a chalet.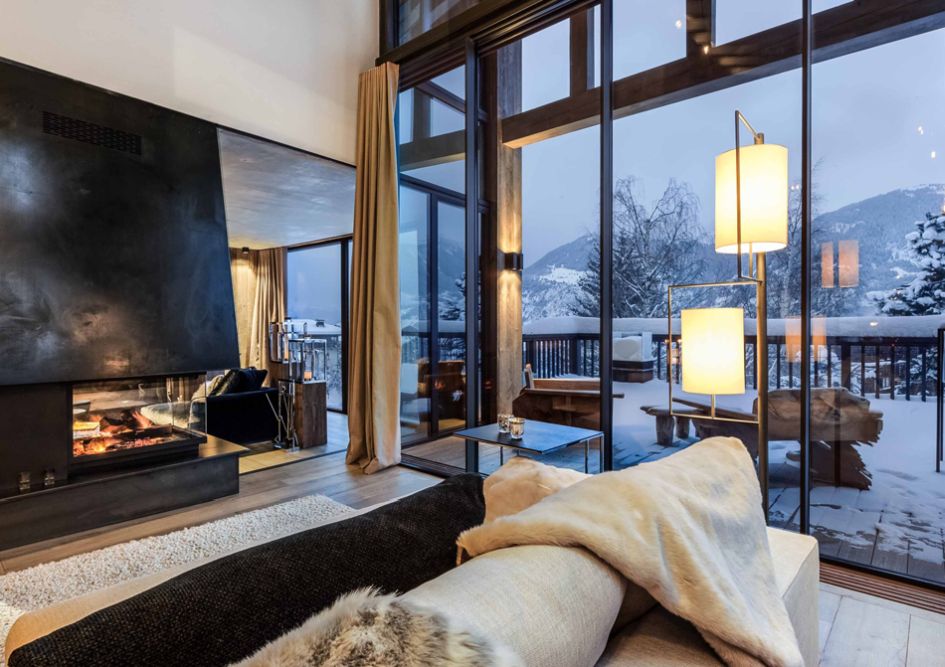 #1. The easiest way to get to the slopes?
Both hotels and chalets have ski in and out possibilities, making queuing for morning lifts or waiting for a ski bus a thing of the past. Instead, in a chalet you can enjoy a leisurely breakfast, head to your private ski room to get kitted up, clip on your skis and you're off.
If you prefer to be in the heart of the resort and direct access to the slopes isn't possible, most hotels provide a shared driver service – the perfect time to compare notes on the best lunch spots with other hotel guests before your day on the slopes. A ski chalet will often have a private driver service, there to wait for you even if you want to enjoy an extra 5 minutes in bed, or can't resist just one more pain au chocolat!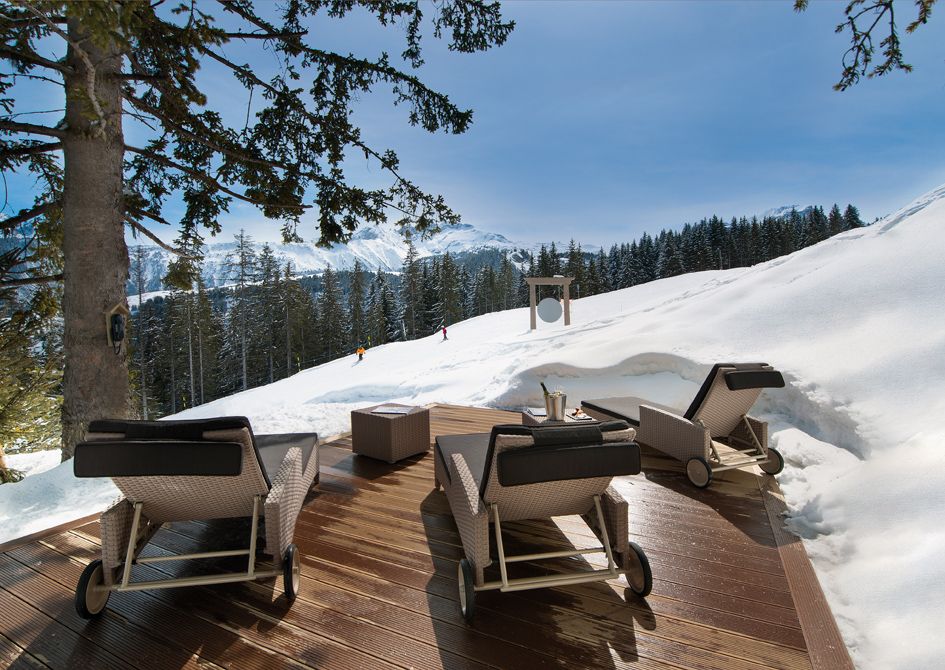 #2. Space to be social
Cosy hotel cigar lounges and bars welcome you with an ambience of luxe, service and a hum of fellow guests enjoying an aperitif or two. The wellness areas of luxury ski hotels can be quite social, offering a relaxed environment for a chat about the events of the day with other guests.
Alternatively with a chalet, the toughest part of the evening will be choosing which living space you'd like to relax in first… will it be the chalet bar, the lounge, the games room, maybe even a glass of bubbly in the chalet hot tub?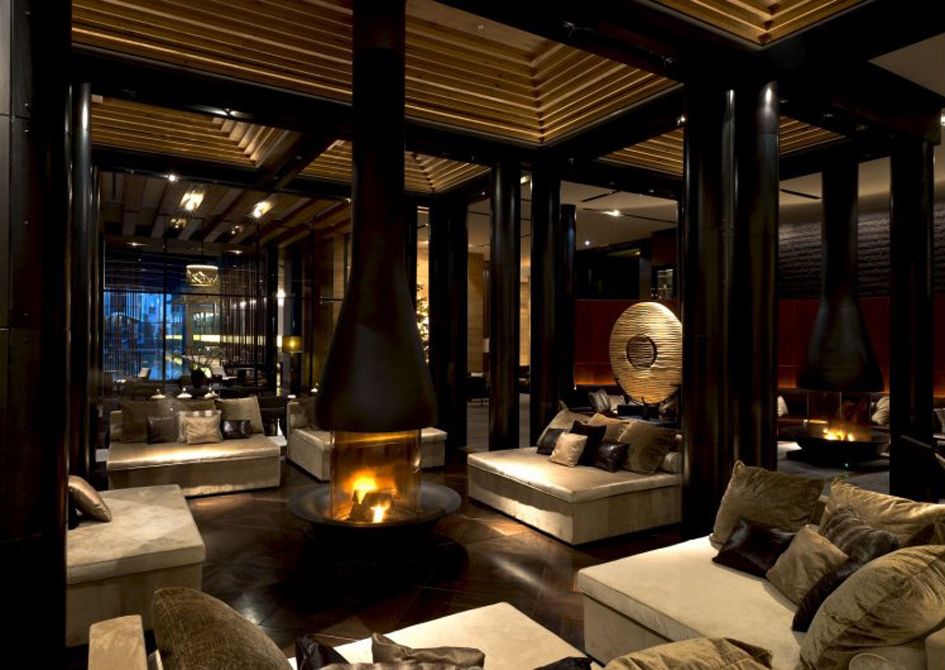 #3. Spa and wellness
A selling point of any hotel has to be the spa facilities; infinity pools with stunning mountain views, and spas with therapists on call throughout the day or evening; ski hotel spa facilities are the definition of luxury.
As such a sought-after requirement of a ski holiday, luxury chalets don't scrimp in this department either. Choose from chalets with swimming pools, hot tubs with panoramic views, and massage rooms that can rival any hotel. What's more, you'll have it all to yourself, so for better or worse, there'll be no accidental footsie with a stranger in the hot tub this ski holiday.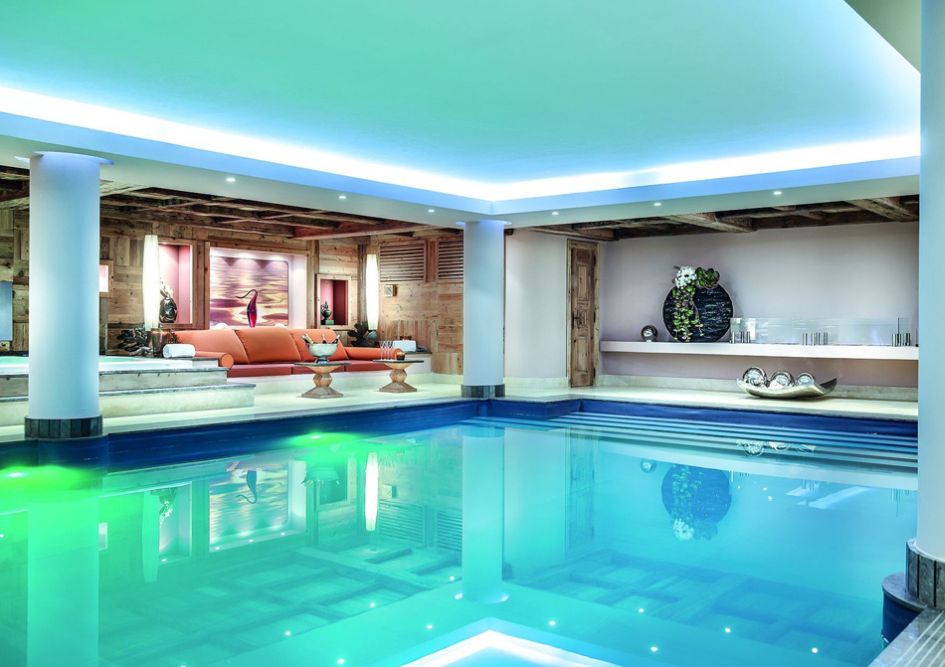 #4. Service
A hotel's extensive service team is hard to beat, with 24/7 reception services, a team of Michelin Star chefs and a menu of the finest produce, a fully stocked bar, and a professional mixologist to make your favourite tipple just how you like it. Although if you choose a chalet there won't be a lot you can ask for that the chalet team won't be able to cater for. From tailored menus, mountain-side picnics, private nannies and a concierge team to book the best and most in-demand restaurants on the slopes.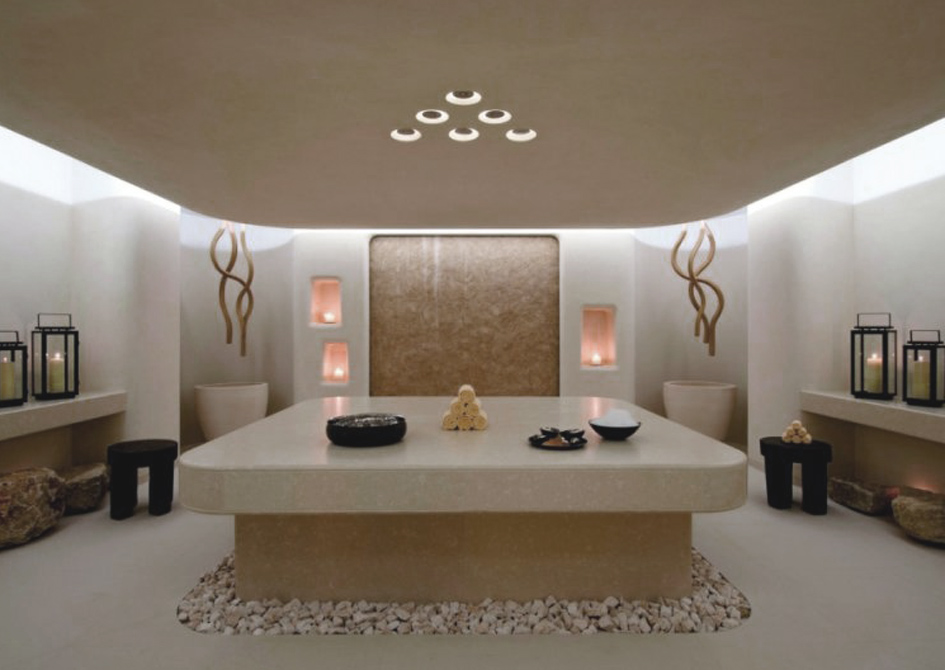 #5. Dining options
The quality of menus that are devised by incredibly experienced chefs are indistinguishable between a ski hotel or ski chalet. However, generally in a chalet the group will all eat the same meal as one another on each night. If you are looking for a variety of choices each night, a hotel dinner menu will offer a plethora of decisions to make… more wine, please!
There are often 'dine around' options too, with some hotels having other partner hotels in resort. This gives you the chance to dine flexibly in their associated restaurants. Chalet Ormello in Courchevel also offers this flexibility. Owned by the Les Airelles Palace Hotel, you have the option to eat at the chalet, in one of the Les Airelles stunning restaurants, or the likes of La Folie Douce in Meribel for lunch. There's plenty of amazing dining options to keep you gastronomically satisfied throughout your week.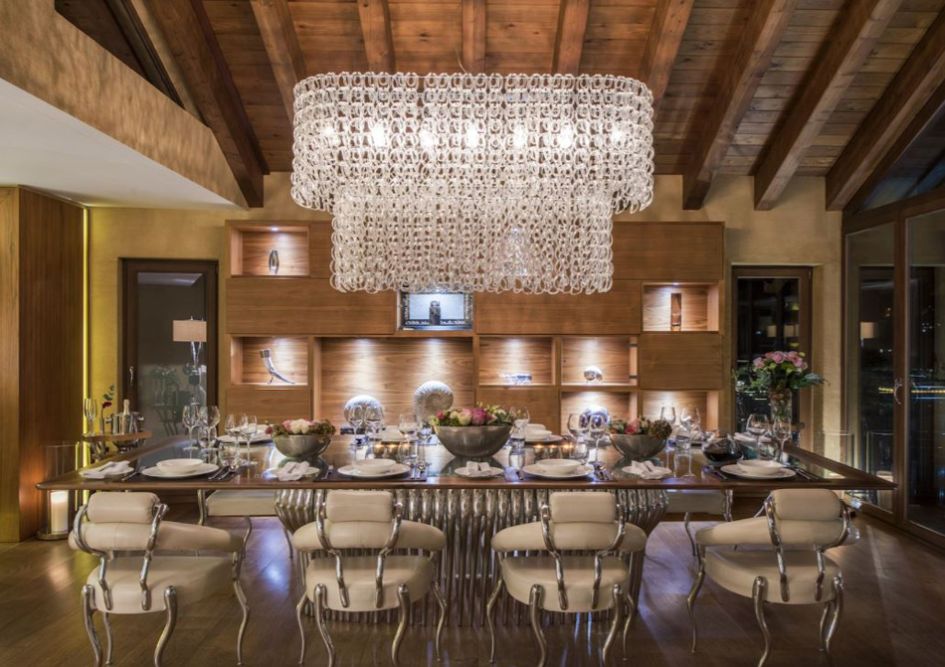 The advantages of staying in a ski hotel or ski chalet
Well, this one is totally up to you to discover for yourselves. All we can say is that we are here to direct you and ensure that you won't be disappointed whichever you choose.
You may have already made your mind up, or if this has just confused things even further, we're on hand if you need any more advice. One of our Ski Experts will be able to recommend the perfect accommodation for your ski holiday. If you would like to hear about the range of ski hotels or ski chalets in our portfolio, just give one of our Ski Specialists a call on +44 1202 203650 or send us an email.