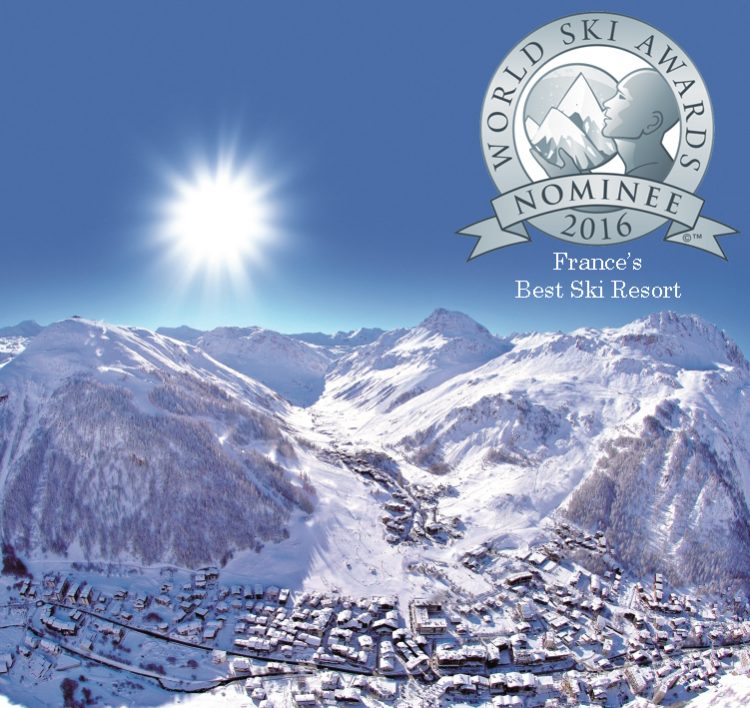 The nominees for the 4th Annual World Ski Awards™ are in and voting is well under way. Carrying on from our focus on the individual categories to vote for, this week we look at France's Best Ski Resort…
Chamonix Mont Blanc
Chamonix is one of the most famous resorts in the world, not just for the amazing skiing and views on offer. The resort is an adrenaline junkies playground, offering extreme sports such as rock climbing and parapenting.
The skiing though is the main reason that Chamonix is so popular. With some of the best intermediate and advanced skiing worldwide, spread across 5 different ski areas you're spoilt for choice. The most famous of these runs has to be the famous off-piste Vallee Blanche descent which takes you down the Mer de Glace glacier from the top of the Aiguille Du Midi.
Combine the incredible skiing with amazing apres ski bars and a vast variety of restaurants and it is easy to see why Chamonix has been nominated in this category.
To find out more on why Chamonix is such a great ski resort, read Will's blog, Chamonix, Where to Ski, What to See on our Ultimate Luxury Chalets news page.
Take a look at our Luxury Chalets in Chamonix.
Courchevel
What list of top ski resorts would be complete without Courchevel? Courchevel has developed in to one of the top places to be seen in the Alps. Everything in Courchevel is in extremes, from the standards of the accommodation and gastronomy, to the size of the ski area or the sheer number of 5 star hotels.
With over 600km of slopes at your disposal in the famous Three Valleys ski area and some of the best groomed pistes in the world, few could argue that the ski area is one of the world's greatest. One of the most extreme runs, the Grand Couloir can be seen in the video below.
With the enormous Aquamotion Courchevel wellness and leisure complex and other great apres ski activities to chose from, as well as some of the best apres bars in France including the famous La Mangeoire, there is plenty to experience off the slopes as well.
Here are some of the luxury chalets in Courchevel.
La Plagne
La Plagne is often seen as a bit of a dark horse when it comes to fighting for the title of best ski resort. Whilst it has many of the facilities that the other more well known resorts have, it often goes under the radar. Is this a good thing? Absolutely!!
La Plagne is part of the Paradiski area which also includes the resort of Les Arcs. The ski area is large but tends to be a little quieter than the larger ski areas like the Portes Du Soleil or Three Valleys. The resort is split in to different villages at varying heights and each has its own style of architecture.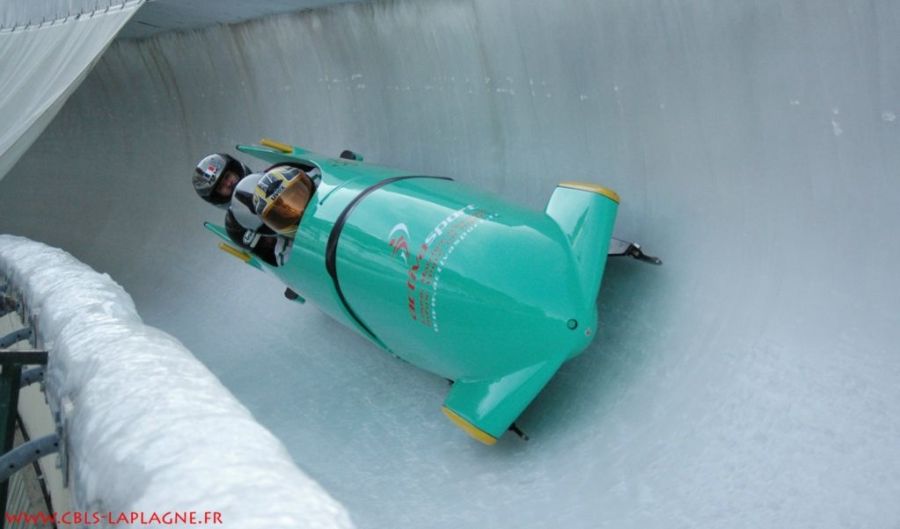 One of the main draws of La Plagne though is that it has the only Olympic bobsleigh run in France. This bobsleigh run can be experienced by just about anybody and is a phenomenal activity to experience on your ski holiday.
La Plagne markets itself as a family friendly resort so there are lots of activities for the whole family to enjoy throughout the resort.
Here are some luxury chalets in La Plagne.
Les Arcs
Les Arcs is also very similar to La Plagne in that it is is a great ski area with plenty to experience yet is happy to sit out of the limelight in the knowledge that it is still an amazing resort.
Joined with La Plagne in the Paradiski area, the ski area is vast and suitable for all abilities. Les Arcs is also split in to different villages, mostly defined by their height.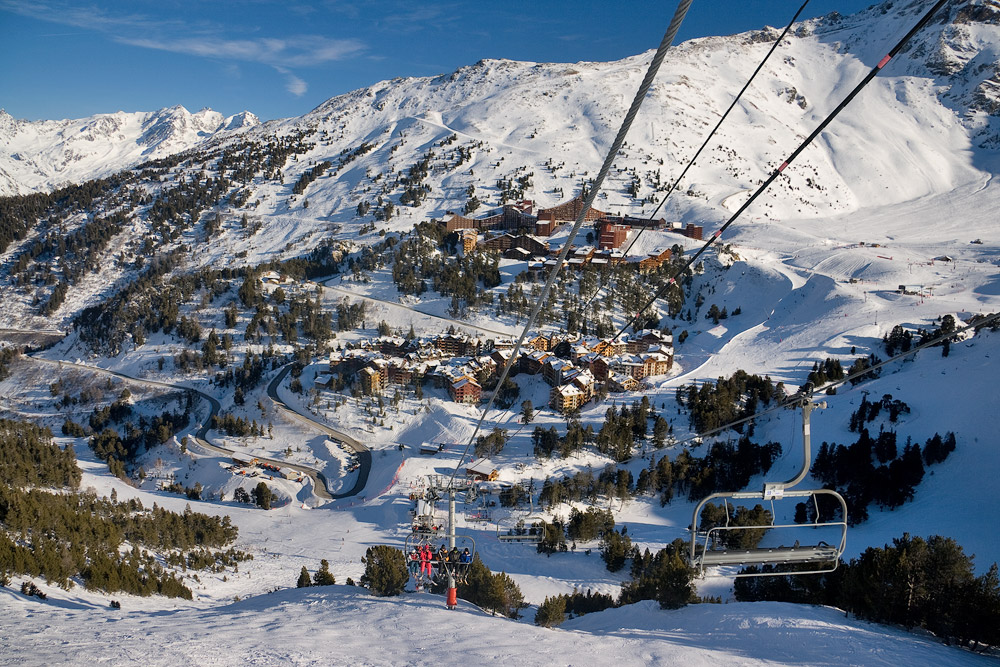 Les Arcs have spent a lot of money on infrastructure over the last decade, with modern ski lifts being introduced and also the fantastic Mille8 Swimming and wellness complex.
Have a look through some of the luxury chalets in Les Arcs.
Les Deux Alpes
Les Deux Alpes is one of the main year round ski resorts. With skiing available up to 3600m, the resort offers people their ski fix throughout the year. The resort has a mixture of slopes available for all abilities and is also a great location for back-country skiers. Les Deux Alpes also benefits from having the largest skiable Glacier is Europe.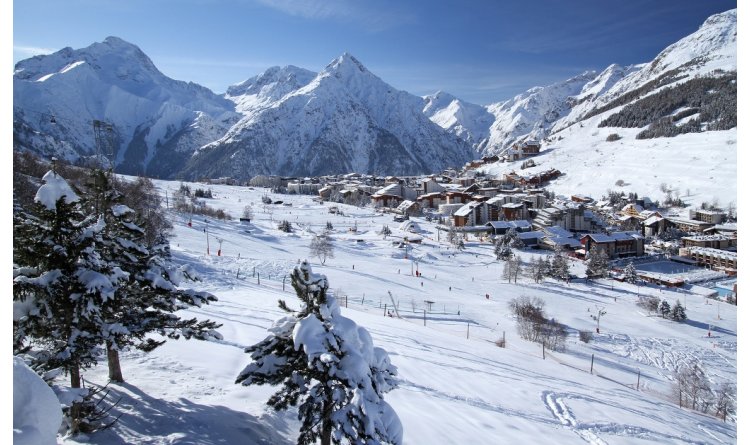 Les Deux Alpes is arguably best known for its party atmosphere. If you are looking to dance the night away and ski with a sore head each morning then Les Deux Alpes is definitely the resort for you. La Grotte Du Yeti Bar and L'Avalanche are just 2 examples of the great bars on offer.
With it's lively apres scene, people expect Les Deux Alpes to attract the younger partying crowd, which it does, yet it is still popular with families as well. There is lots for families to do including the unusual ice bumper cars.
Here are some of the best chalets in Les Deux Alpes
Megeve
Megeve is a traditional French resort that has maintained a lot of its rustic charm. However…don't let the facade and common misconception of Megeve being a sleepy mountain resort fool you. I think the best way of proving this point is by pointing out that it shares something with the lively resorts of Val Thorens, Meribel, Val d'Isere and Alpe d'Huez. They all have a Folie Douce. Megeve also has 8 nightclubs and a casino. Apres in Megeve is taken as seriously as the skiing and snowboarding itself.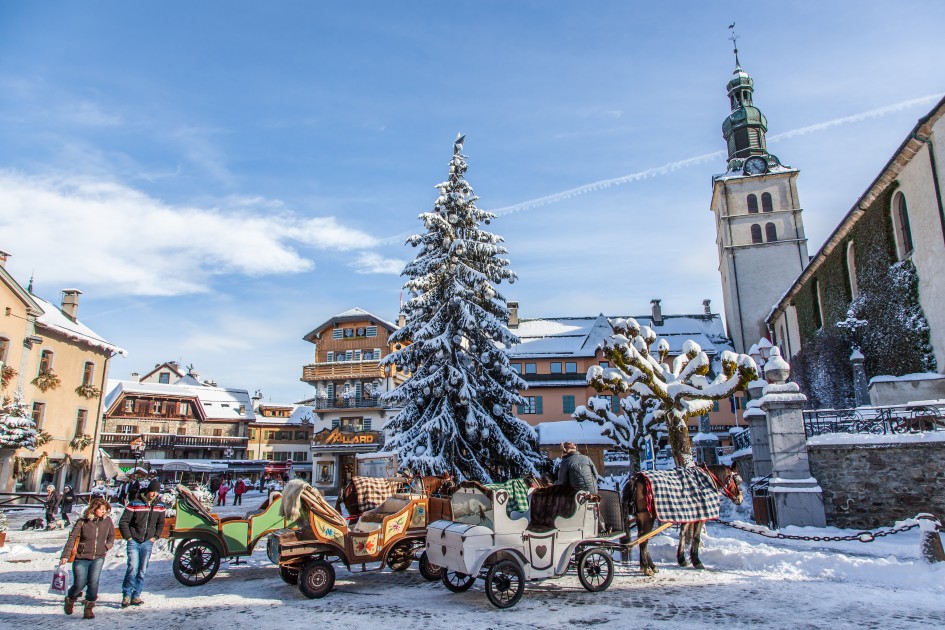 Megeve tends to be seen as a beginner to intermediate resort and is a very popular resort for affluent families, mainly due to the easier skiing and abundance of luxury chalets and hotels. The resort centre is pedestrianised so taxis are replaced by brightly painted horse sleighs which always go down well with children.
Luxury chalets in Megeve are in abundance.
Meribel
Along with Courchevel and Val Thorens, Meribel is one of the best known resorts in the Three Valleys ski area. Meribel sits in the middle valley so has great links between the two resorts. The resort mainly consists of wooden chalets which weave their way up the mountain.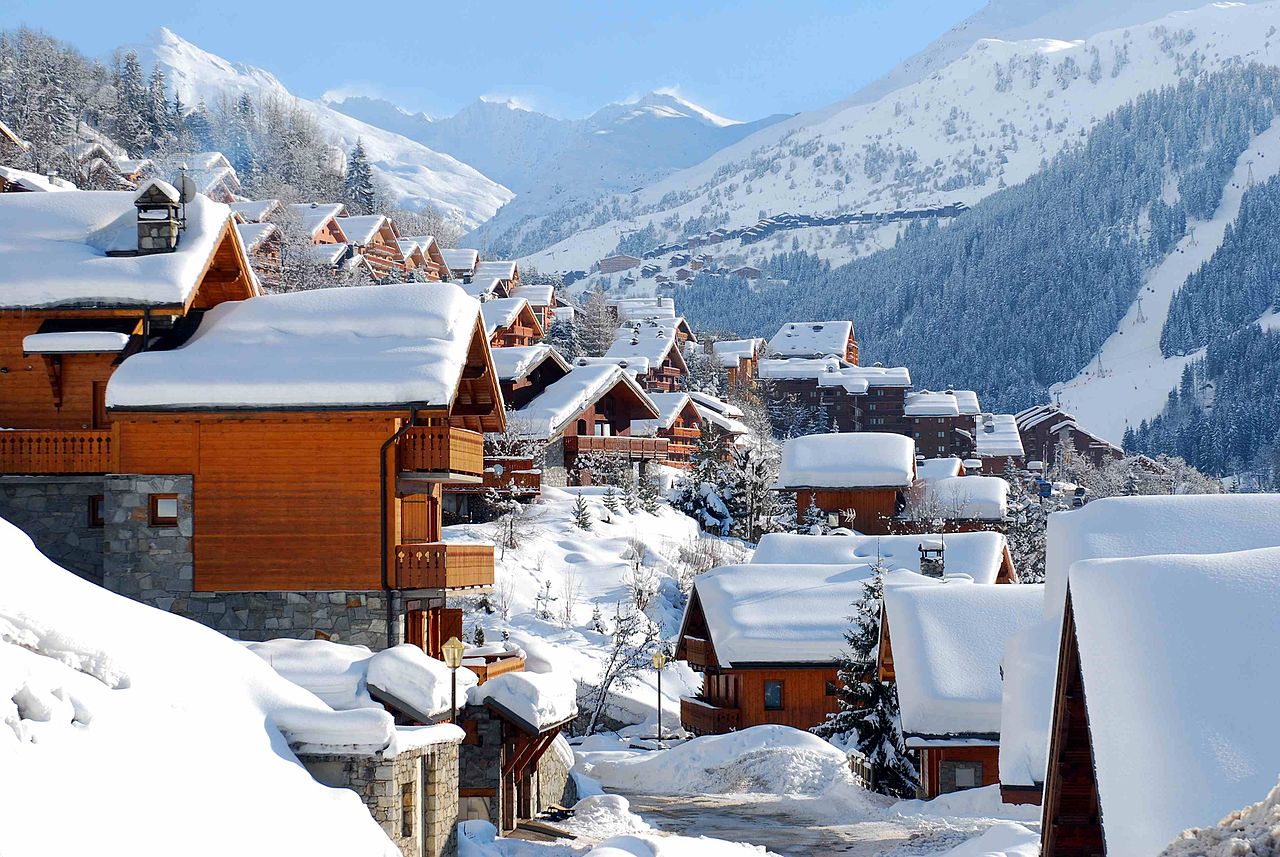 Meribel has something for everybody, with private enclaves of luxury chalets combining with 5 star hotels and small apartment blocks there is somewhere for all to stay. Whilst Val Thorens is more purpose built and Courchevel is full of palatial chalets and hotels, Meribel has kept the feel of a smaller village with no high rise buildings allowed.
Meribel is known for its nightlife with the Rond Point and La Folie Douce being two of the more popular apres venues.The ski area has something for all with designated beginner areas and vast off piste sections. As with Courchevel and Val Thorens, the Three Valleys lift company are always updating their lift systems with modern and efficient lifts meaning you can ski easily between the Three Valleys.
Take a look at the luxury chalets in Meribel.
Tignes
The glacier resort of Tignes is widely regarded as one of the best ski regions in the Alps due to its unbeatable snow record. It is just a 40 mins drive from Val d'Isere over the mountain and together they make up the infamous Espace Killy,
The main resort of Tignes Le Lac sits at 2100m beneath the well known mountains of La Grande Motte (3656m) and La Grande Casse (3852m). There is 1900m difference in skiing access from the Grande Motte Glacier right to the heart of the resort providing a huge amount of skiing which boasts over 150 runs. Due to Tignes' high altitude, skiing is possible 10 months of the year, giving the resort one of the longest seasons in the Alps.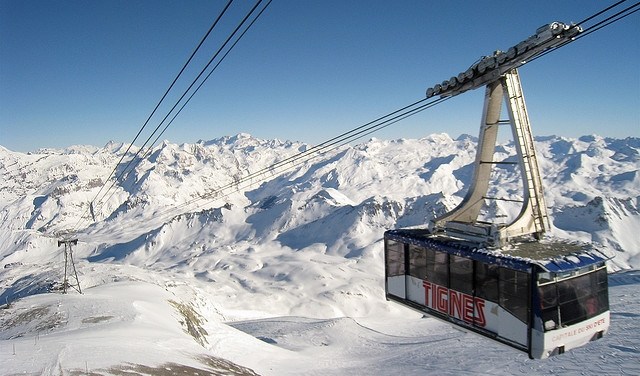 Accommodation wise, Tignes has everything from budget apartments to high end luxury chalets where contemporary and ultra-modern chalets run shoulder with more traditional and charming properties.
Tignes has some of the most celebrated apres ski in the Alps with a variety of offerings including trendy wine bars or dancing on tables apres huts. The resorts in Tignes are linked by a 24 hour bus service so you can party on late in to the night.
Here are some of Tignes' luxury chalets.
Val d'Isere
Val d'Isere is definitely worthy of being a candidate for France's best ski resort. It is hard to fault the resort. It offers some of the best skiing anywhere combined with exciting and lively après ski. The Espace Killy ski area which includes the resort of Tignes has 97 ski-lifts whisking you in all directions up to heights of over 3500m, including the Le Fornet glacier which guarantees snow.
You will never be bored after your days skiing in Val d'Isere. there are an abundance of fantastic apres bars to enjoy including Dick's Tea Bar and Le Cocorico where dancing in ski boots on the tables occurs well in to the night. If after your skiing you need a day off the headache juice then there are a number of activities to enjoy such as helicopter rides, Skidooing and Ice climbing. A company that offer these great activities is Oxygene.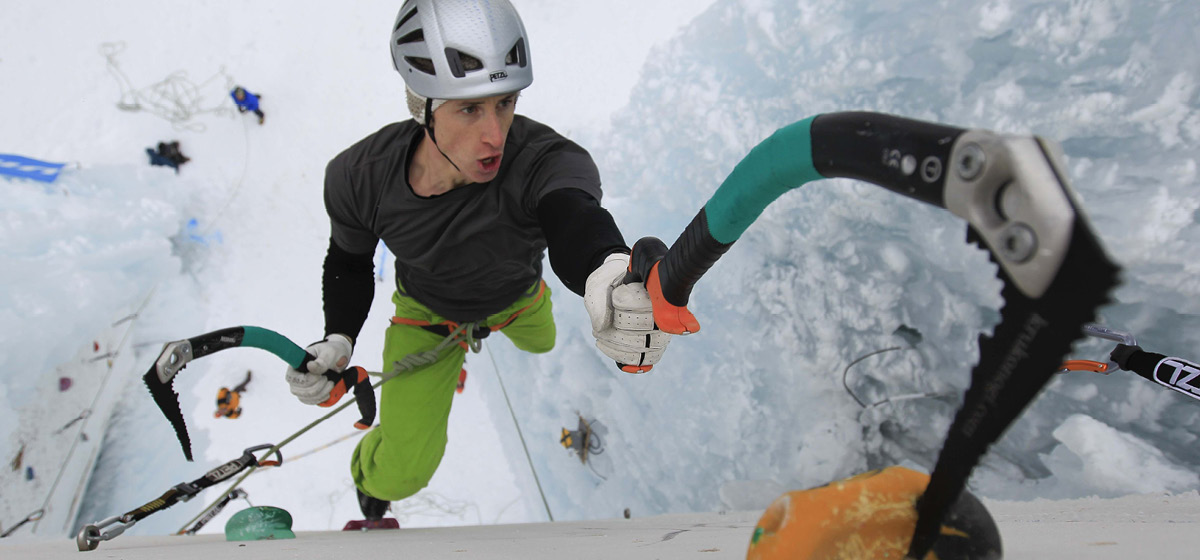 Val d'Isere's popularity is mainly down to the many advocates that the resort has acquired. The resort is ever evolving and is now seen as one of the best luxury resorts in the alps. To find out more on the resort read our, Why You Should Ski Val d'Isere this coming winter blog.
Take a look at some of the amazing chalets in Val d'Isere
Val Thorens
Val Thorens is the highest resort in Europe sitting at a dizzying 2300m. The whole resort is ski-in, ski-out so once in resort you needn't step foot in a car or bus again. The resort has a lot of self-catered apartments but also some of the most luxurious hotels in France including the highest 5* hotel in the world, The Hotel Koh-I Nor. Luxury chalets are few and far between in Val Thorens.
As with Meribel and Courchevel, Val Thorens is part of the largest inter-connected ski area in Europe, The Three Valleys. The Val Thorens valley is the largest of the 3 Valleys and even has a small Glacier. Val Thorens also has access to the smaller unofficial 4th Valley which heads towards Orelle. The skiing is suitable for all ages and there is just as much to do off the slopes with the leg wobbling zip wire and Ice driving circuit just two of the activities available.
As far as apres is concerned there are a number of bars in Val Thorens. Piste-side we have another Folie Douce which is joined by a further 100 bars in resort. Combine these bars with fine mountain cuisine including two 2 Michelin Star restaurants and you have happy content skiers.
We feature these luxury hotels in Val Thorens.
So there we have it. A small insight in to the great resorts that France has to offer. As seasons go by, these resorts continue to expand and move with the trends. They all have individual characteristics so which one is going to get your vote?
You can vote for France's best ski resort by clicking here. Once you have done this, don't forget to vote for us at Ski in Luxury for World's Best Ski Travel Agent by clicking here. Voting closes on the 23rd September 2016.

If reading this has got you thinking about your next ski holiday or if you would like any more information on any resorts then contact the team on +44 1202 203 650 or send us an email.