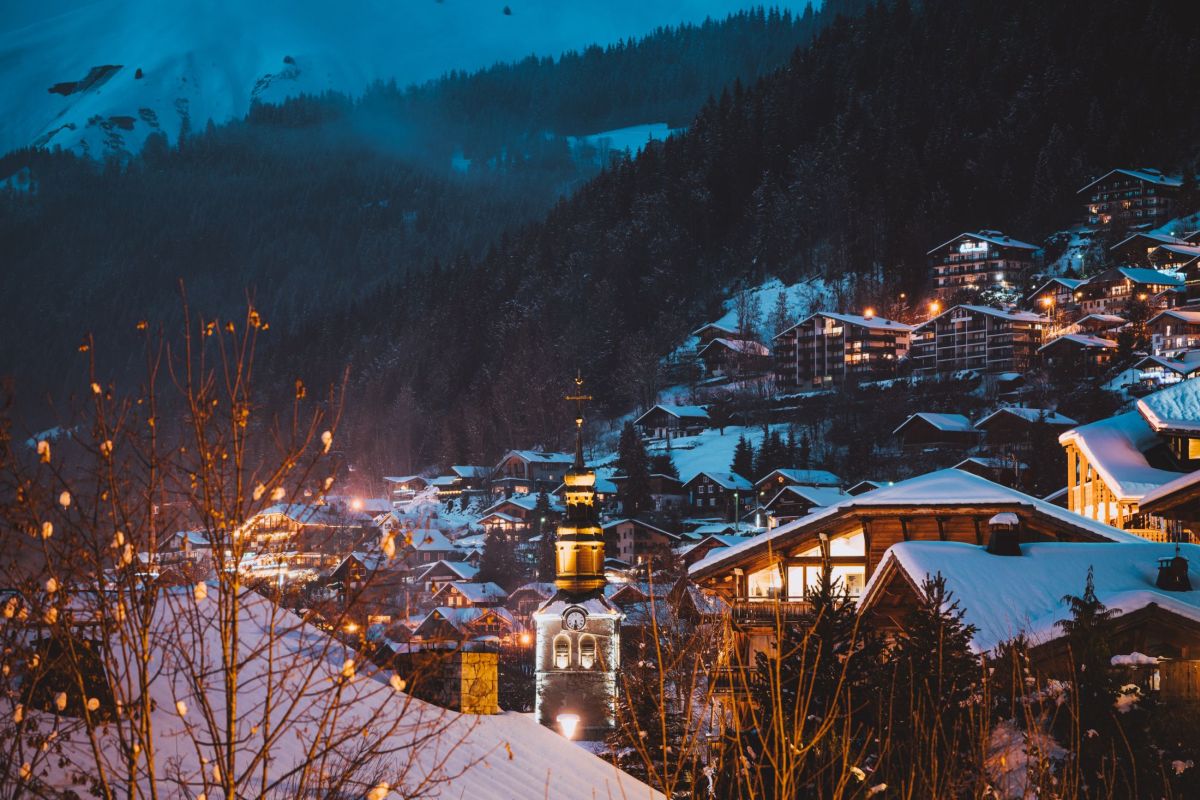 Are you looking for a ski holiday to Morzine? Are you excited for that fresh mountain air and the smell of croissants wafting down the road? Are you a bit of a foodie who loves sampling the abundance of restaurants that a ski holiday to Morzine offers? Well look no further, below is a list of our top 10 self-catering chalets in Morzine paired with some of the best restaurants in Morzine, offering some incredible dining experiences. Perfect for those who like to do it their own way….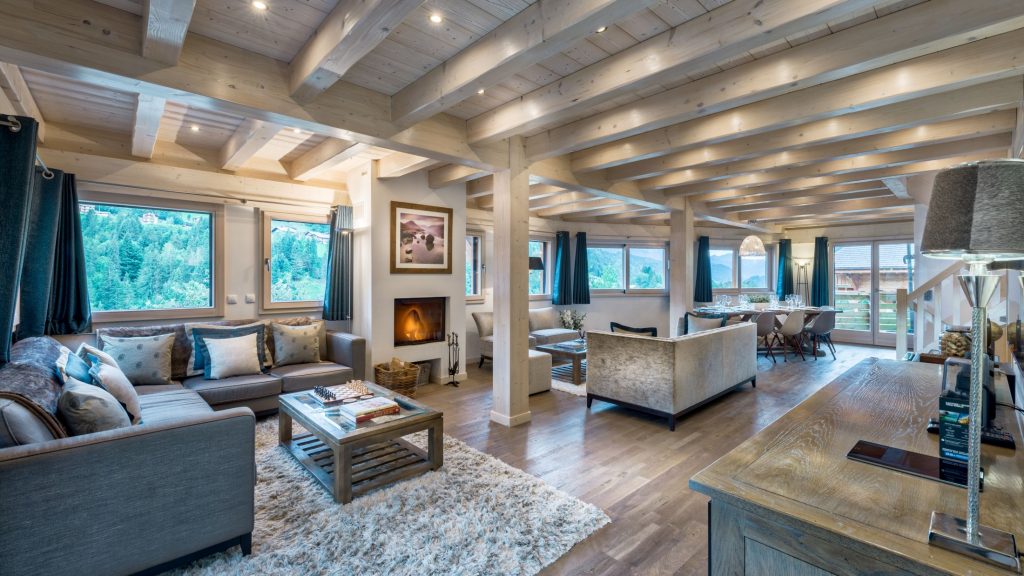 Chalet Aubois ticks every box when looking for a luxury self-catered ski holiday in Morzine. The property sits at the beginning of the beautiful Vallee de la Manche and is roughly a 2 minute drive into the centre of Morzine, or a 10-15 minute walk. The interior of this chalet is bright, spacious and airy, with high-end furnishings and a quality finish throughout. There is an incredible outside area, including a large terrace that basks in the sunlight overlooking the panoramic views and a sunken hot tub, the perfect place to relax and simmer away any aches and pains.
Whilst Chalet Aubois is typically offered on a purely self-catered basis, there is an option of adding an in-resort driver onto your stay for ease of exploring some of Morzine's best restaurants. Alternatively you can stroll into the town centre and dine at one of the local's favourites, Le Clin d'Oeil. A traditional and rustic venue with a menu based on dishes from the South West of France. You can expect Savoyard classics, alongside plenty of duck, steak and an ever changing specials board.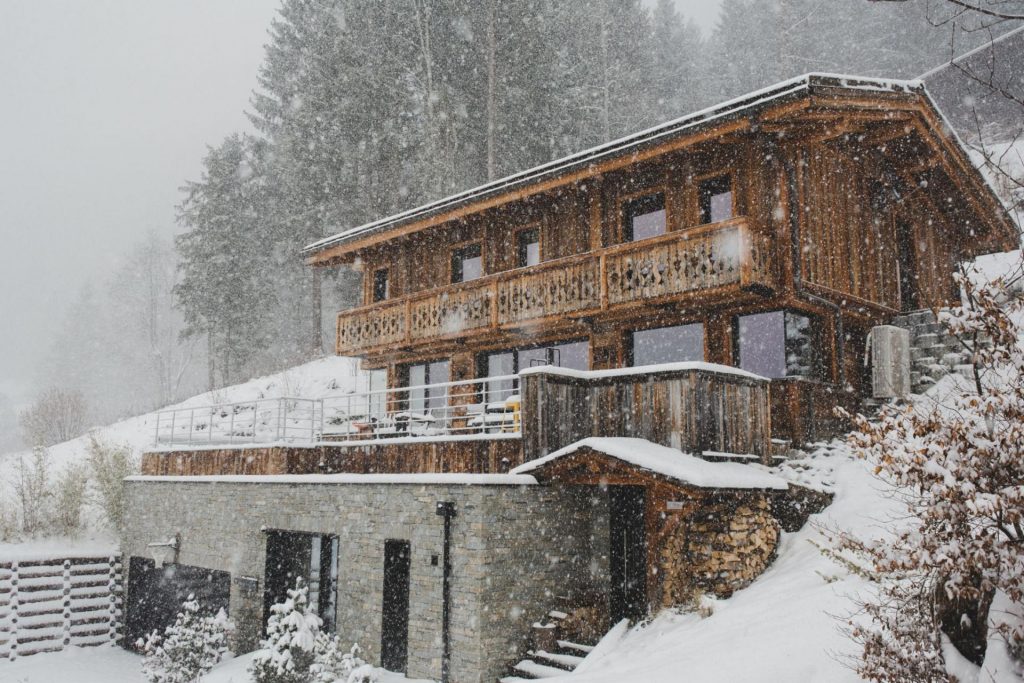 Located on the sunny side of the valley in the serene area of L'Ele, Alpine Retreat stands proud, perched in an elevated position and surrounded by nature. With 5 en-suite bedrooms and a contemporary open plan living area with fully equipped kitchen, this property is the perfect match for those looking at self-catering chalets in Morzine.
The sun has set and you're looking to head out for the evening. Roughly 20 minutes away on foot is where you will find La Chaudanne. A gorgeous restaurant with an elegant and cosy wine bar attached. The venue itself has has a vaulted stone cellar interior and retains its traditional Savoyarde feel, whilst all together remaining tasteful and sophisticated.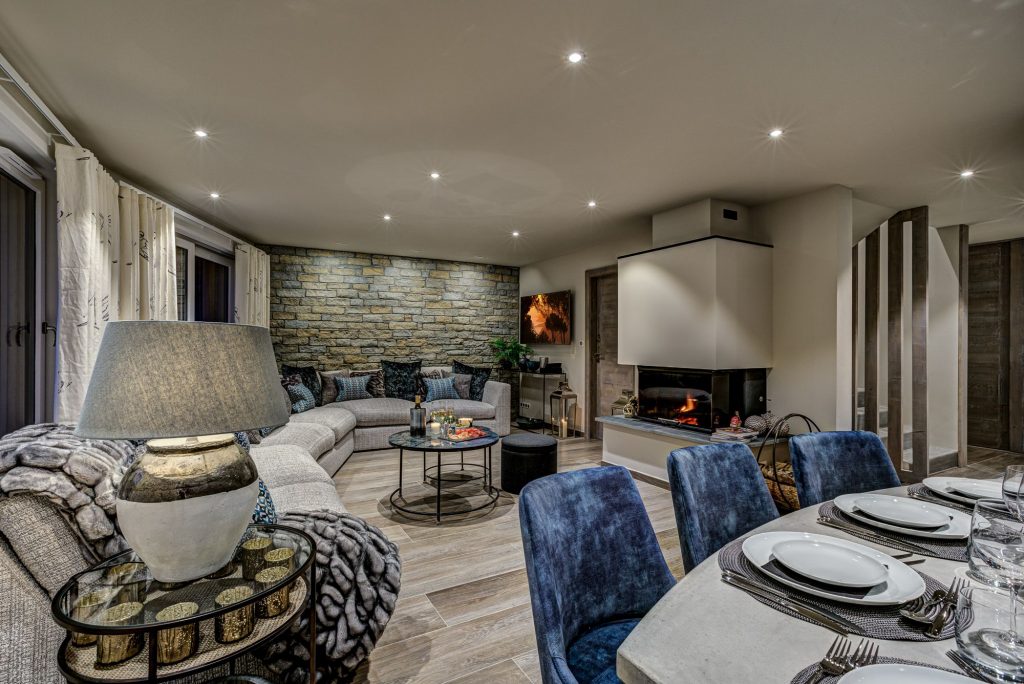 A gentle 10 minute walk from the centre of Morzine is where you will find Chalet d'Espoir, a property that sleeps up to 12 guests and has a modern interior, alongside south facing views towards the Pleney and Nyon slopes. Head outside onto the terrace, slip into the hot tub and soak up these amazing views whilst sipping on a glass of your finest. Excitement will build as the smells from dinner waft through as the nominated cook whisks up the evening delights.
For nights when the group doesn't fancy stepping into the kitchen, the in-resort driver service that comes included in the self-catered price will take you onto a restaurant of your choice. Although located 20 minutes up the road in neighbouring resort Avoriaz, La Reserve is well worth the visit and rated highly as one of the best restaurants in the Portes du Soleil. Recommended by the Michelin guide and with a small but refined menu, it is the perfect place to enjoy the local produce.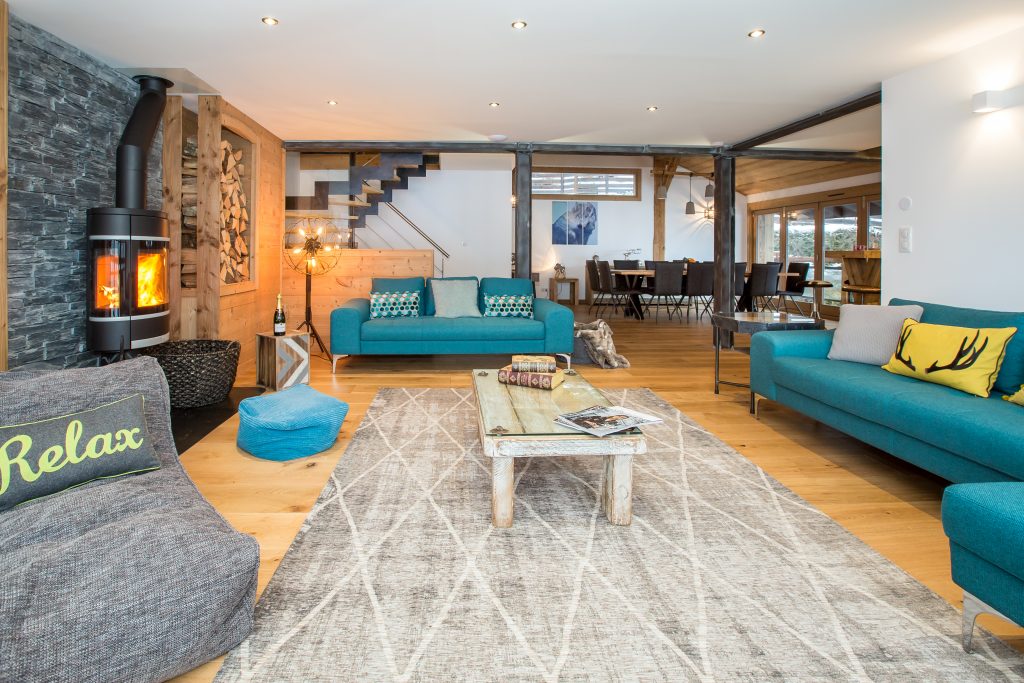 Sitting in an elevated position above Morzine with stunning views overlooking Pleney, Chalet Perdrix sits on the right side of the valley, glistening in the sunlight. This self-catered chalet in Morzine with a hot tub accommodates 10-12 guests across 5 double bedrooms with space for an additional 2 sofa beds. The property is bright and spacious, with large bi-fold doors connecting to the sunlit terrace with a lovely hot tub area.
Whilst this chalet does come under our "self-catered chalets in Morzine" category, the property can also be taken on a fully catered basis, which is a great option for those looking to put their feet up a bit more on their holiday. If you choose opt for this basis you will enjoy a daily cooked and/or continental breakfast, alongside afternoon tea with a homemade cake and a delicious 4 course evening meal lovingly prepared by a professional chef. You will also be spoilt by the complimentary bar of house spirits, fizz, wine & beer – and if that's not enough there is a specialist gin bar to enjoy!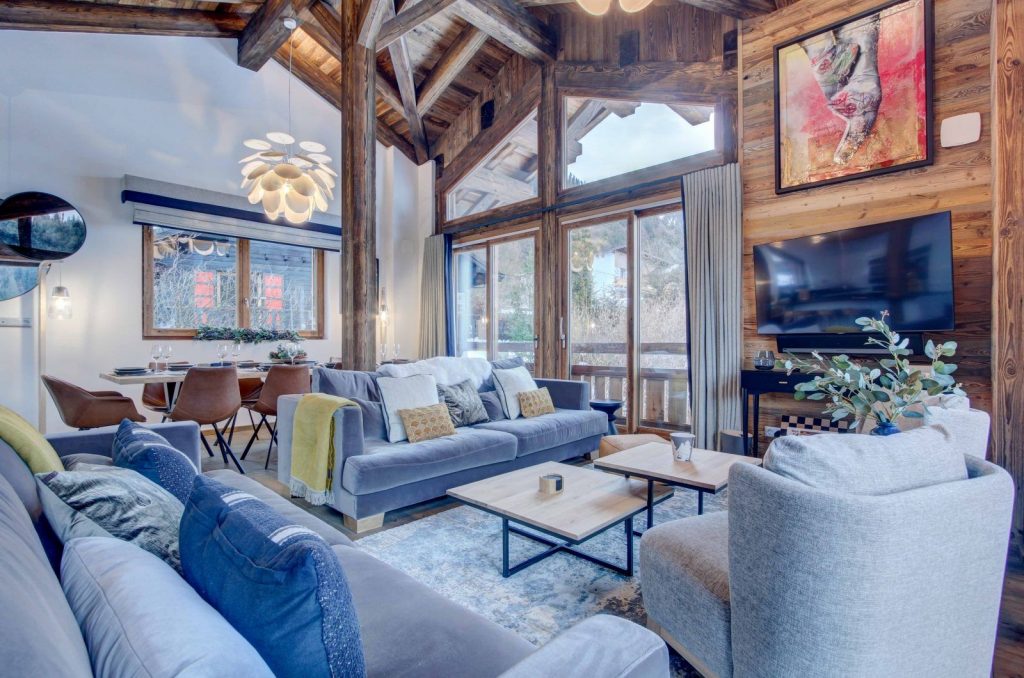 Chalet Yukinko is a beautiful and stylish property that has been decorated by a local interior designer and offers a perfect retreat for a ski break to Morzine. The chalet is full to the brim with facilities to keep all ages entertained, from an outdoor hot tub that soaks up the surrounding scenery, to a soothing sauna after a long day on the mountain, or choose to relax in the cinema room where the whole family can enjoy their favourite movie.
When you plan a holiday to Morzine, not only do you think of the endless skiing opportunities, you will be thinking about where the best places to eat out in Morzine are. One thing comes to mind – cheese and wine. La Chamade is a 15 minute stroll into the town and has the traditional restaurant that is famous for the classics, alongside their cheese and wine bar. Here you will find a line-up that includes Savoyard, Swiss, Italian and even British cheeses, accompanied by wines from Savoy, Valais, Bourgogne, Champagne and selected fine ports. You are sure to have a fantastic time here enjoying some of the finest produce around, and in their own words – 'Cheese, Glorious Cheese'. We couldn't agree more.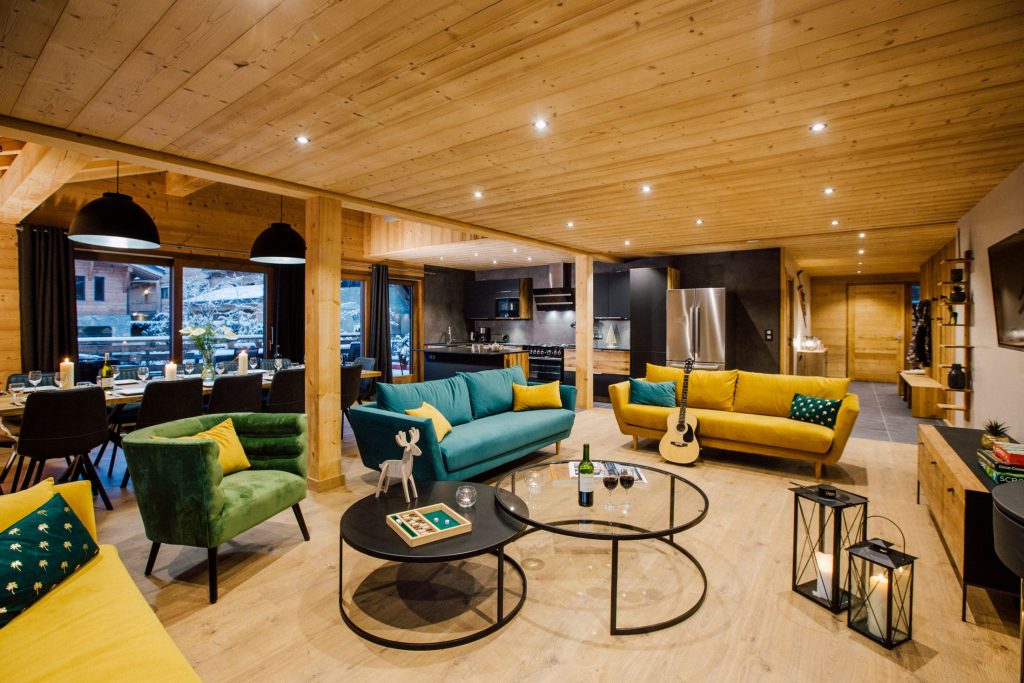 When looking for a self-catered chalet in Morzine, being in a central location gives you the benefit of having all of the resort amenities within arm's reach. Chalet Harmonie has just that; it's just seconds away from the supermarket and less than a minute away from a number of bars and restaurants. The property itself is a wonderful, playful and colourful space that would be perfect for any family or group looking for a central chalet in Morzine. Whilst the property is typically offered on a self-catered basis, there is an additional option to add an enhanced self-catered package, that includes 5 evenings of homemade, pre-cooked meals to be delivered at the chalet and heated up at your own convenience.
Alternatively, for those looking to try something slightly outside the box from your traditional Savoyard venue, the Bec Jaune is a must visit during your stay. It's a contemporary and popular micro brewery that lovingly produces 3 or 4 different ales per week alongside a menu of interesting and exciting dishes that change regularly. Also, it's a great option for vegetarian and vegan restaurants in Morzine. Ski In Luxury tip: don't miss out on the scotch eggs!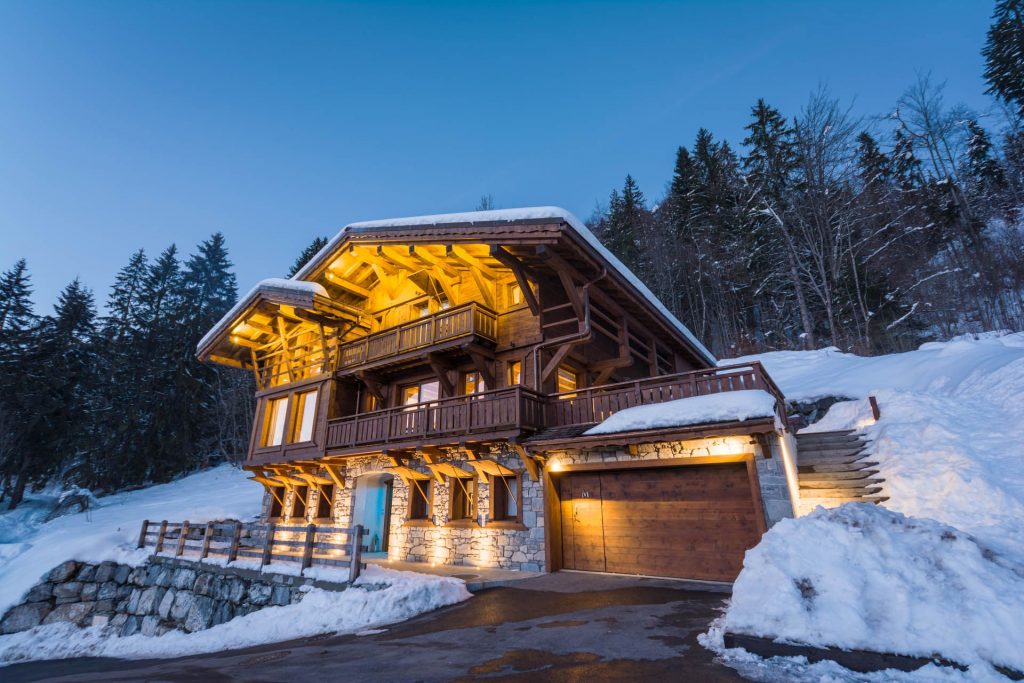 As far as self-catering chalets in Morzine go, Chalet M is pretty special. Elevated on the hillside commanding views over Morzine and its expansive mountain scenery, Chalet M is ideally located for access to skiing in Morzine and Avoriaz. After a day on the slopes, you can enjoy an evening alfresco, cosied up around the outdoor firepit, or watching the evening glow disappear over the mountains from the outdoor hot tub. More top-class facilities can be found indoors with a sauna and drench shower, massage room, home cinema and games room. The open plan living area and kitchen means that your designated chef for your self-catered holiday in Morzine will be able to continue socialising, whilst preparing a well-earned meal for the group.
Chalet M is also offered on a fully catered basis. Should you wish to let someone else take care of the catering during your Morzine ski holiday, it's safe to say you'll be in good hands! As well as a classic gourmet catering style on offer, this luxury chalet pulls out all the stops with its unique Kaiseki evening – a Japanese fine dining experience that is made from the freshest ingredients and uses specific cooking skills and techniques. Kaiseki is internationally recognised as being one of the most prestigious of all dining experiences.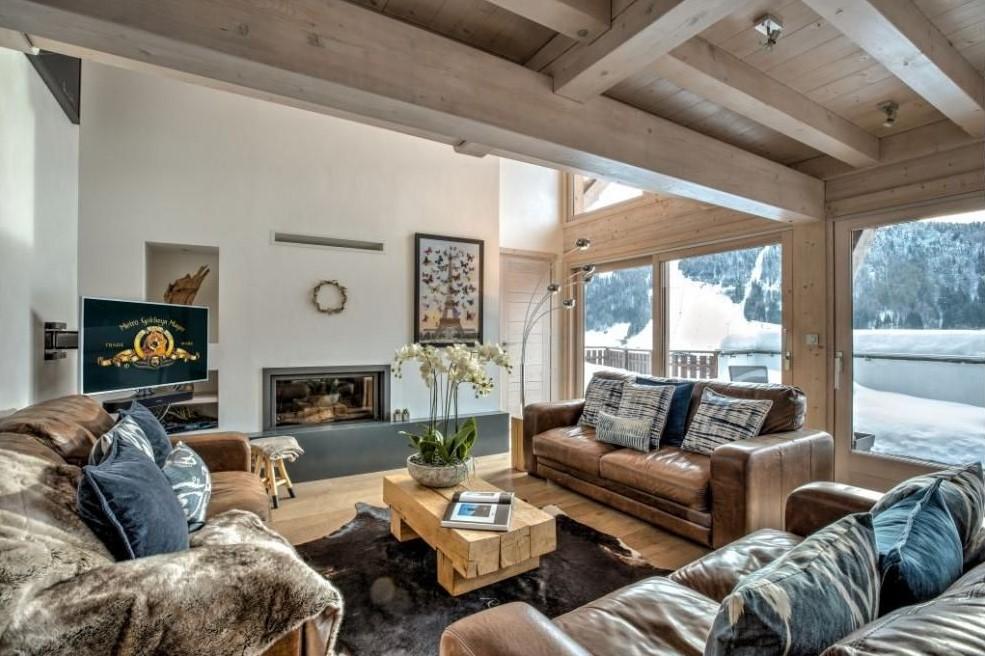 Nestled into the rock and overlooking the iconic Morzine bridge, Chalet La Source sits ready to welcome you and make your ski trip to Morzine one of the best yet. Whilst this chalet is typically offered on a fully catered basis, there is the option to take many weeks of the season on a self-catered board level, so you can make the most of some of the best restaurants in Morzine. The chalet sleeps up to 10 adults and 3 children and has wonderful facilities to keep you entertained for hours, from an open plan living area with incredible views, to an outdoor hot tub, sauna and entertainment area, equipped with a bar and table football.
As the sun begins to set, the lights of Morzine bridge will begin to glow and contrary to popular belief, this time you should follow the light. Crossing the bridge, only a matter of minutes away, will take you into the busy and vibrant streets of Morzine. Locals will recommend that at least once during your stay you should visit La Grange. This central Morzine restaurant is a lovely venue that sports all of the traditional Savoyard specialties such as fondue or raclette, alongside many other familiar faces. All of their dishes are handmade in-house using fresh and local produce that changes according to the season.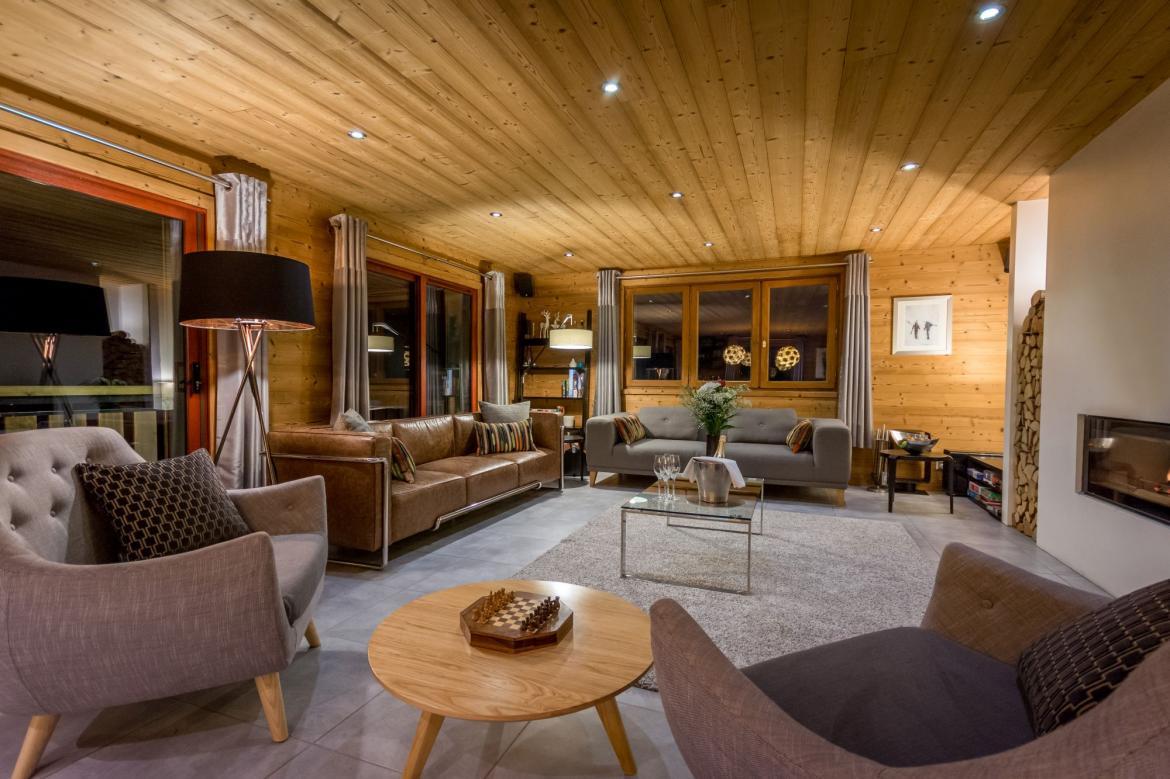 Chalet Twenty26 is a stunning chalet hunkered down deep in the valley towards the Nyon cable. This impressive chalet sleeps up to 12 guests and with all the five star facilities one would expect, it sits high on the Ski In Luxury recommendation list. So much so, it is featured within our top 100 chalet collection on our sister site, Ultimate Luxury Chalets. Whilst also typically offered on a fully catered basis, should you wish to take your ski holiday in Morzine in your own hands, this property can be taken self-catered.
If you ever manage to leave the chalet, which could be tricky considering the array facilities on offer, including a hot tub, steam room, wine cellar, cinema room, outdoor swimming pool and barrel sauna – you may want to wander into town for some dinner. Highly recommended in the Michelin guide is L'Atelier. A chic alpine restaurant with dishes inspired by the abundance of incredible local produce in the area, the menu however also takes exciting, exotic twists, altogether producing intricate and intriguing dishes over a tasting menu of 6 to 8 courses.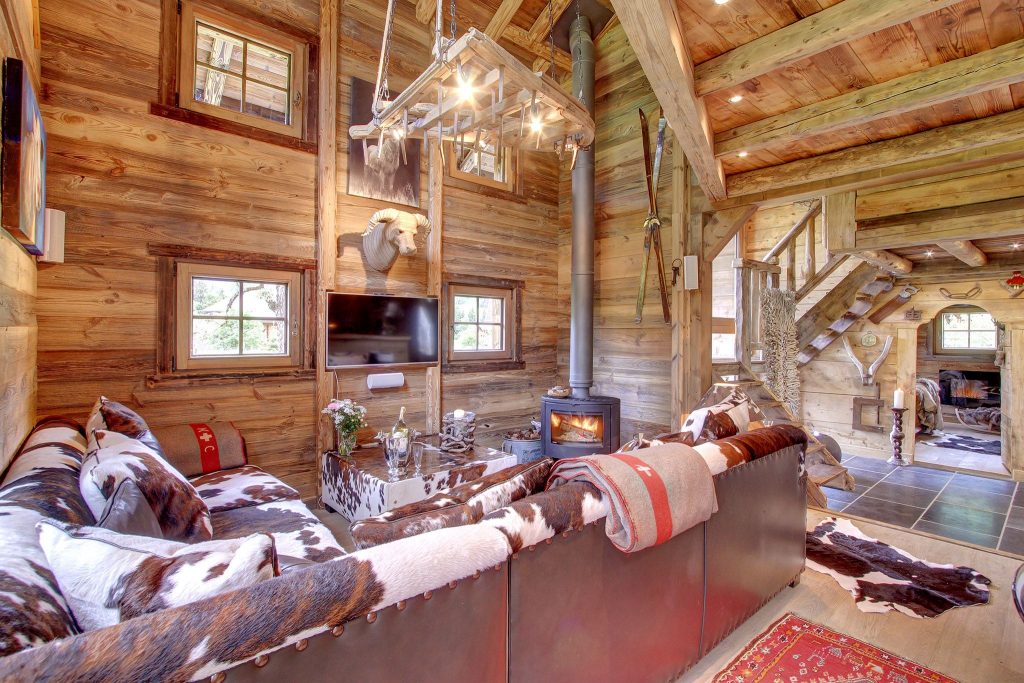 If your vision of a holiday to Morzine is one where you are tucked away in a traditional chocolate box chalet with a roaring fire and a pot of mulled wine bubbling away, then La Petite Ferme is the chalet for you. The property may be compact, sleeping 4-6 guests, but it makes up for its size in character. With bold wooden beams, bovine inspired interior design and a beautiful outdoor area with a hot tub, La Petite Ferme is sure to stick in your mind. The chalet is located just up the road from Morzine in the idyllic hamlet of Montriond, a 5 minute drive or bus journey to the nearest ski lift, Ardent. 
Montriond may be a small hamlet, but it is still home to a few restaurants and a pub, one of which is La Marmotte d'Or. The venue has a cosy pub atmosphere with a good selection of beers and delicious snacks. The menu of traditional pub classics go swimmingly well with the fun and lively atmosphere, alongside the regular live music that is held here.
***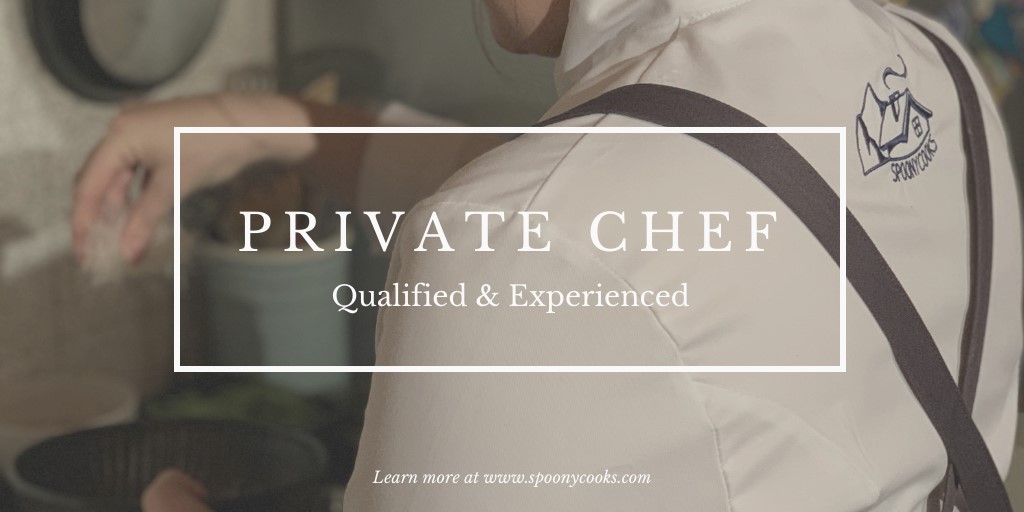 I hope that the above list gives you a good indication of some of the best self-catered chalets in Morzine. Should you wish to look further into any of the other self-catered ski chalets within our portfolio, it may be worth considering some alternative catering options for your stay. We work with selected partners who can build a catered experience around your personal wishes and desires, from fully catered weeks with gourmet meals on every night, to a special evening of food and wine on one night, the choice is in your hands. Head over and take a look at Spoony Cooks or Chez Toi for more information.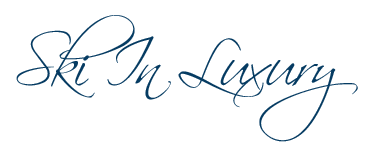 There is so much a luxury ski holiday in Morzine can offer including skiing the Swiss Wall, access to the immense Portes du Soleil ski area and being perfectly positioned for a short ski break. If you need further guidance in narrowing down the perfect self-catering chalets in Morzine, please do get in touch by sending an email or giving us a call on +44 (0)1202 203650. Our Ski Specialists will be delighted to help you make plans for your next luxury chalet holiday in the Alps.
Alternatively, summer holidays in Morzine are increasingly popular and you can experience many of the above self-catered chalets with Alps In Luxury as well as the best Morzine restaurants in the summer!