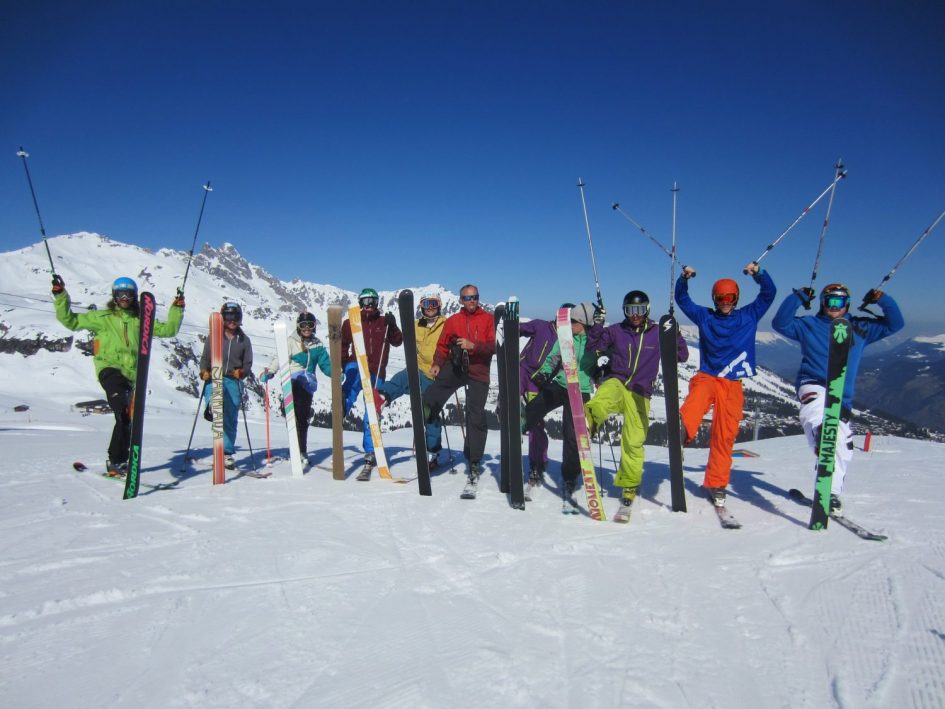 There are so many amazing restaurants now throughout the Alps. There are great Michelin Star restaurants in Courchevel and Megeve whilst in other resorts such as Morzine or Val d'Isere you can enjoy more traditional Savoyard cuisine. With these amazing eateries on offer we have found that more and more people are shying away from the traditional catered chalet experience and are preferring to instead cater for themselves in a luxury self-catered chalet. In this blog we look at some of the best large luxury self-catered chalets in the French Alps, properties which are great for a couple of families or a large group looking for flexible dining options.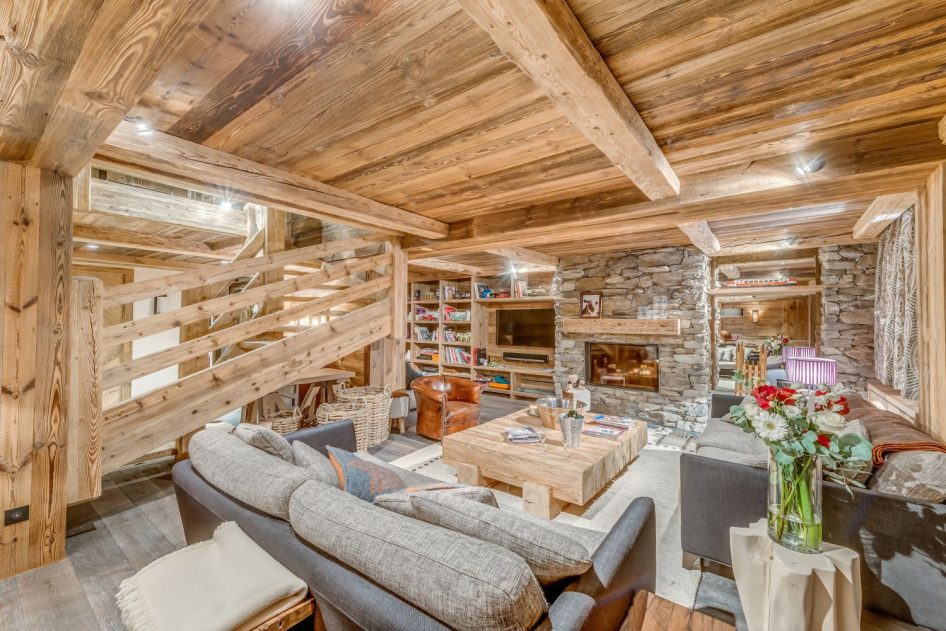 Val d'Isere is one of our most popular ski resorts. People are attracted to Val d'Isere by the amazing snow record and fantastic nightlife. One thing that Val d'Isere has lacked is large self-catered properties, that is until now. Last year we introduced Apartment Les Sorbiers, a large apartment close to the centre of the resort. This beautiful chalet is modern but with an alpine twist. The apartment can sleep up to 10 adults and 4 children and even has it's own hot tub in the private courtyard.
Apartment Les Sorbiers sits within the old town in Val d'Isere so enjoys great slope access but is also near all the facilities needed during a luxury self-catered holiday in Val d'Isere. A supermarket is just a couple of minutes walk from the property whilst the local bars and restaurants are also close at hand. If you don't fancy cooking for yourself one evening or if you can't fathom the energy to pull yourself off the inviting sofas the you can always use Hu-Ski, a company that pre-prepare hearty meals and deliver them to your door. A great option if you don't fancy cooking during your self-catered holiday in Val d'Isere.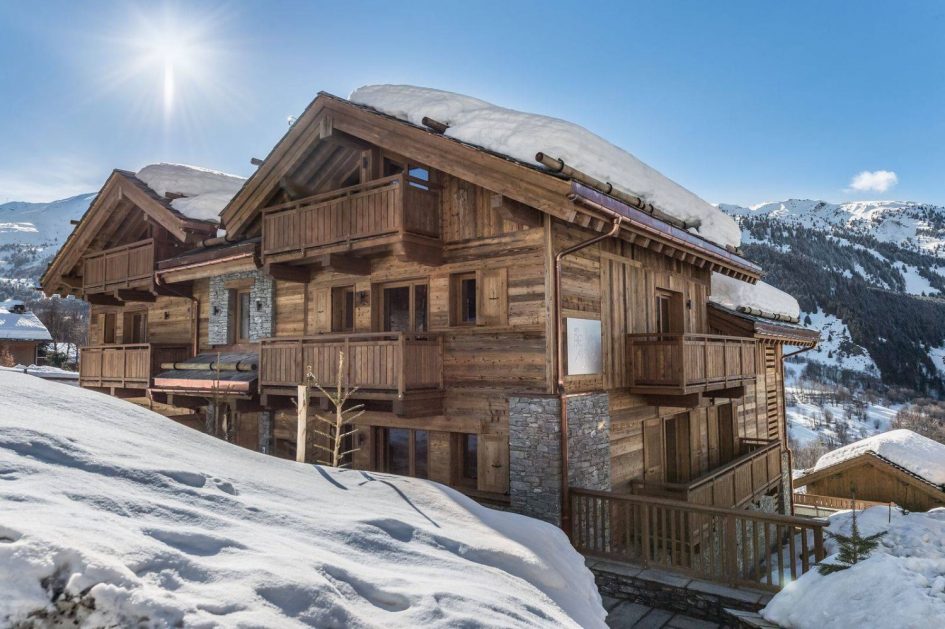 There are a wide range of luxury self-catered chalets in Meribel but Apartments Les Belles Alpes has to be one of the best. This modern property will be offered for rental for the first time this coming winter. The apartment is finished with modern fixtures and fittings and can sleep up to 14 people in 5 en-suite twin or double bedrooms and one bunk room for up to 5 people. This bunk room also doubles up as a TV room and is on a separate floor so adults can socialise in the evening without worrying about keeping their children awake.
If you're looking for a self-catered ski holiday in Meribel then something to consider is slope access. Whilst the resort has a very efficient ski bus system, this can often be a nuisance when travelling with young children as you are having to carry your's and their skis on and off the bus. Apartment Les Belles Alpes is just 150m from the foot of the Golf slope and chairlift in Meribel Village so slope access is easy. The Golf is an easy blue run making access simple for all abilities. Close to the apartment is arguably the most famous bakery in The Three Valleys and a small supermarket to keep you stocked up for your luxury self-catered ski holiday in the Three Valleys.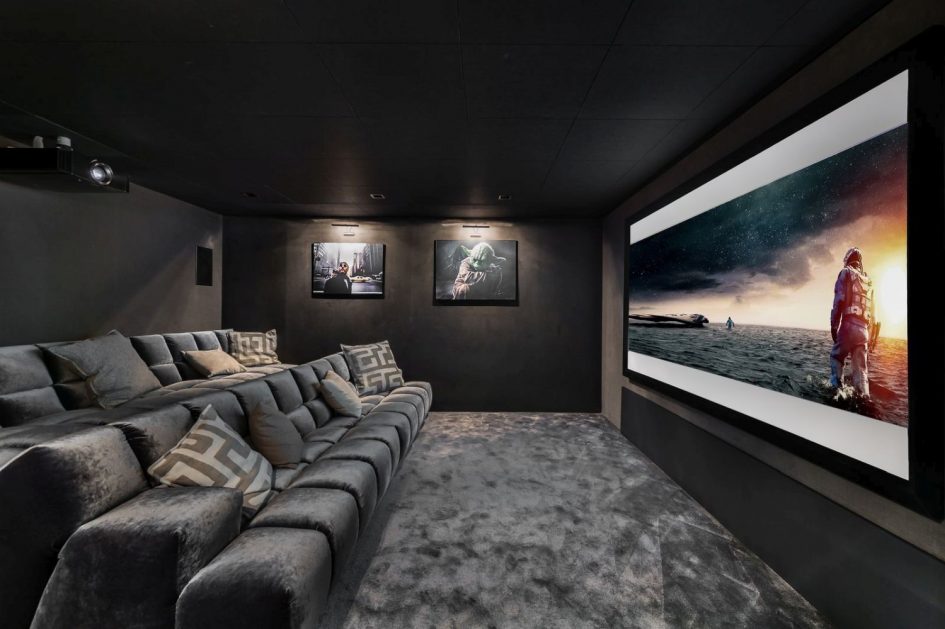 Megeve is a lovely charming French farming town that has evolved into one of the most affluent resorts in the French Alps. This amazing resort has an array of restaurant options and not all of them are necessarily overly expensive. You have options which vary from the 3 Michelin Star Flocons de Sel to a Mcdonalds. If you are however thinking of catering for yourself during your luxury self-catered holiday in Megeve or enjoying the local restaurants then I would recommend hiring a chalet close to the centre.
Chalet Lamartine is just 450m from the centre of the resort. This gives you the best of both worlds. All of the resorts facilities are close at hand but you can also experience the peace and quiet of being located in a residential area. The chalet has 6 bedrooms, all with their own bathrooms, a cinema room and an outdoor hot tub. It has all the facilities you would expect of a luxury chalet in Megeve and is very well priced compared to other comparable luxury self-catered chalets in Megeve.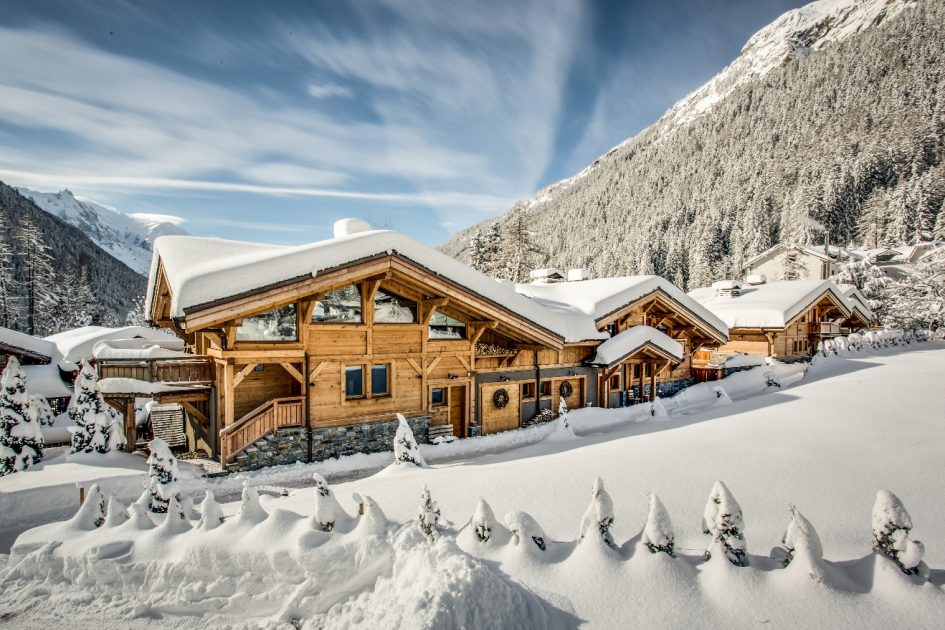 Although on our website we offer Les Rives d'Argentiere on a catered basis, this amazing property is also available on a self-catered basis for up to 49 people. If you're looking for a large corporate ski chalet or a ski chalet suitable for weddings then this chalet should definitely be considered. The chalet is actually made up of 4 individual chalets (Terre, Ardoise, Cristal and Granit) which are all internally linked and can be opened up to accommodate large groups.
Argentiere is located just outside the well-known resort of Chamonix. Although a resort in its own right, Argentiere shares the same adrenaline pumping ski area as Chamonix. It also therefore has access to all of the facilities in nearby Chamonix including tasty restaurants and well-stocked supermarkets. If the idea of a luxury self-catered holiday in Argentiere or Chamonix appeals then be sure to check out Les Rives d'Argentiere. Contact us for self-catered prices.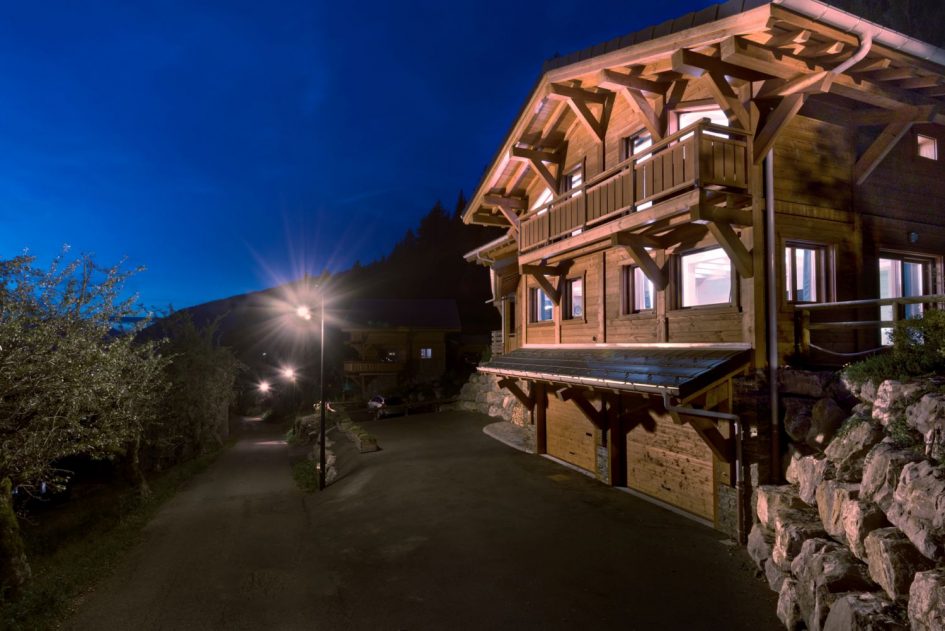 Chalet Aubois in Morzine is a beautiful, modern chalet offered on a self-catered basis. The chalet is on a quiet road with very little through traffic so it is in a lovely peaceful setting. The ski bus stops nearby or there is ample parking if you'd prefer to drive yourselves. Those looking for a large self-catered chalet in Morzine will be pleasantly surprised by the number of good quality but very much affordable local restaurants. They tend to serve traditional Savoyard cuisine at very reasonable prices. If you'd prefer to stay in and have someone cook for you instead, you can always use the services of Chez Toi. Read all about the services they offer in an interview blog we did with them by clicking here.
The chalet has an amazing sociable terrace and garden area. The perfect place to enjoy a bbq on a warm spring day or to relax in the chalet's hot tub. Internally are 5 bedrooms whilst the TV room also has a sofa bed to accommodate an extra couple of children.The chalet has everything you need for self-catering including a well equipped kitchen.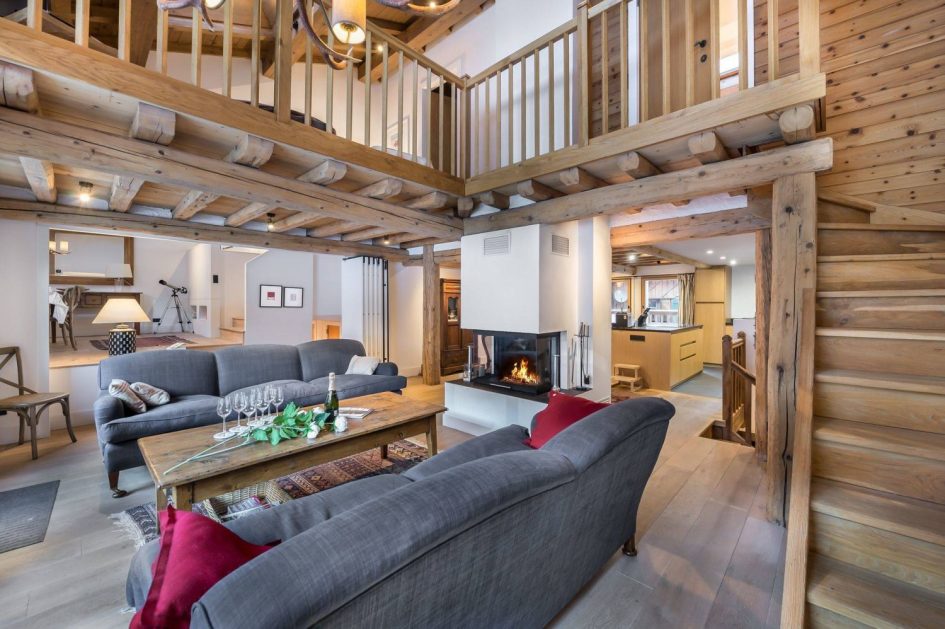 Courchevel has a number of amazing restaurants and the traditional village of Courchevel Le Praz has emerged as a bit of a hot spot for high quality restaurant. There is the Azimut Restaurant which has Michelin star or Le Bistrot du Praz, another popular restaurant in Courchevel. With such amazing restaurants for dining in the evening and some amazing restaurants on the slopes in Courchevel, it is easy to see why people to choose to go for a luxury self-catered holiday in Courchevel.
Chalet Pierremont is well set up for large groups or a couple of families. This modern chalet in the heart of the resort has 2 living and dining areas meaning the chalet feel spacious and well laid out. Families have their own privacy but in a shared property. This is definitely an option you should consider for your next luxury self-catered holiday in Courchevel.
The next time you're looking for a large luxury self-catered chalet, be sure to contact us. We can give the low-down on some of the best luxury self-catered ski chalets in not just France but throughout the Alps. We expand our portfolio on almost a daily basis so even if you don't see any options on this page that take your fancy, give us a call on +44 (0) 1202 203650 or send us an email and we can advise you regarding other great ski chalets and resorts.