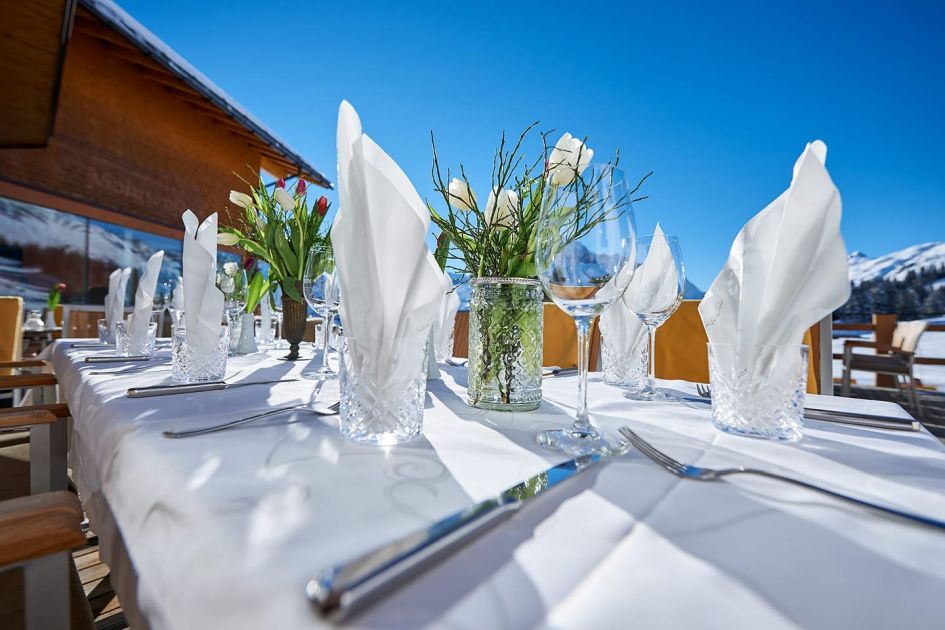 If you usually opt for self catered ski holidays in Lech, you will be well acquainted with the outstanding luxury chalets and self catered apartments Lech has to offer as well as the world class restaurants for both lunch on the mountain and evening dining. For the foodies and the lifestylers, going self catered on a luxury ski holiday in Lech will allow you to explore a variety of dishes in restaurants with the best view, or with the cosiest atmosphere or with gastronomic excellence. However familiar you are, you are in the right place to discover the best restaurants in Lech for lunch and dinner and explore where to stay to make the most of self catered ski holidays in Lech.
Self Catered Chalets in Lech
Deciding where to stay for your self catered ski holidays in Lech can be a tricky task. So we figured we'd step in to help out. From spacious apartments of varying sizes to self contained luxury chalets, you will be sure to find accommodation in Lech to match your criteria. Many of our gorgeous rental properties in Lech are well located to some of the best restaurants, as well as benefiting from fully equipped kitchens on the evenings you decide to stay in. Take a look below for a sample of some of the best properties for self catered ski holidays in Lech.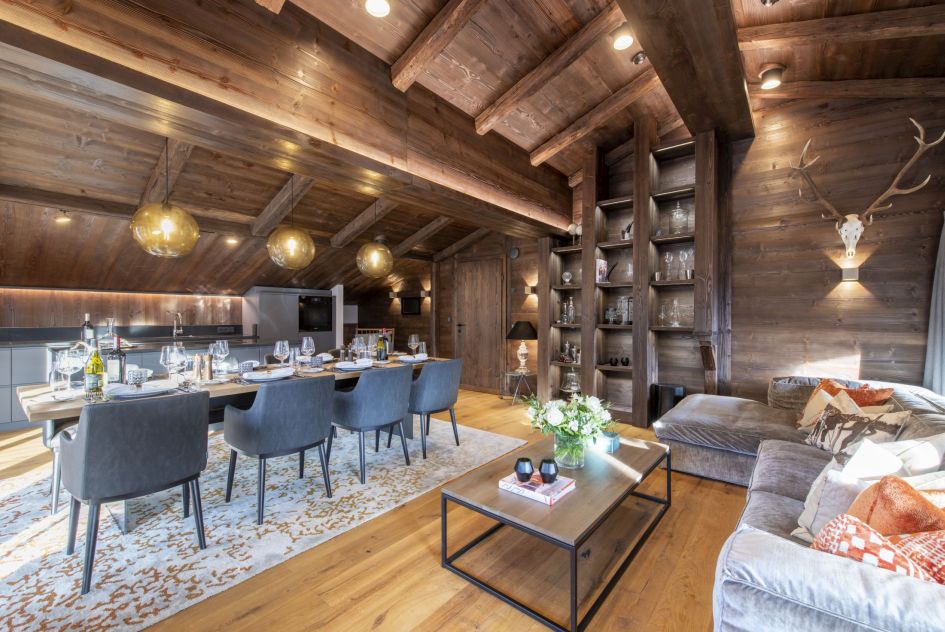 Occupying the top floor of the Balegia Residence, this luxury self catered apartment in Lech accommodates 6-8 guests in complete comfort and contemporary style. You can walk to the nearest lift (Schlosskopf) in just 2 minutes, ensuring you're on the slopes in no time, and back to the sauna just as fast to soothe those ski muscles. Lech centre is just a 7 minute walk or 3 minute drive so you have easy access to some of the best restaurants in Lech. Other Balegia apartments in the residence sleep anywhere from 2 to 8 guests, so there are options here for every group size.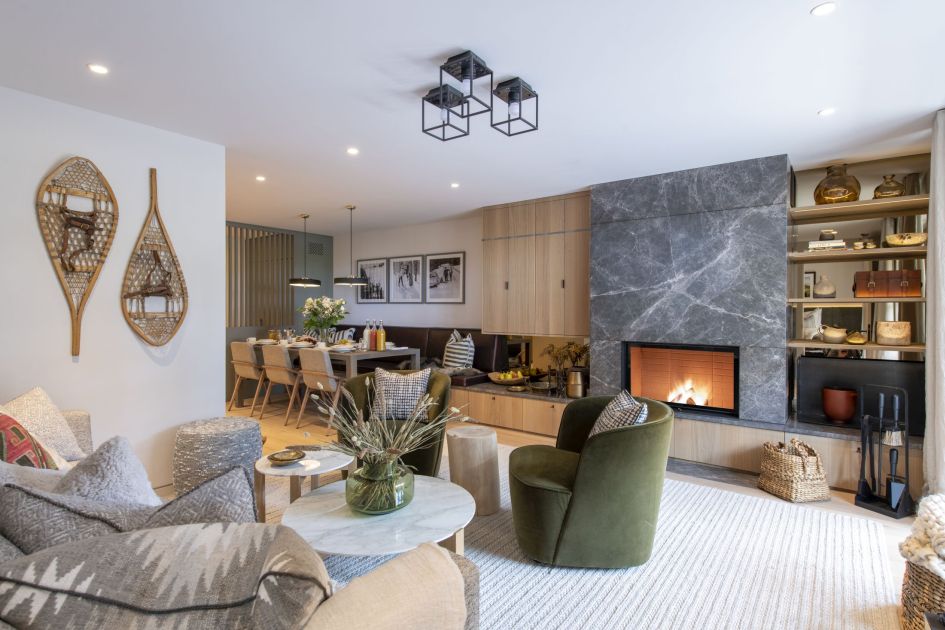 With natural tones and hygge-style decor, Brunnenhof 12 is the perfect self catered ski apartment to encourage quality time and togetherness. Its cosy feel and access to shared spa facilities makes it a highly desirable base for a luxury ski holiday in Lech. For days on the mountain, you can be on the lift within a 6 minute walk or in town in about 10 minutes. Because of this it's a great chalet to explore Lech's best restaurants. From apartments sleeping 4 to those sleeping 10, all can be offered on a self catered or bed and breakfast basis.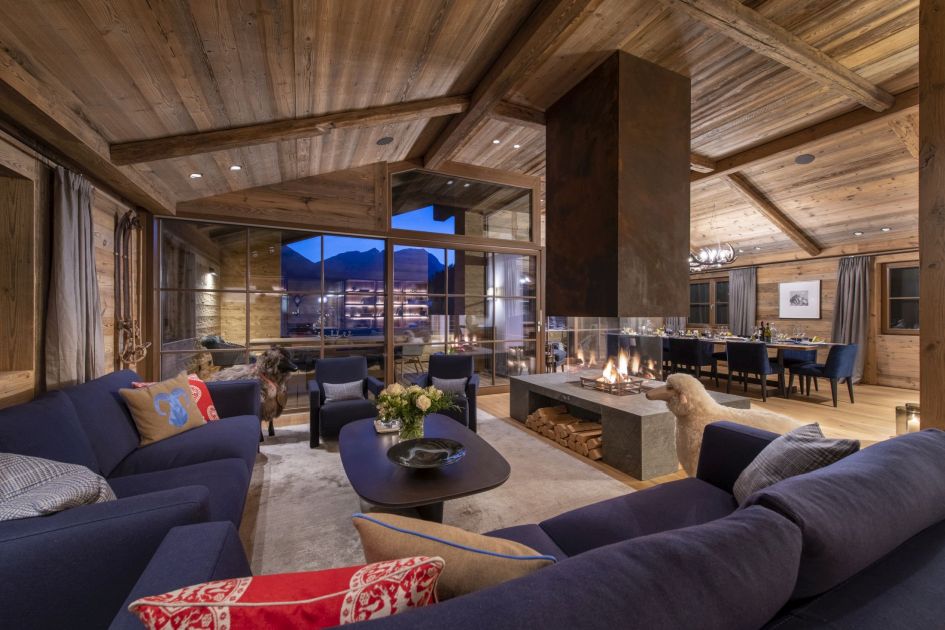 Spanning 4 floors, Chalech S is the epitome of a luxury self catered chalet in Lech. Its soft furnishings and ambient lighting create a cosy atmosphere for dreamy evenings after a day skiing the Arlberg. Turn 'relaxation mode' ON in the chalet's private steam room and sauna, or head to the shared facilities for use of the pool. An evening in the Chalech complex is certainly a desirable one! Staying in or heading out to the nearby centre of Lech for an evening meal are equally appealing options.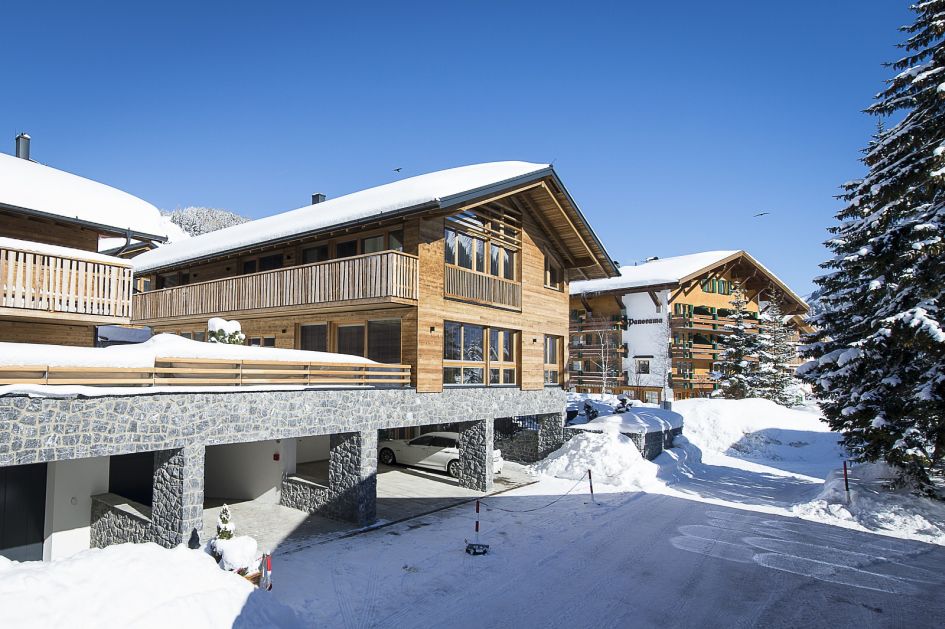 Typically Austrian in style, Chalet Laurus is an excellent self catered chalet in Lech, especially for family ski holidays in the Arlberg. Accommodating 6-8 guests, Chalet Laurus offers ample space to enjoy your time off the mountain. While the kids play in the designated playroom, adults can enjoy a drink on the balcony with a stunning mountain backdrop, or unwind and recharge in the sauna. Eating out in Lech in the evenings is super convenient with the village centre being a short 5 minute walk away from the chalet.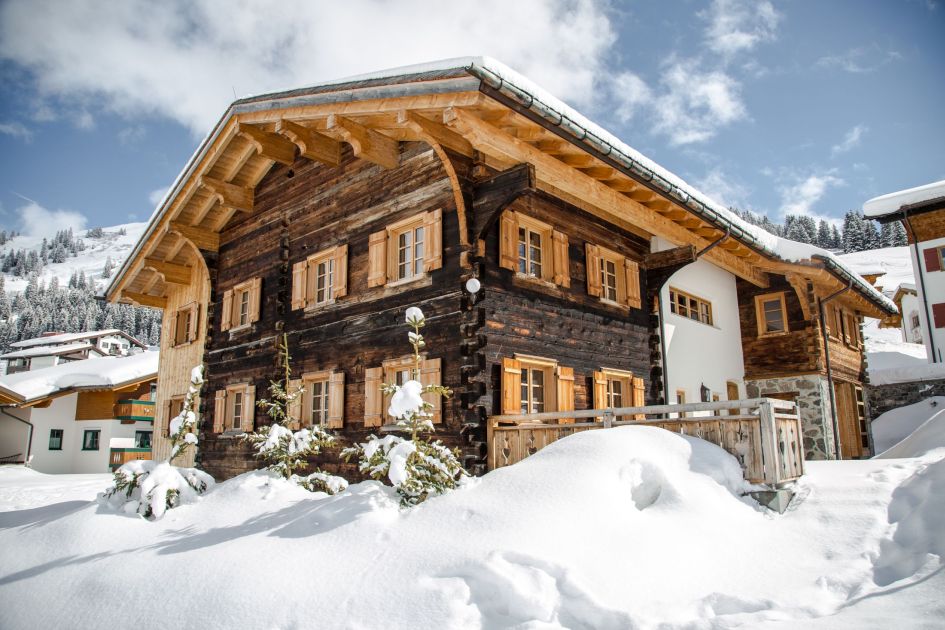 Named after the year it was built, this architectural masterpiece showcases all of Austria's charm and character from the inside out. Located a little further from the centre of town, Chalet 1597 benefits from a driver service to whisk you to a restaurant in Lech for the evening. You can also enjoy it's ski-in position from the Rüfikoft ski area and breathtaking mountain views, especially from the terrace with a glass of fizz. If you need to soothe tensions in your ski legs, slip into the outdoor hot bath or the bio sauna, perfectly positioned to watch the sun set across the mountain peaks. This chalet also features in our list of the Top 10 Self Catered Chalets in Austria.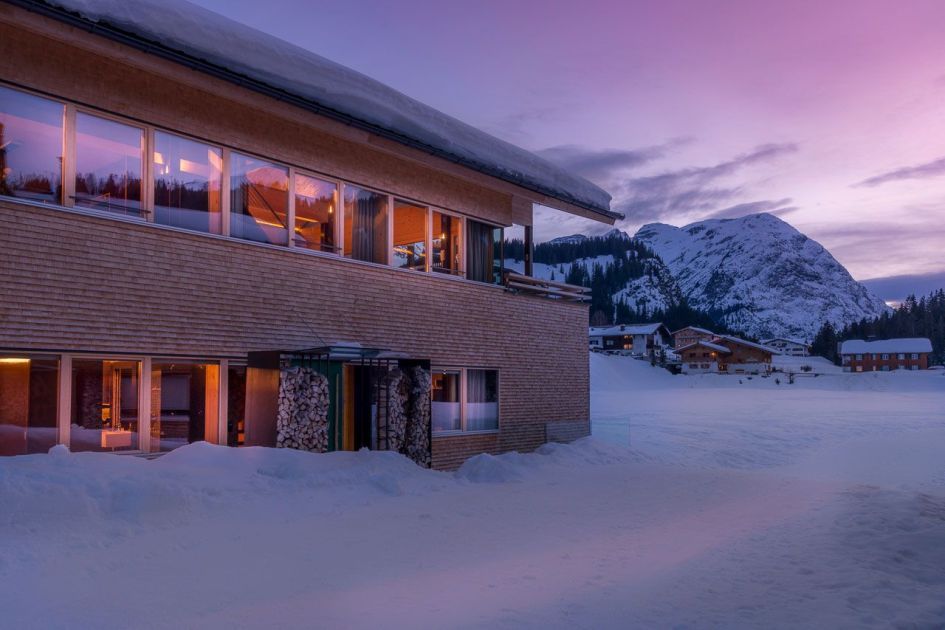 In a desirable position, Chalet 685 is well located to the resort centre and for access to some of the best restaurants in Lech; it's just a 4 minute walk from both Hus Nr. 8 and Fux Restaurant. Although central, this vibrant and unique self catered chalet benefits from plenty of outdoor space. Not forgetting to mention the jaw-dropping peaks that tower above the chalet and can be enjoyed from inside by the fire or on the covered sun deck. When setting off for your day skiing in Lech, the Schlegelkopf lift and the free ski bus are within walking distance, so you'll be carving turns in no time.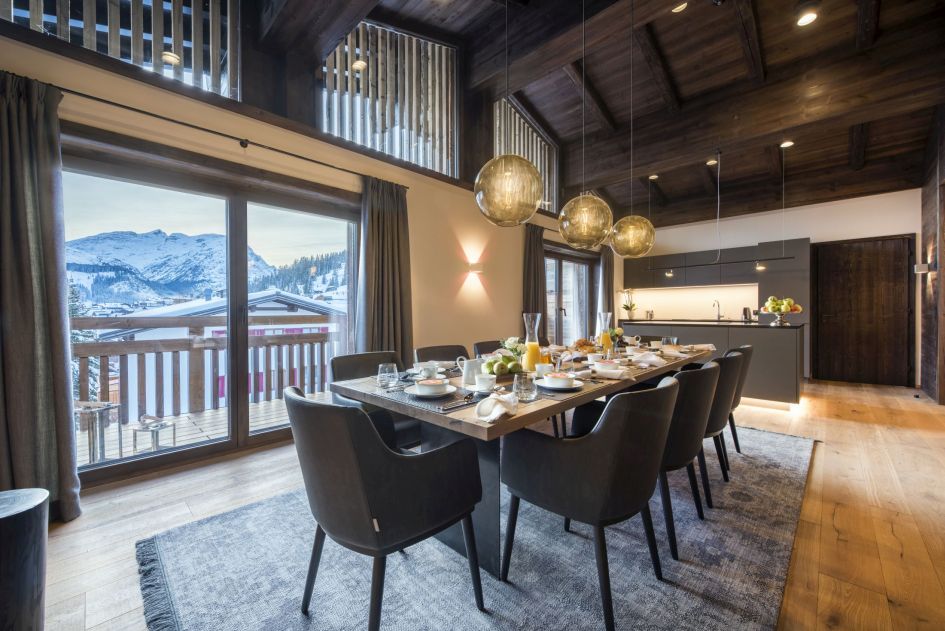 With double height penthouse ceilings and floor to ceiling windows framing the mountain vistas, Nidus Penthouse is an excellent choice for a self catered ski holiday in Lech. Whether it's breakfast, lunch or dinner, you can enjoy the mountain scenery during quality time at the dining table. Its south-facing balcony is the perfect place to enjoy the spring sunshine after a day on the slopes, or you might choose to recharge and unwind in the private sauna. On the 7-minute walk into the centre of resort, you are likely to enjoy the aromas from some of Lech's best restaurants on your way to a delicious evening meal.
Lech Lunch Stops: Mountain Restaurants in Lech
Luxury holidays in Austria haven't been done right without lunch on the mountain. Whether you are staying in a self catered or catered chalet in Lech, we have picked out the best mountain restaurants in Lech for lunch featuring stunning views of Arlberg, sunny terraces and outstanding Austrian dishes…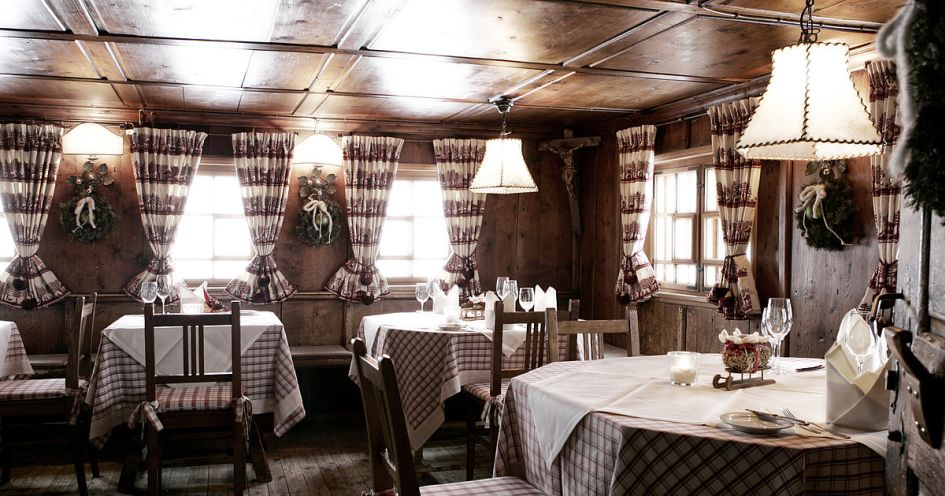 Traditional to the core, with over 500 years in Austrian hospitality, Alter Goldener Berg is one of the most popular restaurants in Lech. Whether you like to indulge in fondues or prefer something a little lighter, this mountain restaurant is perfect for every occasion. Enjoy delicious dishes out on the sun kissed terrace or cosy up inside amongst the authentic interiors and Austrian alpine charm.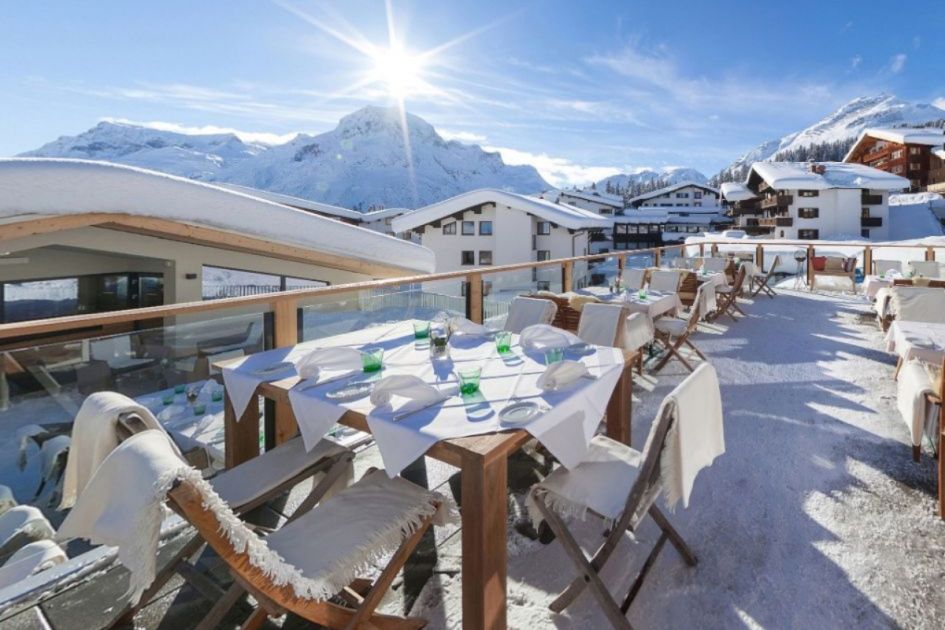 Elegance and sophistication is exactly what you'll experience at Bergkristall Restaurant. Take your taste buds on a journey with the indulgent menu inclusive of pastas, grills, seafood and Austrian classics. Sitting on the sun-drenched terrace, it's the perfect pit stop for a leisurely lunch in Lech, accompanied by a glass of Champagne and incredible mountain views!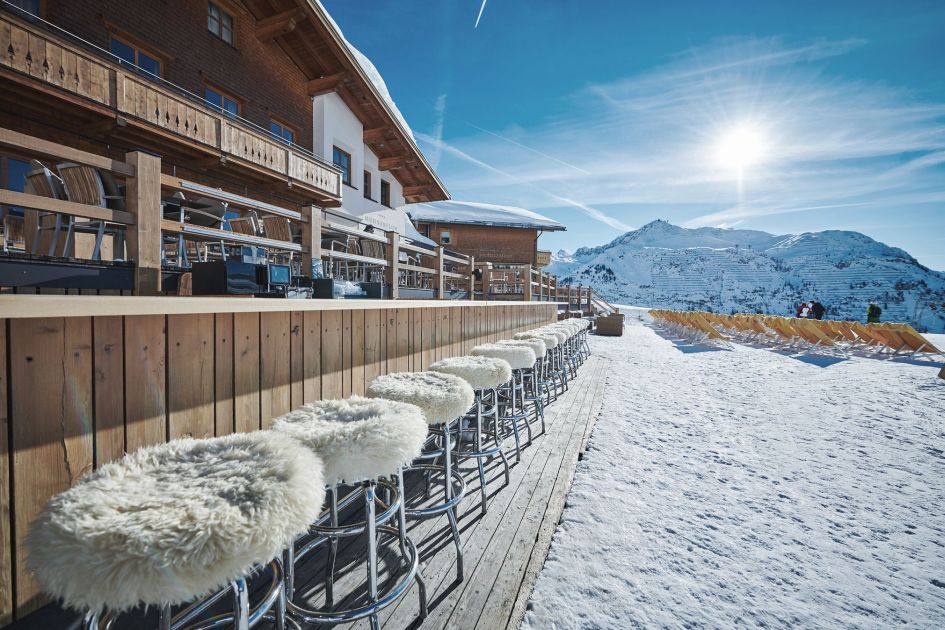 This stunning mountain restaurant in Lech has mastered the sourcing of ingredients locally without compromising quality. Set at 1,750m above life's routine rush, you can expect to escape to a serene setting shielded by stunning alpine vistas. Relax on the sunny terrace and let time pass you by, surrounded by warm hospitality and excellent food. Life is good at Mohnenfluh.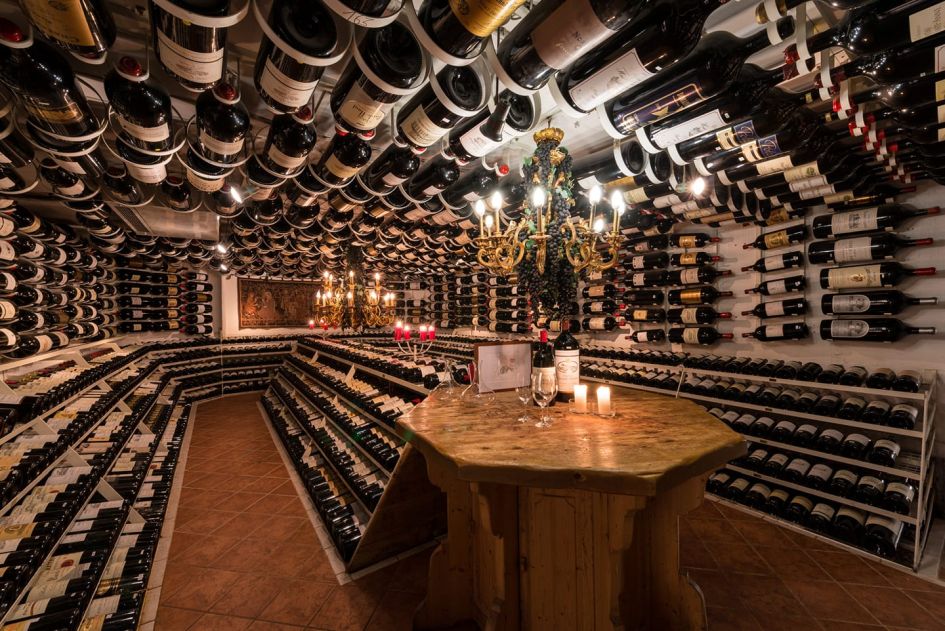 In neighbouring resort St Christoph, Hospiz Alm is the perfect excuse to incorporate a good mountain lunch into your ski day. This piste side restaurant is considered one of the best mountain restaurants in the Alps, cherishing 3 toques for its outstanding regional culinary delights. The Hospiz Alm bursts with history and character, with a number of unique quirks such as the slide down to the bathrooms and the well stocked wine cellar!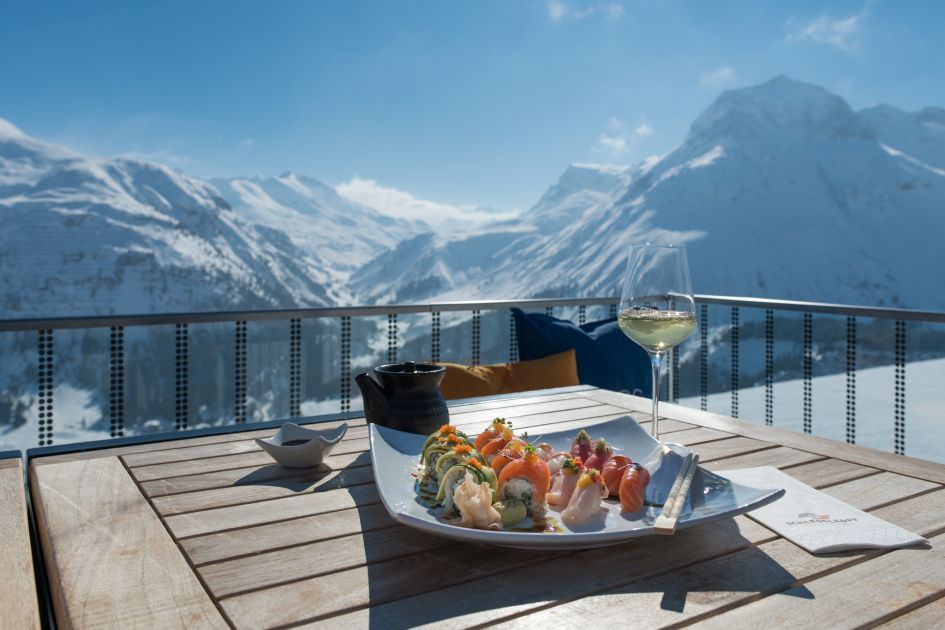 Representing all the cities twinned with Lech, Schlegelkopf offers a diverse menu that spans the globe. Lech's connection with Hakuba-Happo in Japan brings sushi to the menu, tender steaks symbolise Beaver Creek in the US, and North Sea crab plus SYLT Oysters feature as a nod to their partnership with Kampen-Sylt in Germany. With sunshine and blue skies, the terrace is the place to be enjoying exquisite lunches and a dose of Vitamin D. In its true elegant style, Schlegelkopf's Champagne and Jonnie Walker Whiskey Lounge mean you can revel in the high life all afternoon!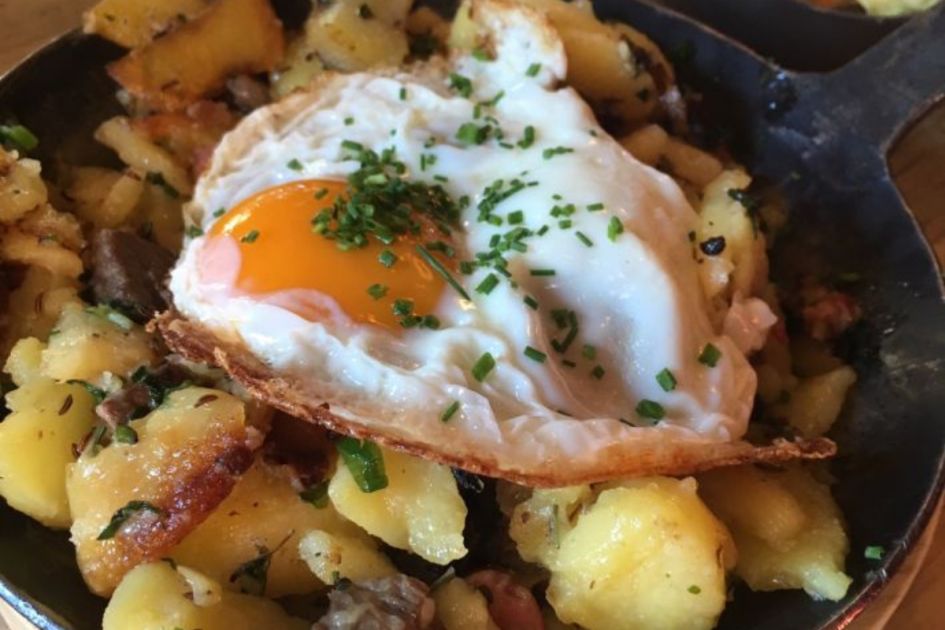 Evening Dining: Dinner Restaurants in Lech
Self catered ski holidays in Lech are not complete without exploring some of the best alpine restaurants for your evening meal. Of course, luxury self catered apartments in Lech offer everything for you to cook up a storm yourself, but with so many restaurants to choose from, the temptation is real to down the spatula and enjoy gourmet meals prepared by someone else! Dining out in the evening is simply a must on a luxury holiday in Austria.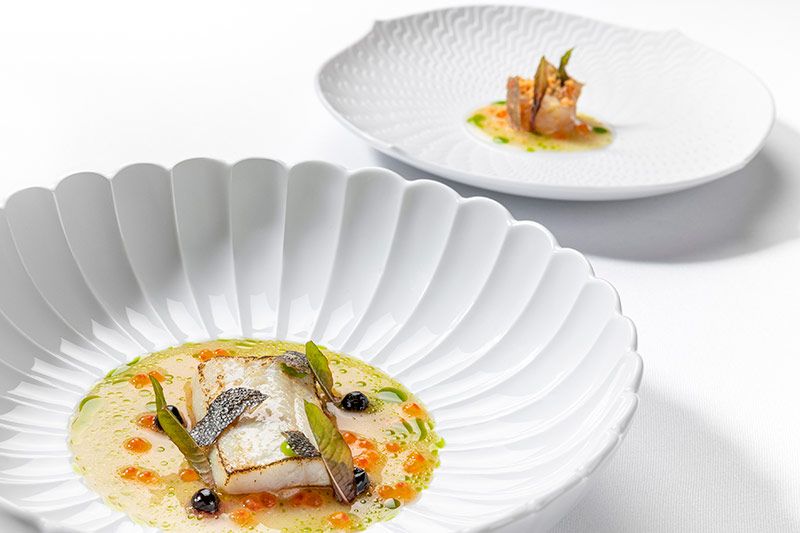 One of Austria's best restaurants, Griggeler Stuba offers an exclusive gourmet dining experience, and serves high quality dishes that send your taste buds on a journey of culinary excellence. Reflecting a love for nature, this fine dining restaurant in Lech sources fresh products from the region and constructs exquisite dishes based on the surrounding environment. There is an extensive wine list to complete an unforgettable evening.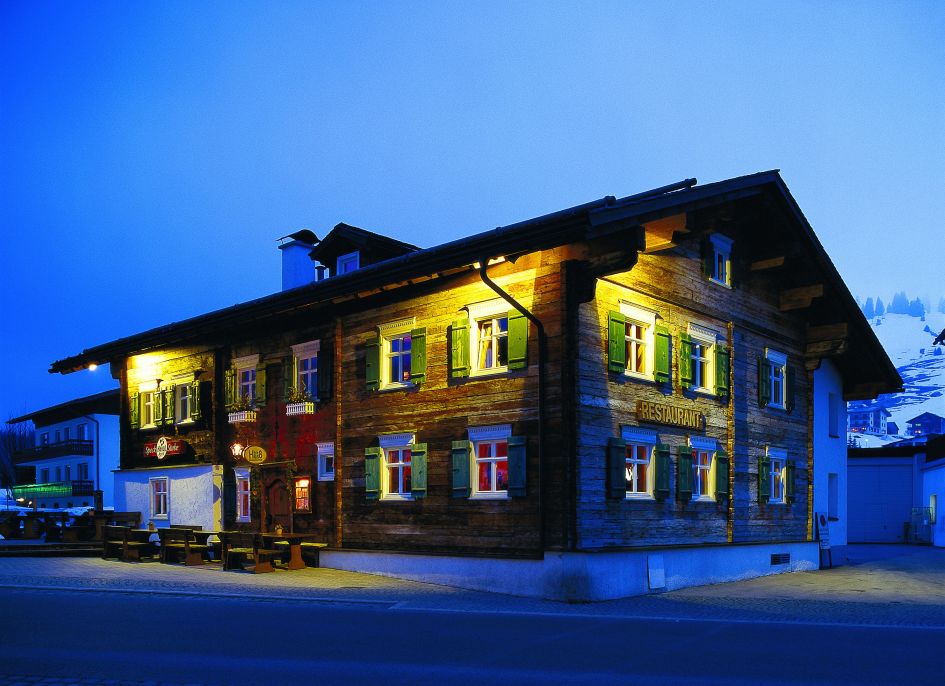 Visit one of the oldest inns in Lech. Hus Nr.8 has original architecture which is thought to date back to 1760. Filomena Schuler married into the Walsh's generational family home and her legacy lives on today through innovative entrepreneurship in the building. Expect a refined menu of excellent quality traditional dishes and top class, welcoming service from the hospitality team. It's novelty experience and a must do on your self catered ski holidays in Lech.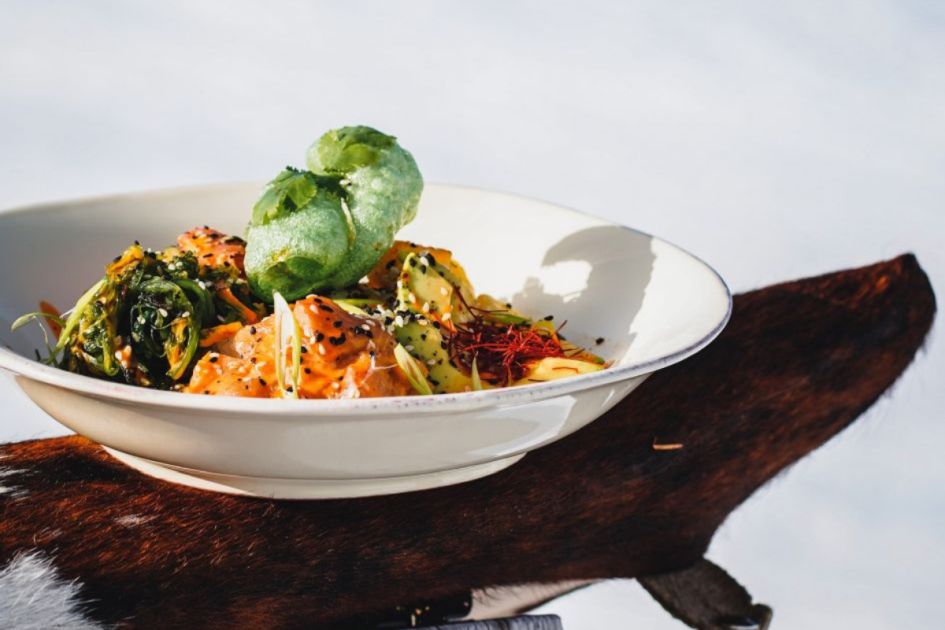 Standing out for its impressive timber architecture, Schneggarei has a relaxed, ski lodge vibe serving good quality, uncomplicated food. As a result, its the perfect restaurant in Lech for families to enjoy Italian dishes and fondue. Make sure to stop by for delicious pizzas from their wood-fired oven too!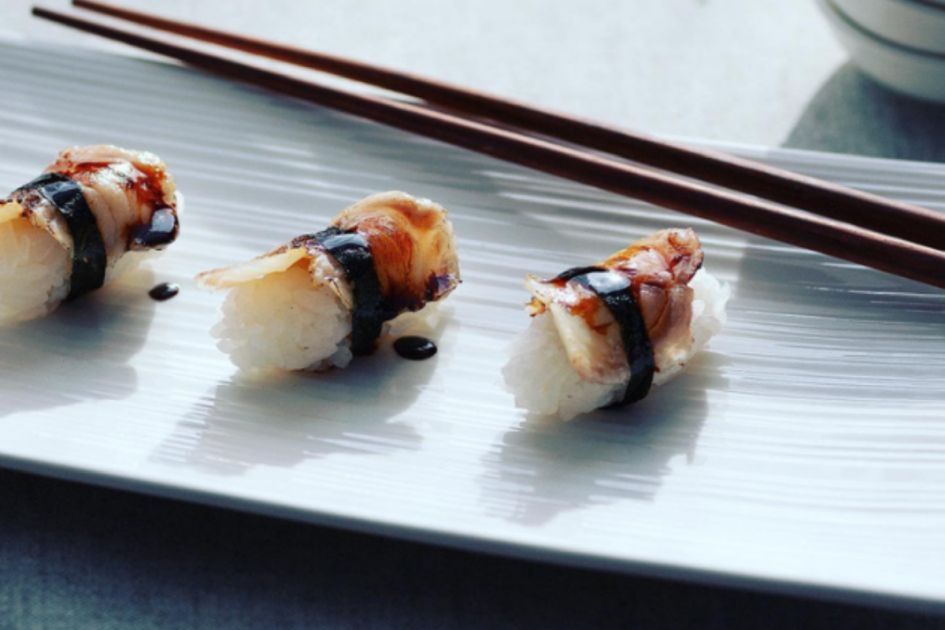 A fine dining fusion of Euro-Asian cuisine in the heart of the Austrian Alps. Matched with one of the most extensive wine lists in Austria, an evening at Fux Restaurant in Lech is a culinary sensation. Expect a menu where two worlds meet in harmony delivering a variety of dishes from sushi to steak, created by head chef Benjamin-Alexander Burger and his team.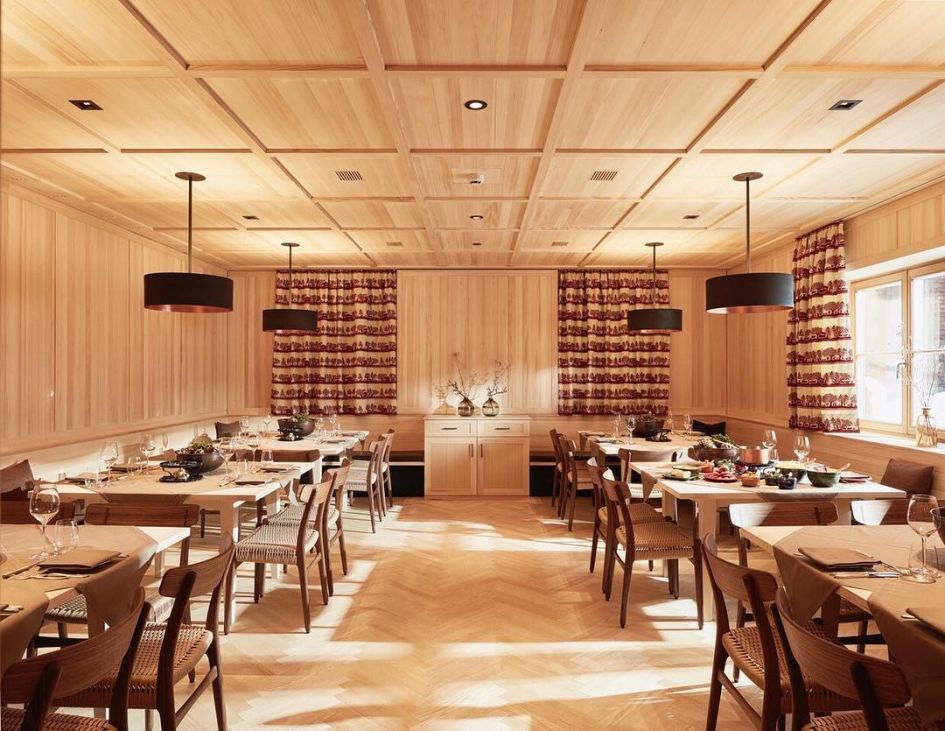 Arriving by horse and carriage for the famous Rote Wand fondue is the ultimate Arlberg dining experience on your ski holidays in Austria. This unique restaurant in Stuben is all about tradition with culinary history dating back to 1959. To bring it into the 21st century, you can expect contemporary interior design and the option of a modern, innovative twist on the classic fondue.
Video Credit: Rote Wand Schualhus
This one is for the real foodies. The dining experience at the Rote Wand Schualhus Chef's Table is a unique concept whereby guests sit around the open kitchen. Watch award winning chef Max Natmessnig and his team of professionals at work in their creative efforts to get your food to your plate. The extraordinary culinary experience starts with aperitifs and small delicacies downstairs and moves to the upper floor where you can tuck into stunning dishes in a class of their own. Unsurprisingly this restaurant has won many awards (including 98/100 points in the Falstaff Restaurant Guide), and is not only one of the best restaurants in Lech but a culinary hotspot in the Alps.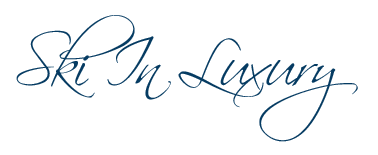 Self catered ski holidays in Lech are an excellent choice for foodies who love to explore some of the best restaurants locally. Matched with some of Lech's best self catered apartments and chalets, you will have the freedom to choose your own timings and enjoy the things that matter to you most on a luxury ski holiday in Lech.
We have a large portfolio of luxury chalets in Lech and if you need help finding one that best matches your criteria, please do get in touch with our ski specialists on +44(0)1202 203650 or by sending an email.